Just as US collectors group at Monterey in the hot, Californian sunshine every August and the British meet at Salon Privé, Hampton Court and Goodwood in the early Autumn, so European collectors of very special cars travel to Paris in the first week of February, for the annual Retromobile week. It's the season opener on this side of the Atlantic and 2023 did not fail to impress, although there wasn't quite the level of frenzied buying seen just days previously at Scottsdale in the Arizona desert.
Three major auctions took place during the Retromobile Paris week, with RM Sotheby's kicking off proceedings on 1 February, followed the next day by Bonhams, then Artcurial's two-day sale. On the face of it, the numbers were about what Hagerty would expect: sell-through rates hovering around the 75 per cent average, some big headline sales and a few near misses. But take a closer look and there were some interesting trends that appeared.
How much is your car to insure? Find out in four easy steps.
Get a quote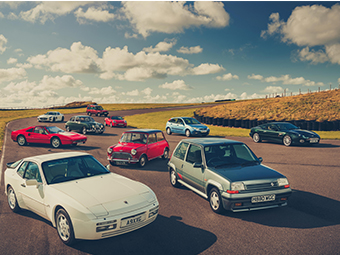 From the Paris sales we can see that all the auction houses found it a hard sell. The trends Hagerty has seen in recent months appear to be continuing: older car values tend to be flatter while racing cars and modern classic (post 1980) performance cars are doing well and certain halo cars are outperforming the rest (as my colleague wrote about here.) Live auctions are competing in an ever-more competitive environment and sourcing the cars that really spark buyers' interest is becoming more difficult.
Rise of the 'no reserve'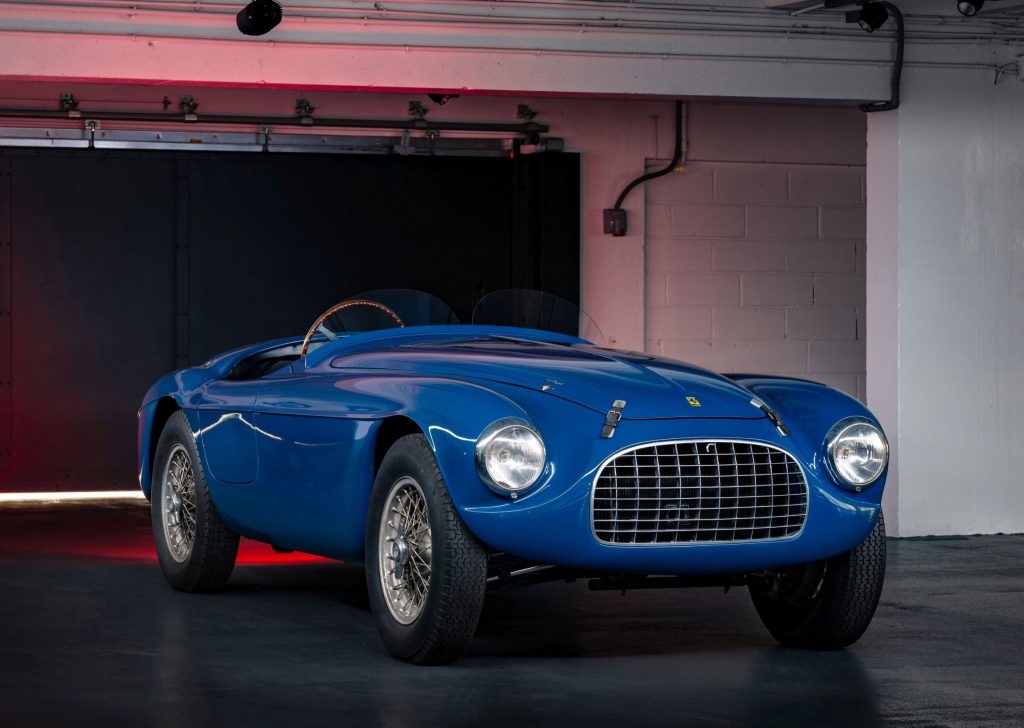 Sell-through rates can be a big marker of how well an auction has gone, but not when more than half the lots are sold with no reserve. A huge 52 per cent of all 224 lots offered by Artcurial over two days fell into the no-reserve category, with seven of these vehicles still failing to find a single bid. This means that only 56 cars offered with a reserve actually sold.
At Bonhams, the no-reserve share was slightly lower at 46 per cent of all 141 lots and RM Sotheby's much lower at 22 per cent of 84 lots, more the proportion we'd expect from this type of auction.
There is a combination of factors that is leading more vendors and auction houses to adopt no-reserve tactics. The classic and collector car market has come off the boil since the post-lockdown frenzy of 2021 and 2022. Then there's the financial squeeze which means some people who are choosing to sell need the money so are more likely to take a lower offer for their car. And there are also a number of smaller collections coming to auction which tend to be consigned at no reserve.
There's another influence at work, too: the rise in online auction and dealer sales, which are competing with the traditional auction houses in certain areas of the market, means there's much more choice in the market now. The auction houses are keen to maintain those all-important sell-through rates so are likely to try to encourage the use of no-reserve sales.
Languishing Lancias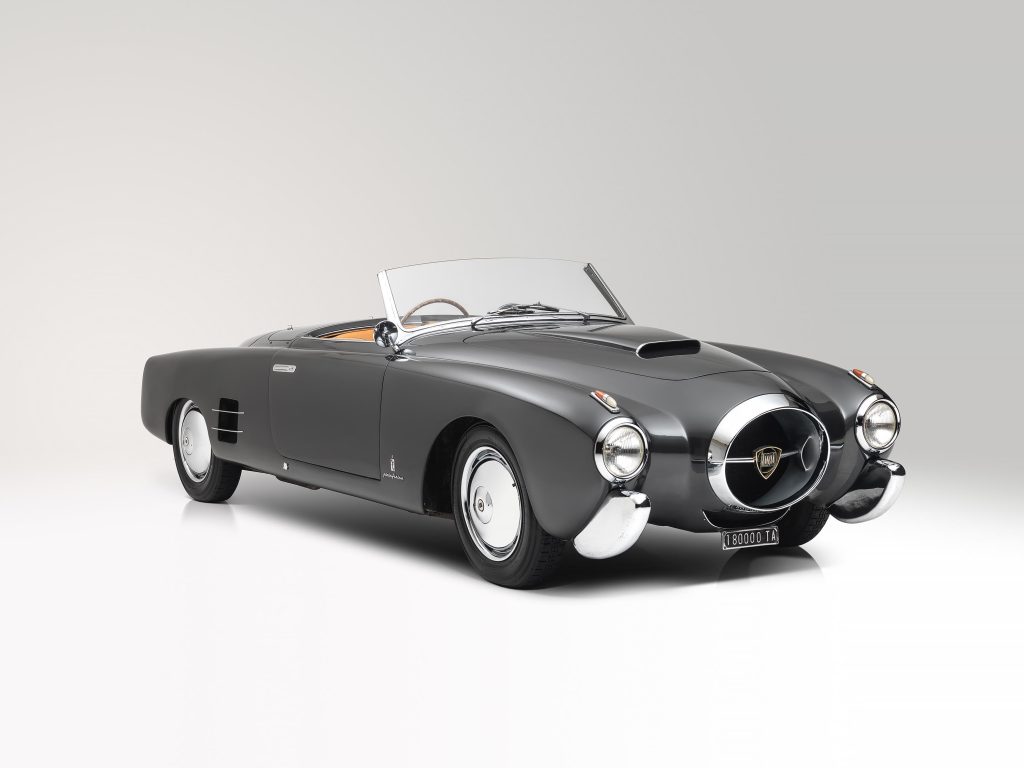 Older Lancias have been a hard sell at auction for the last few years, but the marque was hit particularly hard in this month's Paris auctions. Of 16 Lancias offered, just four sold, one of which was an exceptional hand-built, Pininfarina-bodied PF200, the first of its type created and initially owned by Italian movie star Renato Rascel. A shoo-in for any concours, it was sold by Bonhams in the cavernous Grand Palais for €718,750 (about £639,000) but still way short of its pre-sale low estimate of €800,000.
Two Lancia Aurelia B24S convertibles, one offered by Bonhams, the other by Artcurial, both failed to sell. These still draw American collectors – three have sold for more than $400,000 at US auctions over the past 18 months – but the European love of this pretty convertible seems to have waned a little, if it was ever really there. The US Hagerty Price Guide value for the B24S is 37 per cent above that of the UK Hagerty Price Guide; when this model is offered for a US price on this side of the Atlantic, it is no surprise it doesn't achieve the seller's expectations.
Downbeat Daytonas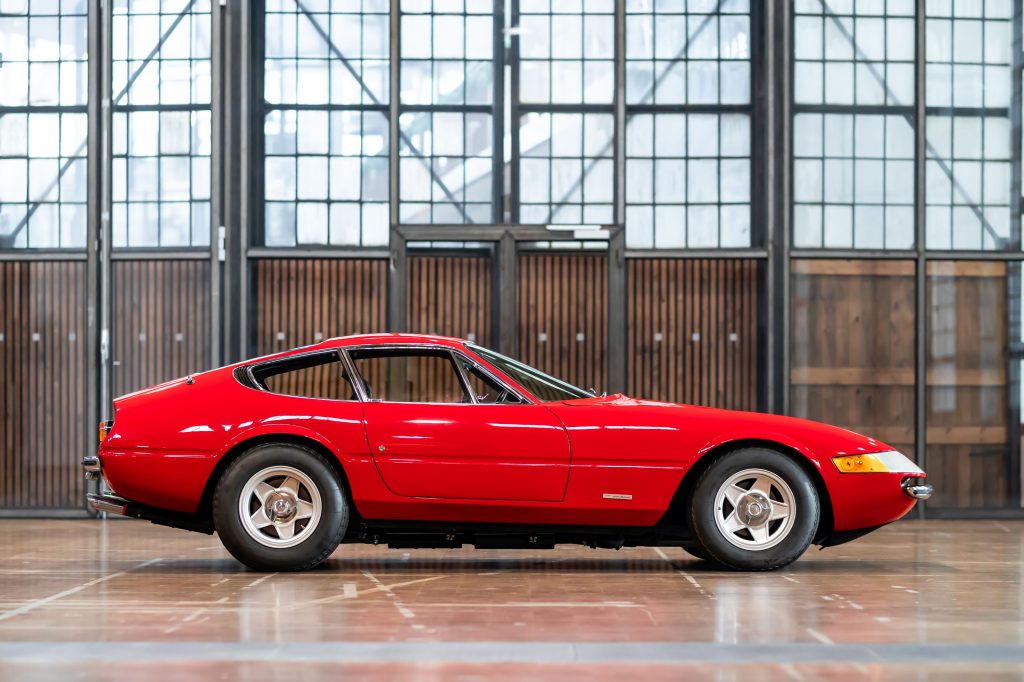 I feel sorry for the Ferrari 365 GTB/4 Daytona. They've come down about a quarter in value since the heady days of 2015/ '16 when a good one could find itself knocking on the door of €1M. This February, three were offered at the Paris sales: a 1970 example was sold under low-estimate for €638,000 (roughly £566,600) by Artcurial, with another in the same auction failing to come anywhere close to its €620,000 pre-sale valuation. The best of the bunch was over at Bonhams: a 35,000km-from-new car, freshly serviced and with a fantastic colour combination of blue-on-blue, it sold mid estimate for €793,000 (£704,000).
In some ways, the Daytona is a victim of its own, earlier, success. The soaring prices of the mid-2010s encouraged a lot of speculators to buy them, people who aren't first and foremost car people. These buyers probably jumped in them and found the big tyres, lumpy idle (from being left standing around) and heavy steering not really what they expected. That's sad, because when properly sorted these are great cars and compared to any other 1960s V12 Ferrari, they are a bargain. Those real enthusiasts who own them are rarely parted with them and are happy to put big miles on the car – that's the sign of a driver's car. This, as my colleague Dan Cogger, manager of Hagerty Private Client Services observed, is a great example of why you should buy the car you love, first and foremost.
Ex-Schumacher F1 car was a bargain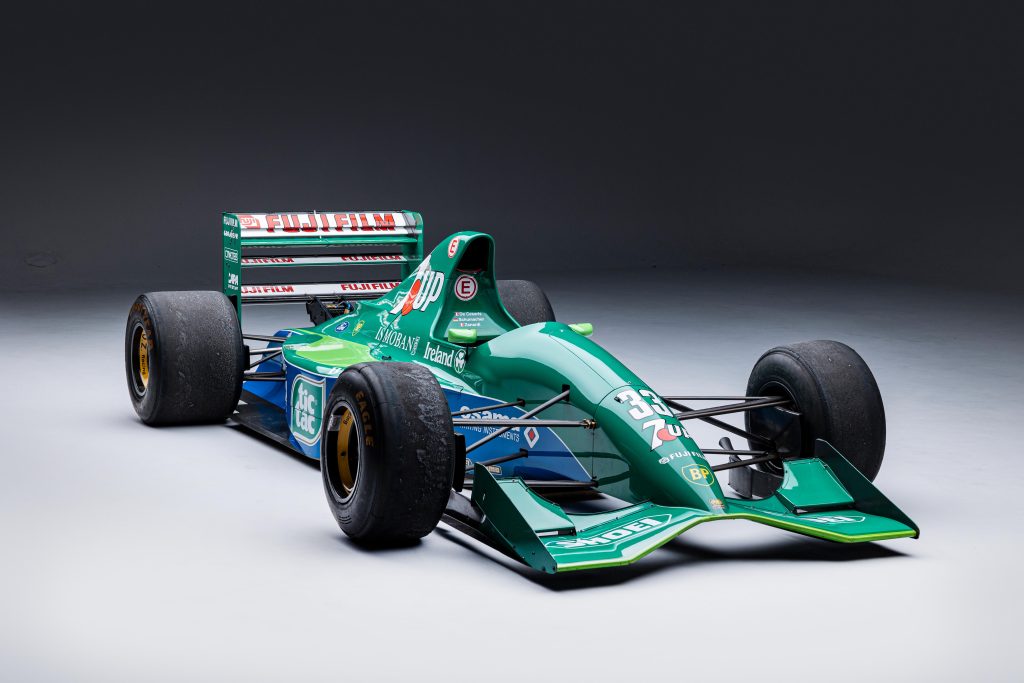 I bet that is the first time you've seen that particular headline, but it's true. Bonhams sold a 1991 Jordan 191 F1 car for €1.495 million (£1.327m), just scraping over its low estimate. It was the car that Michael Schumacher posted his first ever F1 time in Free Practice One at Spa before the Jordan was driven by Andrea de Cesaris in the race. It was voted the best-looking F1 car of all time, is in a great-looking livery and in full running order. Try finding another car in the Schumacher story for this sort of money. This was well bought.
Turbo time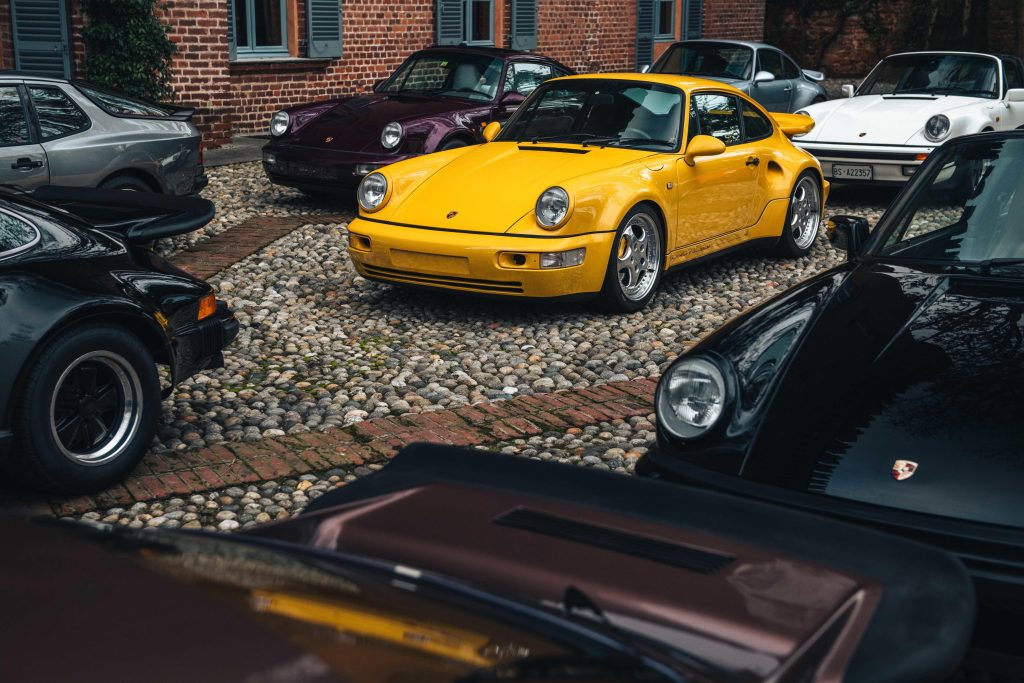 No less than 15 Porsche 911 Turbos of various different eras were offered at the Paris sales, and all 15 sold. Top of the turbocharged tree was a 1993 (964) Turbo S 'Leichtbau' in stunning Speedgelb paintwork. One of just 86 examples of the first lightweight Turbo production Porsche, it found a new home for €1.035m, sold by Bonhams. One that really drew my eye was another car in similar colour, this time a 2000 Porsche 911 (996) Turbo in Gelb Orange. Originally built for Porsche works driver Paul-Ernst Strähle and with various factory modifications, it sold for €166,750, a public auction record for the model.
RM Sotheby's hits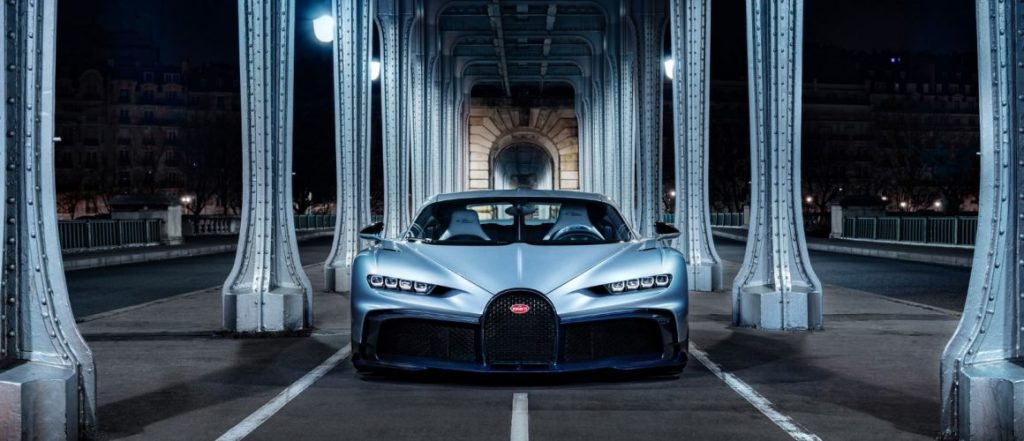 RM Sotheby's has reported that this was its most successful European sale ever. That's not surprising, as the auction house boasted a great collection of top-end cars including a 2022 Bugatti Chiron Profilée that sold for €9,792,500 (£8.7m). That's a lot – twice the estimate and the catalogue mentioned that VAT was not included, although free delivery to anywhere in Europe was. A €4m Ferrari Enzo, a €3.66m ex-Jean Alesi Ferrari 643 F1 car and host of other cars priced above one million Euros pushed up their averages. Two cars showed that their own particular value rises are not subsiding: a 1959 Mercedes-Benz 300SL Roadster in blue with a reported recent €700,000 restoration but in need of a little attention made €1,784,750 and a low-mileage Ferrari F40 sold for a shade under €2m.
Artcurial's near-miss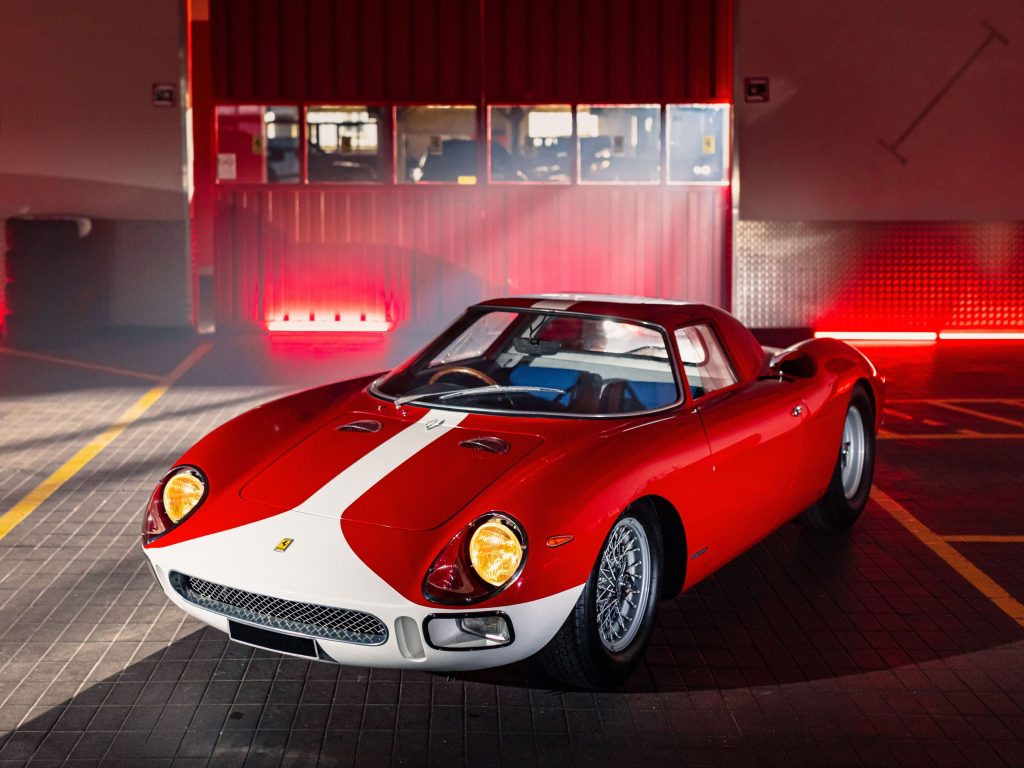 One of just two Ferrari 250LMs that were never raced reached the Artcurial block but despite a €20m top bid, failed to sell. I found it surprising that the reserve was set so high, especially as the UK Hagerty Price Guide top 'concours' value is around that price, £18.6m (€20.84m). A racing car without racing history may be clean and original, but it kind of defeats the point of its own existence. Okay, so it's rarer than a 250 GTO and these cars are beautiful in the metal, but if you have enough money to buy one, you surely want a few battle scars earned at Le Sarthe or Daytona.
Last man standing is an Ulsterman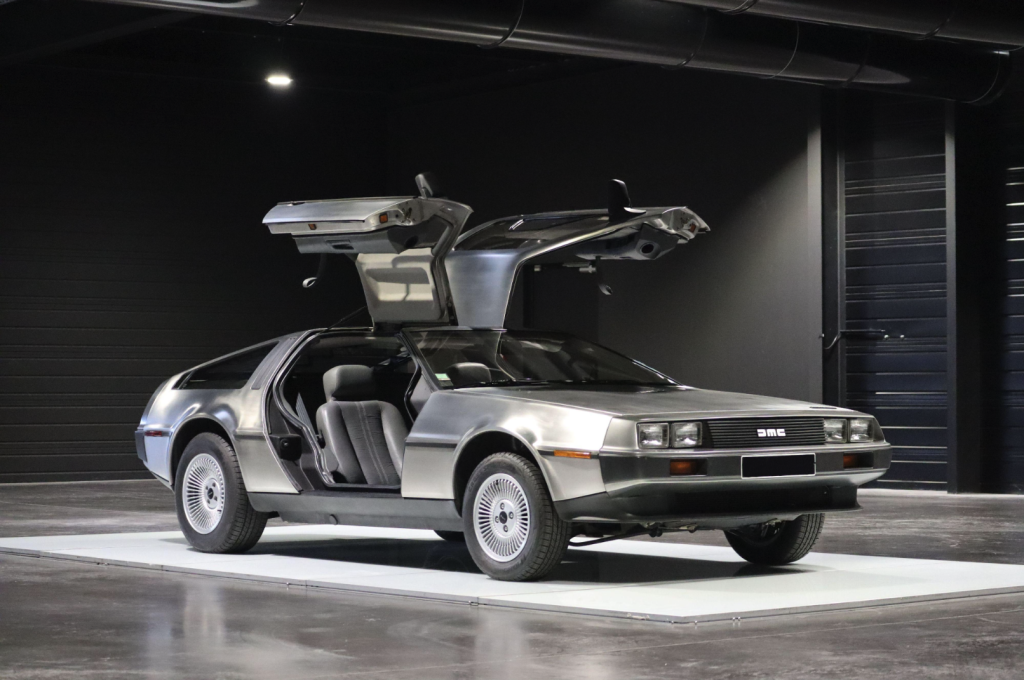 As a seller, you receive your catalogue just after they are printed. Imagine the disappointment of the vendor of a 1981 DeLorean DMC-12 when his dropped through the letterbox. Of all 339 cars offered in the three big Paris auctions, his was dead last. That's traditionally not a great place to be, especially with no reserve set. Mind you, I bet his mood changed after the hammer fell: the DeLorean, with 1,152 miles on the clock and a rare manual gearbox, generated a bidding war that ended with a sale of €85,824 (£76,200), way over both its high estimate of €55,000 and Hagerty's top value.
Check out the Hagerty Media homepage for daily news, features, interviews and buying guides, or better still, bookmark it.