Jesse Crosse started as a motoring hack in 1982, was launch editor of Performance Car magazine and signed up an unheard writer called Jeremy Clarkson. He now writes about automotive technology, and spends his time restoring a pair of fast Fords, a 1968 GT390 Mustang fastback, and the same Ford Sierra Cosworth long-term test car he ran while editor of Performance Car. Here he shares tech tips for the have-a-go DIY car enthusiast.
Working underneath your classic car is never much fun (unless you're a contortionist) but it's inevitable if you're going to keep things in perfect shape or have repairs of restoration tasks to tackle. The older the car, the more cranky its hardware can be and once you get back to the pre- and post-war era, there's far more regular servicing to do than on a later car. What's important though, is to do it safely for both you and the car, which can be easily damaged if it's lifted in the wrong place. Sometimes damage can be done that isn't immediately obvious, like misalignment or damage to the suspension.
How much is your car to insure? Find out in four easy steps.
Get a quote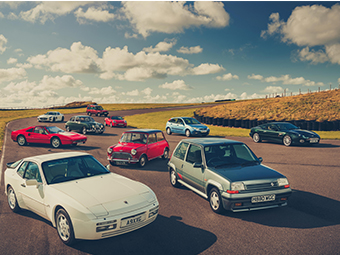 Luckily there are plenty of inexpensive products around, such as trolley jacks and axle stands, to make life easier. These are a minimum essential and the car should never be supported on blocks of wood, old pallets, or (and I cringe at the thought here) bricks. When buying a full size trolley jack, it's worth considering the low profile, high lift type where the lifting pad drops close to the ground. It's also worth choosing a lighter aluminium "race" type which makes it easier to handle.
The cheaper, smaller jacks you can find in your favourite high street accessory shops are fine too but generally don't lift that high and have a higher start position which can prevent them getting under low points. They cost from about £30 but can range up to several hundred quid for professional standard examples.
Even when using a trolley jack, the car should be supported on proper axle stands before venturing underneath. More expensive options include scissor lifts which make a huge difference and fit into the average garage; more on that in a minute.
Access to a driver or workshop manual aside, the starting point for lifting is to always ensure the car's parked on level, stable ground, the engine is off, the handbrake is on and the car has been left in gear – or 'Park' if it's an automatic. Then use blocks or chocks to brace both wheels at the opposite end of the vehicle to the one being lifted, to help prevent any movement.
Before you start lifting, think about the kind of construction your car has. Does it have a ladder chassis and non-structural body, like an MG T-Type Midget, or a modern unitary construction body (where the body and chassis are combined), with or without subframes? It might be something else, like a Lotus Elan with its unique backbone chassis and glass fibre body. Either way, common sense goes a long way in deciding what the safe lifting points will be and if using a trolley jack or lift, the factory points for changing a wheel using the car's original jack may not be ideal.
For ladder chassis cars there are likely to be plenty of options as much of the chassis will be exposed, so it's a question of finding reinforced points at appropriate positions and lifting there. Cars like T-Type MGs don't weigh much so there's less chance of doing damage but at the same time, the chassis doesn't have much stiffness and will twist when lifted in one point. This in turn can twist a wood frame body and crack paintwork, so if lifting one corner to remove a wheel, lift a little, rather than a lot.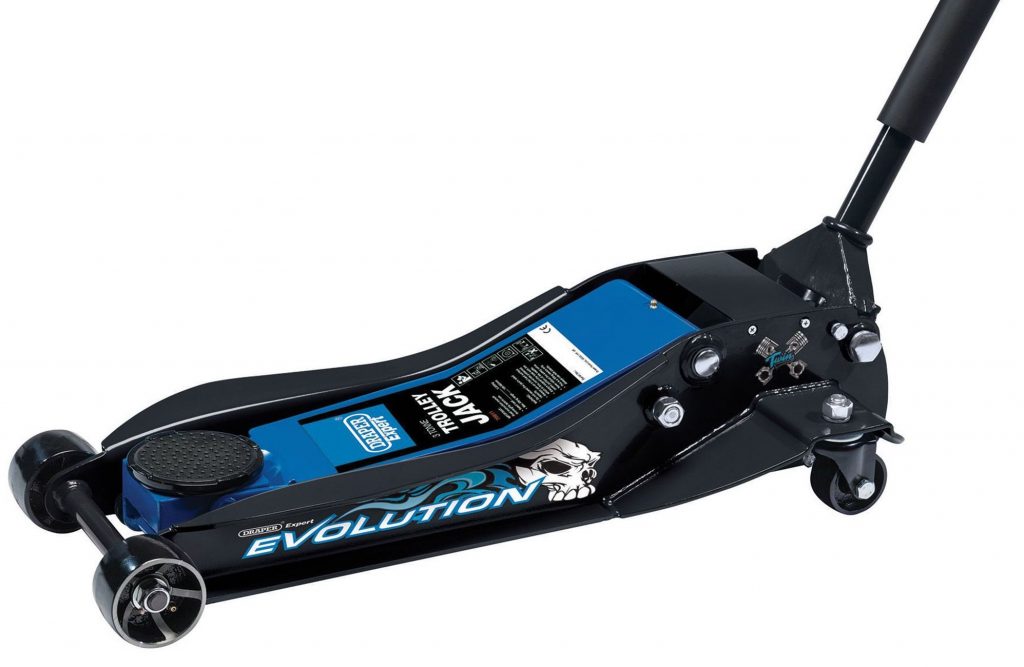 More exotic machinery, like the E-Type Jaguar, has a semi-monocoque body with tubular space frames bolted to the front supporting the engine and suspension. These are made of Reynolds 531 lightweight steel tubing and the official jacking points are positioned at the four corners of the steel floorpan, not at any point on the frames. Austin and Morris Minis have a front and rear subframe, both of which provide plenty of opportunity for jacking on what is anyway, a very light car.
Many unitary construction cars, especially from the 1960s and 1970s, will still have chassis rails, but welded under the floor pan each side of the car. The Ford Escort Mk1 and Mk2, for example, have a splendid pair of rails which can support jacking in most positions. American Fords like the Mustang of the same era are similar. The 1968 Fastback I'm restoring has a pair of beefy chassis rails welded to the underfloor, boxed in. It's very robust in those areas, as are the reinforced sections at the rear spring forward mounting points. Those are where I support the car when lifting on my ramp.
On that score, DIY scissor lifts are a good investment giving great access. There are two main types of scissor lift, the cheaper lighter versions have roller "feet" which roll on the floor as the scissor contracts to raise the ramp (a bit like a closing ironing board). The type I favour and which I have in my workshop is a heavier-duty version with built-in heavy steel plates for the rollers to roll on (rather than the floor surface). It weighs 500kg and is built like the proverbial brick outbuilding giving a high degree of stability and safety.
The lift has a separate hydraulic pump unit mounted on an upright two-wheeled trolley, which can be stood at one side of the garage, and a mechanical failsafe ratchet system to prevent accidental lowering should the hydraulics fail. It lifts to around one metre making working underneath or on brakes or suspension much easier while still fitting under a standard 2.4 metre ceiling height with the car raised. It also comes with four high-density rubber blocks which can be positioned under the lifting points. One of these (I bought mine from Automech Services Ltd a few years ago) will cost around £1400 today and is one of the best investments I've ever made.
Also read
Socket Set: A beginner's guide to changing brake fluid
Socket Set: How to check and change spark plugs
Socket Set: How to change engine oil