With nine of the ten hottest days on record in the UK taking place since 1990, those of us who want to drive our cars during the summer – and surely, summer is the best time for classic driving – will have to get used to some warmer days behind the wheel.
Our colleagues in the US have had similar thoughts, and with millions of drivers in North America already well used to temperatures even greater than the UK's recent heatwave, it seems like a pretty sound place to take advice. We've rolled in a few of their thoughts with a tips of our own – both for keeping yourself cool when the mercury rises, and ensuring your classic can deal with the heat too. After all, who wants to find themselves, and their car, overheating at the side of the road?
How much is your car to insure? Find out in four easy steps.
Get a quote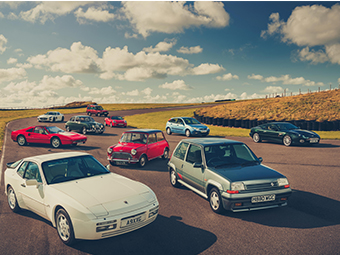 Timing is everything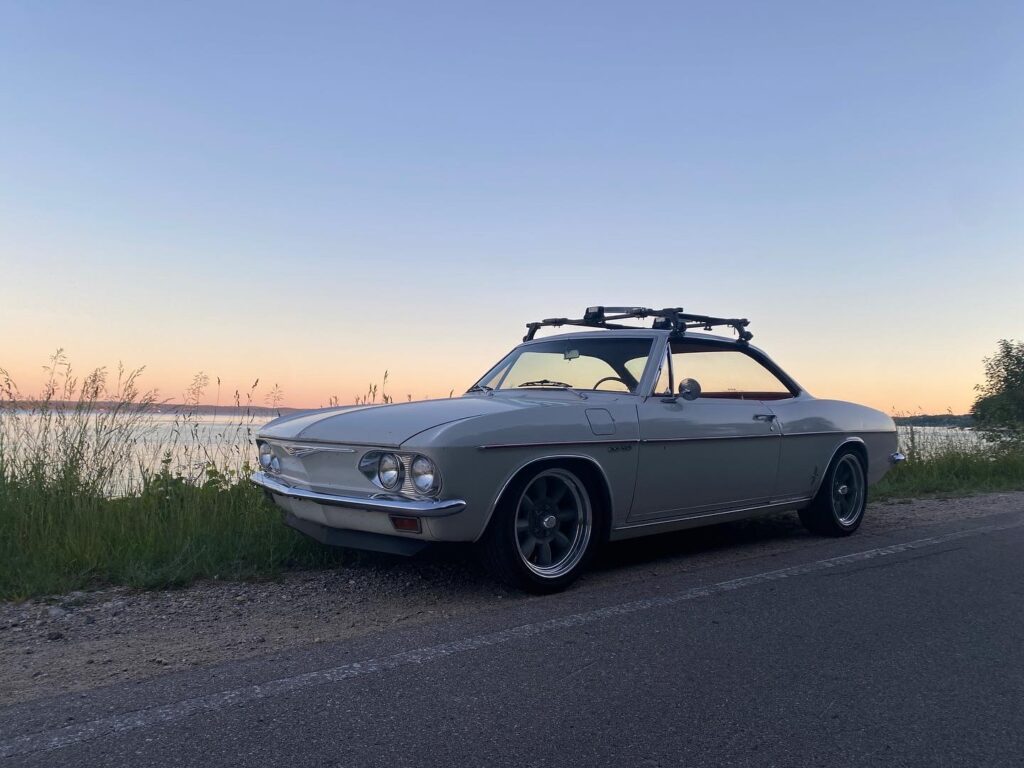 There are two parts to this one really. The first is that both as a driver and as someone with mechanical sympathy, you're probably going to want to avoid the early afternoon, when temperatures are at their highest.
If you've got the option and are just going for a cruise, then early morning and late evening will both be light enough during the summer, but also cool enough that you won't be cooking away in a vehicle with no air conditioning.
The other part suggested by the Hagerty community is to try and avoid routes that will see you sitting in traffic, stewing away behind the wheel and watching your coolant temperature rise. Keep moving and you'll do a much better job of keeping cool.
'4-40' air conditioning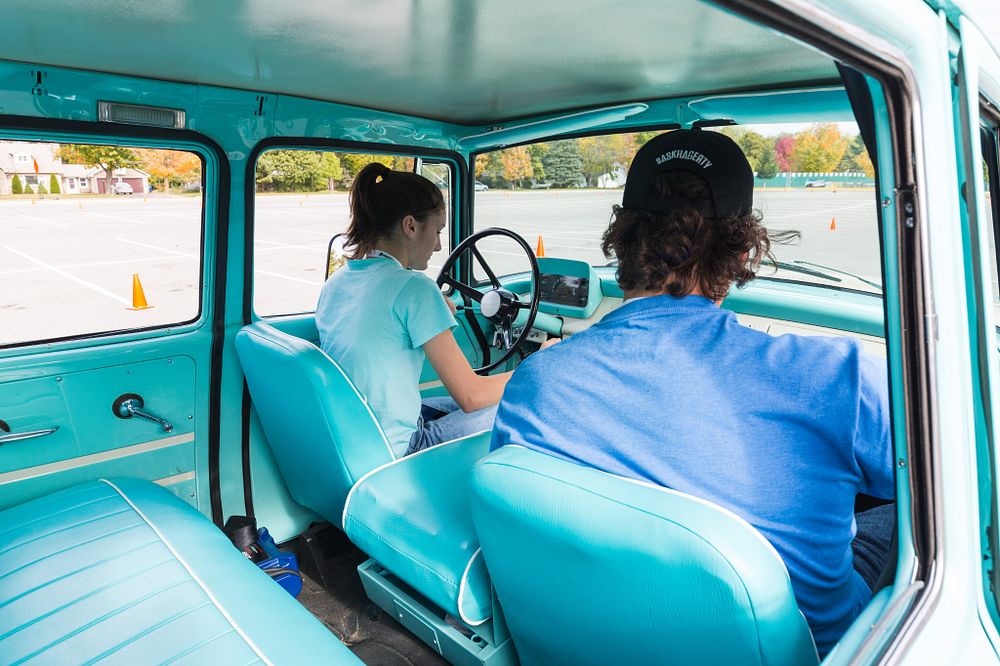 We'd not heard of this term before, but it's apparently a thing in the States, and is perfectly logical too: '4-40' air conditioning means rolling all your windows down (four of them, in theory) and driving at least 40mph to get a good through-flow.
This ties in to the suggestion above about choosing routes that'll keep you moving, but luckily most older cars really do cool down inside with all the windows down and a fresh flow of air pushing the hotter, stale air out.
Keep 'em open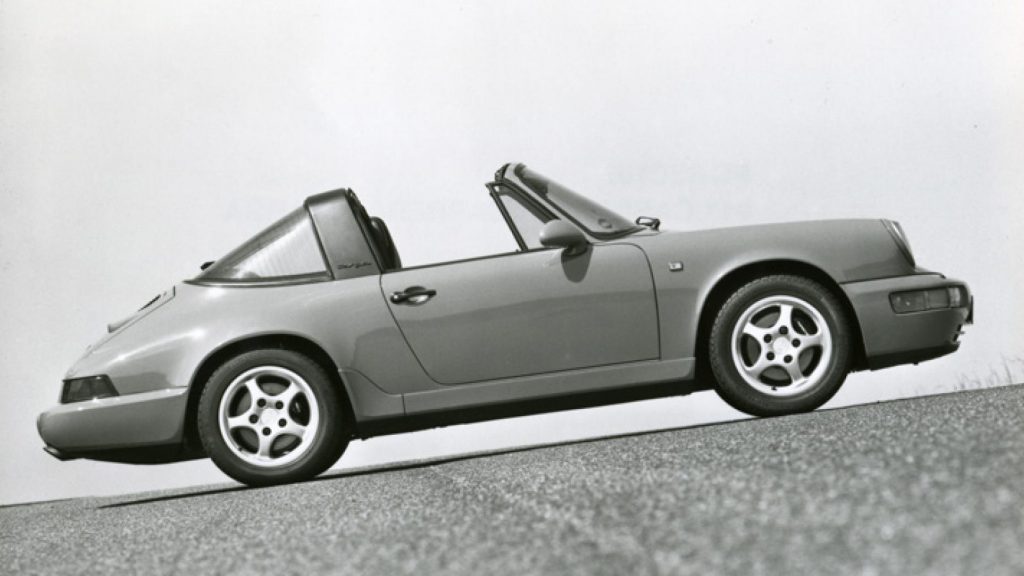 Talking of windows, classic cars tend to have an advantage over newer ones in the sheer variety of ways to let the air in and the heat out.
The best place to remove it is from the roof that's stopping it leaving, so opening a sunroof or removing T-tops or Targa panels can make a real difference – just pack some sun cream if you're driving the latter (and especially if you're in a convertible with the roof down), as you'll be removing a direct barrier against those UV rays.
Some classics have even more ingenious air-extraction methods. We're quite fond of the raising tailgate glass on Zagato Alfa Giulietta and Lancia Fulvias, while the pop-out rear glass found on most '80s and '90s three-door hatchbacks is great for extracting air too. Then there are vent windows, which can be turned to funnel air into the cabin. Use what you have!
Retail therapy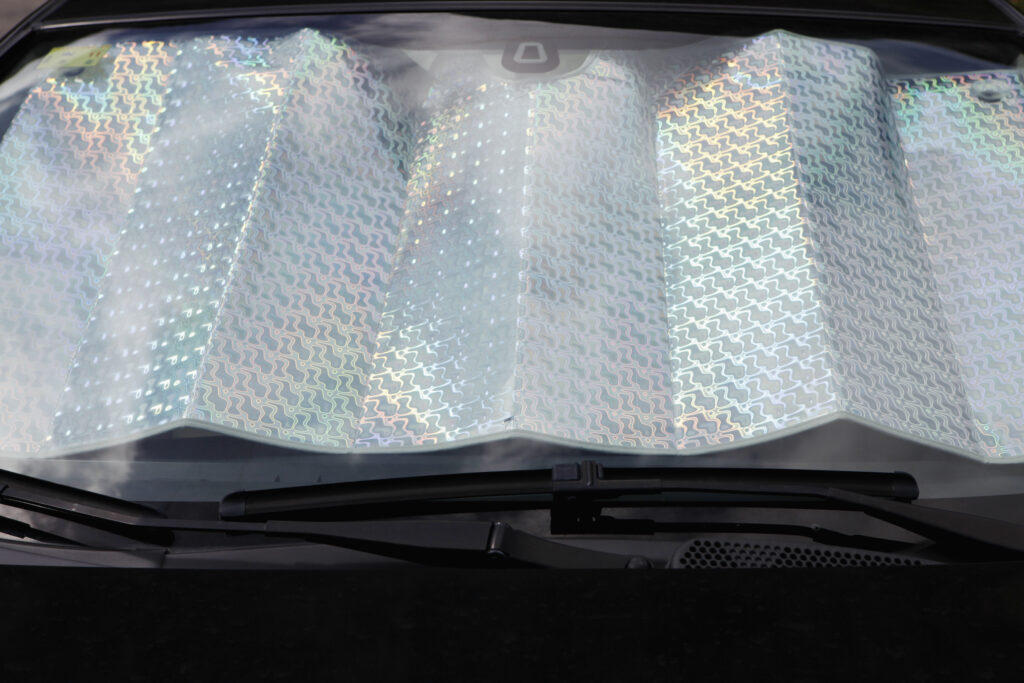 Hagerty's Sajeev Mehta has some thoughts of his own on driver cooling methods, and a lot of it involves stopping the cabin getting so hot in the first place.
Parked up? Window shades can be very useful. Those big reflective ones you unfurl and put in the windscreen can prevent direct sunlight cooking your interior, and do a good job preventing the steering wheel or gearknob turning into branding irons – plus it'll protect vulnerable dash plastics or interior fabric. Why not buy a few, for the rear window and a few side windows too?
Tinting windows goes a step further. The rules in the US are a little less strict than they are in the UK – the police will be unamused by heavy tints on front side windows, for instance – but subtle tints on rear side windows and rear glass may be enough to reduce glare without making your car look like the limo for a teenager's school disco.
Extra insulation can also help. Mahta mentions installing heat-resistant insulation under the roof lining, but we'd go one step further – extra insulation around firewalls and transmission tunnels will prevent so much warmth permeating through to the cabin from the engine and gearbox too. No use blocking out the sun if your engine is roasting your thighs. Just ask any Caterham Seven driver.
Oh, and if you've got the space, a cool bag packed with chilled water and a few snacks is never a bad idea – whether for sustenance during a breakdown, or just to make the occasional cooldown stop slightly more pleasant.
Keep the car happy!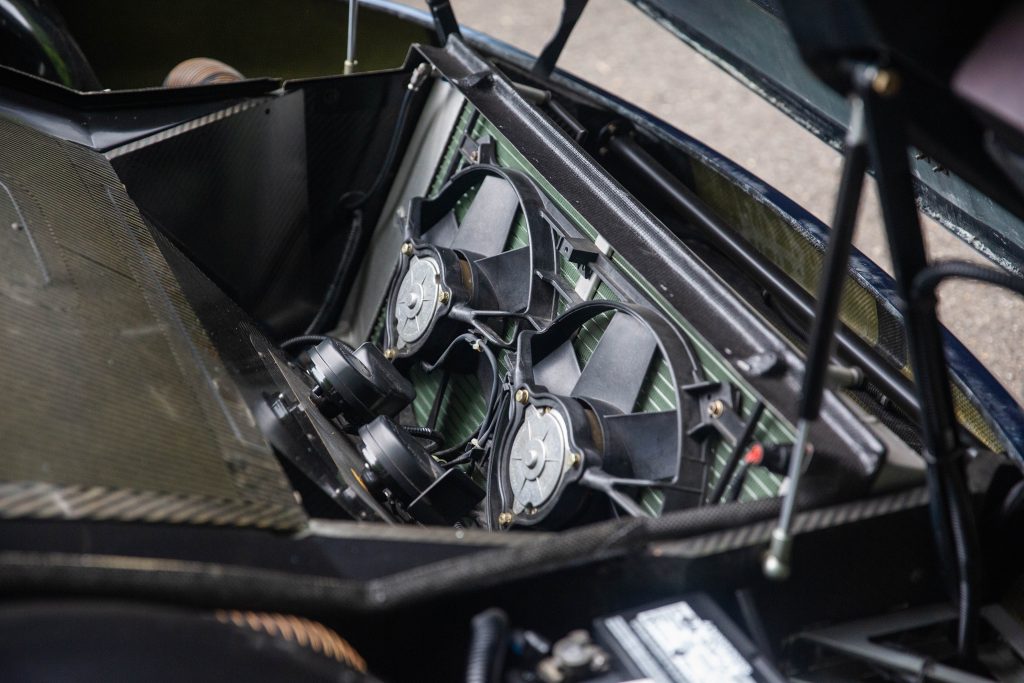 So you've done everything above… and then your car breaks down, leaving you at the side of the road in the baking heat. Most of you will be well on top of regular maintenance, but extra heat puts extra stress on a car, so it pays to give the car some extra love during the summer months.
The place to start is obviously the cooling system. You want to ensure there are no leaks, the fan is in good condition and is switching in and out when it should, and that your coolant levels are topped up. Packing spare coolant and/or distilled water probably isn't a bad idea either.
Then there's the simple stuff: Is your oil in good condition? Higher friction means higher engine temperatures. Likewise, a well-adjusted fuelling system will avoid leaner, hotter running. Correctly-inflated tyres are less likely to have problems, and having the correct rolling resistance will mean your engine won't need to work as hard.
If you're well-prepared, driving your classic in even the hottest summer weather might be the best driving you do all year – and is something to be savoured, and fondly remembered, when your car is parked up all winter in the garage, avoiding the salt.
Read more
Knowing when to back away from a repair
Five reasons to avoid the autoroute on your next French road trip
Pay as you go: Financing a classic car purchase