The volatility of classic car prices in recent years means some former favourites aren't quite as affordable as they once were. But all hope is not lost: As some cars spiral out of reach, others close ranks behind them, bringing attention to cars you may not have considered before.
We've highlighted affordable starter classics in the past, but if you've already missed the boat on some of those, then perhaps one of the five cars below could tempt you instead. There's a little something for everyone, from sports cars and superminis to luxury saloons and off-roaders.
How much is your car to insure? Find out in four easy steps.
Get a quote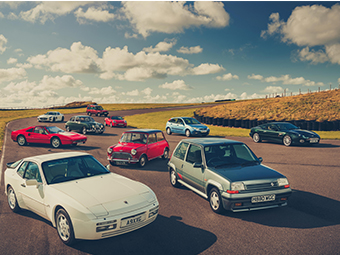 Just bear in mind that as ever, your £5000 will only get you so far. That sum should be able to find you a half-decent example of any of the cars below, but don't let enthusiasm get the better of you, and read up on buying guides wherever you can to ensure you go into any low-budget purchase with your eyes open.
The one that keeps things simple: Peugeot 205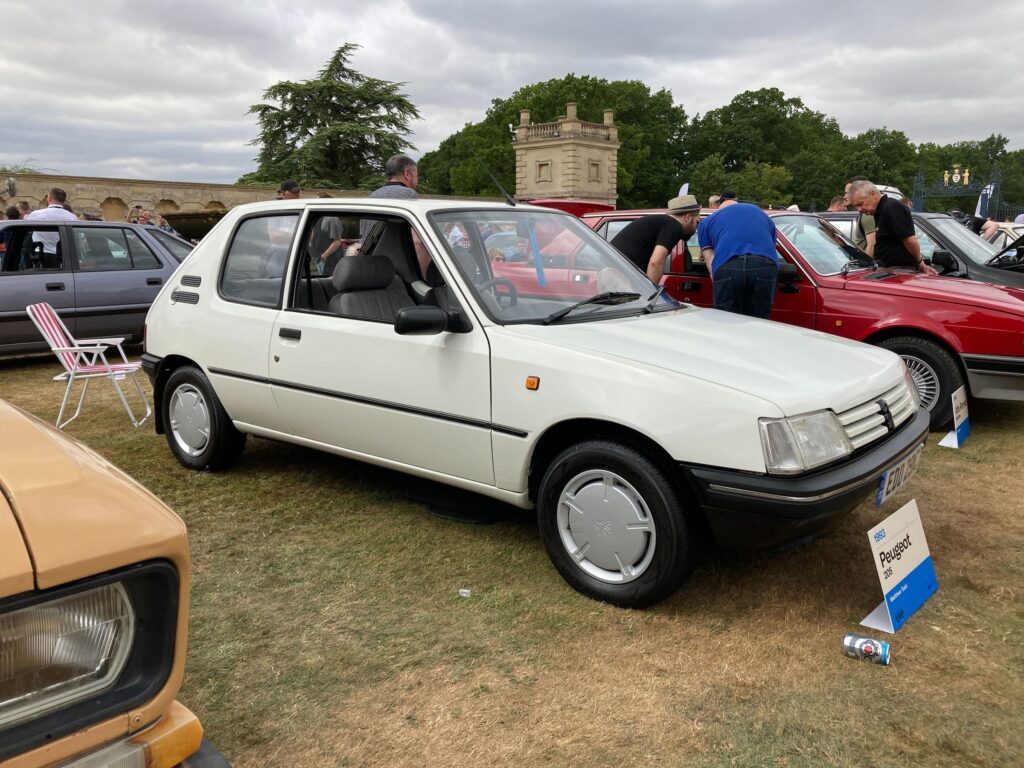 On Twitter earlier this year, friend of Hagerty, TV personality, and all-round good-guy petrolhead Paul Cowland answered a fan's question about the best starter classic with "Fiestas and inexpensive 205s". And we reckon Paul's really onto something.
Where one you'd have bought a Mini or a Beetle as a first classic, these 1980s machines are now the go-to. They're nearly as affordable now as Minis and Beetles were 20 years ago, they're still very DIY-friendly, and realistically they're far more usable day-to-day should they be required to handle the odd commute or long journey.
And a 205, any 205, is an absolute joy. They're cheap to run, simple to fix, ride quality is excellent, and while low-end models roll far more than a GTI or Rallye, they still steer and handle with more verve than most contemporary rivals (or even a few modern equivalents). Basic 205s aren't yet in the Hagerty Price Guide but they're all over the classifieds, and outside of the hot ones, good Pugs can be found for just a few grand.
The one built for long distances: Jaguar XJ6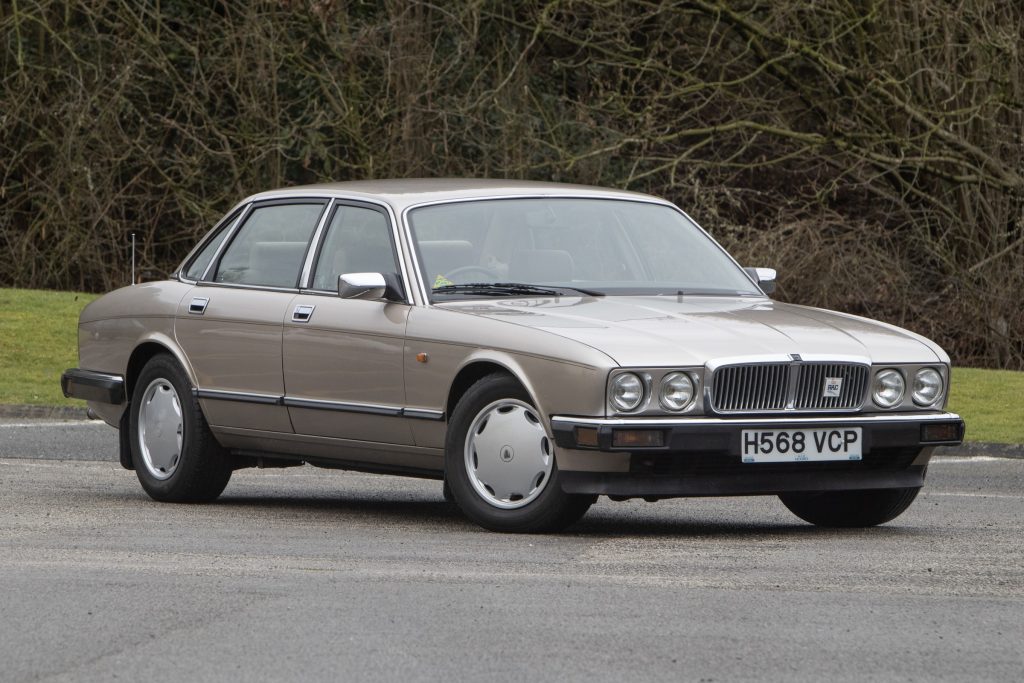 To this day, not many big saloons have looked better than the various flavours of Jaguar XJ6 sold over the years. Long, low and wide, an old XJ6 could fool people into thinking you're making a mint, yet the choice under our £5k budget remains broad.
Take the XJ40, for instance. Once maligned for its slightly awkward, 1980s-faced update on the classically elegant XJ series models, a '40 in a good colour now looks very handsome indeed, and you're still motivated by a proper Jaguar inline-six. You can still find good 4-litre cars in the £5k bracket.
The XJ's cockpit is what a real estate developer would call "cosy", and both rust and electrical gremlins can show their face, but XJs ride and handle smoothly and the view over that long bonnet, sitting low, is fantastic. They're quiet, too; climb out after a 500-mile jaunt and you'll still be feeling fresh.
The one that'll take you anywhere: Suzuki SJ/Jimny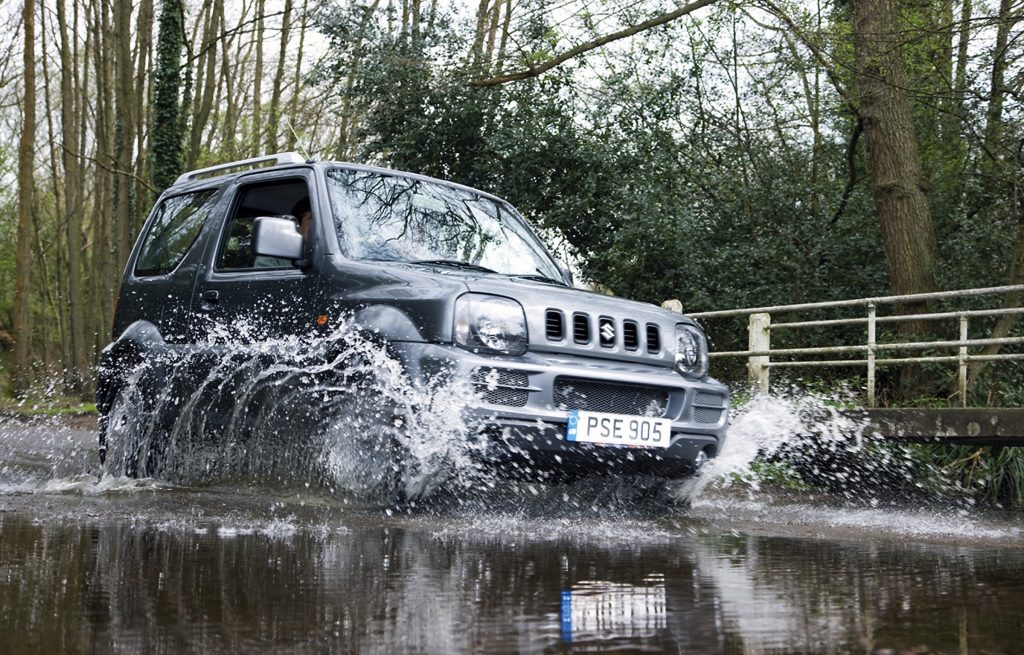 There have only ever been four generations of Suzuki Jimny since 1970, making each one longer-running than any MX-5 or Porsche 911. And while the earliest cars are rare and increasingly valuable, and the most recent Jimny in-demand and even more valuable, the second- and third-gen cars are plentiful and cheap.
Numbers of the second-gen car, built from 1981 to, in some places, 1998, are dwindling, since they were popular for so long as cheap, proper off-roaders. But now 25 years old, the third-gen car introduced in 1998 is slowly becoming retro in its own right, are easy to find, and cost very little.
Solid, standard cars can be found from as little as £2k (you might see cheaper, but they'll be pretty rough). Even the good ones might have been used hard, and they aren't immune to rust – but unless you want a minter to potter around in, a few knocks and bangs might not put you off for a cheap, characterful car to use off road. We'd be tempted by one of the rarer soft-tops, often badged O2, and enjoy it both on and off the beaten track every time the sun emerges.
The one that isn't an MX-5: MGF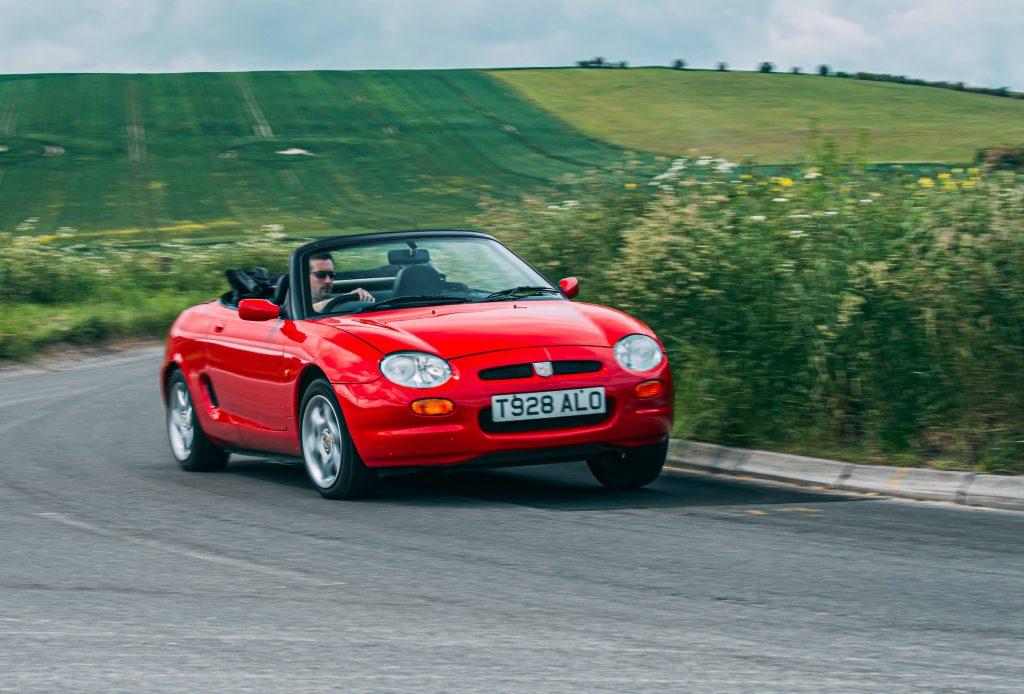 See what we did there? It's all too easy to choose Mazda's long-running roadster as the open-topped, sporty choice in a low-budget list, but its 1990s and early-2000s rival from Britain, while not as dynamic, as widely beloved or (whisper it) quite as reliable or easily-maintained, is still a very solid choice.
They're plentiful for a start, in both round-headlight, Hydragas-suspended F form, and the later coil-sprung TF. Being less fashionable than the Mazda has kept prices down too, so on like-for-like money, you'll probably find a tidier, lower-mileage and importantly, less rusty MG. Take the second-generation MX-5, for instance: less desirable than the pop-up headlight Mk1, an excellent-condition 1998 car can cost around £3500, but an excellent MGF from the same year only £2800.
The F rides about as well as a sports car can, while a TF is said to be a little sharper in the corners, and TFs, being younger, might make them a little fresher too. There's fair choice with both spec and colours so you can be choosy with both, and our £5k budget really will get a lovely example of either.
The one that's welcome at the local village car show: Austin 1100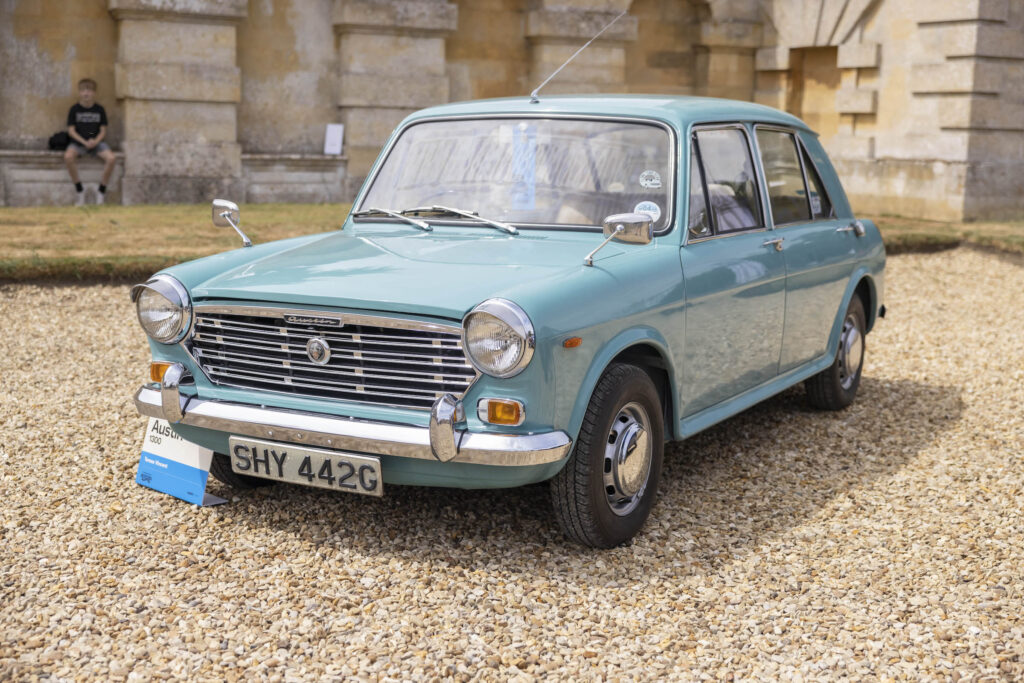 Minis are expensive, Minors, Anglias and Escorts are heading that way, and A35s and A40s, once forgotten, all seem to be getting snapped up by the Goodwood crowd. So where does that leave the traditional British classic, of the kind you'd see, polished and proudly presented, at your local car shows each summer?
The good news is, the venerable ADO16, best known in Austin 1100 and 1300 form, still fits the bill, and comfortably within our £5k budget. In the Hagerty Price Guide, cars in fair condition can still be found for little over a grand, but little more than £4k could secure an "excellent" example.
And you'd be getting a classic shape, road behaviour like a kind of larger, comfier Mini, and fairly easy maintenance, courtesy of the ubiquitous A-series engine. ADO16s were sold as everything from Austins to MGs, Rileys and Vanden Plas, many of which can cost more than a basic 1100, but most of the experience can be found right there in the most affordable model.
Check out the Hagerty Media homepage for daily news, features, interviews and buying guides, or better still, bookmark it.