British racing legend Lister says it has transformed the Jaguar F-Pace into the fastest SUV on the planet. Beating the Bentley Bentayga Speed and Lamborghini Urus by just 5 mph, the new Stealth puts the sport into the Sport Utility Vehicle, and follows recent Lister upgrades to the F-Type coupe and convertible.
Based on the already-rapid F-Pace SVR, the Stealth offers a devilish 666bhp from its supercharged 5-litre V8 engine. That's an increase of over 20 percent on the SVR and is enough to propel the Stealth from 0-60 mph in 3.6 seconds. A custom intercooler, upgraded supercharger pulleys, and a high performance air filter system force more air into the engine to release the additional power.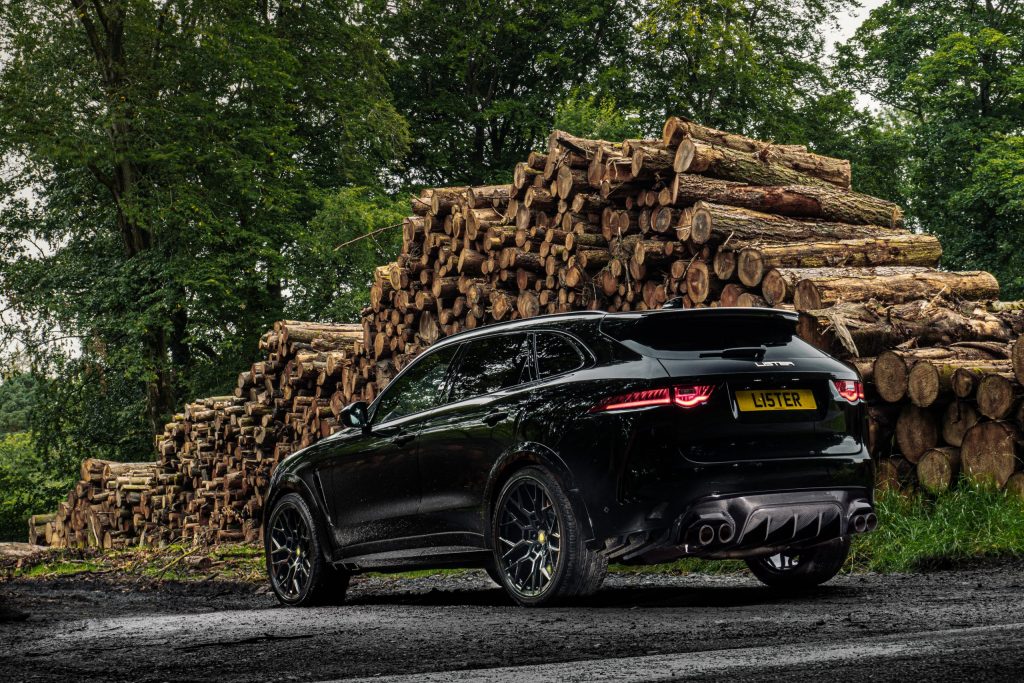 Lister gives the F-Pace a more purposeful look, with a new carbon front bumper, rear diffuser, side skirts, wheel arch extensions, and carbon-tipped stainless steel exhaust. It rides lower than the SVR on unique Vossen 23-inch forged alloy wheels.
The interior is hand-stitched in Bridge of Weir Nappa leather, and will be tailored to each owner's taste. Just 100 Stealths are to be made with prices starting at £109,950 – a saving of approximately £50,000 over a Urus and £70,000 less than a Bentayga Speed.
As Tiff Needell, the racing driver and former Top Gear presenter, notes in the video below, the Stealth is the latest in a long line of Lister Jaguars for road and track that dates back to 1957. Whether an SUV – even the world's fastest one – does justice to this illustrious past is up for debate.