One of the most significant examples of the Jaguar E-Type is undergoing a forensically sympathetic restoration with the aim of maintaining and preserving the car that was engineered by Jaguar to do battle with Aston Martin and Ferrari on the race tracks of Britain and Europe.
Chassis 850008 is just one of seven cars built in 1961 by Jaguar's Experimental Department, which was tasked with creating a machine that would see off the Aston Martin DB4 GT and Ferrari 250 SWB/C in International GT racing. Now, following a 15 year wait for one to come to market, its new owner has handed the historic E-Type to Classic Motor Cars in Bridgnorth with a view to preserving it – and with good cause.
How much is your car to insure? Find out in four easy steps.
Get a quote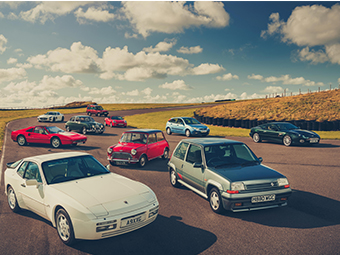 Often referred to as a 'ZP' car, because Jaguar categorised the work under the code Project ZP 537/24, this is the only example of the seven that was supplied to a privateer racing driver. Sir Gawaine Baillie, the nephew of Dorothy Paget – an aristocrat who couldn't get enough of horse racing and motor racing – campaigned the car during the '61 season, mixing it with the likes of Stirling Moss, Graham Hill, Mike Parkes and Roy Salvadori.
The six other ZP E-types were divided equally between Equipe Endeavour, John Coombs Racing Organisation and Peter Berry Racing Team. Like Gawaine Baillie (the 7th Baronet of Polkemmet Linlithgowshire) all were close to William Lyons, one of the founders of Jaguar.
The 3.8-litre straight-six engine was upgraded to high-compression and equipped with a special Experimental Dept gas-flowed head with shorter competition valves. The same gas-flowing was applied to the inlet manifold, and engineers added competition valve springs, polished connecting rods and a competition crank damper, with bespoke trumpets for the SU Carburettors. The transmission benefitted from a lightweight flywheel, competition clutch and closer ratios, and exhaust and suspension tuning completed the picture.
Baillie added his signature bright orange noseband to the dark green car's body, competed throughout '61 then set the car aside as he focussed on growing his engineering business. But the temptation to race proved impossible to resist, and he set himself up with a Ford Galaxy from Hollman & Moody for the 1963 British Sports Car Championship.
The ZP E-Type made its way to America and took on life as a road car, before returning to the UK in 2018. Even after almost 60 years of use, the car retained its original matching competition engine, close-ratio gearbox, bonnet and body.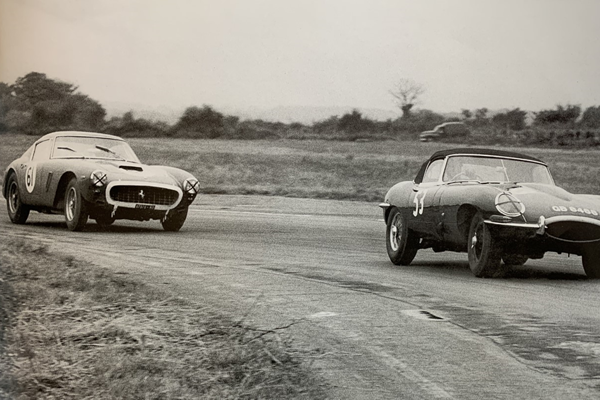 Having been put back into service as a race car, twice as an entrant at the Kinrara Trophy at the Goodwood revival, it has since been prepared with a new bonnet, engine and gearbox so that all the original parts could be set aside for protection from the rigours of motor racing.
Tim Rhodes, a restoration technician at Classic Motor Cars, described the process to date: "Over the last month or so I have started refurbishing many of the car's original components. Having restored many Jaguar E-Types over the years, I find it amazing that these cars did so well because so little was changed to the normal production cars," he told Classic Car Weekly. "It just goes to show how well the Jaguar E-Type can perform."