For some people it can take years to create their dream car. For others, it can happen in minutes, by scrawling their signature in the right place on an order form.
For Khyzyl Saleem, known as Kyza across social media, it's somewhere in between – at least digitally. Saleem is the star of Hagerty's new show Rendered with Kyza, and the name gives you a clue as to his speciality: Creating incredible works of digital art around some of the world's most desirable cars.
How much is your car to insure? Find out in four easy steps.
Get a quote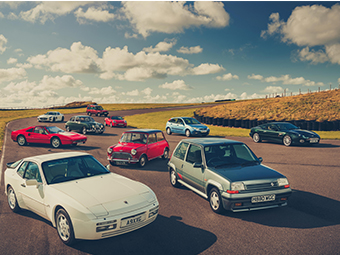 As ever, that's only part of the story. Saleem's back-catalogue includes everything from blockbuster videogames to real-world projects with the likes of Ken Block and Travis Pastrana. If you spend any time whatsoever in the automotive corner of social media you'll have seen one of his incredibly detailed renderings at some point. A few have even snuck into the real world, and they won't be the last either.
You'd like Saleem though, even if you don't like what he does. Get onto a subject that inspires him and you'll get that same glint in the eye as anyone else who loves cars waxing on their favourite subject. And in line with many of us, Saleem's passion for cars came from – and was encouraged by – his parents.
'I got into cars from a young age. Kinda helped and guided by my parents… they'd collect car magazines for me, and I'd cut them up and make my own collections of cars I thought were cool. I'd watch motorsport, had various toy models…
'And I was always into car games and racing games, starting with Rage Racer, Ridge Racer, Gran Turismo. Then onto the Need for Speed games, which introduced me to the whole world of modifying cars as well.'
Saleem's influences include everything from those seminal videogames to Japanese car tuning culture and the wilder classes of motorsport – something he mentions in the Rendered episode on the Chevrolet Corvette – but it's fair to say the tools of his trade have changed over time.
'My dad introduced me to Photoshop' he explains. 'I used to draw a lot, and he said, "this is something you could use to create art with". I went online and could see what people were doing with photo editing, lowering cars, changing their colour, switching out wheels from one car and pasting them onto another. And I was like "I want to learn how to do that".'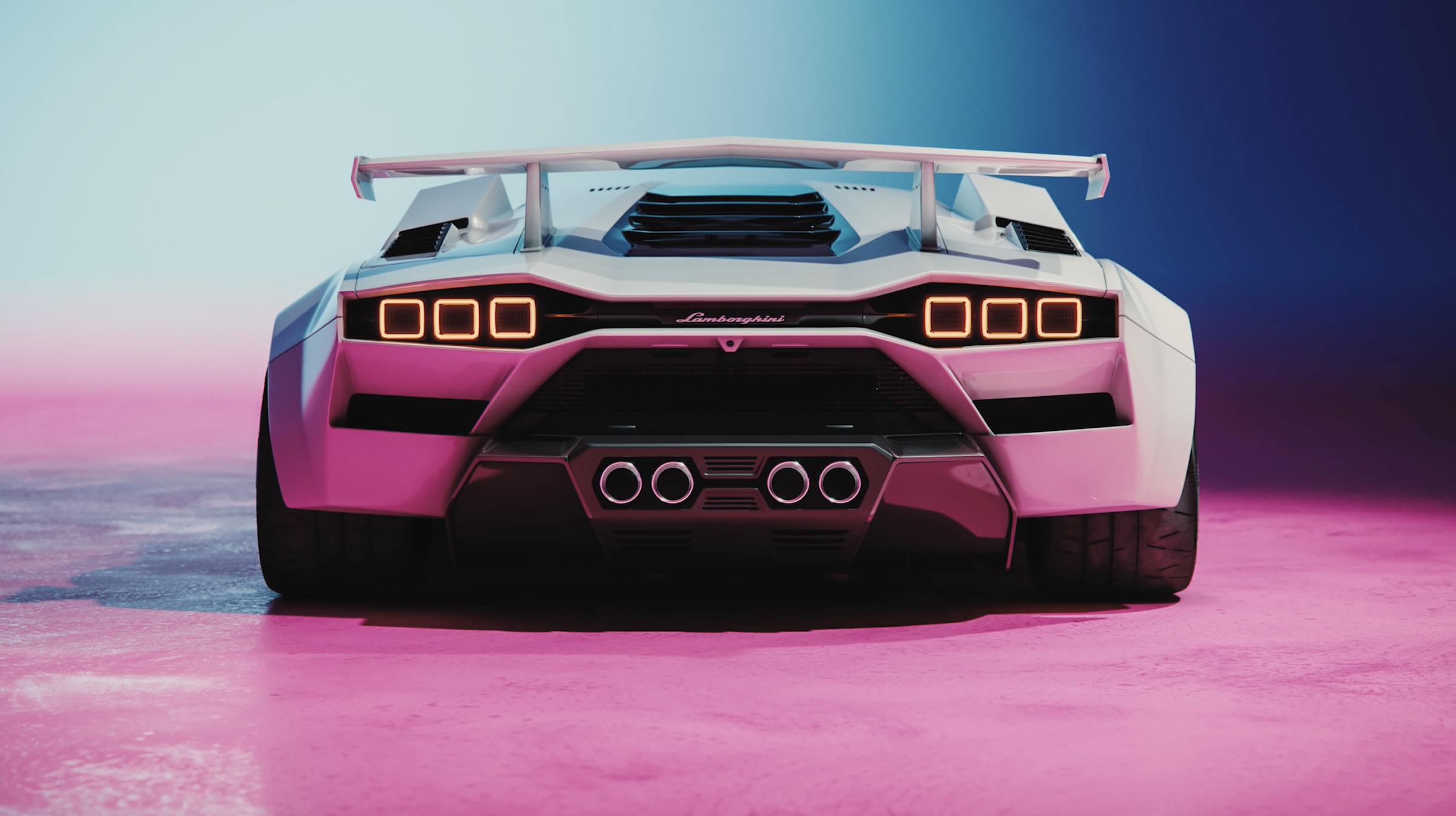 It was certainly a learning process, but introduced Saleem to everything from learning the basics of perspective to lighting, to photography – allowing him to use his own photos as a basis, or drop cars into suitable backgrounds. 'Once you nail those basics,' he says, 'it enables you to start making things that look kind of realistic, or moderately believable.'
It was getting a job in the game industry that opened Saleem's eyes to the potential of digital modelling though.
'I joined EA Games back in 2015, and worked on the Need for Speed reboot. They'd seen my work up to that point and invited me to work on the game, thought I'd be a perfect match, so I moved from Manchester to Guildford and started working as a concept artist.'
'It was mainly environments and character design, which was new for me as my portfolio was heavily car-based at the time. But I learned a lot of new things, and soon started working on the next Need for Speed title, and most recently Need for Speed: Heat.'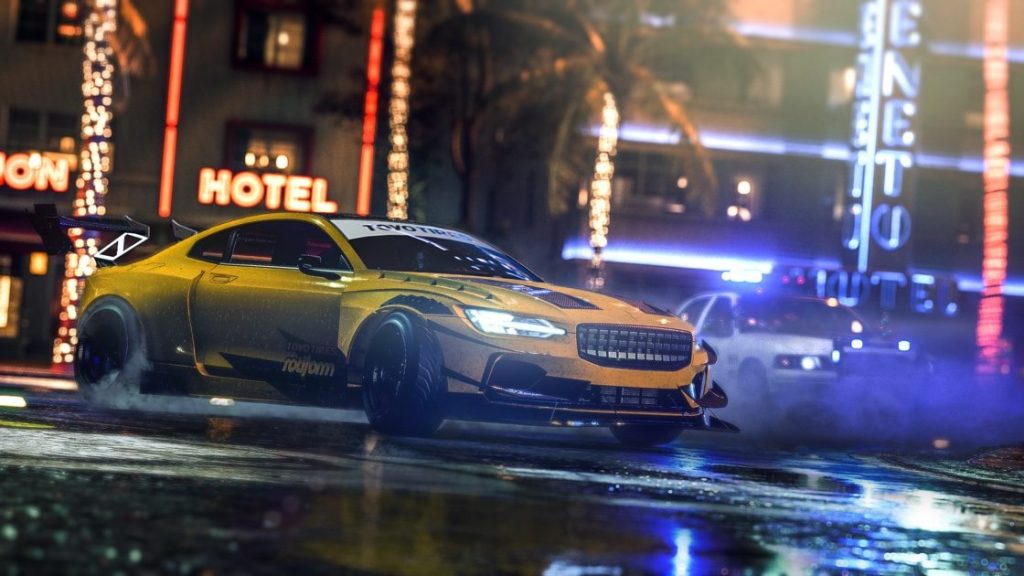 Those familiar with Heat will know it as something of a nostalgia trip for the series, returning to the underground street racing scene of the early 2000s, popularised by the Fast and the Furious movies and subsequently the Need for Speed: Underground titles. Boil it down and it's about racing, tuning, and bodykits – and several, including the Polestar 1 cover car, were designed by Saleem.
'If I hadn't worked at EA, I probably wouldn't be doing as much as I am today. It was a cool experience, and helped push me to go freelance, start my company LTO, and kind of just try and make a thing of it.'
LTO, Live To Offend, is Saleem's bodykit business, and a logical progression from digital renderings into real-world customisation. While it's fair to say the kits won't be to everyone's tastes – it's kind of implied in the name of the business! – it's a chance to see some of Saleem's work as rolling sculpture, rather than simply images on a screen.
Plenty have already experienced it. Saleem had a hand in Ken Block's raucous Hoonitruck, for example (interestingly, he says he'd love to give that one another go, as it was designed quite early in his career), and his work on Travis Pastrana's Subaru GL wagon gymkhana car was recently revealed too.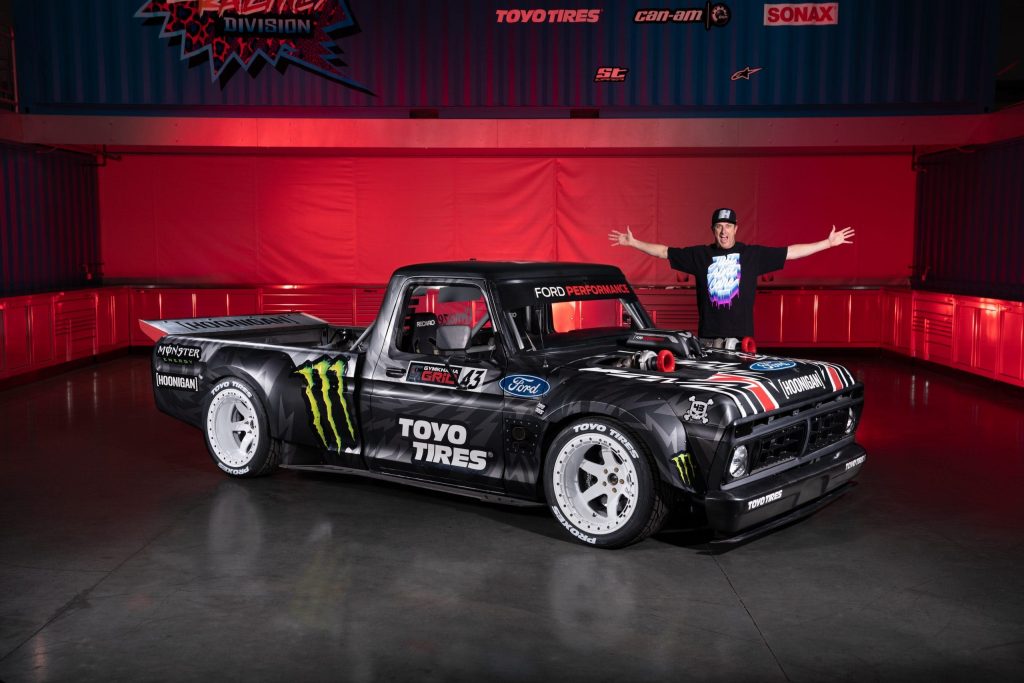 Oh, and he's worked with director Neill Blomkamp, and has designed cars for the Fast and the Furious franchise. Then there's SEMA, the enormous aftermarket show in Las Vegas each year: Cars designed by Saleem exhibited at the show have included Ferraris, Lamborghinis, and even a DeLorean.
In fact, one of the few things he hasn't done, at least until now, is YouTube. 'It's been quite a learning experience! It's new territory for me. I'm enjoying doing the videos, as nervous as I am in front of a camera.
'But I enjoy creating things, and showing people what I do.'
Want to see exactly what Khyzyl Saleem can do? We'll be bringing you episodes from the new Rendered with Kyza series soon, and in the meantime, you can catch up with all Hagerty's videos on YouTube.
Read more
Welcome to Design Realisation: Our industry insider peels back the studio curtain
Marcello Gandini wants you to know he had nothing to do with the "new" Countach
Hyundai built the modern-day Pony we didn't even know we wanted