Steve Parrish flicks a lever on the dashboard and all hell breaks loose: a siren wails, a blue light on the roof spins, and the headlights flash alternately as the gigantic, 1970-vintage Ford Galaxie – blue and white flanks emblazoned with "Chicago Police, We Serve and Protect" – assaults this previously tranquil spot in rural Cambridgeshire.
Photographer Charlie and I crack up laughing but Parrish's wife Michelle, who's come out of the house bearing coffees, has seen it all before. The veteran but ever-young former motorcycle and truck racing ace is arguably as well known for outrageous vehicles and practical jokes as he is for winning championships in the Seventies, Eighties and Nineties.
How much is your car to insure? Find out in four easy steps.
Get a quote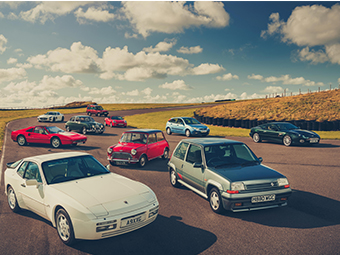 The Galaxie, recently bought from his friend and fellow TV personality Henry Cole, is the latest in a long line of eccentric forms of transport owned over the years by the man known as "Stavros" – a nickname coined by his former Suzuki team-mate and off-track best mate Barry Sheene.
"Whenever Henry's got something weird he rings me up and I normally buy it," Parrish grins. "I had a couple of tractors off him a while back, and the Galaxie came in a job lot with a Yamaha FZ750. As soon as I saw it I knew I had to have it. I paid £5000 for the Ford and a grand for the Yamaha and think they're both worth more, but don't tell him that."
Parrish is pleased with the big Ford although he admits that, with fuel prices soaring, his timing could have been better. "It's 361 cubic inches which is five litres, a V8 of course, and it'll pass anything except a petrol station – I think it does about 8 or 9mpg."
He knows little about the Galaxie's history – even whether it was genuinely used by the Chicago cops – but thinks it spent most of its five decades in the States. "It's got 70,000 miles on the clock and hardly any rust. If it had been stored in the UK there wouldn't be much left of it.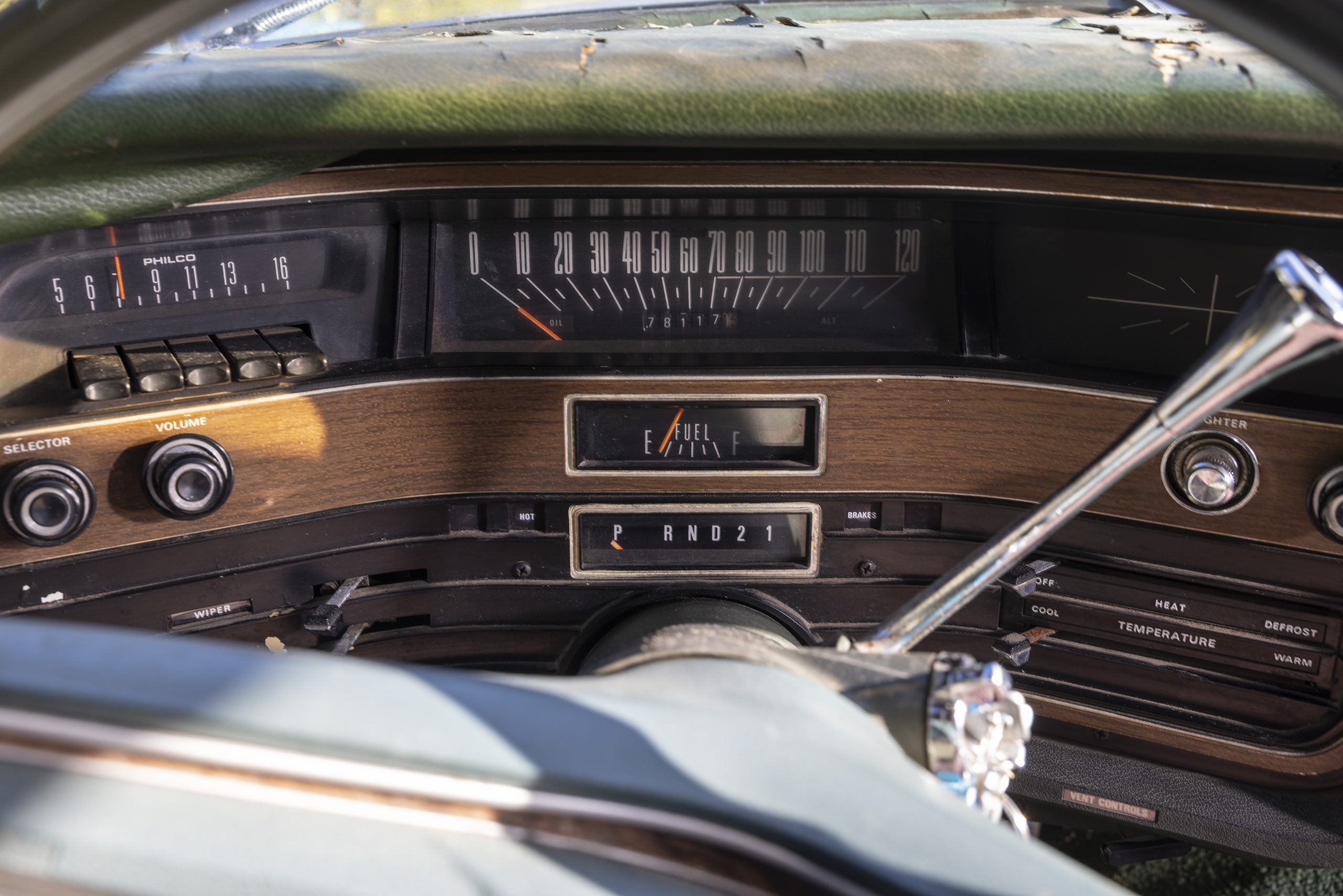 "It's heavy and a bit agricultural but you've got to remember it's a Seventies car. What were we driving then, Morris Minors and Ford Anglias? It floats along very nicely. I've had a lot of weird and wonderful vehicles and some I couldn't use as everyday transport but this I can. The only thing that doesn't work is the radio.
"Left-hand-drive cars as big as this are a bit difficult but it's nice and comfy with a big bench seat in the back. I play a bit of golf now and it's ideal for that – you could get 12 sets of clubs and a caddy in the boot. I'm probably not supposed to put the blue flashing lights on but it's not really impersonating a UK police vehicle so hopefully I'll get away with it."
"Getting away with it" is a theme of Parrish's life both on and off track. As a bike racer in the Seventies he rose quickly through the ranks to become a factory Suzuki grand prix rider alongside Sheene, who had just won two 500cc world titles and combined the celebrity appeal of Valentino Rossi and David Beckham.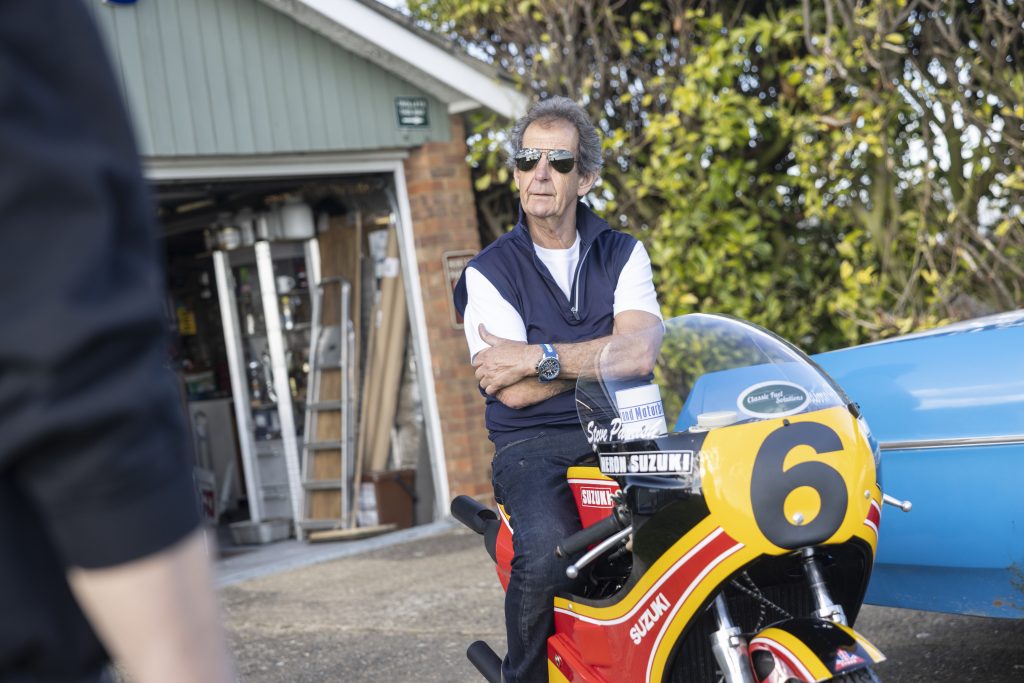 Parrish didn't win a world championship but he finished fifth in 1977, led that year's British 500cc Grand Prix until crashing on the last lap (after Sheene, who'd broken down, had shown a pit board saying: "Gas it w***er) and won several British titles. Three Suzuki RG500 race bikes from those years are among the bikes in his collection, two of them wearing Parrish's No.6 plates and in the Texaco Heron colours he shared with Sheene.
"I love RG500s, they're my favourite racing bike and mine are all dead original. I've stripped and rebuilt them, replaced parts where necessary and they're all ready to go but I don't use them much. I'm lucky to know a chap named Steve Wheatman who runs the Classic Suzuki race team and he usually lets me ride his bikes, which is a lot easier. He has a proper mechanic too."
Parrish is handy with the spanners himself, as a glance around his workshop confirms. His recently acquired FZ750 is stripped down on a stand, being restored as a roadster to go with the similar FZ racer that he already has: the Superstock bike on which he ended his career on two wheels in 1986.
"I was an apprentice tractor mechanic after being expelled from school at 15, so I've always had a toolbox," he says. "I can weld and grind and spray-paint, all those kind of things. I hadn't done it for years but in lockdown I bought a new welder and grinder and got right back into it. I really enjoy starting with a pile of old crap and ending up with something pleasant."
Often something nostalgic, too, because the square-four Suzuki RG500s aren't the only Parrish bikes that hold memories. "There's a BSA Bantam like the one I rode round the fields as a kid. The Yamaha YDS-3 [a 250cc two-stroke twin from the mid-Sixties] is something I had as a roadbike, and the TD2B [the track version] is the bike I started racing on."
He didn't previously own a Norton Domiracer like the twin-cylinder sports machine in his workshop, "but as a kid I knew someone who had one and I used to drool over it". In a nearby barn is another British classic: a Panther sidecar outfit. "It's a bit 'George and Mildred' but a giggle to go to the pub on," he explains. "My wife hates it because the sidecar wheel hardly ever touches the ground."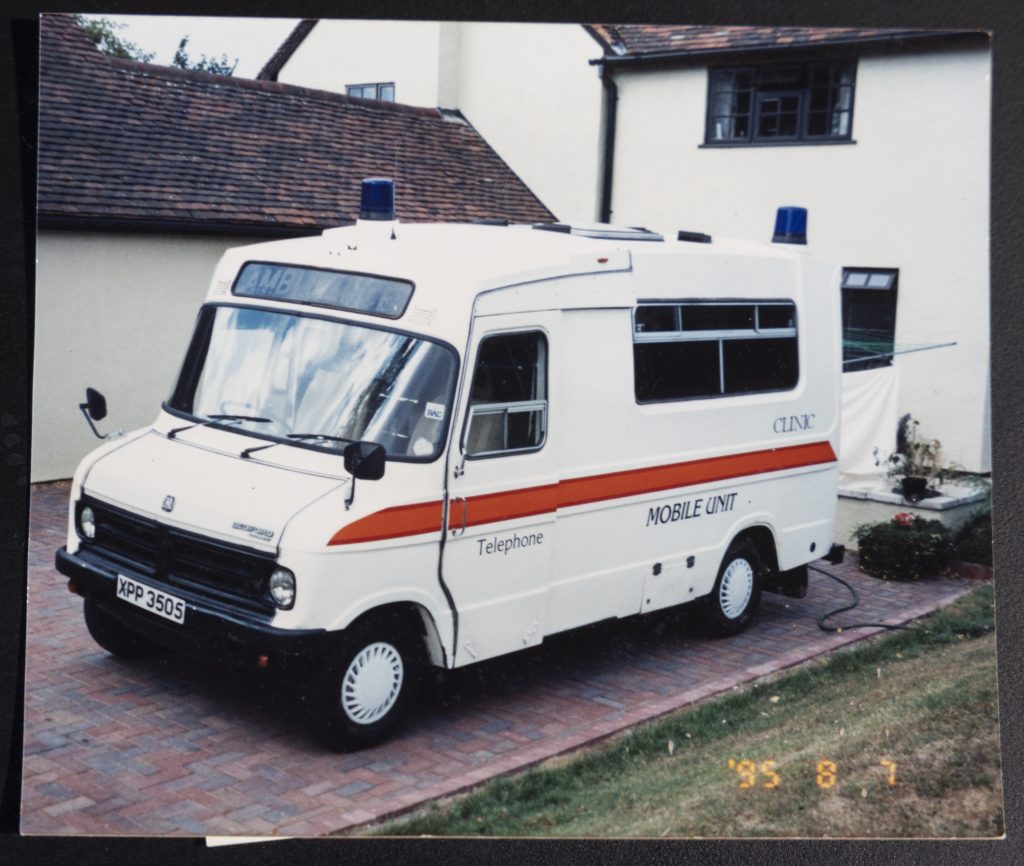 Leaving the ground has long been a Parrish passion: after being introduced to helicopters when travelling to races with Sheene, he qualified as a pilot and has owned several light aircraft. His current house sits alongside an airfield, official base of his Plummet Airways, which in normal times provides an ideal starting point for trips for his TV commentary work at the Isle of Man TT or Ulster Grand Prix.
In the Seventies and Eighties his GP lifestyle led to fancy cars as well as planes. Alongside Cessnas and Pipers in Steve's photo album are Rolls-Royces, an Aston Martin, Jags and a Mustang. He's owned several Mercedes, some during a stint as the German factory's star truck racer in a career that brought five European championships.
But Parrish got more fun from curious vehicles than from expensive ones. He bought an old Bedford CF ambulance, which was ideal for family holidays on the Norfolk coast. They could load it up with bicycles and a jet-ski, and if the M11 traffic was heavy Parrish could use the siren and hard shoulder.
Next came a Humber Pig armoured car, as used by the British Army in Northern Ireland. The 40mph top speed was a drawback but it had some unique advantages. "If you got stopped you could just bolt yourself in."
Two hearses followed, the first an Austin Princess bought from an undertaker after Parrish had managed to persuade the suspicious vendor that he too was in the trade. "I'd often have a coffin sliding around in the back, with a dummy arm hanging out of the side." The Austin was replaced by a Daimler whose best trips featured Steve's mate John, rolling around in the back wearing just skin-coloured underpants and clingfilm. "Nowadays you wouldn't get away with it, you'd be offending someone, but back then it was fine."
He got away with numerous pranks after buying a fire engine, a Sixties-vintage Karrier that came with six uniforms plus accessories including axes. "One time we couldn't get tickets to see Genesis at Knebworth, so a bunch of us went in the fire engine. We were in our fireman's outfits, drinking beer and champagne right down the front by the stage. We put a bucket out the front and people were chucking money in it so we came away with a profit."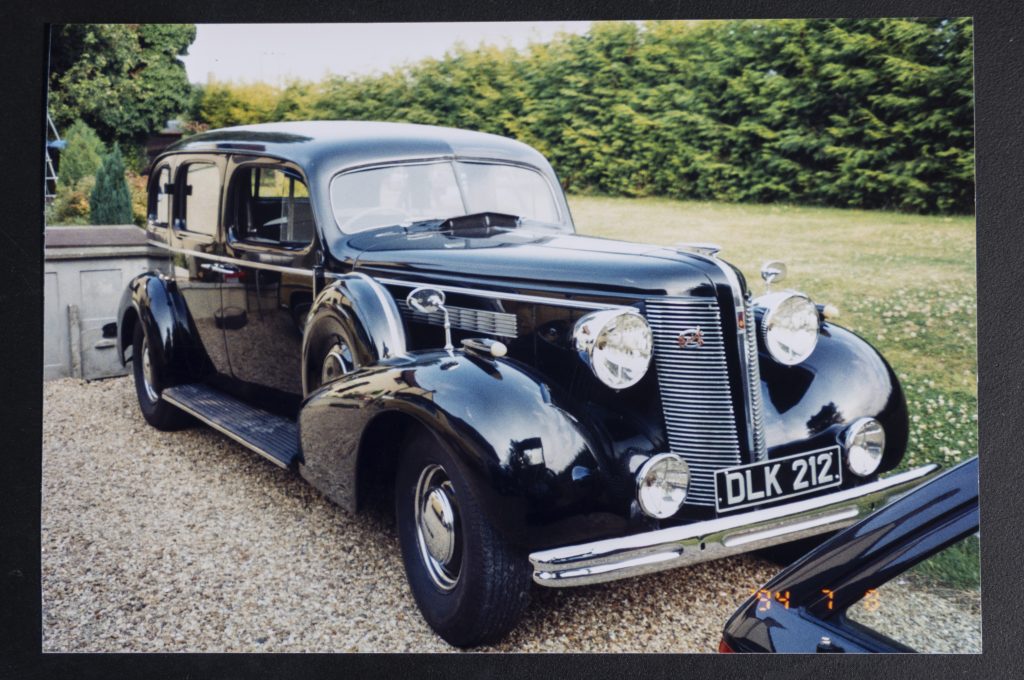 Another escapade ended less smoothly, when a local landlord whose pub had been hosed down by fireman Parrish rang London Weekend Television and convinced them to make Parrish the unwitting star of prank show Beadle's About. He arrived home from a meeting with Yamaha to find a NATO exercise taking place around his workshop, complete with armoured cars, helicopters and explosions – convincing until the appearance of show host Jeremy Beadle.
Parrish's best-loved vehicle was a yellow Reliant three-wheeler inspired by Del Boy Trotter of the Only Fools and Horses sitcom, complete with "Trotter Independent Trading" logos and other accessories. In his autobiography, titled Parrish Times, daughter Frankie recalls her embarrassment as "he would come skidding into the playground to drop me off at school, almost tipping the van onto its side, and I'd have to clamber over the blow-up sex doll to get my book bag".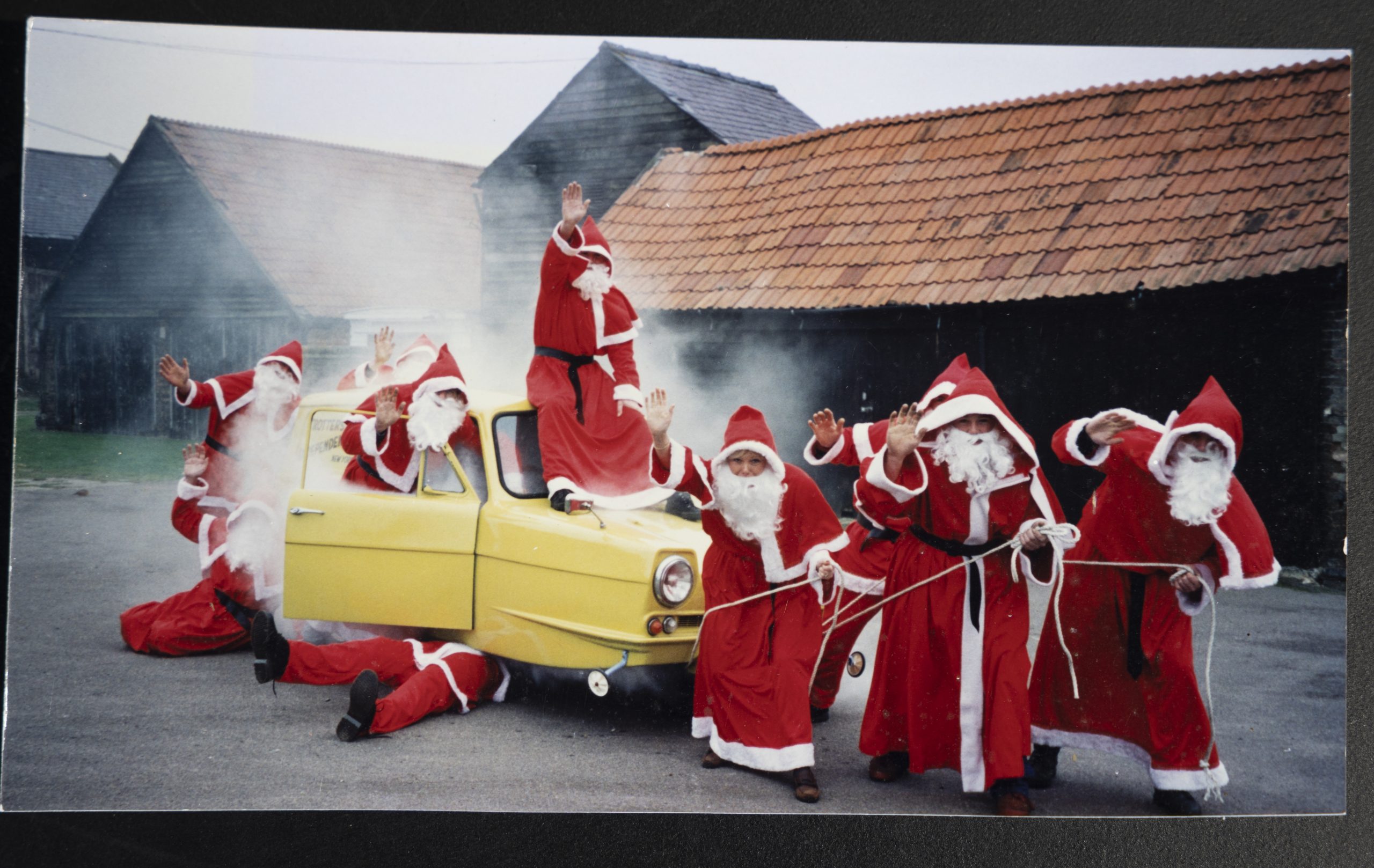 Frankie eventually saw the funny side of such behaviour, and persuaded her dad to recount such tales as part of a travelling road show, entitled MAD or My Adolescent Dad. The tour is back on the road with four dates coming up, starting at St Ives in Cambridgeshire on April 8. If you see a big blue-and-white Ford Galaxie heading that way, with lights flashing and siren blaring, be sure to keep well clear.
To find out more about Steve Parrish's MAD Tour, visit www.madtour.co.uk
Read more
The One That Got Away: Steve Parrish and the Yamaha TD2B that made him partially deaf
50 years on, the Kawasaki Z1 is still one of the meanest motorcycles on the road