When Piotr Degler was a young designer at Bertone, fresh from studying in Turin, he would spend his lunch breaks in the company museum, walking through the ranks of concept and production cars. He would study the angles of the Stratos Zero or the Lamborghini Marzal, not just as a way to learn about design, but to figure out the very best way to photograph these icons.
Having shot cars for magazines in his native Spain from the age of 18, Degler always kept a camera on hand, even as he worked in different European design studios. "I had two jobs really," he says, "Car designer and photographer, but after some years I decided that photography gives me more artistic freedom because as a designer you may be working for maybe two or three years in a big team with a lot of people, and with photography you can do one project for one week and then you can change project and it's much more creative from my point of view."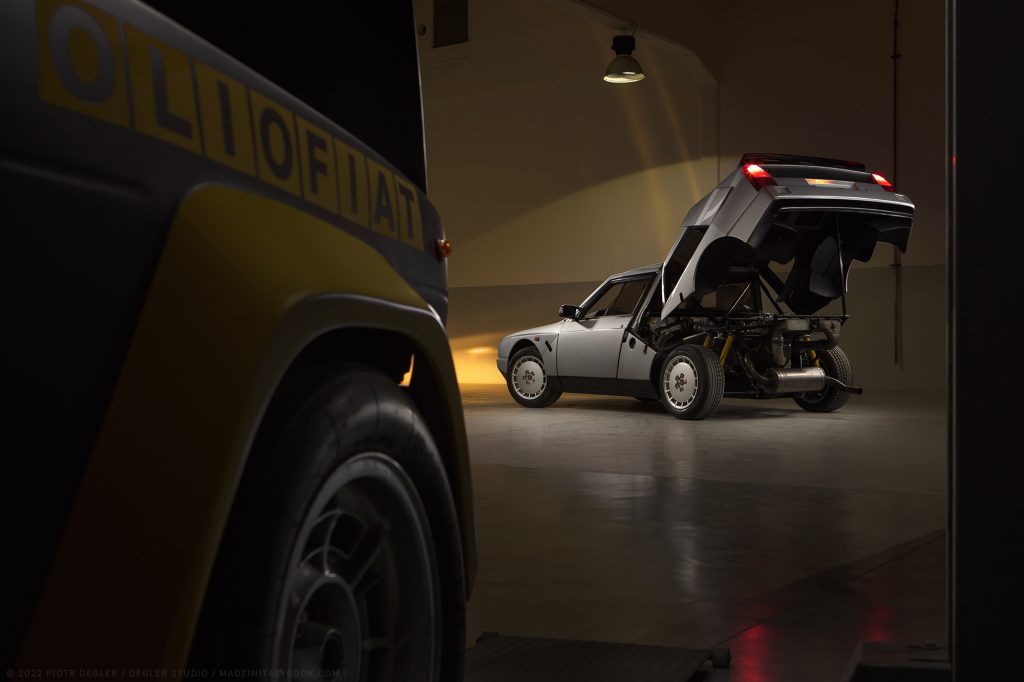 Having a designer's eye has been incredibly useful to Degler's photography, he says. "You understand how the car has been created – the lines, the perspective and when you need to to choose an angle which fits better the car to make it maybe look a bit wider or aggressive."
Armed with this insider information, Degler has developed an impressive portfolio of clients from auction houses and magazines to styling houses and car makers from all over the world but Italy remains his home, and Italian cars his passion.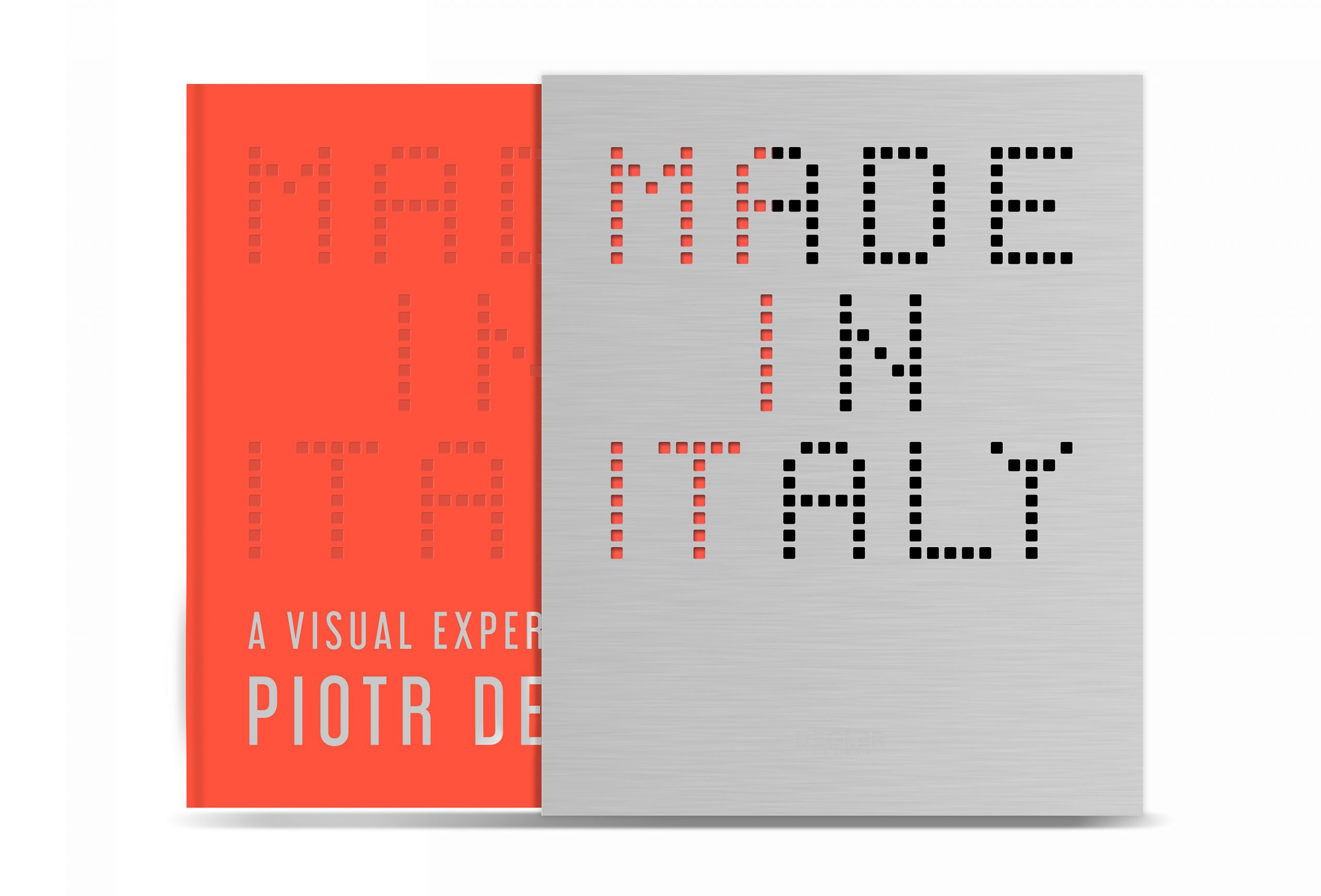 Over the past decade Degler has been building up a unique library of 100 images, shot at his own expense, to document Italian car design. Published in a stunning new book Made in Italy which is in the final stages of production, this passion project has cost Degler over €100,000 (£84,000) to date. It is more than just a book, he says, it's a "visual experience." From the die-cut metallic slip case to the orange cover, inspired by the paintwork of the Lancia Stratos Prototipo, Degler's knowledge and love for his subject shines through every element of the publication.
That goes for the selection of cars pictured as well. "It was a personal choice," explains Degler. "That doesn't mean that the cars that you will see in the book are the most important or beautiful Italian cars, but those I really wanted to include and some of them maybe life and destiny put me together with them. It's a mix of mostly concept cars, because those are the most exclusive, with just one unit produced, but mixing it together with the iconic cars."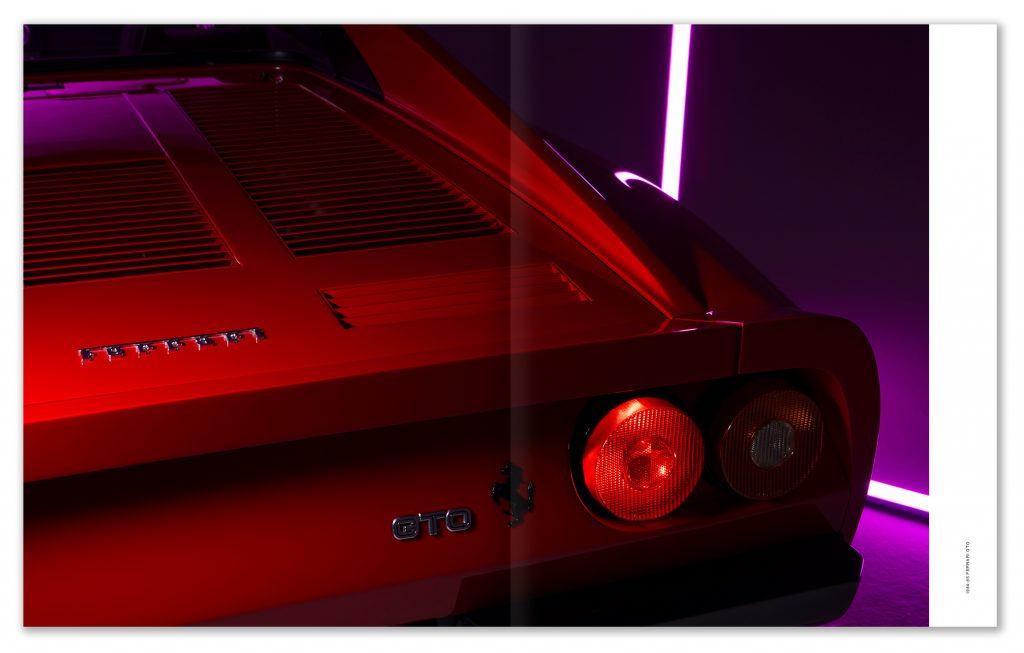 So you will see spreads on the Lancia Stratos Zero that Degler first saw in the metal at Bertone, along with the Alfa Romeo TZ and Disco Volante, the Ferrari F40 and 512 Modulo, Pininfarina Sigma, and Lancia Delta S4. He's even stretched the definition of "Made in Italy" to include the Gandini-designed Bugatti EB110 and VW W12, and even Zagato-penned Porsches.
Degler says he prefers to work in a studio, shooting cars in darkness where he's able to pick out and highlight the key details, that his designer's eye has spotted as exemplified by his take on the rear end of the Alfa TZ and Duettottanta concept. However, he was keen to make Made in Italy as broad a visual experience as possible, so you'll find Paganis and Bugattis in stark industrial surroundings and a Ferrari 166S against a truly majestic architectural backdrop. In every image it's clear that Degler has truly studied each car to come up with an angle or a composition to flatter his subjects.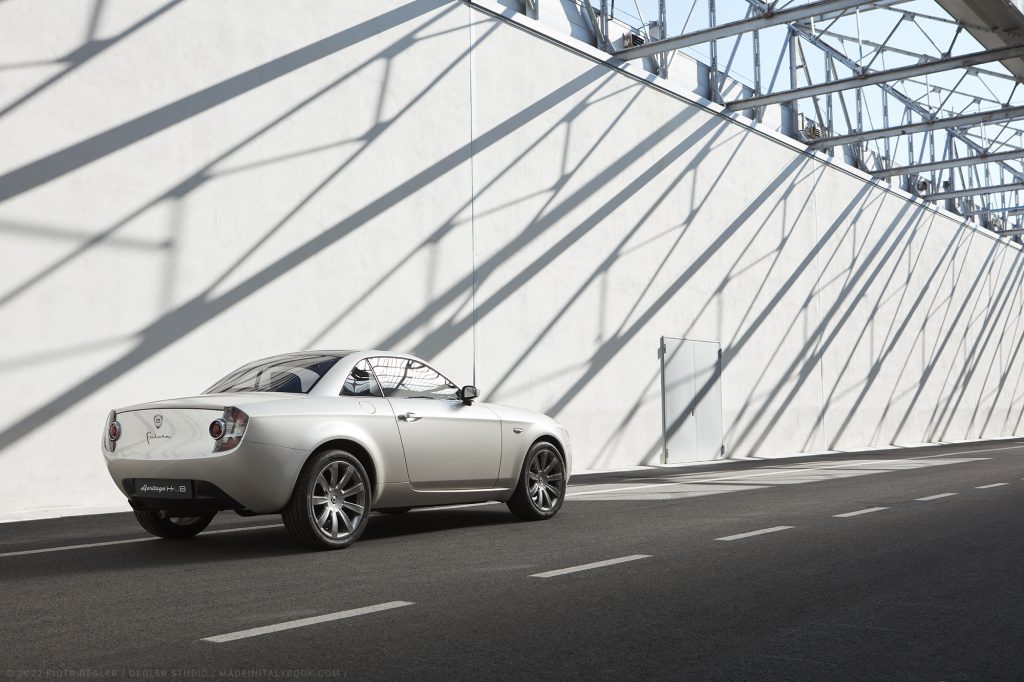 Degler hasn't forgotten the designers themselves, who feature in a special chapter titled "The Maestros" with portraits of 11 of Italy's most famous car creators including Marcello Gandini, Giorgetto Giugiaro, Horacio Pagani, Paolo Pininfarina and Andrea Zagato. Each designer penned a short essay and, judging by the video to launch the book, gave Degler's photography a glowing endorsement. "Bellisimo," is the word most repeated.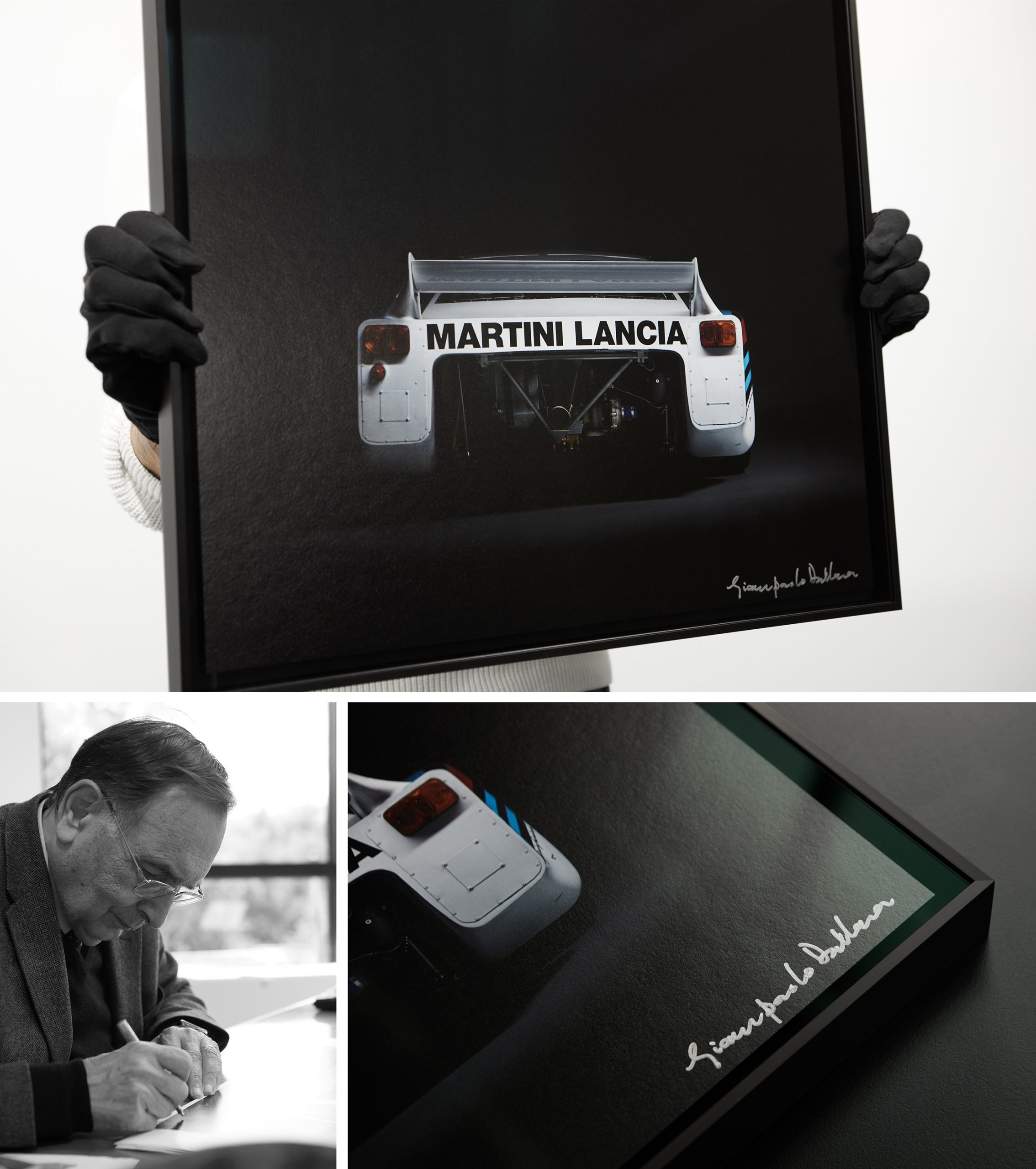 "Having the Maestros in the project was the most important and satisfying thing, because they will always be idols for me since when I was in Spain, dreaming about becoming a designer," says Degler. "I was very surprised by the words of Giugiaro, not because I didn't thought he would say so many nice things about the book, but because of his drawing style. He is known for more traditional side views and there are some photographs that are more modern. From a photographer's point of view to have his approval is a big satisfaction for me."
A final personal touch is the inclusion of Degler's own Ferrari 208 GT4 Dino in the background of Marcello Gandini's portrait, which being one of the few Ferraris not designed by Pininfarina, was cause for some consternation. "When I was in with (former Pininfarina designer) Leonardo Fioravanti he was not so happy about that, but it's my baby," he says.
Made in Italy is available to pre-order now at madeinitalybook.com, for €105.
Read more
Dieter Klein travels the world in the quest for the perfect photograph of abandoned cars
The Hidden Cars of Cuba: Piotr Degler's Odyssey
A photographer's guide to taking car pictures on a phone