Whether you are looking to import a newly acquired classic, or wish to enter your pride and joy in a foreign concours, knowing the most suitable transportation methods for your particular situation can save a great deal of time and money.
To most enthusiasts, the process of transporting their vehicle overseas is one they'd rather not deal with, as the prospect of tackling paperwork, procedures and complex import laws can be daunting. As with most things, however, understanding the process can make all the difference.
How much is your car to insure? Find out in four easy steps.
Get a quote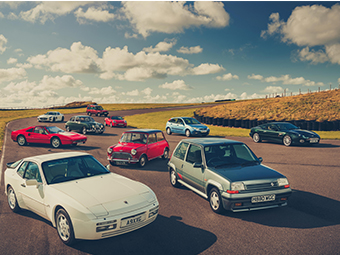 To shed some light on the subject, we enlisted the services of transport specialist Cosdel. It has been handling some of the world's most valuable cars for over half a century, and offers a turnkey service that takes the stress out of the process at every stage.
Deciding the best transportation method comes down to individual cases. Factors such as vehicle age, whether import is temporary or permanent, plus the urgency of the situation, all have a bearing on the final decision. The destination country and, to a lesser extent, the point of departure are also important considerations. We ran some of these scenarios past the Cosdel experts to get a clearer understanding of the process – and while some examples are from a UK-based perspective, much of the advice and information is relevant globally.
Air or sea: what's the best choice?
The first question most people ask is whether they should use air or sea freight. Peter Matcham, a logistics specialist with Cosdel, says the biggest differences between the two are the timescale and costs involved: "Ocean transport can take around 30-35 days between the UK and the US West Coast – and that's just port to port.
It doesn't include the time to collect, load and complete export formalities." The benefit comes in the form of a cost saving of between two and four times less than sending your classic via air freight.
Air freight is a far less time-consuming process, though, as your vehicle is collected, transported and delivered in around four days. These timeframes also apply to vehicles coming into the UK from the US. The pricing differentials vary based on the time of year and factors such as what consumables are being shipped between countries.
To Ro-Ro or not to Ro-Ro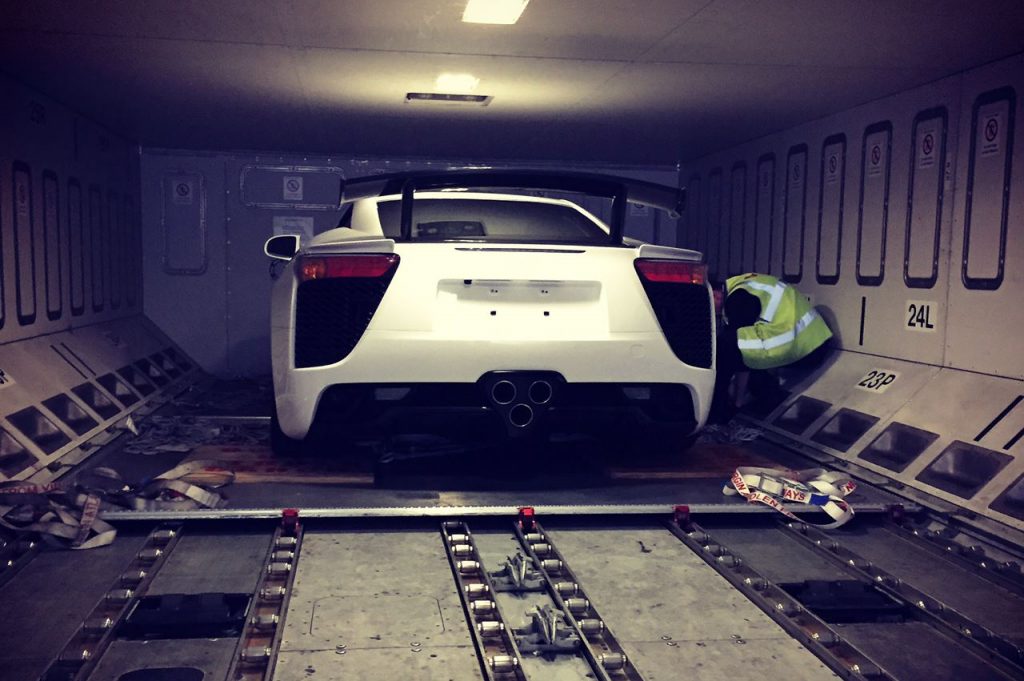 While Ro-Ro (Roll-on, Roll-off) can sometimes be the most cost-effective sea-shipping method, Cosdel will not use it as the vehicle will be exposed to the elements for the duration of the voyage. This is clearly not a suitable option for high-value classic cars. Shipping containers are far safer, and depending on size can take up to three vehicles at a time – so lowering overall costs.
Vehicles sent via air freight are generally driven or rolled onto the airplane. However, Cosdel will not start up a vehicle unless specifically instructed to do so by the owner. It's best practice to drain all fuel beforehand and, in the case of sea freight, the battery will need to be isolated, too, to allow it to ship as a non-hazardous item.
Ensure you're insured
Perhaps one of the most overlooked yet most important aspects of classic car transport is the insurance. The air versus sea freight decision also has a bearing here, as the duration of insurance will be far shorter if you choose to fly the car to its destination.
Savings clawed back here can shrink the pricing gap a little between the two methods, so a final decision should be made only once you've been quoted for both options. As a general rule of thumb, insurance costs approximately two percent of a vehicle's value.
Insurance is particularly important when using sea freight, as Peter says that in the event of the sea vessel suffering significant damage, both the shipping operator and the cargo owners are liable.
Temporary exports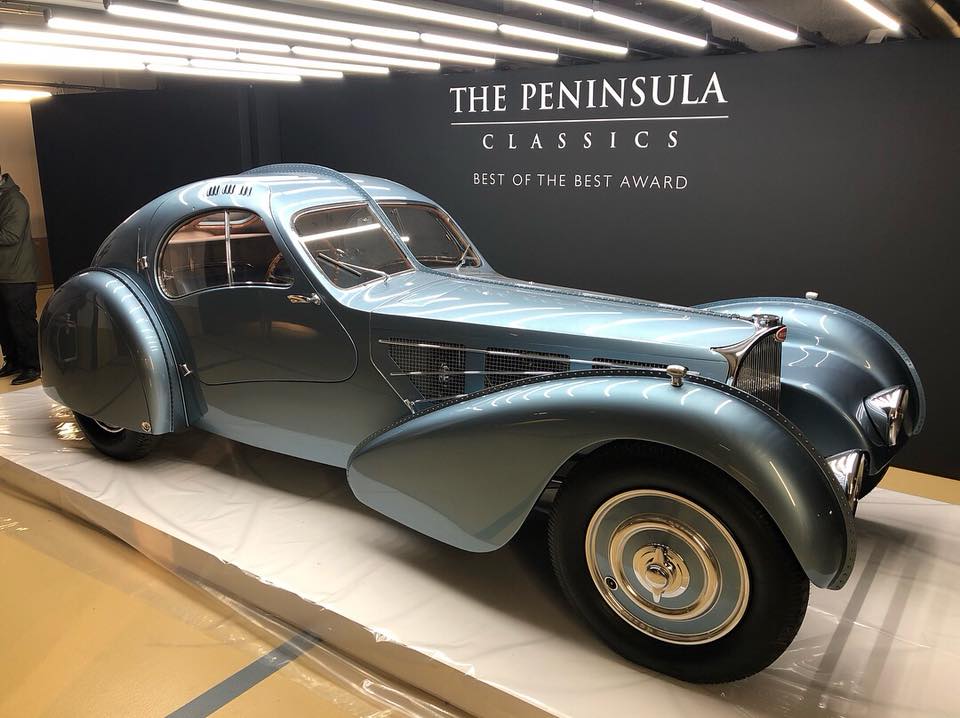 Perhaps you're planning to travel overseas to attend a concours d'elegance, take part in a classic rally or display your vehicle at an event. Here, a temporary export is the preferred way to ship your motor.
In this case, vehicles that won't be away from the UK for more than 12 months can be shipped by applying for an Access/Temporary Access Carnet (ATA), which is the equivalent of a passport for goods rather than individuals. (The UK government guidance can be found here.) It's a way for authorities to ensure the goods are returned to their country of origin. A bond payment of 40 per cent of the vehicle value has to be made, in addition to the fee for the ATA Carnet, and the bond is repaid when the vehicle is returned to its country of origin. Specialist finance providers offer to fund the bond sum in return for an interest payment.
Permanent exports
Selling or buying a vehicle that will be travelling overseas permanently? The rules here are slightly different. Export licences aren't required for ordinary vehicles less than 50 years old. You'll need one, however, if your car is older and valued over £65,000. A bill of sale and other documentation must also be provided. If you are simply exporting a car for more than 12 months rather than selling it, then you just have to notify the DVLA, using the 'permanent export' section of the V5C registered keeper document. It is your responsibility to check for any tax implications.
Importing peculiarities
Each country has its own laws and procedures regarding the importation of vehicles. The most onerous requirements are generally placed on newer models, in an attempt by respective Governments to protect local motor industries. Certain peculiarities are worth noting, though – and this is where using a global turnkey transport company becomes very beneficial.
If you are exporting to Australia, it has a zero-tolerance attitude to asbestos being present in the vehicle. Certain American classics and older vehicles still equipped with their original brake pads are the most likely to contain traces of asbestos. To avoid any penalties and expensive testing, it is important to source an asbestos-free certificate from the country of origin beforehand.
New Zealand and Canada prefer the vehicle to have received a thorough both clean inside and out to ensure that foreign organic matter such as plant remnants or wood are not being imported with the vehicle.
The US requires that any wood used in the loading and securing of the vehicle should be compliant with the country's ISPM15 standard.
There are, of course, plenty of laws governing the importing of vehicles, too, which are liable to change without much notice. Brexit has also had an impact on the rules governing the movement of classic cars in and out of the UK, so getting clarification on what needs to be done beforehand is vital to ensuring that everything goes smoothly.
Use an expert
The wealth of knowledge and expertise that's available from shipping and logistics companies such as Cosdel can make all the difference between a pleasant experience and a frustrating (and potentially very expensive) one. Deciding which transportation method is ideal for your valuable classic is best left to the experts, as their years of experience will help ensure that your pride and joy arrives at its destination safely and cost effectively.
This story was first published in Magneto magazine, which offers fresh perspectives on the world's greatest cars. To find out more, visit magneto.com
Read more
How to import a classic car to the UK
Pay as you go: Financing a classic car purchase
The rise and rise of continuation cars