You have to feel sorry for the team at H&H. This week the Warrington-based auction house found themselves in the wrong place at the wrong time, with their season-opening live sale at Duxford scheduled the day after a host of Coronavirus control measures were put in place by the British government.
Right up until the previous evening, the auction was intended to go ahead as planned. The cars had been placed in the hall at the Duxford aviation museum, the rostrum set up and hand sanitiser liberally distributed. H&H's Damian Jones had told Hagerty about their plans to try to keep bidders safe by staggering viewing times.
How much is your car to insure? Find out in four easy steps.
Get a quote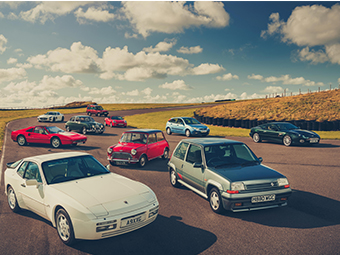 Finally though, the Ministry of Defence made the decision for them. As an old RAF base, Duxford still belongs to the MOD and their call was that the public would not be allowed entry to the auction. H&H made the decision to go ahead, broadcasting the event online, encouraging bids via their web portal and telephone, and even requisitioned a local pub where people could bid 'in person'.
Despite their best efforts, it was inevitable the sale would suffer. The bids were still coming through, but a significant proportion fell just short of the lower estimate. The auctioneer, quite rightly, made these provisional sales reliant on a post-sale discussion with the seller. After the dust had settled the following day, H&H reported the sell-through rate of 57.4%, with 66 cars sold and just five withdrawn. Top seller was a wonderful 1938 Lagonda LG6 drophead coupe that made £209,300 inclusive of costs and H&H told me there were outstanding bids and interest in the Lagonda V12, Aston Martin DB6 Mk II and Bentley 3 Litre.
Jones told me: 'Under normal circumstances we would have been disappointed with the result but given the circumstances we are very pleased with it. The situation at the venue was literally changing by the hour [but] we were able to provide a full range of bidding options: in person, online, telephone and commission without compromising safety. I am very privileged to being working with such an industrious and resourceful team.'
I feel it is too early to speculate what effect the current situation could have on the classic vehicle market, but it's clear that people will have to change the way they buy. Auctions will have to adapt if they are to survive; companies like H&H that have established online bidding are one thing, but regional auctions that specialize in high-volume 'drive-through' sales to a live audience will face an exceptional challenge.