Words and phrases like "purported to be", "believed to have been", "supposedly", "reputedly" and "apparently" don't inspire too much confidence when you're seeking cast-iron provenance.
So, to borrow the title of a song and compilation album by the legendary reggae musician, the Chances Are this Range Rover that is up for auction was formerly owned by Bob Marley.  
We're not trying to, ahem, Stir It Up. Classic Car Auctions (CCA), which is selling the car at the Classic Car and Restoration Show, describes it as "a collage of Range Rover parts believed to have been the pride and joy" of Bob Marley.
Articles from 2016 show the Range Rover in Jamaica awaiting restoration for use by guests at the exclusive Geejam Hotel in Port Antonio. Hotelier Jon Baker told Bloomberg he intended to give guests a unique amenity when staying at his resorts. "We're believers in a nice-condition old car," he said. "We can't take off every nut and bolt and re-chrome it. But we can make these cars drivable again."
Baker enlisted the help of Steve James, a British mechanic, to help with the restoration of 13 classics, including an Alfa Romeo Spider formerly owned by a Miss World beauty queen. While the Alfa, along with four other cars, was restored, the Range Rover, aptly described by Maxim as "weed-green", was left to soak up the Jamaican sun.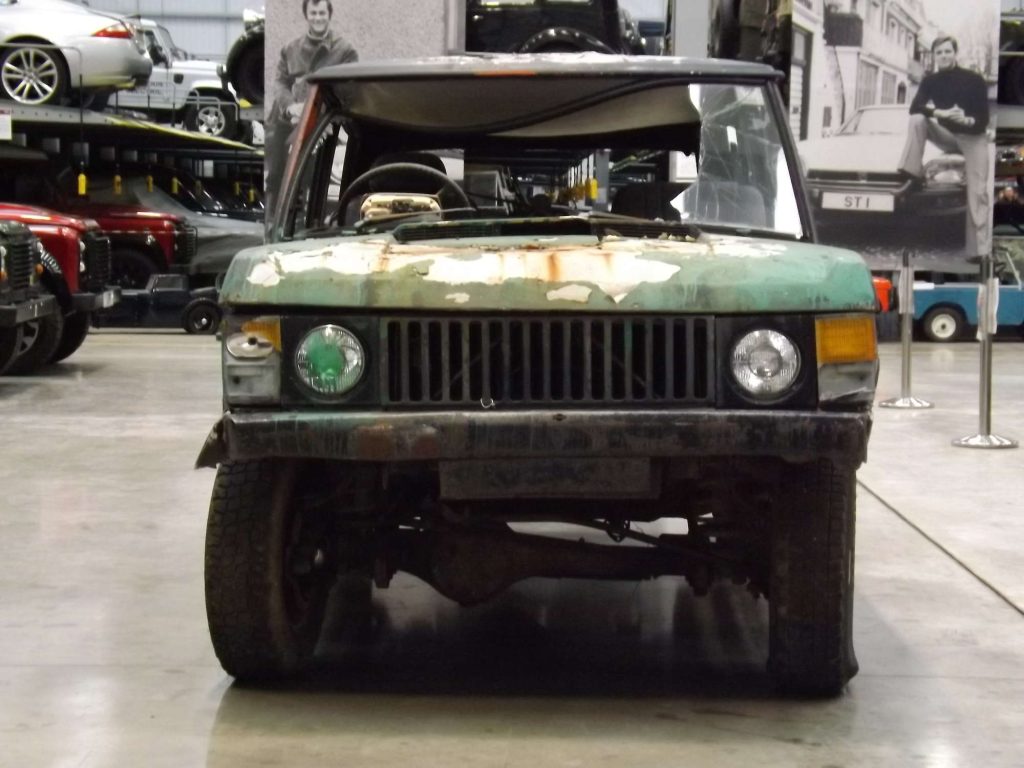 Having left the Caribbean sunshine, the Range Rover probably owned by Bob Marley will definitely be auctioned under the bright lights of the NEC. CCA says the car was shipped to Jamaica from Germany and was originally finished in Masai Red. The current blend of green, black and blue was "supposedly painted by some of Bob's eleven children".
It's not the only Land Rover with a Bob Marley connection. Following the reggae pioneer's death in 1981, his beloved 1976 Series III was put on display outside the Bob Marley Museum before being restored in time to mark what would have been his 70th birthday.
The Range Rover is offered without reserve, but be sure to check the terms of redemption before making a bid.
Read more
Cars That Time Forgot: Intermeccanica Indra
Your Classics: Bob Nauer and his rare Swiss Dodge Challenger R/T
30 years of the original hell-raiser: Mike Kimberley recalls the battle to build the world-beating Lotus Carlton