Not long ago I drove a new Nissan GT-R. It had been a while since I'd been in one and in certain ways it was wonderful to be back. I'll never tire of that twin-turbo V6 motor, nor the chassis' ability to plant its preposterous power right where it's needed on the Tarmac. The only thing I really didn't care for one little bit was the price. This was the 'NISMO' version which came with a sticker in its windscreen of just over £180,000. More, much more, than a brand new Porsche 911 Turbo S. And while the GT-R is good, it is not, never has been and never will be that good.
But what about one costing not half as much, but one quarter? You can buy a Nissan GT-R today for £45,000 and while it won't have all the NISMO carbon bits, nor the full fat 592bhp version of the motor, examples with 485, 523 and 542bhp specification engines are all available at various ages and mileages, even the least powerful of which will provide a level of performance most will find genuinely startling.
How much is your car to insure? Find out in four easy steps.
Get a quote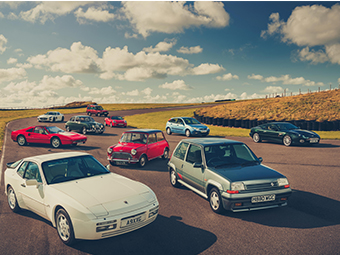 And here's the thing: when I used to drive these cars when they were brand new, I never really thought they were worth it. I couldn't see what it was about them that made them worth twice the money of whatever version of the Mitsubishi Evo was around at the time. But when you view such a car from a classic perspective, as a car purely to enjoy and not a device that also has to perform a meaningful function in your life, the terms of reference change. Because a GT-R has something no Evo will ever enjoy to the same extent: a sense of occasion.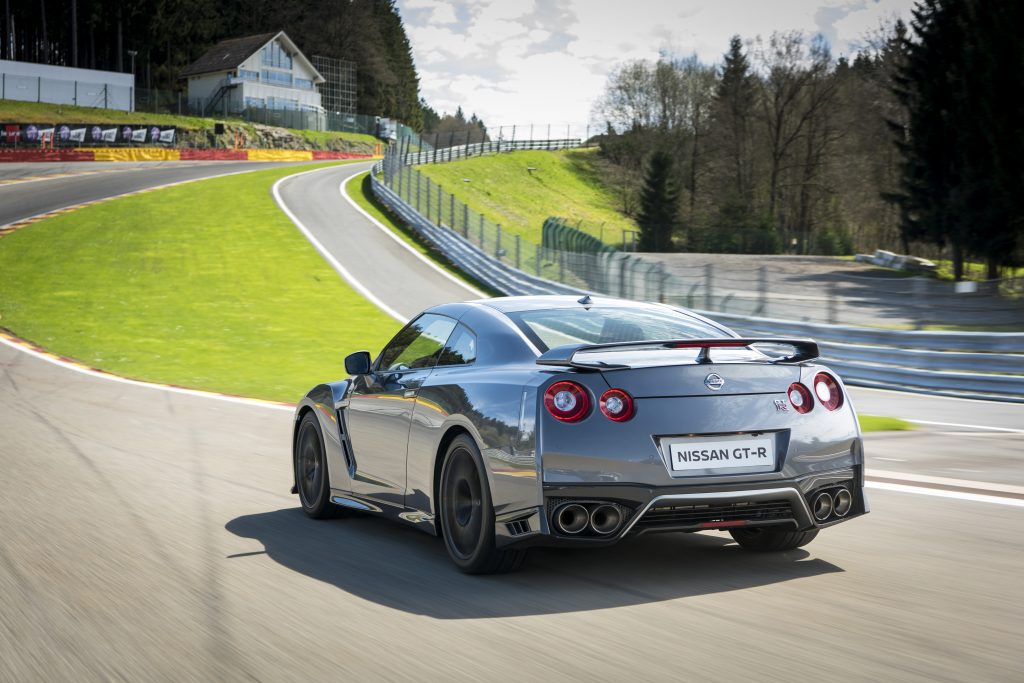 You might very well jump aboard your Evo X FQ without much further thought. It will be fun and practical and I will definitely be writing about them in a column not far from now. But you don't do that with a GT-R. You have to look at it first; size it up. Take a bit of a deep breath and prepare yourself for what is to come. It is very difficult to be in any way casual about driving a Nissan GT-R. Which is an entirely good thing.
Which is also why it works so well as a classic. By the standards of today, a GT-R does feel quite old, which to the contemporary tester is of course a justifiable point of criticism. To the classic car aficionado however, it's precisely what you're looking for. Because for all its technology, the GT-R feels like a fabulously analogue car in an increasingly digital age. Whereas a new 911 Turbo S prefers you to sit back and enjoy the show – and a very impressive show it is too – the GT-R doesn't so much want you in the thick of it, it absolutely demands it. The controls are heavy, the steering writhes around in your hand, the boost arrives with all the subtlety of an elephant attempting Swan Lake and you are busy, always busy, controlling and containing this thing. You won't mind the ark-old interior or the at times challenging ride quality because you'll be too busy wrestling this thing to the ground.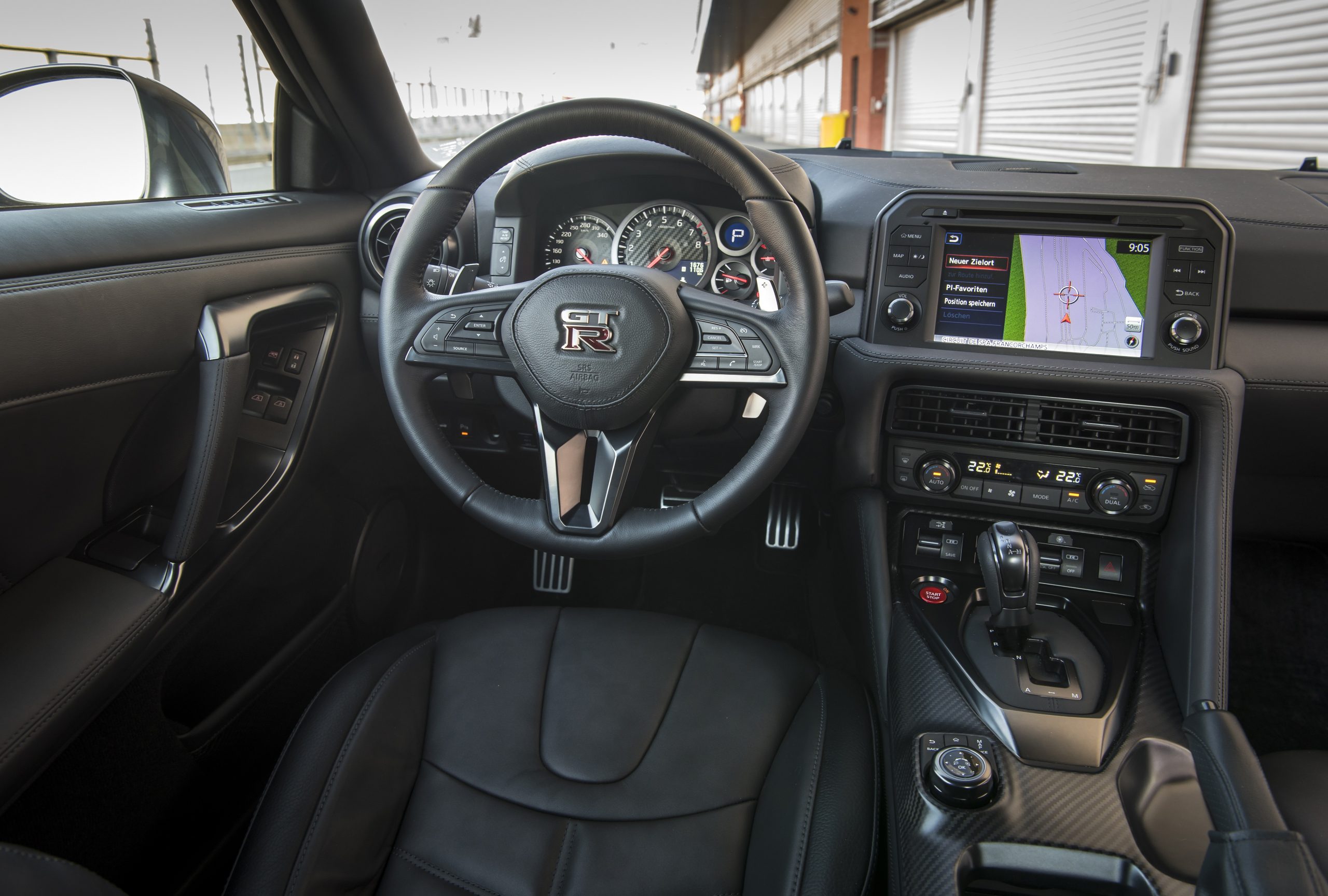 This then is a very particular kind of driving experience and while that means it won't be for everyone, it will have a near-unique appeal for those who are drawn to its highly individual approach to getting from one place to the next. Because if you're looking for that balletic, fingertip feel and want a car that flows across the countryside, almost breathing its way from apex to apex, within the world of pure sports cars it would be hard to look in a less appropriate place. This is not a car for deftly balancing with minute adjustments to steering and throttle: it's a car for pointing, squirting and bulldozing your way towards your destination. Subtle it ain't, but fun it undoubtedly is.
There's something else curious about the GT-R too. Finally it's growing into its looks. Because the car is still officially on sale it's easy to forget it first saw the light of day back at the Tokyo Motor Show in 2007. So far as I can work out the only other car built by a major manufacturer that existed then that's still on sale today is the Fiat 500. The GT-R is absolutely ancient by modern standards, but as the world embraces increasingly homogenous, blob-like crossover, coupe-cum-SUV-cum-goodness knows what design, the sharkish proportions of the GT-R are starting to look really cool. It will never be pretty but unlike so many others, its appearance provides a very precise guide to what to expect when you drive it.
The Nissan GT-R is not for everyone. Indeed there was a very long time when I thought it was not for me. But it's a huge amount of car for the money now and an unforgettable thing to own and drive. In an age where cars have grown more anonymous and dull, machines with such credentials seem more appealing than ever.
Read more
Rising fun: five of the greatest JDM performance cars
Six-mile Nissan Skyline GT-R R34 sells for a record £400,000
Nissan Z vs Toyota Supra | Jason Cammisa on the Icons