As car enthusiasts, we all know how frustrating but necessary it is to leave our classic cars in the garage and dream of Sunday morning drives or long-weekend roadtrips. Yet while there's no chance of planning a drive on Route 66, we can still collectively get our kicks with all manner of TV shows that celebrate car culture.
If you have access to the BBC's iPlayer, have signed up to Amazon Prime or Netflix, or are happy to tune in to YouTube, there's a wealth of TV shows that keep the wheels turning and pistons pumping.
How much is your car to insure? Find out in four easy steps.
Get a quote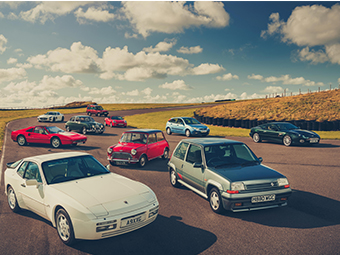 Of course, you could change the television channel to Dave and watch re-runs of Top Gear but, as good as they are, the shows are so old the cars have become classics. We recommend streaming these six shows instead.
Car Masters: Rust to Riches
Watch it on: Netflix
Car Masters Rust to Riches follows the fortunes of Gotham Garage in Temecula, California as they go about restoring, customising and selling or trading classic and quirky cars. And they have one goal in mind – a six-figure payout. The Gotham crew are an eclectic bunch – the A Team of car builders. Mark, the boss, is Hannibal, you've got Caveman as Murdoch, Constance is Face, master fabricator Tony is B.A., leaving dealmaker Shawn as Amy Allen, setting up the deals. The builds are mostly American muscle, but there's some wildly unexpected stuff too: Smart off-roader anyone? There are 16 half-hour episodes over two seasons to motor through.
Rust Valley Restorers
Watch it on: Netflix
In the shadow of the Canadian Rockies is Rust Valley, where Mike Hall has been hoarding muscle cars for decades. Over 100 cars are lined up in his field – all awaiting salvation. With the help of his son Connor and animal/mechanic Avery, Mike finally sets up his workshop and tries to make money from his decaying collection. It's another character-led car build show, but here the focus is on Mike's constant dilemmas; can he bear to part with his beloved cars, can he actually stay in business? Season one features eight 45-minute episodes with season two available from 8 May.
Mike Brewer's World of Cars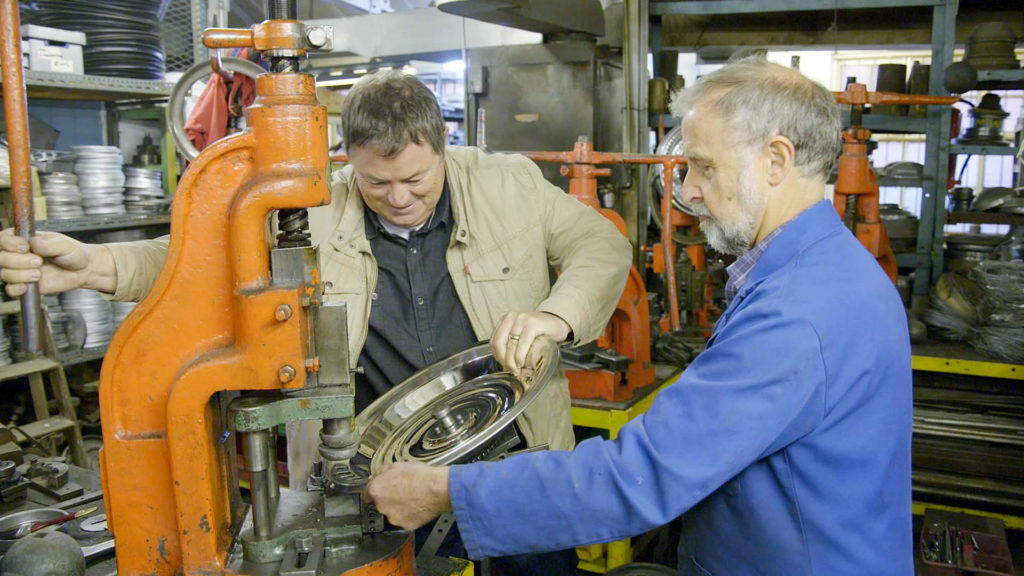 Watch it on: Motor Trend TV via Amazon Prime
Cockney wheeler-dealer Mike is making his first foray across the Atlantic with a new show on Motor Trend TV. In this nine-part series he takes a look at the engineering that keeps car culture on the move. In the USA he explores lowriders, off-roaders and electrified classics, while back at home he looks at how British Motor Heritage keeps the Mini motoring. If you enjoy Mike's relentless enthusiasm and like seeing CNC machines in action then this nine-part series could well be for you.
My Classic Car
Watch it on: Amazon Prime
With no less than 23 seasons going back to 1997 My Classic Car is one of the longest-running car shows in the world (apart from a little programme called Top Gear). Hosted by Dennis Gage and his incredible moustache and equally incredible car knowledge, the formula is tried and tested. Dennis meets a car collector, they talk through the cars in detail and then go for a drive. At just 15 minutes each the episodes are short enough to grab a quick classic car fix over a sandwich. Or you could go for a start to finish binge watch that might just last until the lockdown is over.
Jay Leno's Garage
Watch it on: YouTube
Talk show host Jay Leno owns one of the most enviable car collections on the planet. Whether it's modern classics like the McLaren F1 or a dawn-of-motoring Stanley Steamer, Jay personally owns a ridiculous number of vehicles. His YouTube channel has almost three million subscribers and hundreds of videos documenting his collection and visits from special guests. You can also read his musings on cars at Hagerty.com. During quarantine when he can't get out and drive Jay – in his trademark double-denim – guides us through the various restoration projects going in the garage, some of which have been in progress for a decade.
Steve McQueen: The Man and Le Mans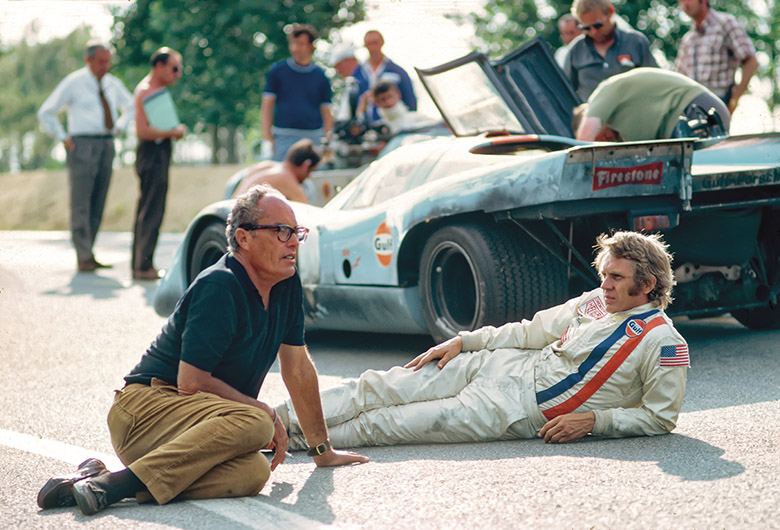 Watch it on: BBC iPlayer
This 2015 documentary recently re-appeared on BBC iPlayer but won't be on much longer, so watch it now. Best known for films such as Bullitt, you will not be disappointed in this sometimes decidedly unflattering look at McQueen's obsession with making what he wanted to be the world's best racing movie. The story was inconsequential to him (but not his Hollywood producers) and he went through writers and directors faster than gearchanges up the Mulsanne Straight. Drivers nearly died and his marriage definitely did, but the pioneering film techniques delivered some of the best racing footage ever captured.
Should classic cars be converted to electric power? Tom Ford, presenter of Hard Cell, joins the debate and drives a Baja Beetle EV