At the beginning of the year, the prospects for two of the most exciting winter events for cars looked bleak. Unseasonably warm weather forced the cancellation of GP Ice Race in Austria, then rumours circulated that Lake St Moritz – the venue for ICE St Moritz – was more liquid than ice. As skiers will know, altitude alone is not always a guarantee of perfect weather and a generous helping of luck often makes more difference than the predictions of any meteorologist.
As it turned out luck would be on the side of ICE St Moritz. The cold temperatures prevailed and nature's frozen playground was open for business over the last weekend in February. Arguably the most Instagram-friendly event on the planet, the weight of expectation surrounding each International Concours of Elegance (ICE) is enormous and the task of topping 2022's concours would have been unenviable.
How much is your car to insure? Find out in four easy steps.
Get a quote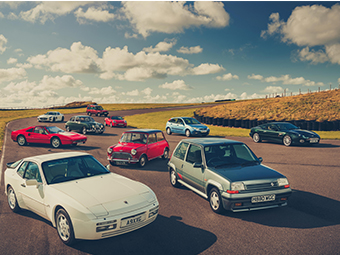 To make the challenge even greater, event founders Ronnie Kessel and Marco Makaus chose to expand from one to two days. With Friday now introduced as a static display and concours judging day, more of Saturday could be given over to the live, slipping and sliding on ice action that makes this event such a draw for concours vehicle owners and visitors alike.
Enjoying a spin on the ice were Le Mans winners Tom Kristensen (nine LM24 titles) and Emanuele Pirro (five). They'd been drafted back into an Audi Works driver role for the weekend, as part of the official 24 Hours of Le Mans centenary tour.
Kristensen let rip in the 1936-designed V16 Auto Union Type C, dispatched from the museum in Ingolstadt in its evocative quad-rear wheel hill climb specification. Even with six specially studded wheels on his wagon, the great Dane found grip in the 620bhp, 750kg Silver Arrow to be in short supply and sampled first-hand its infamous rear-engined pendulum dynamics in a series of spectacular spins.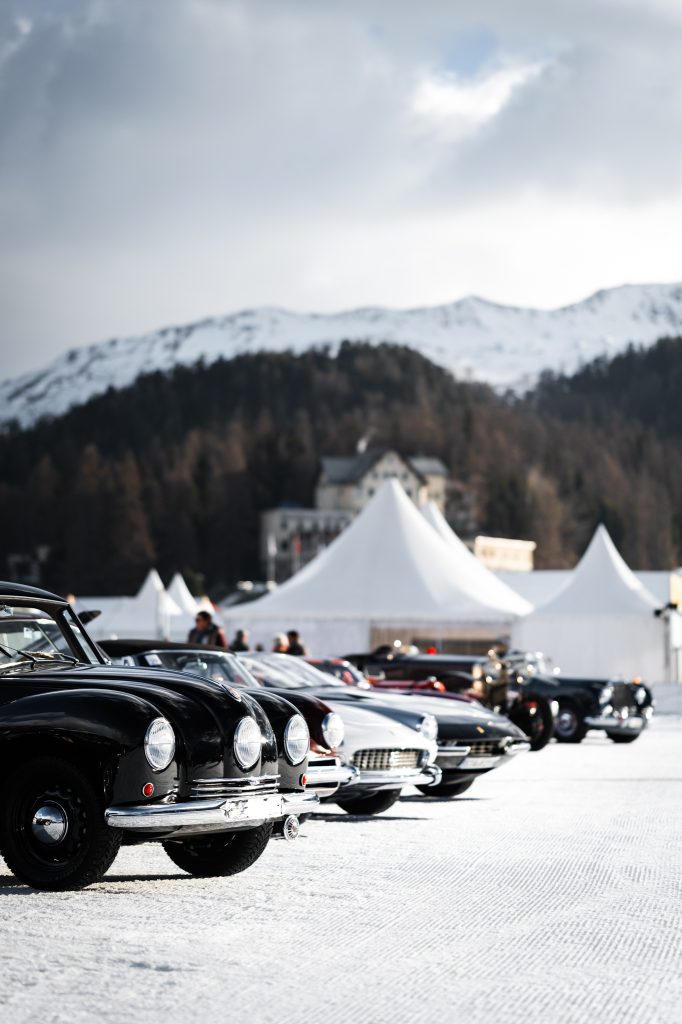 Watching Mr Le Mans learn to master this car over the course of the day and balance it on the throttle in ever more impressive drifts, while the unsilenced V16 filled the natural bowl of St Moritz with a mechanical melody was special indeed. Not to be outdone, Pirro requisitioned the ex-Willment Automobiles AC Cobra – '39 PH' – from current caretaker Gregor Fisken and in short order had completed a lap of the oval track on opposite lock.
With tickets sensibly priced at CHF25 – less than a gin and tonic in this part of the world – the weekend is estimated to have attracted 11,000 visitors. Admittedly, the crowds may have been boosted by a lack of snowfall on the surrounding ski slopes, but compensation came in the shape of 48 of the world's most rare, beautiful and historic cars in this highly unusual setting. Seeing them cast their familiar shadows on snow, with mountains in the backdrop and with an endless blue sky providing picture-perfect lighting, was like seeing these cars for the first time.
No greater setting then for a car most will have never seen before, the Lincoln Indianapolis Exclusive Study by Boano. Making a return to the European show scene for the first time since 1955, the frankly fabulous creation is one of many attempts that have been made over the years to combine reliable and relatively inexpensive American underpinnings with couture from Europe's finest carrozzerias. In this case Ford was exploring the how its Lincoln brand could be further gentrified, to give the marque an A-list worthy car to rival the Dual Ghia and Facel Vega.
Italian Coachbuilder Boano was selected to clothe the Lincoln chassis and running gear, and in 1955 unveiled the car at the 37th Salone dell'Automobile in nearby Turin. It worked; the public were in awe, the press put it on front covers and the boss, Henry Ford II, was reportedly so happy that he requested it be dispatched to him after the show. His son, however, was less excited by the Indianapolis' commercial prospects, and the daring trans-Atlantic luxury car was judged to be economically unfeasible. The Lincoln remained a one-off and was kept in the US for six decades, after which it joined the Pearl Collection in Switzerland.
With its chromed mock-exhausts stacked in the front wings, jet-age curved glass and rich coral-orange Boano body, it was difficult to look at anything else.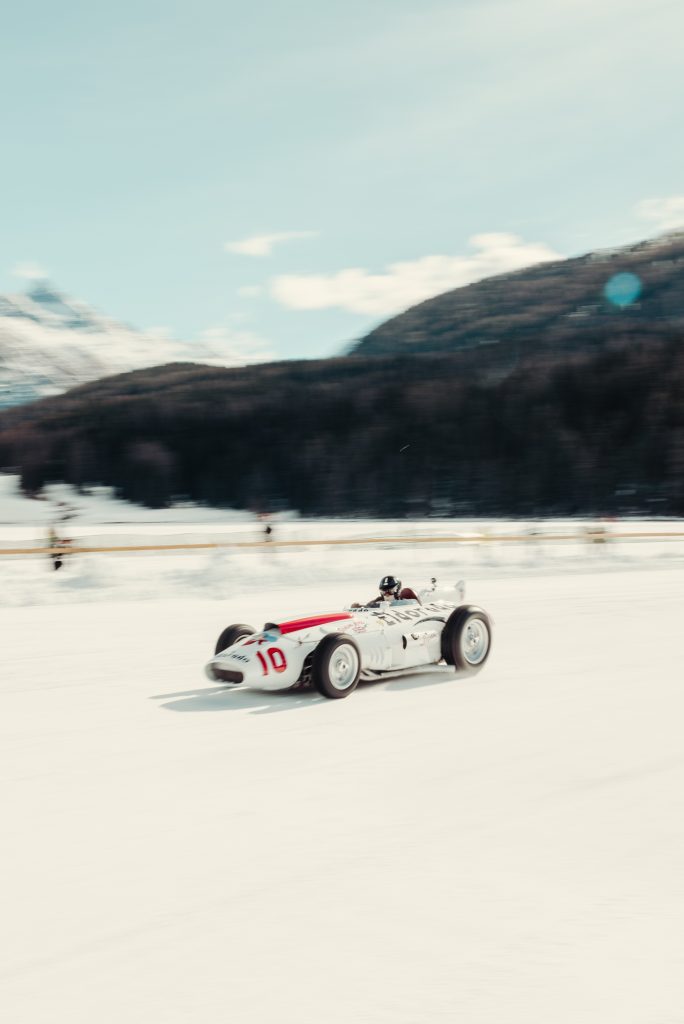 The Open Wheels class proved a triumph for a car which was unlucky to have been an underachiever during its contemporary career, yet is one of Maserati's most well known and admired. Built for the 1958 Race of Two Worlds (Indy 500 meets Monza), the 420M/58 'Eldorado' (or the Monzanapolis car) was Stirling Moss' mount for this one-off race and was constructed around a modified 250F grand prix chassis and fearsome 450S sports car V8 engine.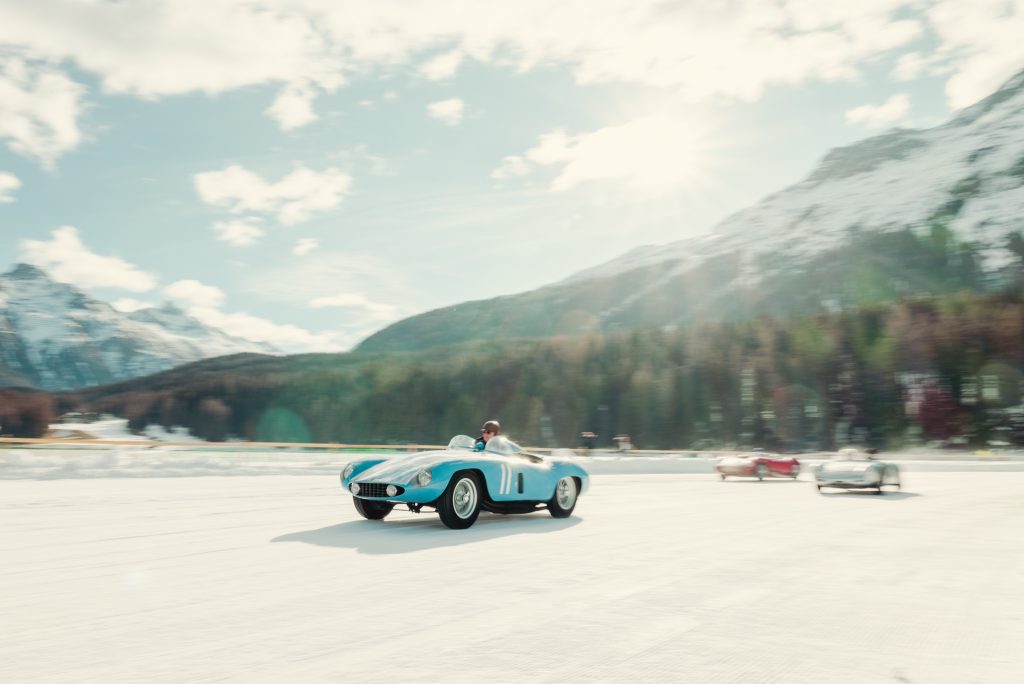 For the Barchettas on the Lake category, it was fitting that a 1950's Ferrari should have taken the honours. And what a Ferrari. Commended as an exercise in preservation over restoration, the 1955 500 Mondial Series II is in disarmingly original condition; as though it has been retired from a productive, yet careful racing career only yesterday. Having avoided anything but essential maintenance and mechanical rebuilding, and running Ferrari's often under-sung four-cylinder engine, it served to remind onlookers that less can so often be more.
"One of the most beautiful racing car designs ever," was the statement from the judges of the Le Mans Centenary class winner and who could disagree with their choice of Lucybelle II? Known for being the Ferrari 250 Testa Rossa that took first owner Ed Hugus and his co-driver Ernie Erickson to 4th in class and 7th overall at the 1958 Le Mans 24 Hours, Lucybelle II (named after a companion who was not Hugus's wife…) wears one of racing's most recognisable liveries. A car and livery so important to Ferrari's narrative, that the factory chose its no.22 white-with-blue-stripes scheme as one of the limited edition 70th anniversary paint finishes in 2018. Shown only at a handful events in recent years, it was a welcome surprise to see held in perfect slides around the track.
A special prize in the Le Mans category was awarded to the 1924 Bentley 3-Litre Le Mans Team Car, belonging to a British enthusiast who was disappointed to have had to miss the event himself at the last minute. He was ably represented by William Medcalfe, the Bentley specialist, who, in keeping with tradition in the category's specially organised Le Mans start 'race', was able to erect the 98-year old Bentley's full weather equipment and leave the grid at similar speed to others in much younger machinery.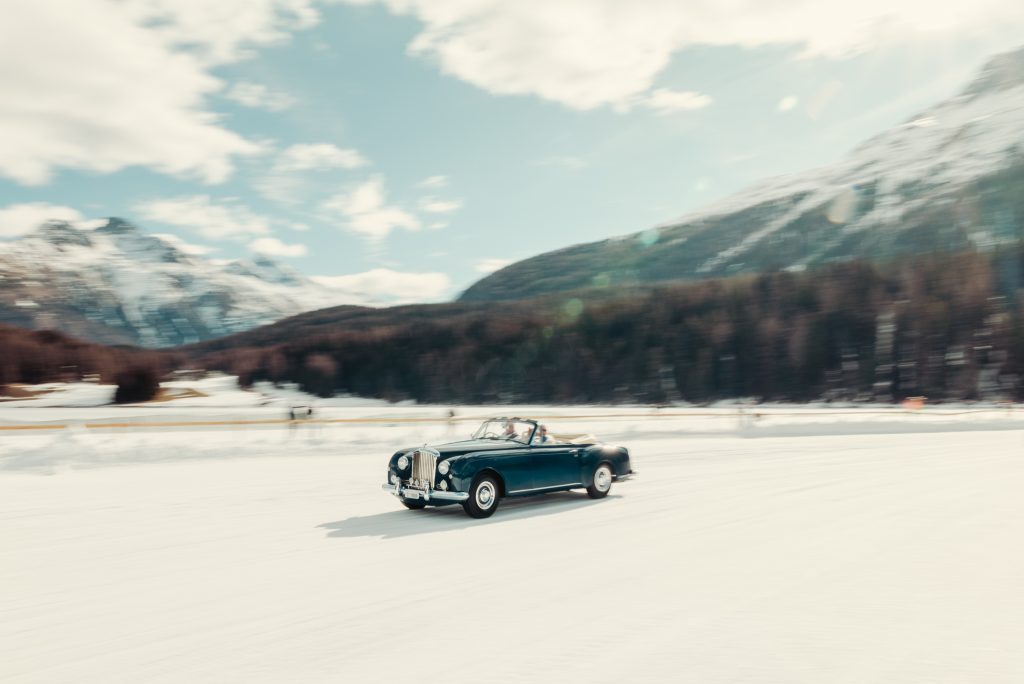 For the Queens on Wheels class it was yet another win for a car from the 1950s, with the elegant '58 Bentley S1 Drophead Coupé securing the silverware. Among the most sought-after open top post-war Bentleys built, the S1 DHC looked at home in stately St Moritz, handling the snow without fuss and was almost certainly the car everyone would have chosen for the long drive home.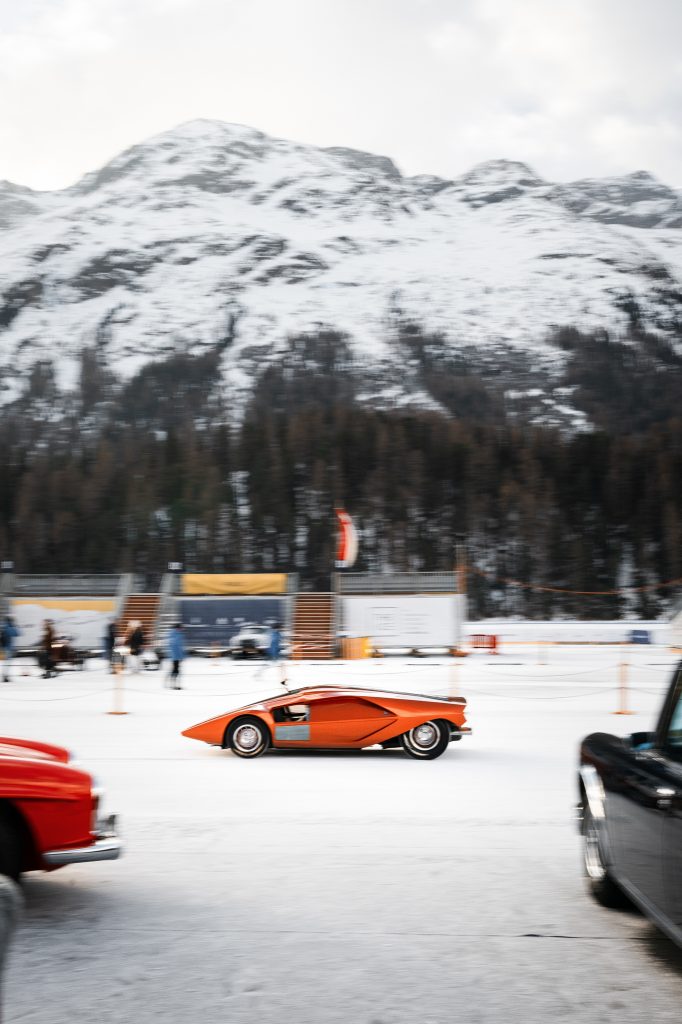 The final award, for Concepts and One-offs, went the way of the outrageous 1970 Lancia Stratos HF Zero. Designed by Gandini for Bertone, it may have been engineered as a running show car but the HF Zero was never intended for production. It was, as Philip Sarofim the owner said, "a car built by those who dared to dream". Fortunately, its current owner refuses to consign this car to the imagination and has no outward concerns about driving it on ice, whether in its home state of California or even on the roads around St Moritz.
And so, at the Saturday night gala dinner at Badrutt's Palace, the judge's decision declared a Best of Show win for the Lancia Stratos HF Zero. A popular car and owner to have taken the top spot, in what was yet again a stand-out year for the ICE St Moritz. How will they top it next year? You'll have to head out and see.
Read more
1972 birthed a new angle for Italian sports cars
Defining perfection at a concours calls for cool, calm – and a clipboard
Opinion: Who would be a concours judge?