It's not original to complain about the lack of colour in today's automotive fleet, but there's a strange irony in that as the latest shapes get ever more complex and aggressive, the shades they're painted in become ever more meek and forgettable.
Not so the fields outside Grimsthorpe Castle while the Festival of the Unexceptional was in full swing. In the concours there was a distinct reddish-maroon theme this year, not least applied to 2023's winner, but out on the lawns, one colour in all its hues stood out among the rest: yellow.
How much is your car to insure? Find out in four easy steps.
Get a quote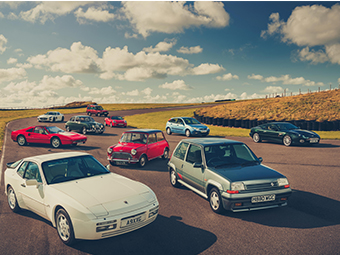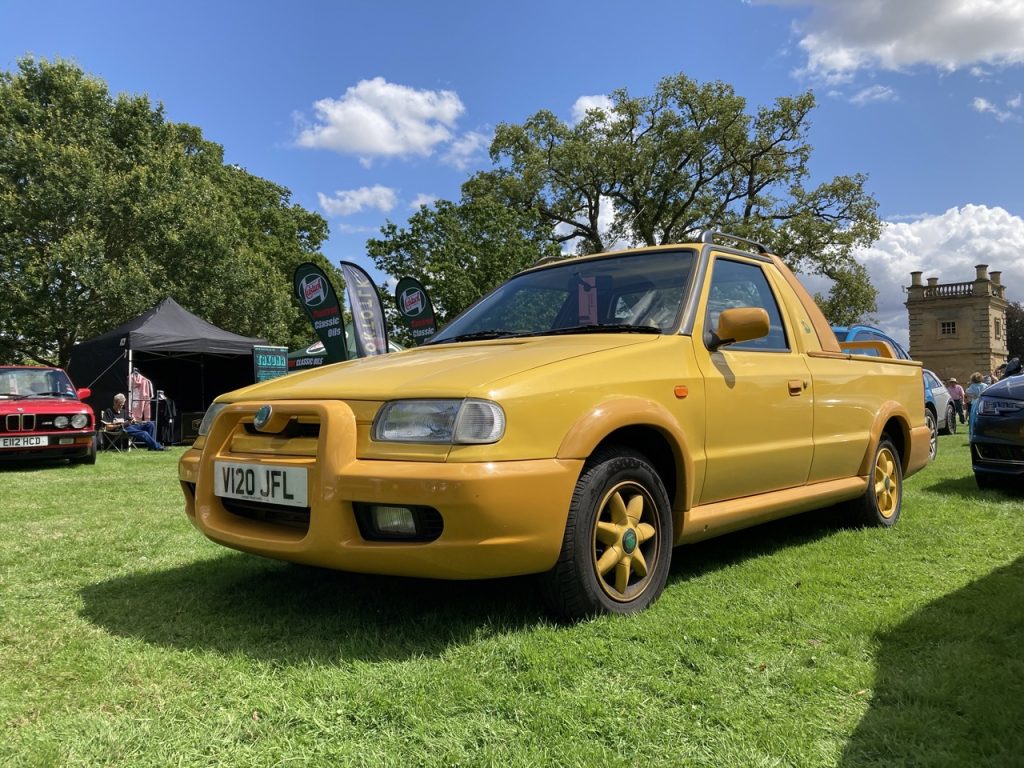 It was the Skoda Felicia Fun that grabbed us first, resplendent in more than one shade (from factory, mind), with vivid bodywork and a slight orange tinge to the chunky plastic bumpers, arches and roof hoop. The Fun was Skoda letting its hair down years before we got our hands on the first Octavia vRS. The yellow theme extended inside, too, to the steering wheel leather and – we're not making this up – the crown on the frog motif you'll find all over the car.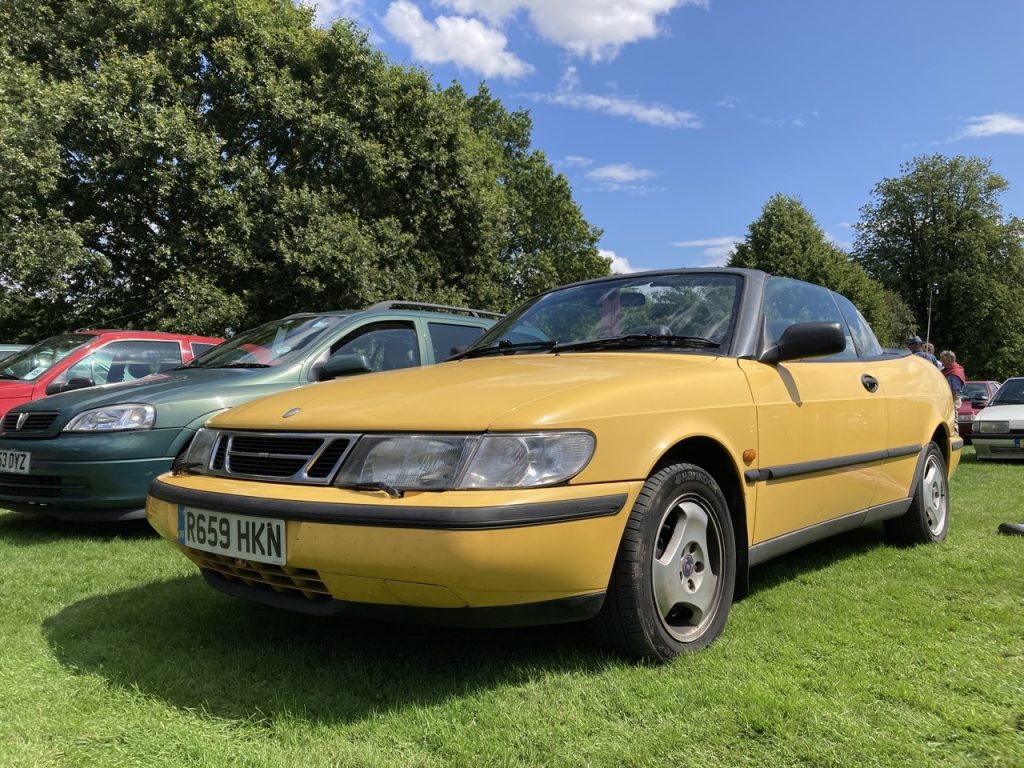 Belgium, Brazil, Cuba, Malaysia, and Sweden all feature yellow as their predominant colour in racing. Cars from the first four countries were notable by their absence (in yellow at least; Malaysia had plenty of Proton representatives at the show in all manner of other colors), but we did spy a yellow Saab 900 convertible, naturally wearing three-spoke alloy wheels. Our apologies to anyone with other popular drop-top 900 colours like silver and maroon, but yellow is definitely our pick here.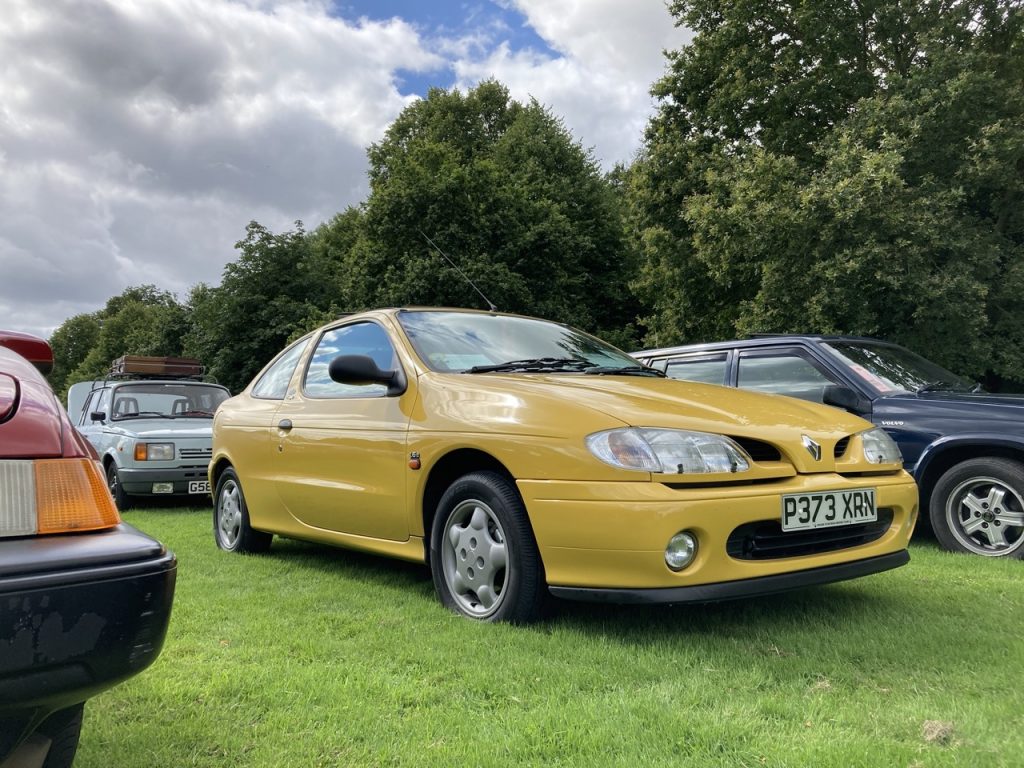 Yellow isn't France's national racing colour, but it hass served as Renault's corporate racing colour for a fair while now. Cast your mind back to the 1970s and 1980s and you'll recall the likes of René Arnoux, Patrick Tambay, and Alain Prost piloting yellow-hued Grand Prix cars, while in the 1990s, the Laguna BTCC cars (until 1998's Nescafé sponsorship) and Mégane Maxi rally cars both had yellow and blue liveries. This 1.6-litre 'Sunflower Yellow' Mégane Coupé, in exceedingly rare pre-facelift form and as a Fiji special edition, was one of the stand-outs on the lawn (though not nearly as wide as those rally cars).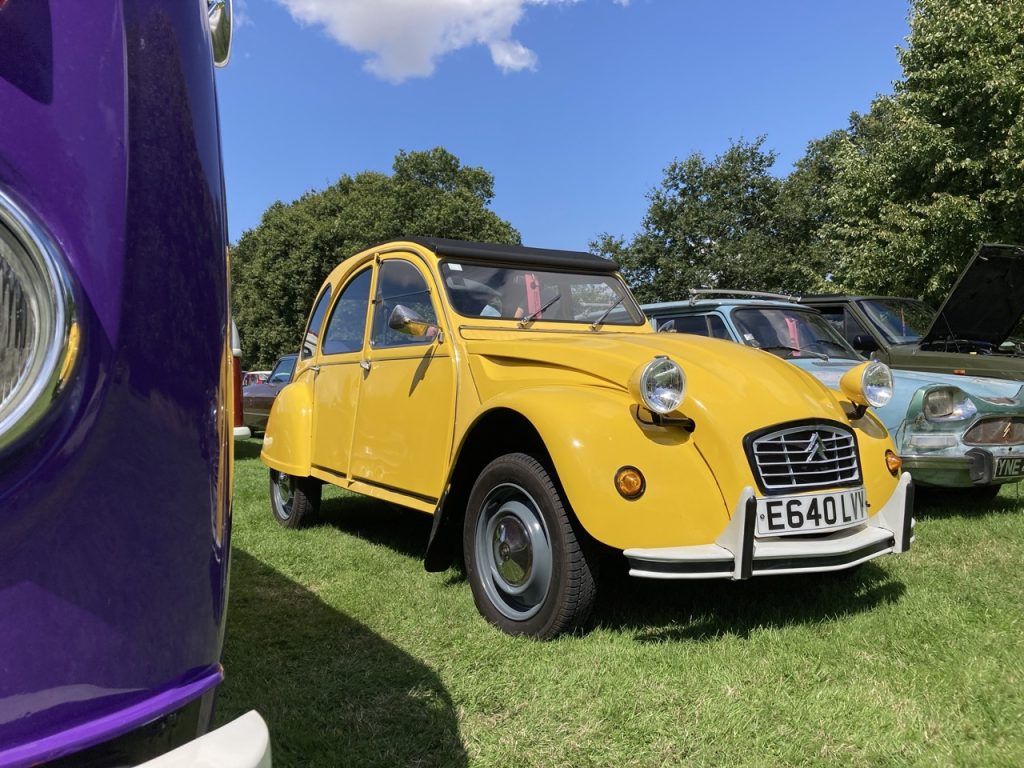 The Peugeot 306 Cabrio is another French offering that looks fantastic in yellow; it stands out a mile on a Citroën 2CV, too, proving that even austere cars can wear bright colours with pride. Parked not far away was an example of one of the 2CV's descendents, the Saxo. This hue, as far as we can work out, is called 'Mango', while the car is a 1.1 five-door in Forte trim – far from a VTR or VTS, but in this colour, do you really care?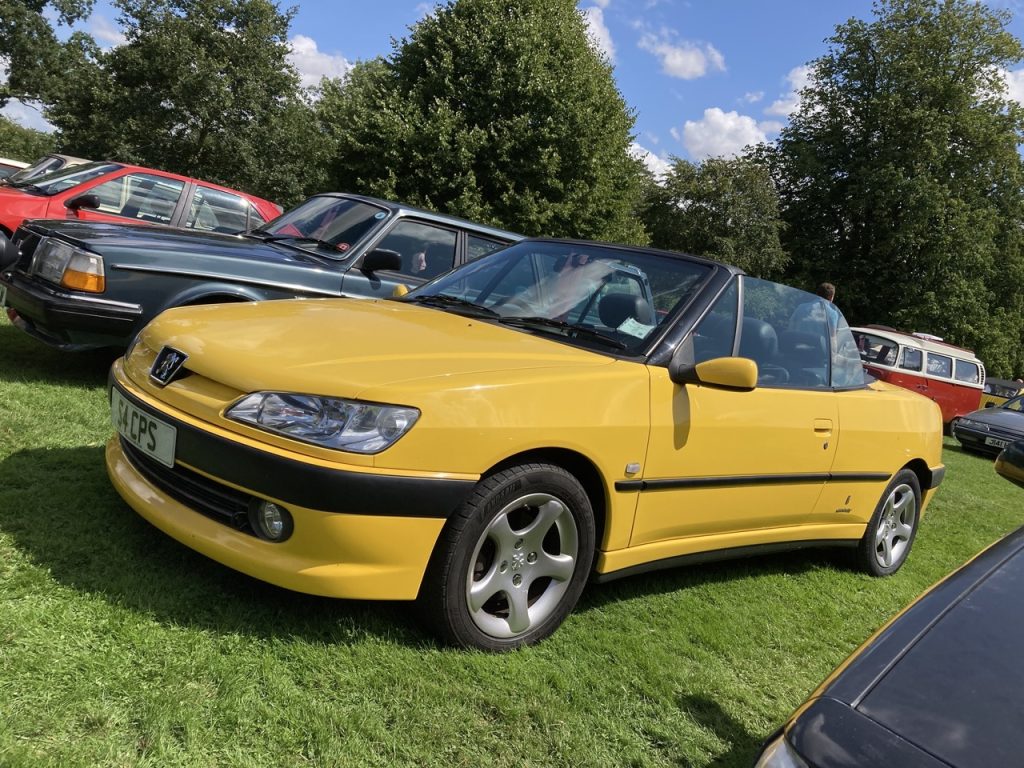 Small cars undoubtedly suit yellow, just as much as supercars do. Few come smaller than the Austin Mini we spotted, while you could call the K11-generation Nissan Micra (this one in post-facelift form and Inspiration trim) the Mini's spiritual successor, with a similarly friendly, bubbly form.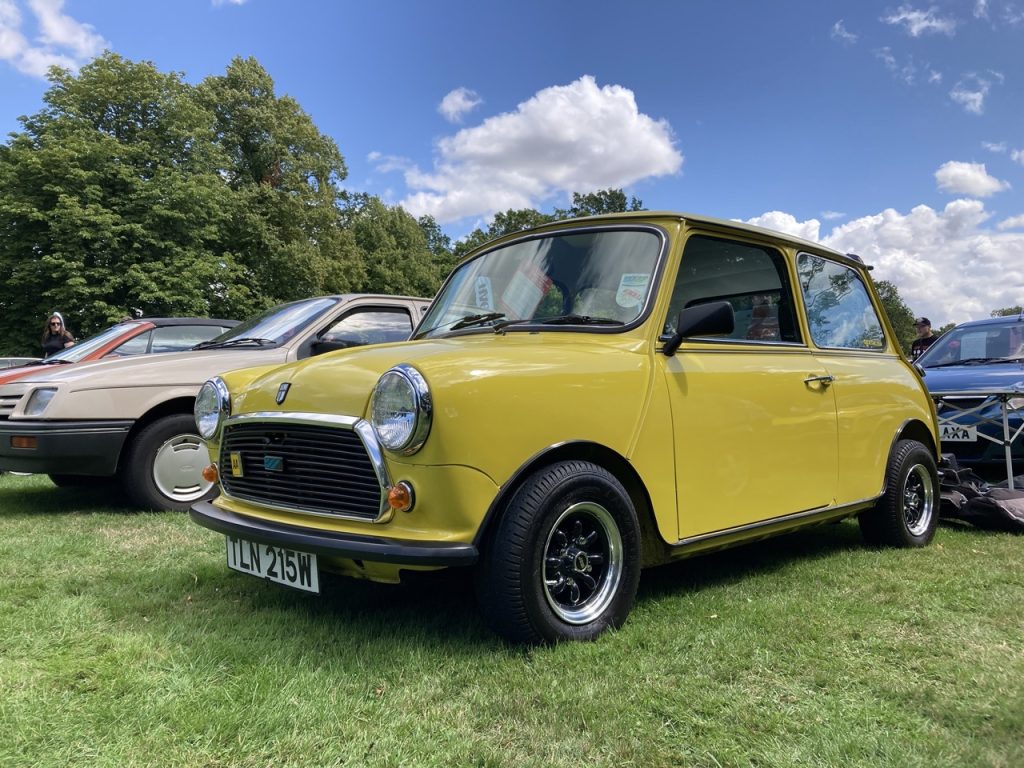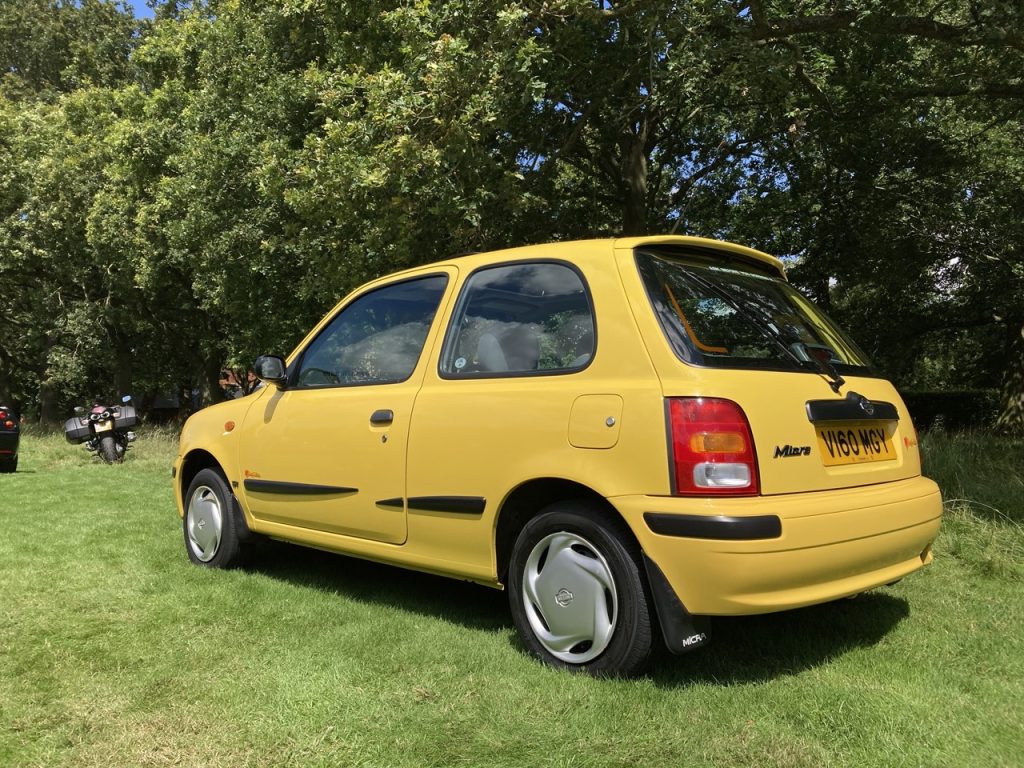 Though if we're talking bubbles, then the rare early-1990s Mazda 121 (called the Autozam Revue in Japan) takes the prize here; all UK variants of the truncated saloon featured an automatic gearbox, while a roll-back fabric panel embedded in its gleefully tall roof was optional. It didn't exactly turn the 72-horsepower 121 into an MX-5, but if one thing makes a car even more summery than bright yellow paint, it's being able to open up a big gap above your head.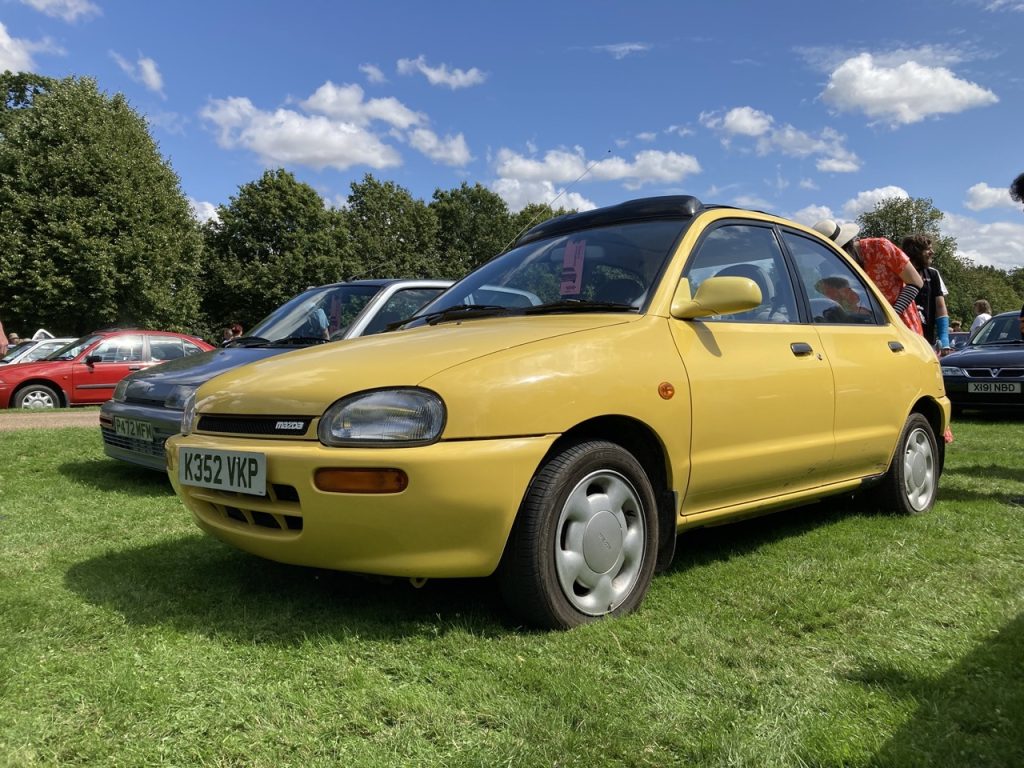 A Triumph Spitfire 1500 at the show offered similar roof-down abilities, but for those who prefer the security and slightly less wobbly feeling of a tin-top, three two-door yellow classics at FOTU would have caught your attention: a vibrant 50-year-old, 1.1-litre DAF 66 'Super Luxe' stickered up for some light motorsport; a 45-year-old Opel Kadett in ocre; and a 42-year-old Escort RS2000 with the distinctive shovel-nose front and a black vinyl roof.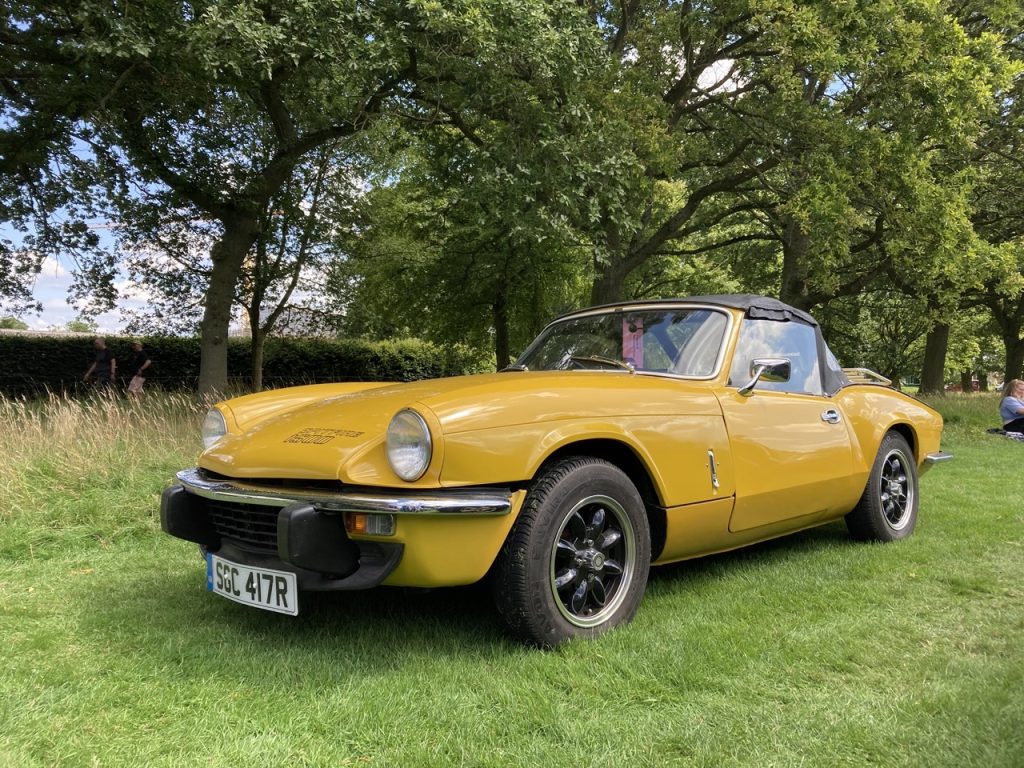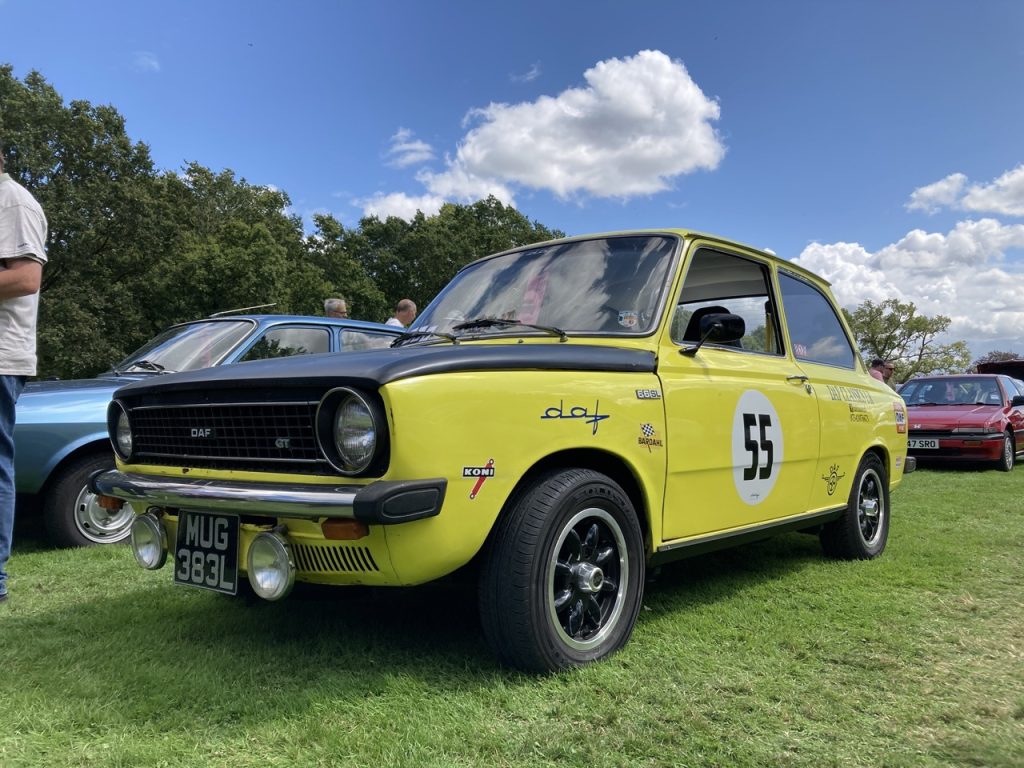 Talking of Fords, we were very taken indeed with the Mk3 'coke-bottle' Cortina estate, its modest 1.6-litre Pinto 'motah' more than made up for by what we identify as Ford's Daytona Yellow hue (feel free to correct us, Ford fans). On steel wheels fitted with hubcaps, it's absolutely perfect for the Festival.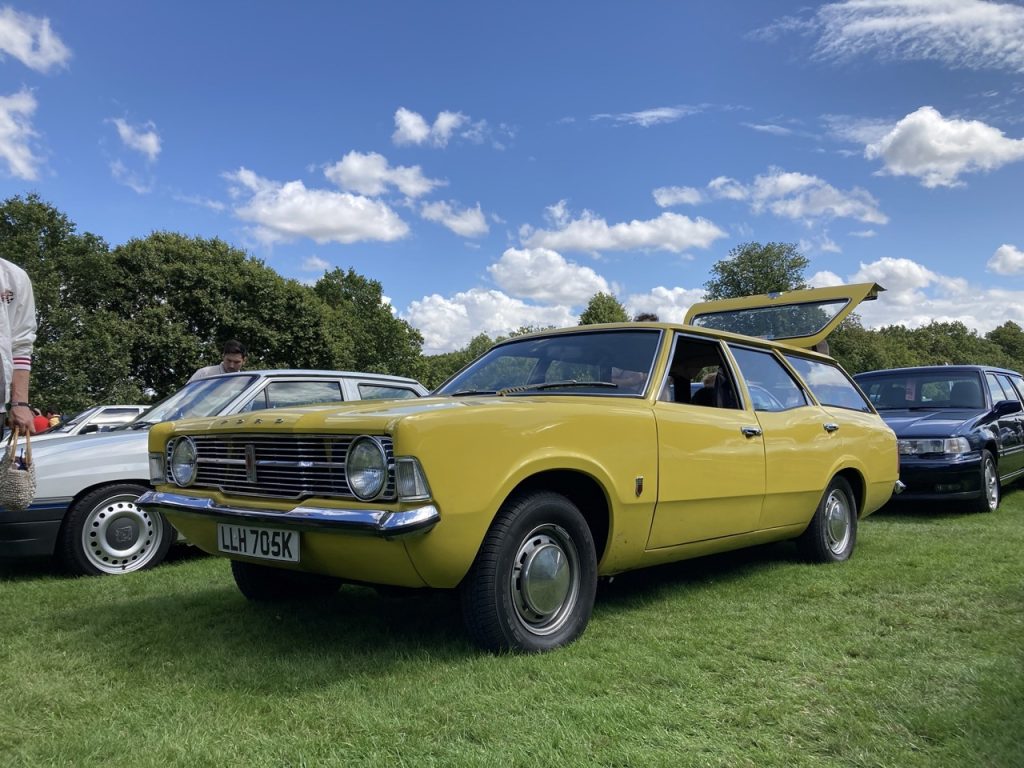 And then there was Ford's spate of Millennium Edition cars launched in the late 1990s. Ka, Puma, and Focus all had bright yellow specials to celebrate the turn of the 21st century, the cars also gaining leather trim. There were two Focus Millenniums at FOTU, one arriving as part of a convoy of five or six other Foci, the other sitting just a few cars down from the mango Saxo. The Mk1 Focus was a joy to drive and pretty good to look at too, and really pops in yellow.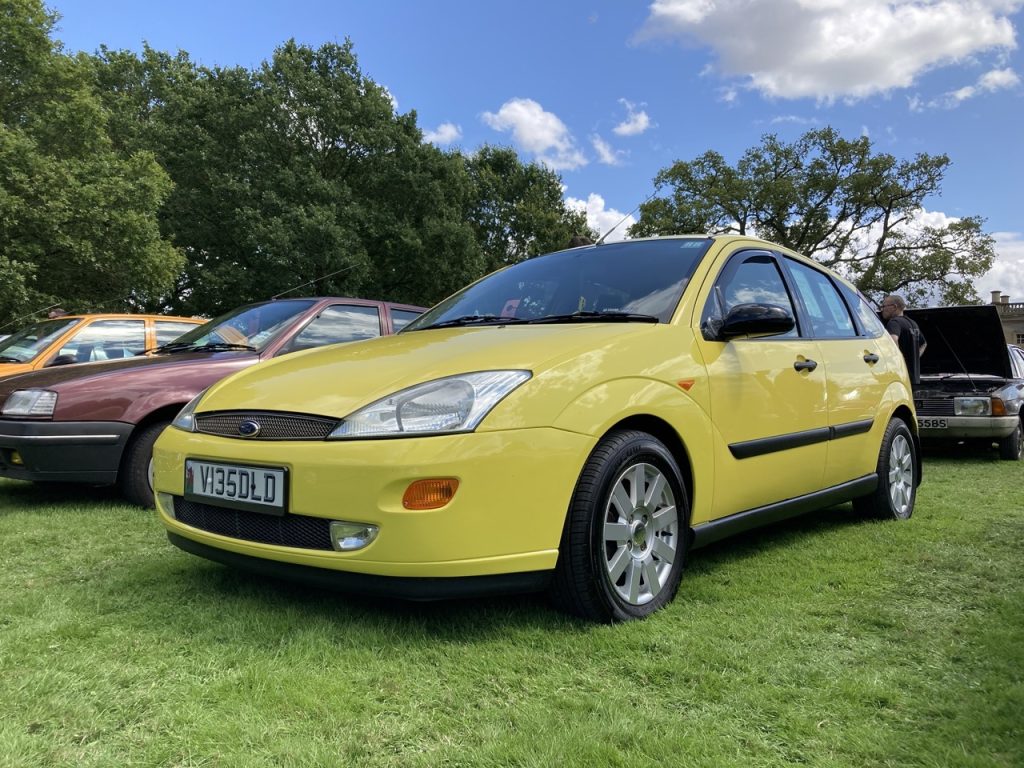 And rounding out our lemony look at the brightest cars at this year's Festival of the Unexceptional, there was a 1985 'B2' Audi 80 two-door. The colour is, we suspect, more closely aligned with beige than yellow, but there's enough orange in the hue that we're willing to let it slide – it's clearly a few steps removed from the more faded look of the popular British Leyland beiges. Bonus points are awarded for this one clearly being well-travelled – spot those beam deflectors, and the left-hand drive layout.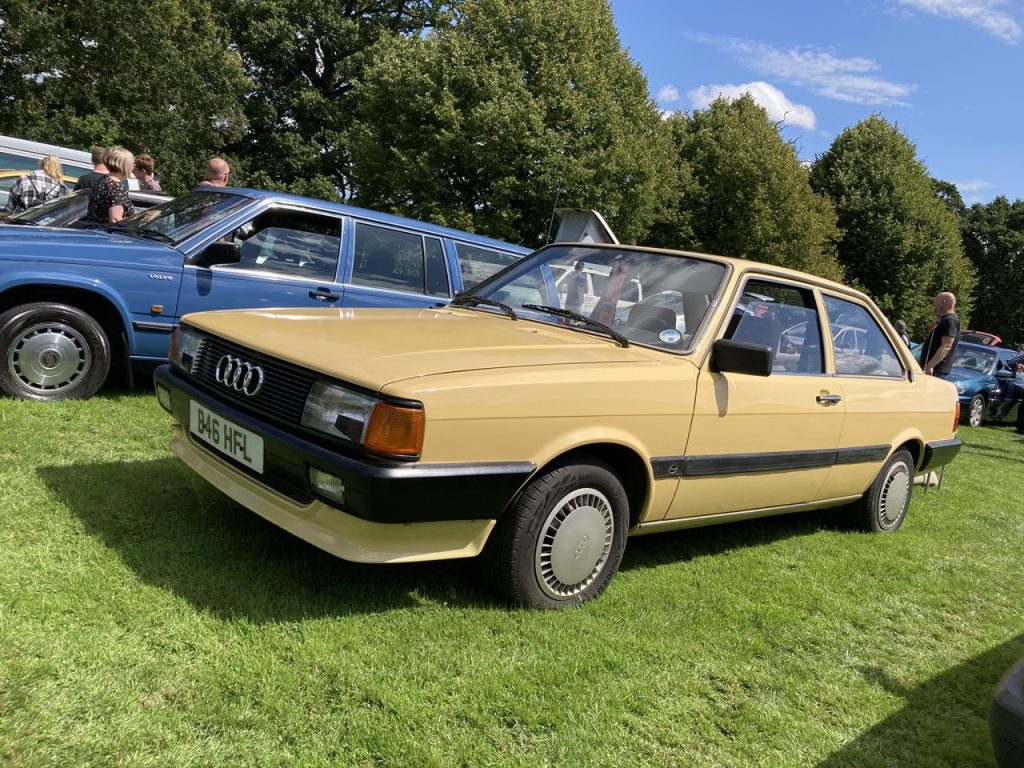 If you feel like joining in with the yellow theme next year, heading to eBay and narrowing down by colour is always a fun way of singling out more unusual models. Further, if you're ever in the market for a new car and yellow paintwork is on the options list, do us all a favour and tick that box…