Porsche's 75th birthday gift is the potential successor to the 918 Spyder. Called Mission X, the all-electric hypercar is currently a concept, "with production to be decided in due time."
The German sports car maker conceived the future flagship to be the fastest road-legal vehicle around the Nürburgring Nordschleife, regaining its EV crown from the upstarts at Tesla, while also besting the six minutes 57 seconds time set by the 918 Spyder in 2013. To achieve this the Mission X will be as light as it is powerful, matching the notorious Koenigsegg One:1 with a power-to-weight ratio of one horsepower for every kilogram of mass. It will surpass the 911 GT3 RS in generating downforce, and exceed the Taycan Turbo S for charging speed as well, thanks to a new 900-volt system.
How much is your car to insure? Find out in four easy steps.
Get a quote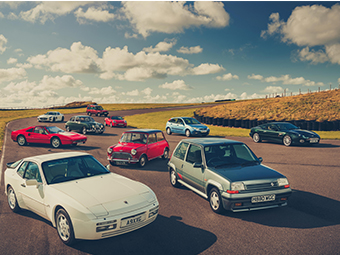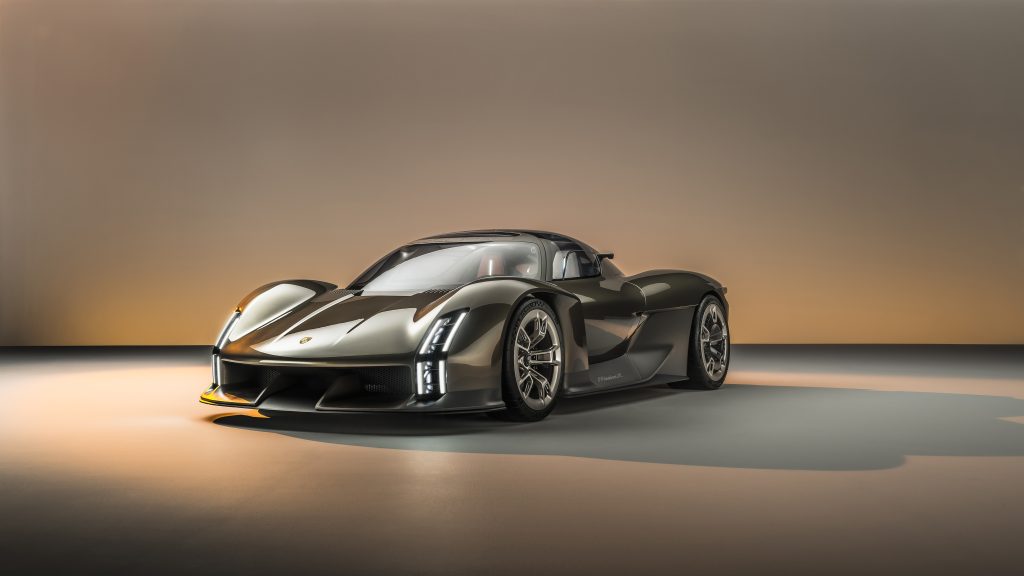 For ideal weight distribution the batteries are positioned behind the seats in an "e-core layout" that will make its production debut on the electric Boxster and Cayman. The Mission X is significantly larger, however, measuring 177 inches in length and 78.7 inches in width, which matches the dimensions of the Carrera GT and 918 Spyder. Staggered 20-inch wheels at the front and 21-inch rims at the rear provide grip and aid aerodynamics.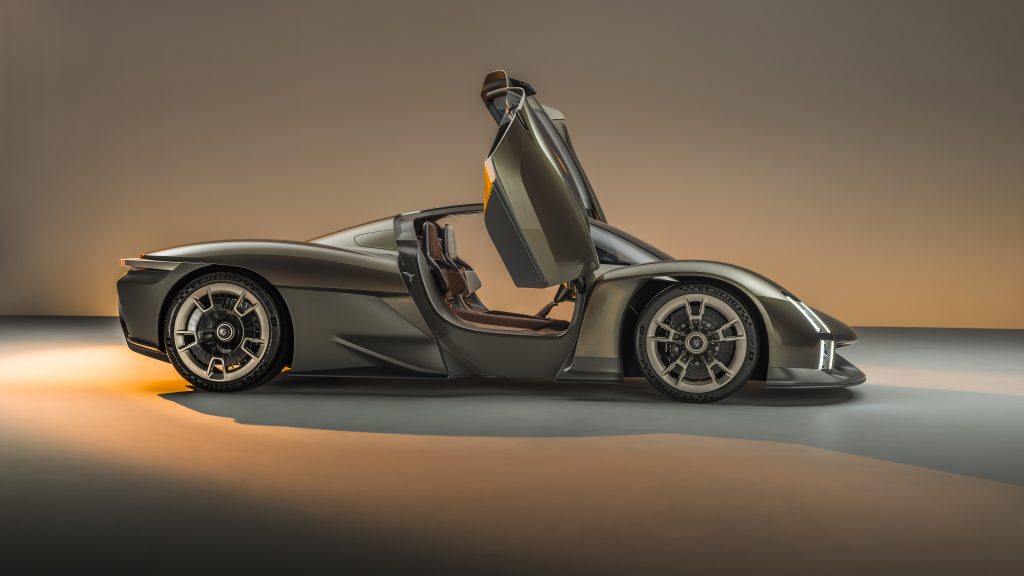 The Mission X would be the first production Porsche to feature butterfly doors, enhancing dramatic, if slightly derivative styling. The glass dome and rear are reminiscent of the Ferrari Daytona SP3, while Porsche says the headlights were inspired by its 906 and 908 race cars. Given its pace potential the Rocket Metallic paintwork is certainly appropriate.
The interior is best described as Le Mans-meets-luxury, with racy features such as the open-top steering wheel and dashboard stopwatch mount paired with two-tone leather trim for the carbon fiber seats.
"The Porsche Mission X is a technology beacon for the sports car of the future," says Oliver Blume, Chairman of the Executive Board of Porsche AG. "It picks up the torch of iconic sports cars of decades past: like the 959, the Carrera GT and the 918 Spyder before it, the Mission X provides critical impetus for the evolutionary development of future vehicle concepts."