Canadian adventurer Aloha Wanderwell was the first woman to drive around the world. Setting off in 1922, at the age of 16, she traversed six continents and clocked 380,000 miles in a Ford Model T. Her pioneering journey necessitated half a decade of derring-do, and she became known in newspapers as 'the Amelia Earhart of the open road.' As one of history's most admired female adventurers, the significance of her achievement – and her influence – has endured.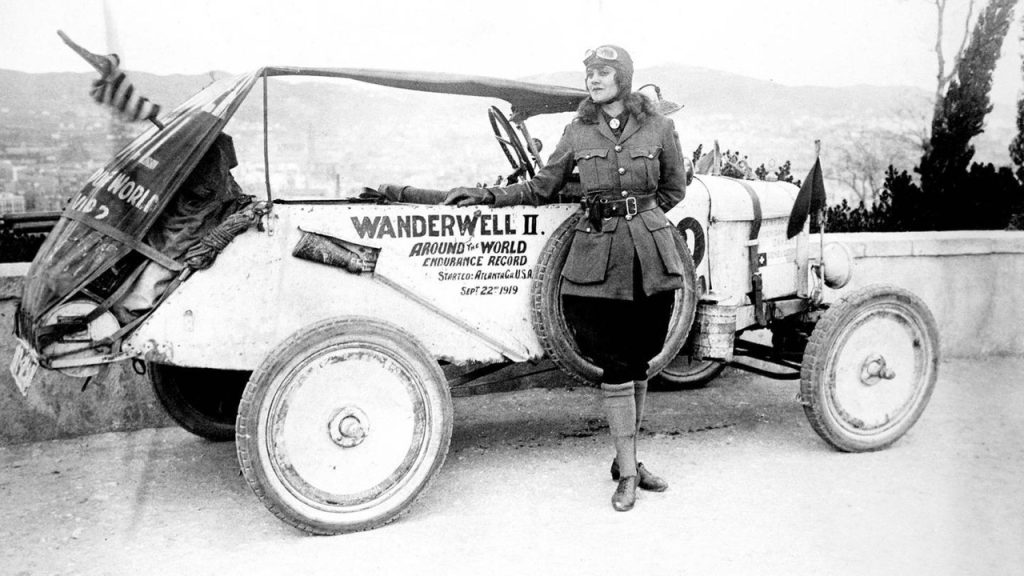 "This entire expedition is inspired by Aloha," explorer Lexie Alford said before she set off on her own record-breaking overland endeavour earlier this month from Nice, on the French Riviera. "My goal is to be the first person to circumnavigate the world in an electric vehicle."
How much is your car to insure? Find out in four easy steps.
Get a quote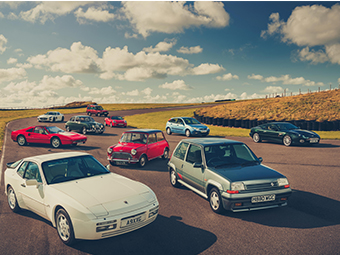 Not quite a recreation of Aloha's five-year feat, if the young American hopes to establish her own, new record, Lexie has fewer than 100 days at the wheel of Ford's battery-powered Explorer to tick off at least five continents, pass through two antipodean points, and drive a minimum of 18,000 miles. To save time, the fly-by campaign will be a relay, with a number of pre-production prototypes available for her to use in different parts of the world. Each one has had approximately 500 miles of running in.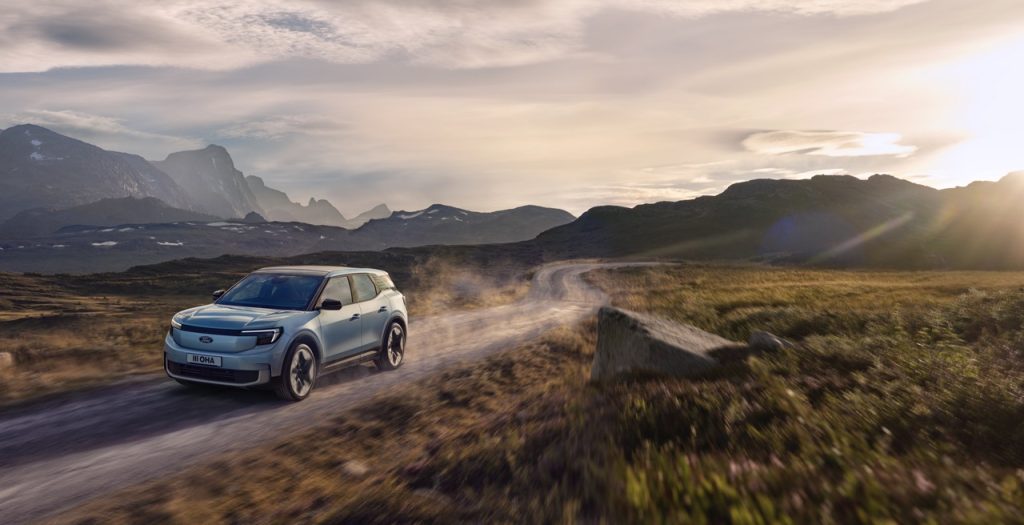 "Travelling in this way and for this amount of time is untested," said Alford, whose expedition team includes a medic and a Ford mechanic. She must, it should be noted, do all of the driving herself. "I'm passionate about pushing my limits and with this project Ford is pushing its limits to see how far you can take an electric car using the current charging infrastructure. I'm curious to see how that connectivity differs from country to country."
Alford is certainly no stranger to the countries she'll be visiting. The 25-year-old entered the record books four years ago when she became the youngest person ever to visit all 196 countries on earth. She is well poised then to revisit so many of them on this latest adventure.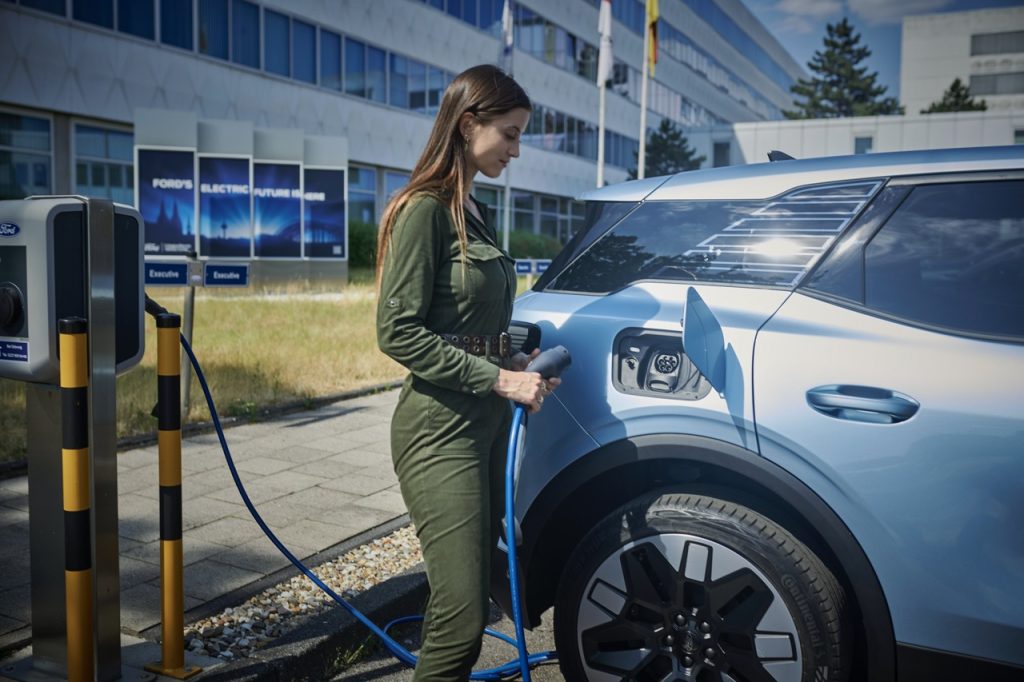 On a full charge, it's expected the all-wheel drive SUV will travel just over 300 miles, but temperature, terrain, and driving style will impact this trajectory. Reconnaissance trips have been made to establish the whereabouts of public charging points – Ford's BlueOval network, which is supported by a smartphone app, comprises over 500,000 chargers in Europe – but going off-grid, far from Europe, gives a whole new meaning to range anxiety. To Alford, it's a welcome part of the challenge. "One of the benefits of travelling by car is that you end up in more remote places."
As standard, the Explorer is fitted with the most common fast charging connector – a seven-pinned plug known as a CCS2, or Combined Charging System 2. In theory, it will be able to get an energy boost almost anywhere without the use of an adaptor. Where public charging isn't available, a universal cord allows it to be trickle-charged via a domestic household socket, but to get it from 0 to 100 percent could take up to 48 hours. Precious time when you've only got 2400 hours to spare.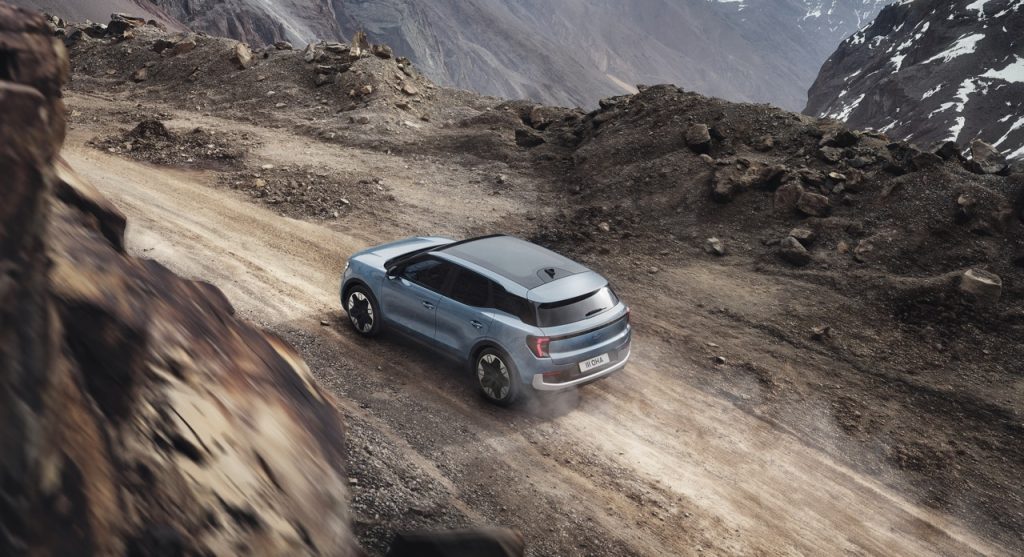 "The most potentially challenging place is the African continent," said Alford. "From my previous experiences I know there are a lot of sections, especially in rural areas, where electricity can be sparse, so I think things might get complicated." The back-up plan, (or last resort), is to use a portable power station of solar panels that can generate around 30km worth of energy per day. By comparison, on a fast charger, the Explorer's battery can be rejuvenated to 80 percent within 25 minutes. "Oh boy, we'll cross that bridge when we come to it," said Alford. "It's going to be a wild ride."
Slightly less wild, however, as when Aloha Wanderwell ran out of go-juice in India and drafted in a herd of oxen to heave the Model T across mud flats and through rivers. In China, it was compassionate locals who flexed their muscle to save her from being stranded when civil war caused a fuel shortage. "There will be stressful moments," Alford said, "but we're all coming together for a common purpose; it's going to be a great team-building exercise." An exercise that won't, one can assume, involve her security guard or software specialist giving her a push if the Explorer is stopped in its tracks by a flat battery.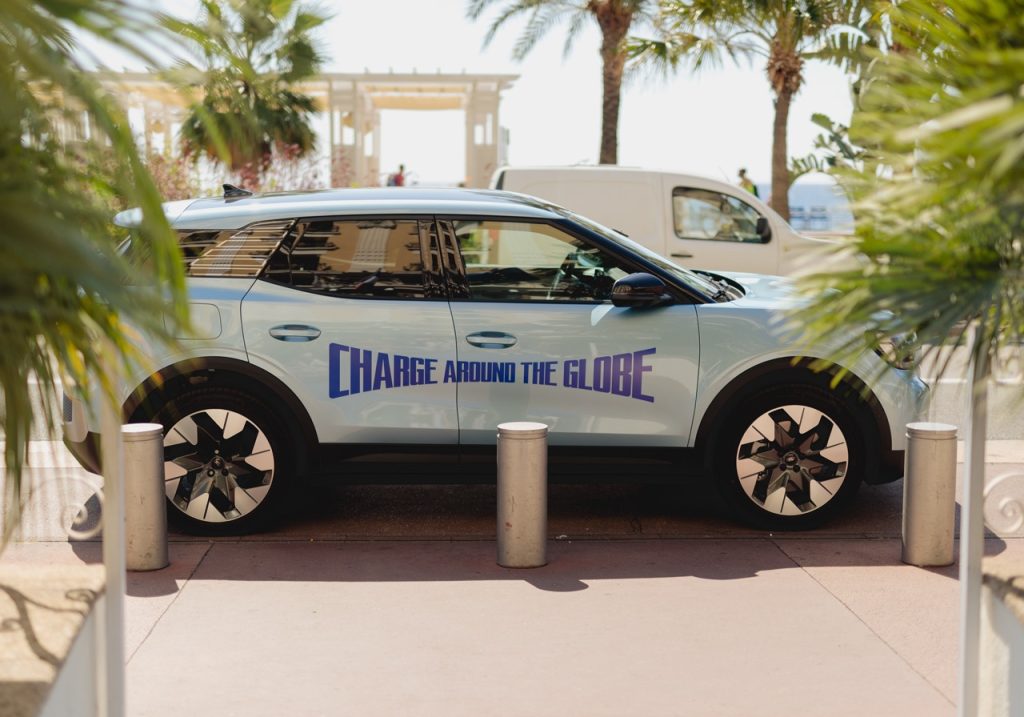 With fewer mechanical parts in its electric motor than a combustion engine, by design, there are fewer things that can go wrong with an EV powertrain. "The parts of an EV that suffer from wear and tear more than anything else are the tyres and dampers, because of the vehicle's weight," says Stefan Tinnemann, a senior manager for Ford Model e who has a technical background in product development. "The roads might be very bumpy in some areas so it's something to keep an eye on, but I think it will handle it. After all, electric vehicles can easily climb mountains." Unlike its petrol and diesel counterparts – which rely on healthy oxygen levels in the air to feed the combustion process – the electric Explorer's performance at altitude isn't going to be an issue.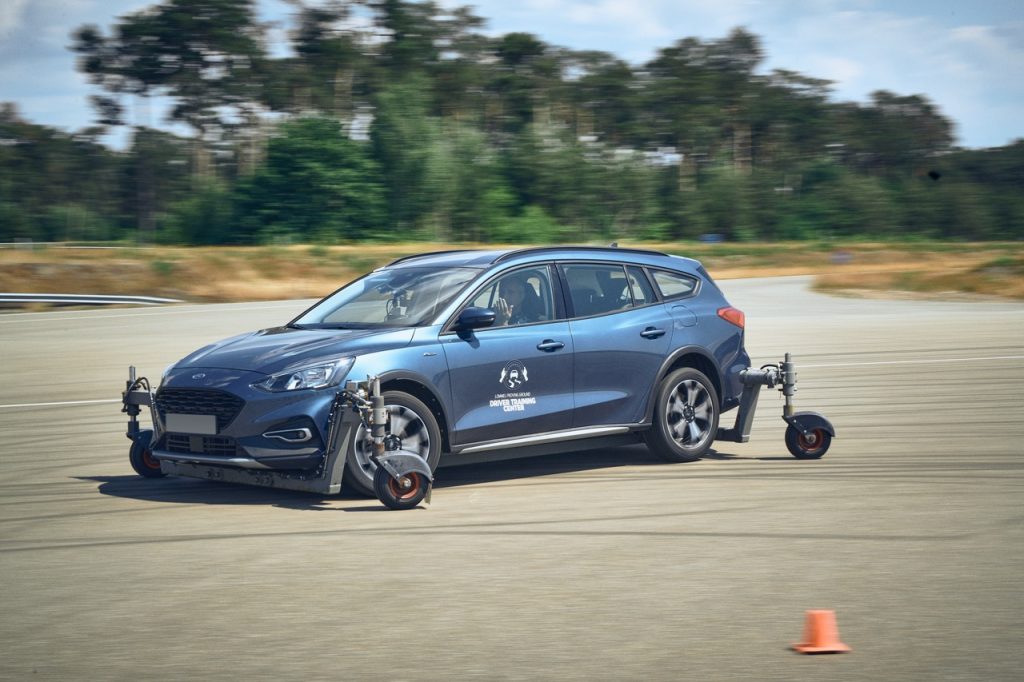 Given the skills required to deal with the bad weather, restricted vision, and poor road surfaces she will be facing, California-born Alford (who learnt to drive in her dad's Ford F-350 long-bed pickup truck), completed her advanced driver training certification in preparation for the trip. "I've had some good hands-on time with it [the Explorer] but I'm sure it's going to feel like part of me by the time we're done."
Travelling from east to west, Alford must end her journey where she started: in Nice, the same city Aloha made her departure from 101 years ago. Lexie Alford will have the benefit of a built-in trip planner and cloud connected sat-nav to make sure she stays on the right route. Aloha Wanderwell relied on instinct and paper maps. "The main thing we have in common is an intense curiosity and open-mindedness," Alford said. "I hope to inspire people, particularly young women, who are interested in the potential of electric vehicles and want to travel the world."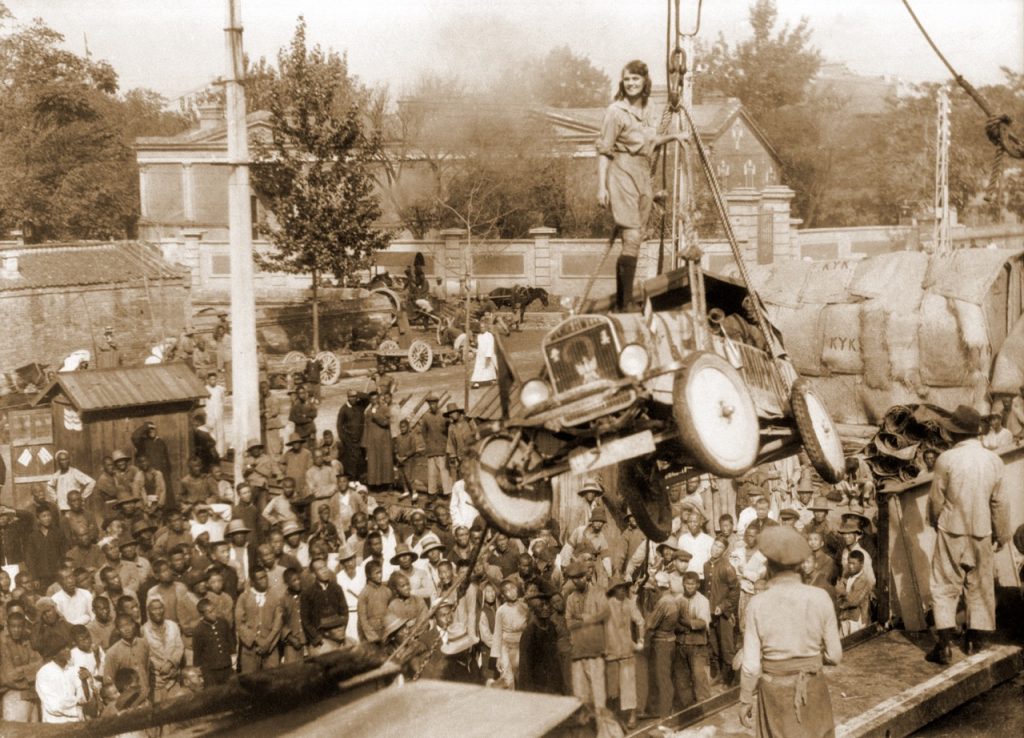 You can follow Lexie's journey by searching #ChargeAroundTheGlobe or by following @lexielimitless and @fordnewseurope on social channels.