McLaren P1 designer Frank Stephenson has described the Tesla Cybertruck as "almost repulsive" in a new video in which he systematically picks apart the cold, angular design.
Stephenson, who also penned the BMW-era Mini, Fiat 500, Maserati MC12, and Ferrari F430, knows a thing or two designing vehicles to work within their surrounding environment and says that he was so taken aback by the Tesla Cybertruck that it has taken him a year to come to terms with it.
How much is your car to insure? Find out in four easy steps.
Get a quote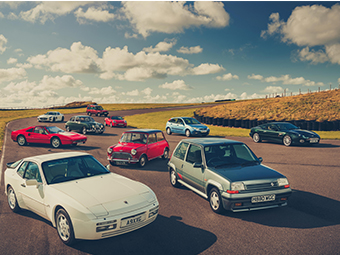 The Cybertruck was revealed last November, and is due to go on sale at the end of 2021. It is a pure-electric pick-up truck that, in tri-motor specification, is claimed to be able to tow as much as six tons yet can deliver hypercar-like acceleration when free from a towing hitch.
Frank Stephenson believes that the Cybertruck may look futuristic right now but will soon become dated. Comparing it to the pixelated graphics of cars in the first Sony Playstation games Stephenson describes Musk's monster truck as "a low poly rendering."
He then goes on to show how, by embracing nature, and not obstinately ignoring great design of of the past it, "has the potential to be extremely beautiful."
To illustrate his point, he compares the Cybertruck with concept cars from the past, as well as more recent styling exercises. He cites Citroen's 1980 Karin concept car as a prime example of how the pyramidal structure can become softer, and praises the 2020 Buick Electra concept car for taking a similar shape, but allowing it to be subtly sculpted by the wind.
Is Stephenson out of touch? Or does he make his point well? Have your say, in the comments, below, and tell us what you think of the design of the Tesla Cybertruck.