Typical isn't it. You wait years in the hope that your favourite brand from the past will be revived, only for nothing to happen, then all of a sudden three famous names come back from the dead.
Delage and Iso Rivolta are set to return to the road, and in a twist from its distant past even Sopwith is making a come back, switching from the sky to terra firma.
How much is your car to insure? Find out in four easy steps.
Get a quote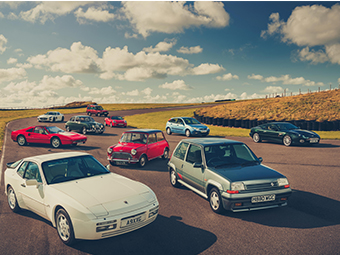 Famed Milan coachbuilder Zagato has quietly indicated the rebirth of Iso Rivolta by teasing a few images of its planned GTZ, ahead of the model's official unveiling in October. Just 19 examples of Zagato's revived Iso Rivolta are scheduled for production – with nine already sold. The svelte new GTZ is designed as a tribute to the original 1963 ISO A3/C, a brutal 'take no prisoners' GT, more commonly known in its later Bizzarrini GT 5300 guise.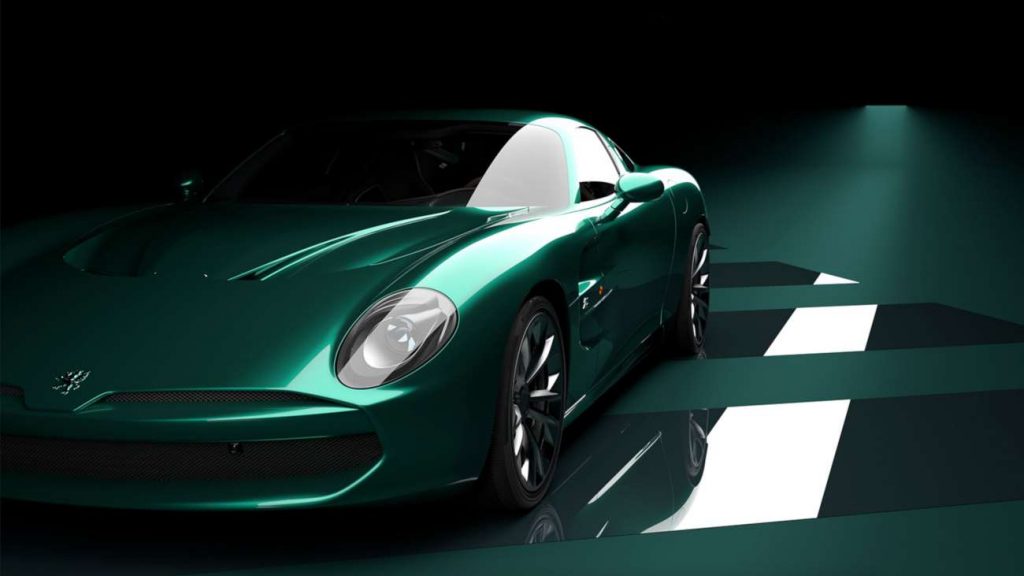 In tribute to the '63 original, which was engineered by Giotto Bizzarrini and styled by Giorgetto Giugiaro, Zagato's new Iso Rivolta GTZ borrows some key styling cues including snarling front split air vents and bonnet induction intakes, a truncated Kamm tail with twin rear circular lamp units, and air scoops on each side of the rear windows to draw air from under the car to help cool the brakes and improve the car's air flow.
These will be combined with tried-and-tested, American V8 muscle. The GTZ uses a Chevrolet Corvette Z06 platform with its 6.8-litre supercharged engine, mated to a lightweight carbon-fibre body.
Zagato's reintroduction of Iso Rivolta will be at least the fifth attempt at reviving the Italian marque since its demise in 1974. Founded by Renzo Rivolta in 1953 to initially produce refrigerators, scooters and the original Isetta bubble car (the production rights to which were later sold to BMW), Iso Rivolta's first expensive sports car was revealed in 1963; the exclusive Corvette-powered IR300 GT coupe.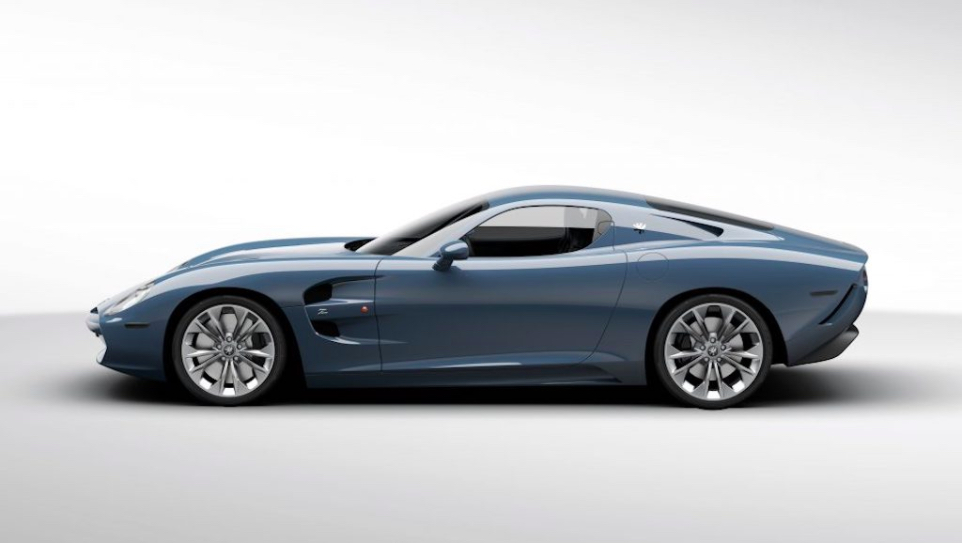 In 1993, the distinctive Iso Rivolta griffin logo and name briefly reappeared on the stillborn Grifo 90 concept, with another prototype and failed revival attempt in 1996. In 1998 Zagato presented a cute Iso IsiCity microcar prototype with the marque name making yet another brief comeback in 2017 via the Milanese styling studio's Iso Rivolta Vision GT Zagato concept. Hopefully this time the name will be here to stay.
The second car maker to be brought out of retirement is Delage. After a hibernation of almost 70 years, the once-revered French luxury vehicle marque is set for a dramatic revival with the introduction of the new D12, a hybrid hypercar to rival the Ferrari SF90 Stradale (reviewed here) powered by a naturally aspirated 7.6-litre V12 engine, coupled to an electric motor, with a cumulative power output exceeding 1100bhp.
From its 1905 beginnings, right up to 1953 demise, Delage stood as a proud symbol of French luxury motoring, influential in motor racing and on the road, with its innovative 2-litre V12 competition cars dominating European Grand Prix racing in the mid-1920s. Delage went on to take the prestigious 'World Champion of Car Builders' title in 1927, with multiple Le Mans podium finishes to also decorate its trophy cabinet.
Now, following a 67-year sleep, Delage's new owner, French entrepreneur Laurent Tapie, plans to build just 30 examples of his new Delage D12 – yours for around €2million (£1.8m) – with the first two cars already sold.
Jacques Villeneuve, Ex-F1 1997 World Champion, is part of the ambitious Delage team, working alongside experienced motor racing engineers as the chassis development driver. The all-carbon fibre, tandem-seat D12 will use Formula One-inspired pushrod suspension and will be offered as a 1115bhp GT, plus a lighter 1310 kilos, 1024bhp Club, both sharing a Delage-developed 7.6-litre V12 engine, mated to an eight-speed gearbox. The company claims the car can achieve 0-62mph in 2.5 seconds.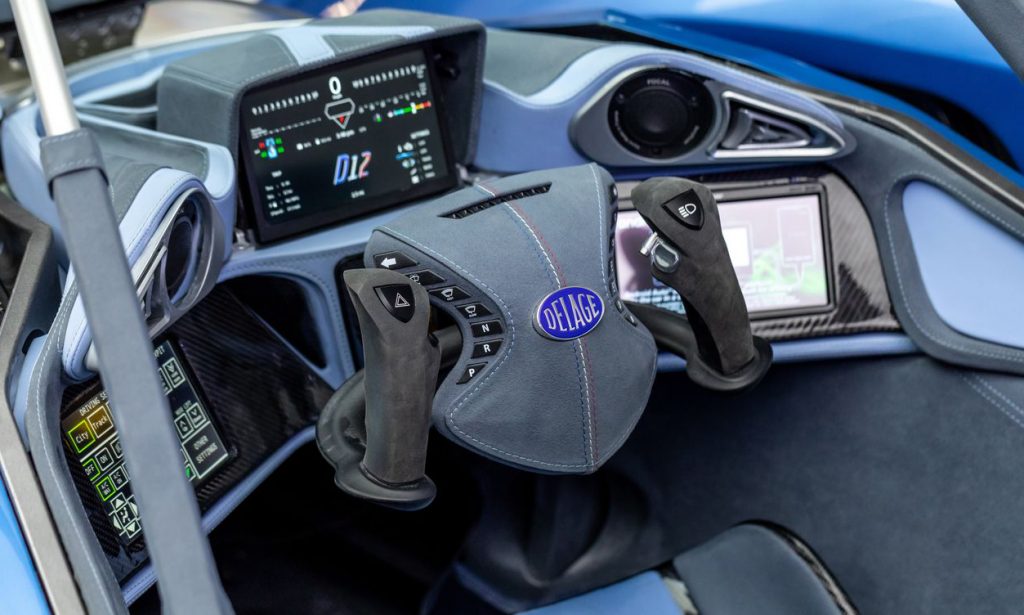 Also set for a comeback is Sopwith, the cherished British aviation brand. Made famous during the First World War by various successful fighter aircraft, such as the Camel, Salamander and Snipe, post Armistice, Sopwith struggled in the tough civilian aviation world and entered voluntary liquidation in late 1920, after a tactical move to build motorcycles failed.
It new owner, entrepreneur Phil Bevan who also owns the Levis motorcycle brand, plans to create a pair of charming, aircraft-inspired three-wheeled motor cars, along the lines of Morgan's Three Wheeler.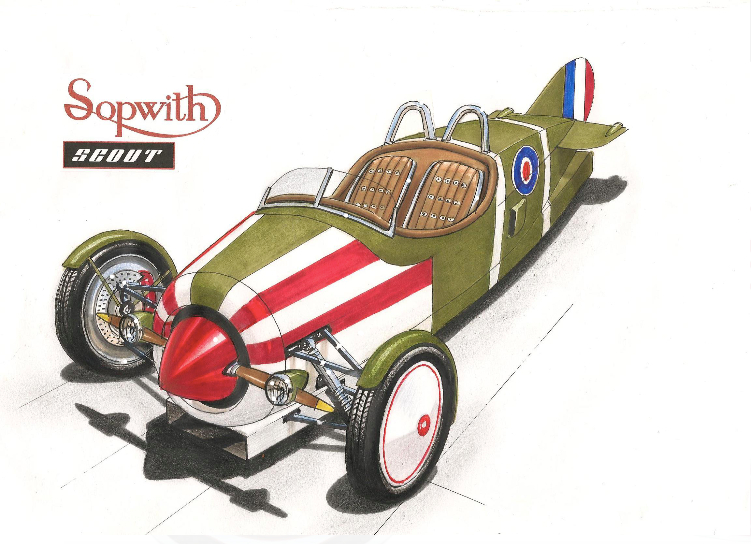 Set for a public debut in September, there will be an open two-seater Scout, with aero screens, and the more 'refined' Super Snipe, featuring an enclosed sliding canopy covering a single driver's seat, with a forward-hinged canopy section for easy access.
Both Sopwith models will share the same running gear and three-wheeled chassis, with brisk performance promised from a Villiers 100bhp engine. However, there will also be the option of a 1.2-litre V6 narrow angle four stroke engine, the latter sharing the same design and architecture as the Villers V10. It will have a 22.5-degree V design to make for an uncommonly compact V6, so small that Sopwith's sister company – Levis Motorcycles – will also use it to power its upcoming Café Racer motorcycle. A twin turbocharged version is also planned.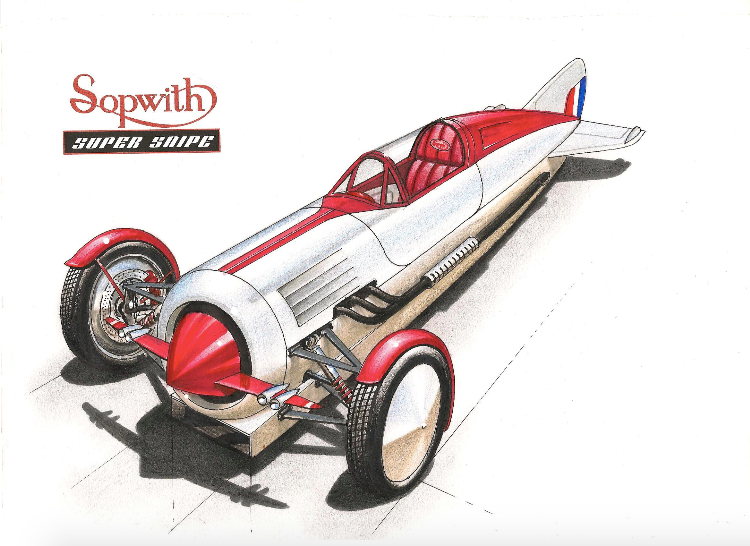 So, three great transportation names, each with proud histories, all set for an imminent revival. What dormant vehicle marque would most you like to see make a 21st century return to our roads? Share your thoughts; to help kick-off the list, your author would love to see the revival of Saab, Panhard, Triumph, Matra, Rover, Pontiac – and could go on…