You could be forgiven for assuming that the Traction Owners' Club is a group exclusively for Citroën Traction Avant owners, but despite the name its remit is much wider than that. The group's Chris Bailey explains: "Although we do cater for any Light 15 (Traction Avant) owner, the club also covers all pre-1957 water-cooled Citroëns, whether they're front- or rear-wheel drive."
The Traction Avant went out of production in 1957, by which point the DS had taken over. So if you have a Citroën made before this date and it isn't a 2CV, the Traction Owners' Club is for you. As the group's comprehensive Citroën timeline points out, that's a lot of models in one club's remit. Included are the first models from 1919 (the Type A), the later B2, Type C, B10, B12 and many more. At the heart of the group though, is the Traction Avant, for which there is also a detailed timeline on the club's website.
How much is your car to insure? Find out in four easy steps.
Get a quote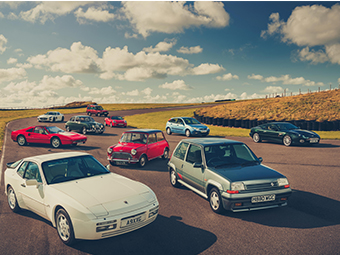 Bailey continues: "Our aim is to promote interest in all of these Citroëns and to ensure that they are restored, maintained, conserved and preserved for the enjoyment of current and future owners. We do this by sharing technical knowledge, providing technical support and a reliable spares service."
One of the key ways that the club and its members can help each other is by sharing technical information via the members-only forum, but Floating Power, the club's bi-monthly magazine, also provides a wealth of information. So does the website, which contains every issue of Floating Power since the club was set up in 1976.
Events
Although Covid has rather messed up the past couple of seasons, the Traction Owners' Club usually has a very busy events calendar which takes in regional, national and international events too. As Bailey says: "The cars are great to drive, so we drive them. The highlight of the club's year is an annual rally, which is held in a different location each year. We also take the cars abroad; in recent years we've enjoyed tremendous trips to Norway, the Channel Islands and Holland. Also, each year around Bastille Day (14 July), we go to Brittany and enjoy three days of driving around the countryside with one of the French Traction owners' clubs."
As with so many classic car groups, the lifeblood of the Traction Owners' Club is the network of 14 regional groups. These arrange local meet ups, drive outs and they also support local car shows big and small.
Benefits and initiatives
Bailey comments: "One of the most important ways for any club to support its members is to provide parts to keep cars on the road. To that end the Traction Owners' Club offers an outstanding spares service, which can supply new and used parts for Traction Avants made in both England and France. Our parts list runs to hundreds of items and includes engine, transmission, brake, suspension, electrical parts and a lot more."
Although there are specialists who can work on the cars covered by the Traction Owners' Club, DIY maintenance is encouraged and enabled by a technical helpline which provides ample support to members. Need some special tools to complete a job? No problem; the club has eight comprehensive sets of them, available to hire through its regional groups.
Chris concludes: "If you have a problem, the chances are someone else has already found a way to solve it and it has probably already been written about in Floating Power, which is why we offer all 45 years' worth of magazines in digital form. If you've been reading this and you're not a Traction Avant owner, but you think you might like to be, the club has you covered with its comprehensive buying guide, so that you can go out and buy the Citroën of your dreams. We'll even help you to find one through the classifieds that we publish in Floating Power."
Need to know: Traction Owners' Club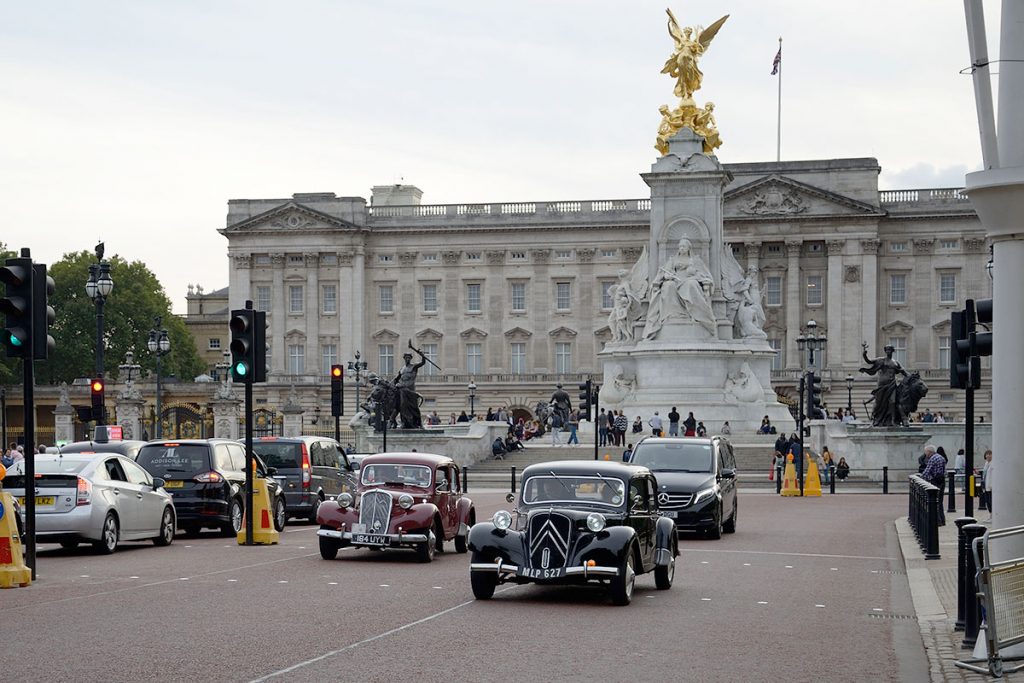 Founded: 1976
Current membership: 600
Membership fees: £36 (UK), £54 (outside UK)
Regional groups: 14 across the UK
Publications: Bi-monthly magazine, Floating Power
Club website: traction-owners.co.uk
Facebook: Traction Owners' Club
Read more
Your Classics: Mike McDonald and his Citroën Traction Avant once owned by Dave Davies of the Kinks
22CV: Citroën's V8-powered Traction Avant remains a riddle
Freeze Frame: Citroen illuminates the City of Light