The MX-5 Owners Club (MX-5 OC) embraces just one model of car albeit spanning four generations, but that doesn't stop it from being one of the biggest and most active classic car clubs in the UK – and it even claims to be the largest group of MX-5 drivers in the world. The aims of the club have always been to promote the use and enjoyment of the MX-5, encourage safe driving, as well as to create a friendly environment where MX-5 owners can meet and exchange knowledge, ideas and experiences.
Events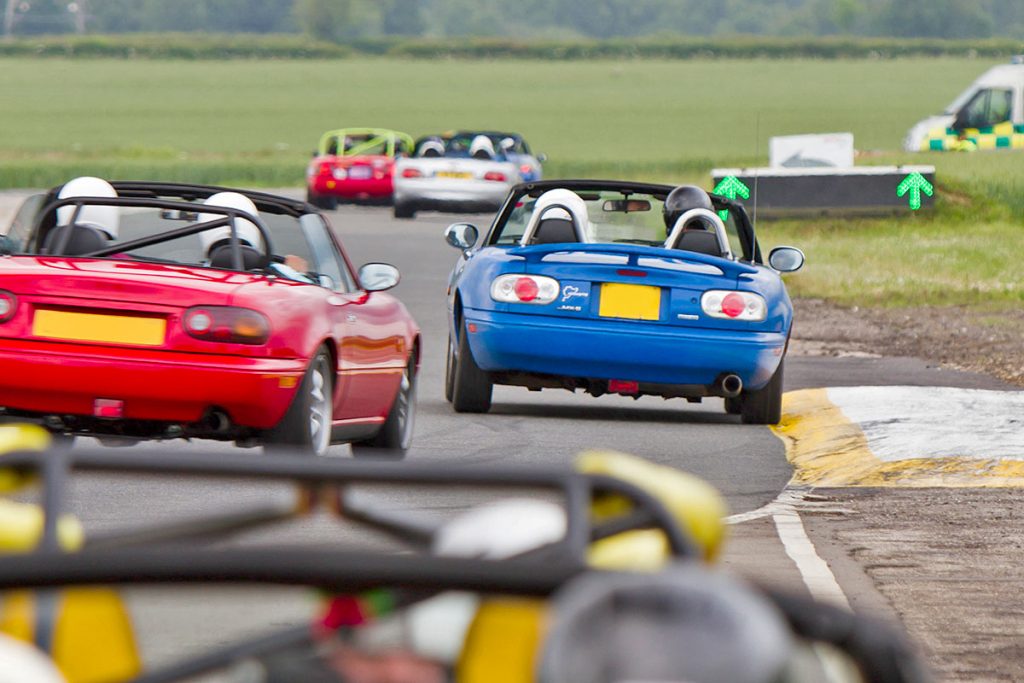 From the outset the MX-5 OC's flagship annual event has been a National Rally, which this year will take place on the Claydon Estate in Buckinghamshire on 19 September. However, in 2021 there will be another highlight and that's a World Record Attempt – rather more than a mere gathering as the aim is to grab the record for the largest number of MX-5s in a parade, with the club having been foiled by the narrowest of margins in 2019. The plan is to gather 1000 MX-5s at Elvington Airfield on the 20 June.
How much is your car to insure? Find out in four easy steps.
Get a quote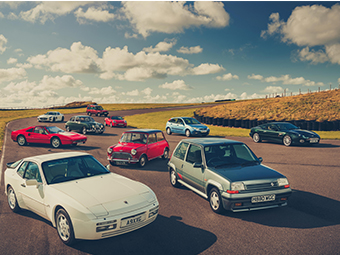 For those who want to really enjoy their MX-5, the club offers a constant stream of opportunities for drivers of all abilities to get on track with sprint, autosolo and track days at venues across the UK. The Club also helps those drivers who want something more full-on to get started with racing in one of the UK's MX-5 race series.
With 35 active regional groups spread across the UK, there's also no shortage of local events to get stuck into, from pub nights to drives out and weekends away.
Key initiatives
As the world's best-selling sports car there's a wealth of specialists around the globe that keep MX-5s ticking over as well as offering lots of upgrades and improvements. The MX-5 OC can help owners who want to improve their cars, in various ways. The club's bi-monthly magazine Soft Top Hardtop publishes technical articles and the site's forums are a constant source of information shared between members.
The club also has a relationship with dozens of specialists that sell parts and/or maintain/upgrade the MX-5. As a result, members can benefit from offers and discounts at a huge array of companies such as MX5parts, AutolinkMX-5, Demon Tweeks, MX-5 Works, EBC, Pipercross, Spax and BBRGti.
Other benefits
The Club's technical consultant offers members an invaluable care and maintenance resource for their MX-5. Those who'd like to roll up their sleeves and get hands-on with maintenance tasks can refer to the regular DIY features in the Club's magazine which make for practical and easy to follow technical guides, in addition to downloadable guides, online forum and face-to-face help at club events. If you need advice the club is here to help.
The MX-5 Owners Club also helps members to advertise and sell cars as well as parts to each other through its classifieds listing service. The value of this shouldn't be under-estimated, as the best classic cars of any type often change hands within the club environment – regardless of the car or the club.
Need to know: Mazda MX-5 Owners Club
Founded: 1994
Current membership: 7500
Membership fees: £39.90 (joining), £35 (renewing), +£10 overseas
Regional groups: 35 across the UK
Publications: Bi-monthly A4 magazine Soft Top Hardtop
Club website: mx5oc.co.uk
Twitter: @mx5oc; Instagram: mx5ownersclub
Facebook: facebook.com/mx5oc; Youtube: MX-5 videos are viewable on the MX-5 OC website
Read more
Retro Rewind: Mazda MX-5 1.8i vs MX-5 R-Sport
Buyer's Guide: Mazda MX-5 Mk1 (1989 – 1998)
Join the Club: Alfa Romeo Owners' Club