It's all Sir Jackie Stewart's fault. Ever since I learnt the three-times World Champion used roads in Perthshire while developing cars with Ford, such as the original Mondeo, I've been drawn to these routes. No wonder Sir Jackie used them as they offer a network of driving Nirvana, a road trip on your doorstep. Well, on my doorstep. It's all conveniently close to home for me.
No fast Fords this morning, though. Instead, it's my R53 Mini Cooper S with 161bhp from its supercharged 1.6-litre motor. There's just enough exhaust growl on start-up to make me wince at the early hour and what the neighbours might think, so it's a steady trickle out to the A9 and up towards Braco.
How much is your car to insure? Find out in four easy steps.
Get a quote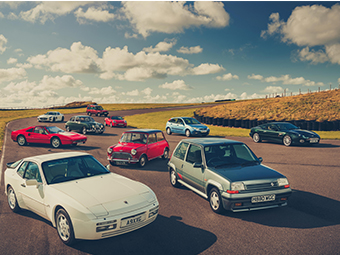 Why Braco? That's an easy question to answer: it's where the fun starts.
There is a more entertaining route to reach Braco, but if I drove that then I'd have to resist the temptation to start the fun before the car's oil has warmed through. Instead, I stick to the A9 dual carriageway, which has a dawn patrol of its own – average speed cameras – that makes for a gentler beginning for the car.
I know modern classics like the Cooper S are supposed to be capable of hard work from the off, but old habits for old cars are difficult to shake off. Plus, it helps build anticipation for what's to come.
I've ridden and driven this looping 45-mile route hundreds of times, yet an early start on a clear morning always promises more enjoyment. By the time I make the turn off the A9, the Mini is fully up to temperature. All the other checks – tyres, oil, coolant, washer fluid, fuel – were done last night, so this morning is all about enjoying the dawn chorus and empty roads.
The big lure of my chosen route around this part of Perthshire is the 10-mile section across Comrie Moor. During the daytime, it's a magnet for cyclists and bikers, which tells you it's a road worth trying. This morning, I have it all to myself just after 5am with the sun beginning to burn red into the wispy clouds. Turning left off the A822, it's on to the B827 that starts to snake up to the higher ground of the moor.
Third and fourth gears are ideal for most of this first section in the Cooper S and encourage plenty of heel-and-toeing for the sheer hell of it. Pops and burbles from the Mini's exhaust let me know it's working happily and the gear lever is slotting back and forth easily now the 'box is heated through.
The first bends require a little caution as it was below zero degrees when I set out. Still, the Mini's front tyres bite into the corners and the supercharger provides linear power on the way out.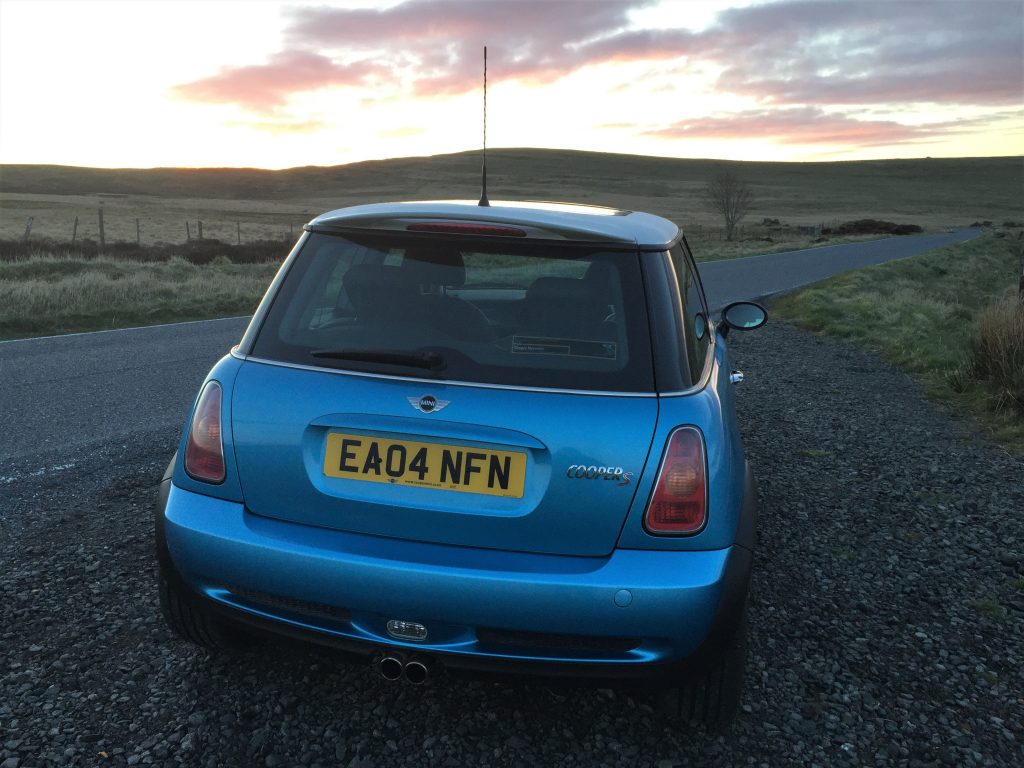 On the higher ground of Comrie Moor, the road opens out to offer superb lines of sight, so you can make smooth progress. It also means I have plenty of time to spot the only traffic of this Dawn Patrol in the shape of a farmer's pick-up on its way to feed the sheep. The fields are full of Black Grouse, which I can hear with their distinctive warbling call as I take pictures of the Mini with the sun rising behind me.
Snaps sorted, I head down from the moor on more switchbacks, with caution this time because of glare from the low sun. Coming into Comrie, I could follow the road towards St Fillans, Lochearnhead and head home through Callander for a longer circuit. This morning, however, I choose Strowan Road that tracks alongside the River Earn to Crieff. This takes me back on to the A822, which is another brilliantly curvy length of Tarmac, through Muthill towards Braco and on to the B8033 that is the back road to Dunblane.
From here to home is a gentle cruise to let the car cool down. And time to reflect on how easy it is to pull the duvet over your head at 5am, yet making the effort reaps remarkable rewards.
It's taken less than an hour and this compact loop offers some of the best driving in Scotland. If it was good enough for Sir Jackie Stewart, it's fine by me.
Read more
Dawn Patrol: Beachy Head, East Sussex
Dawn Patrol: Bedfordshire and Cambridgeshire
Driving seven of Britain's best roads in a Caterham 7 is the ultimate father-son roadtrip