Paul Cowland has bought a new car at auction for a comically modest sum of money. You could too, and it's much less risky than you may imagine, he says.
There's a saying in boating circles that advises the two best days you'll ever have with your vessel are the day that you first buy it – and then the day that you sell it. While it's not quite as binary in the car world, I know I'm already preaching to the choir here when I say that a great deal of the fun in owning a classic car is the thrill of finding it, learning its history and foibles – and then trying to make it yours.
How much is your car to insure? Find out in four easy steps.
Get a quote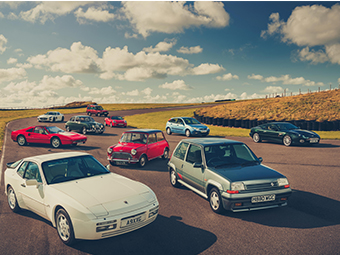 To that end, I've always loved auctions. To me they represent a simply wonderful way to spend a day. Copious cars, great people to talk to, buying in the warm and dry – and the chance to evaluate several prospective purchases all at the same time. When you think of the miles you often make trudging between potential driveway inhabitants, only to find they've been woefully misdescribed, horrendously overvalued, or worse both, it all makes the relaxed demeanour of an auction hall – with its ordered history files and book packs, and often, a nearby tea and burger van – the way forward. (Cowland's Law; All classic car perusals should be accompanied by fried foods – it's just common decency.)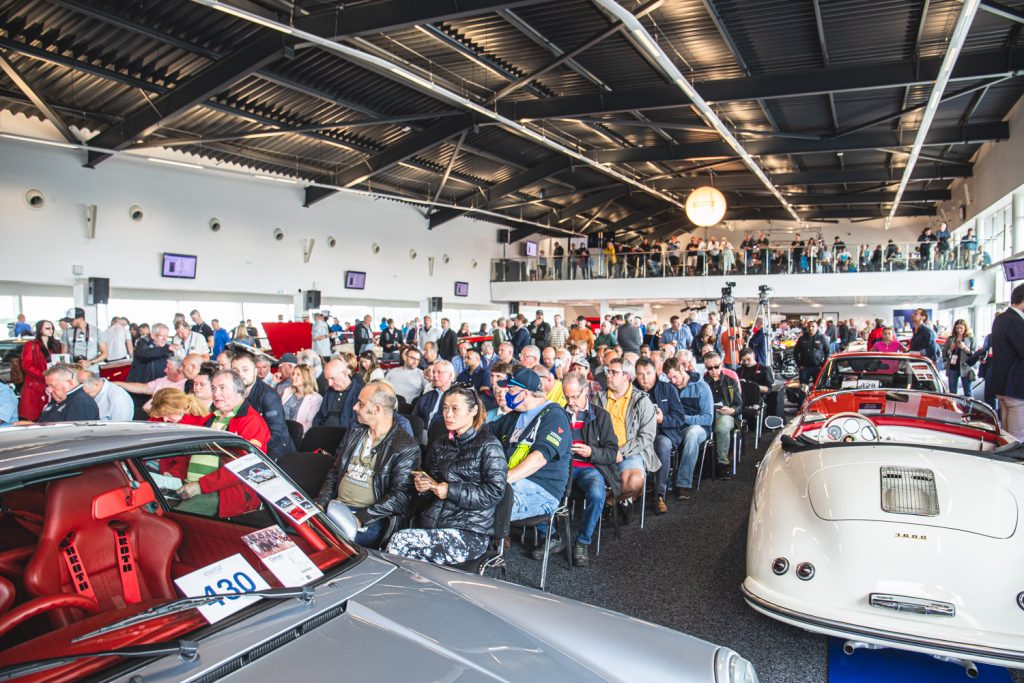 As well as breadth of choice, for my money, auctions score on so many fronts. When you buy from a driveway, if it's a desirable car, you've got to make a decision there and then, on your first viewing, whether to buy that car or not. Dither, procrastinate, or take an hour or two to phone a friend or check with your insurer and your dream motor may have gone to a more decisive rival.
Conversely, in an auction, with viewing days far ahead of the actual sale, you can wander over, with a learned petrolhead if need be, armed with the knowledge of every buyer's guide you can download, to peruse, inspect and evaluate at your leisure. Go away and consider. Measure the garage. Check with the other half. Plan your budget. Sleep on it.
Then there's the thorny issue of price. Just what is your chosen classic squeeze really worth? The good news is, there's nothing quite like a room full of other enthusiasts, braced by telephone and internet bidders, to tell you. The psychological reassurance one gets from the fact that other bidders in the room feel that your desired steed is worth £100 less than you do, tells you that the figure you stuck your hand up for isn't such a silly one, after all.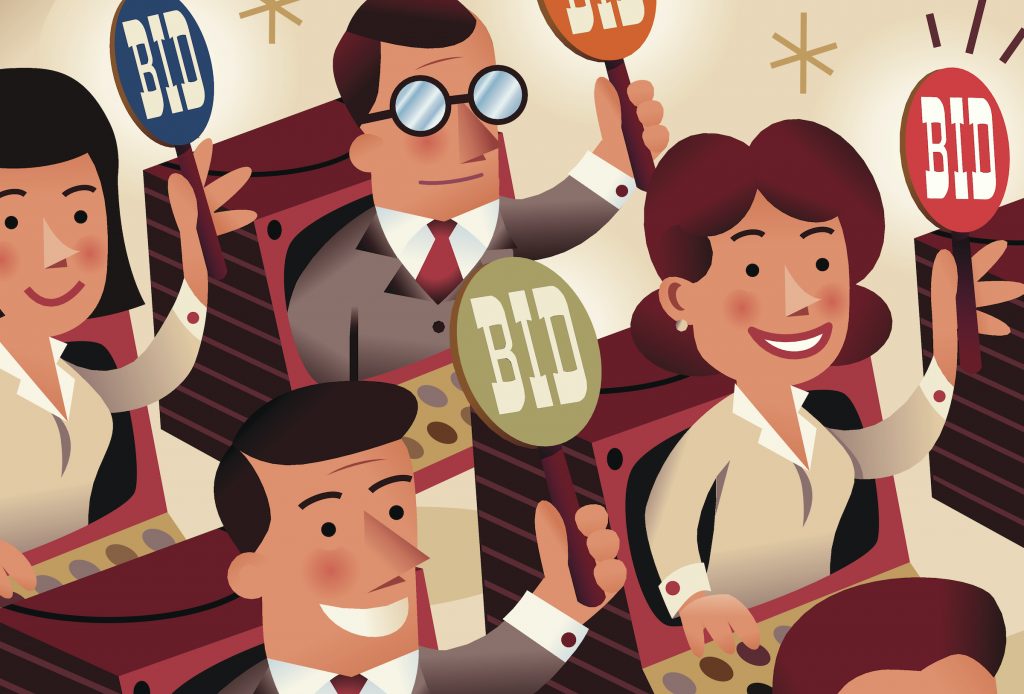 You'll need to budget for a buyer's premium of course, on top of your potentially winning bid. It varies from house to house, and all declare it up front, so keep up to 15% of additional pennies on top of your budget to pay your dues at the end. Most will want payment fairly promptly as the sale finishes, and you'll also need to factor in the logistics and cost of getting it away in a timely fashion within a few days of the gavel falling in your favour.
So, feeling lucky, punk? Because that's the best bit of the whole classic car auction process – the chance for an occasional bargain for the odd lucky punter. Even if you've stuck up your hand on a car as the highest bidder, and it hasn't made its reserve (a so-called 'provisional' sale) there's always a conversation to be had between you, the auctioneer and the vendor, and more often than not, there's a happy medium to be struck in the middle for everyone to get what they want.
That leads us to the biggest potential bargain of all; the 'no reserve' lot. As the name suggests, here, the fun kicks in from the very first bid – with cars on sale from often comically low figures. On lots that don't have obviously broad market appeal, this can also mean the hammer falls at comically low figures, too.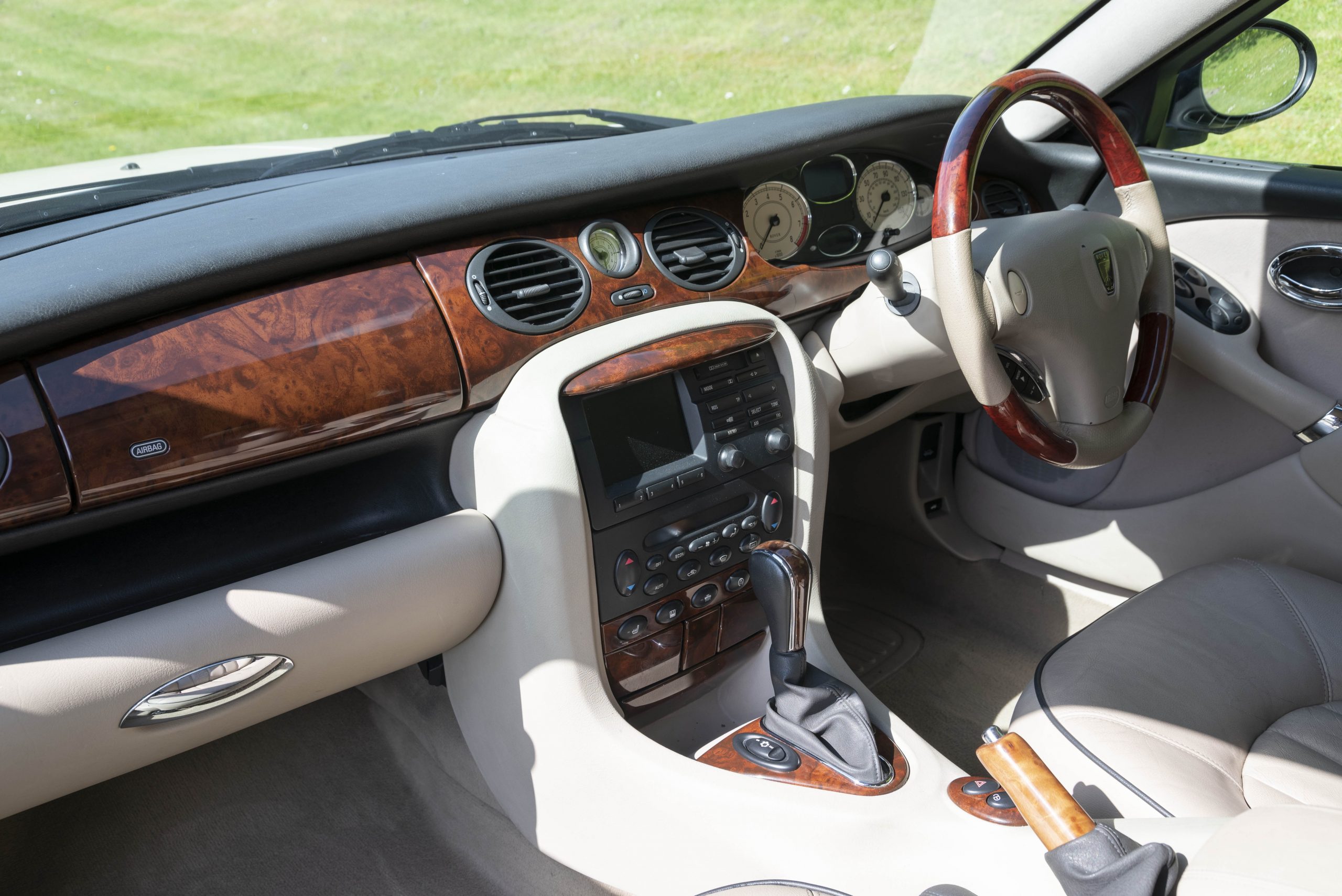 And so it was that I found myself at Manor Park Classics just the other week, as the first of the car lots went through. You may find it familiar, as it was chosen by m'learned colleague – and collector of great taste – Jon Burgess, in his sale preview piece. It's a 2003 Rover 75 Vanden Plas. A tastefully stretched limousine created for royalty (Prince Edward owned one) and ministerial types. With 8 inches of extra rear legroom, a rarity factor of just 100 cars being built, and that silky smooth 2.5-litre V6 up front, how could I not have a bid when auctioneer Julian started the japes at just £100? Admit it, you would have too.
And I kept bidding. And bidding. Right up to the frankly ridiculous hammer price of just £1250 plus fees. £1250! For a car that's genuinely coachbuilt by MacNeillie, one of the industry's finest names. What will I do with it? Well, for that price, it's not going to have to work very hard to earn its keep, but I do feel that it might make a most excellent steed for the forthcoming Hagerty Festival of the Unexceptional. As Rover's troubled farewell from the showroom floor, and the car that BMW left to flounder, the 75 never got the crack of the whip its fine engineering deserved. I hope that sitting there, with its wonderfully bland bedfellows, it will finally have found its spiritual home.
So now the only decision is do I arrive in the driver's seat or plump for the back bench? I'm favouring the latter, reclining in sumptuous leather, legs lazily outstretched, with my battered Vans on the lambswool rugs. Please send your chauffeur applications care of the editor…
Read more
Nine stunning classics at the Artcurial Le Mans Classic auction
"It was my birthday, I had a few beers… and I bought an F1 car"
Giant collection of Saabs heads to auction