In a world where classic cars seem to set record prices on a regular basis, picking something up for a steal seems like even more of a victory than normal.
We're not suggesting this 1963 Alfa Romeo Giulia Spider is a bargain exactly. It clearly needs restoration work, its lower extremities chewed at by tinworm, plenty of dents rippling its bodywork, and an interior stripped to the bone in the pursuit of Chapman-style lightness.
How much is your car to insure? Find out in four easy steps.
Get a quote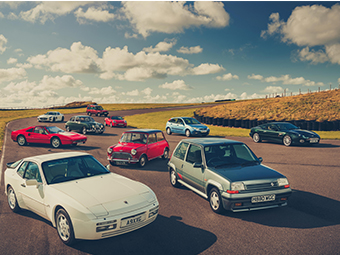 But at £24,995 it's almost certainly one of the most affordable Giulia Spiders that still looks capable of moving under its own steam. To give you some idea of where that price falls, a standard 1963 Spider in Condition 4, "fair" shape, is listed at £31,600 by Hagerty's valuation experts. You'd pay £40,300 in "good" condition, £56,900 for an excellent car, and the best ones in the world have reached £83,200.
And let's face it, you'd be wary of using a Giulia Spider that's a bit too nice, whereas with sympathetic restoration you'd probably not think twice about putting a few more miles on this car – or taking it back to the track.
According to the classified listing on eBay, the car's conversion to racing specification happened in 1999. The interior was denuded and the car resprayed in its current Ferrari Giallo Fly.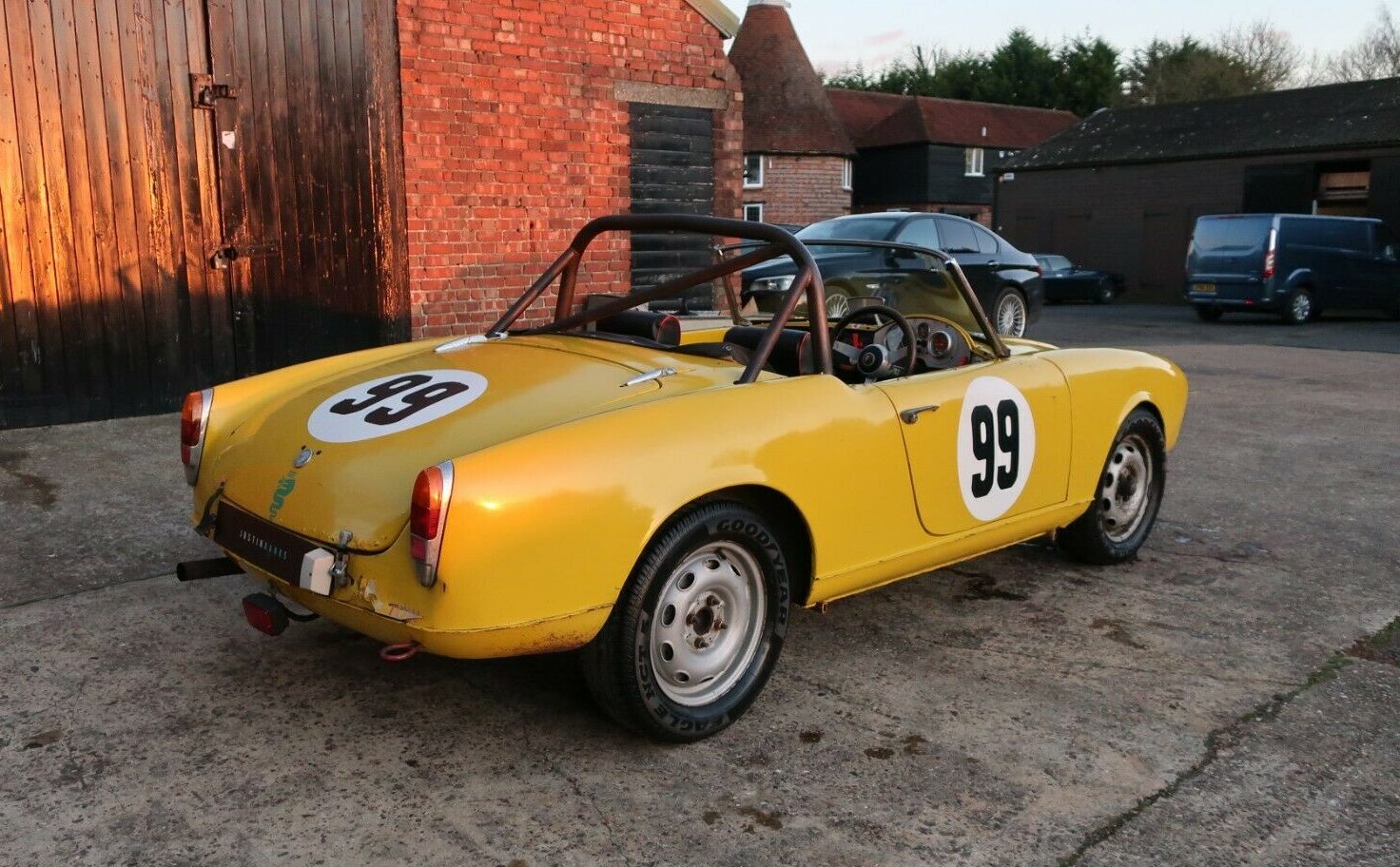 After just one race the Spider was bought by someone else, who had the twin-cam overhauled between 2001-2002 with forged pistons, a reground crank, ported and polished head and a set of hot cams, and was then campaigned in an HSCC series in 2002.
From 2004 the Alfa moved to another owner who had its twin Weber 40s set up for road use, but the seller doesn't elaborate on its history since then. Given the frilly sills there's a fair chance some of it involved water and not a lot of weather protection, and job one of the resto would be to stop any more iron oxide poking rudely through the paintwork.
Alfa's tin-top racers are perhaps better known – particularly those with Zagato bodies, or wearing GTA badges – but both Giulia and Giulietta Spiders had their own racing career in period, often appearing in road races like the Mille Miglia as well as being hugely popular in the United States, rubbing doorhandles with MGBs, Datsuns and BMW 2002s in SCCA events.
Appropriately prepared, there's no doubt a Giulia Spider like this would be welcome in classic racing events around the country today, but with plenty of headroom in terms of values, restoring this racer to standard may also prove a shrewd move.
Read more
Every day is the Mille Miglia with this Alfa Romeo roadster
How Alfa Romeo got its mojo back with the 8C Competizione
The Alfa Romeo SZ is a monstrosity with Formula 1 DNA