Tiny (in every sense) specialist car maker Caterham is reportedly planning to build a new two-seat electric sports car, but it won't be a replacement for the Colin Chapman designed Seven.
Speaking with Autocar, Bob Laishley, Caterham Cars CEO, said: "It will be prettier and more modern than a Seven – those will be big points of distinction – and maybe it will have a roof. We're designing it as a pure EV from the start, with rear drive only, and it will be registered under SVA rules."
How much is your car to insure? Find out in four easy steps.
Get a quote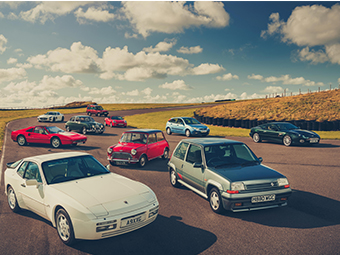 In 2020, Hagerty had previously visited some of Britain's best-known independent sports car car manufacturers and asked how they planned to steer their course in the future, given the UK government's ban on the sale of new, combustion-powered cars from 2030. The then CEO of Caterham, Graham MacDonald, highlighted the cost implication of switching to an electric powertrain – literally and figuratively – saying an electrified Seven would cost more than £100,000 and weigh about 300 kilos more than its petrol-powered equivalent today.
Although Japanese-owned Caterham faces a 2030 ICE ban in the UK and will have to have an electric car on the market soon, new CEO Laishley believes that the US market will keep the classic Seven in production for years to come thanks to 'Show and Display' rules which would continue to allow the car to be sold and driven in America.
Laishley said the electrification of Caterham is inevitable, but the company isn't losing sight of its founding principles. "This will definitely not be a Seven, but it'll have all the characteristics today's Caterham customers know well: lightness, simplicity, agility and performance."
Read more
How will Britain's boutique car makers survive the EV revolution?
Wayne Carini: I was in heaven with my first Caterham Super Seven
Record breaker! Driving the Caterham 7 JPE is a very fast blast from the past