Which came first, the 911 Carrera RS 2.7 or the 'ducktail' spoiler? The conundrum might not tie us up in knots quite like the chicken and the egg, but we can at least answer this one definitively – we know because we've interviewed Tilmann Brodbeck, a key member of the small team behind the 'ducktail' – 'bürzel' in German – almost 50 years since the Carrera RS's unveil at the Paris Motor Show in October 1972.
Brodbeck joined Porsche two years previously, aged 26, after completing a degree in aircraft technology and aerodynamics at Darmstadt Technical University. Working in the body test department under another aerodynamic expert Hermann Burst – just four years his senior – one of Brodbeck's first tasks was to reduce the 911's inherent front-end lift. "Maybe you know that in the beginning we used to add lead to the front bumper to make it a little bit heavier," smiles the 77-year-old, alluding to a pair of 11kg lead weights that were fitted to the front bumpers of early 911s, as engineers attempted to address a handling imbalance that would turn out to be caused by a badly designed steering bearing that meant steering corrections resulted in overly aggressive responses when attempting to correct oversteer.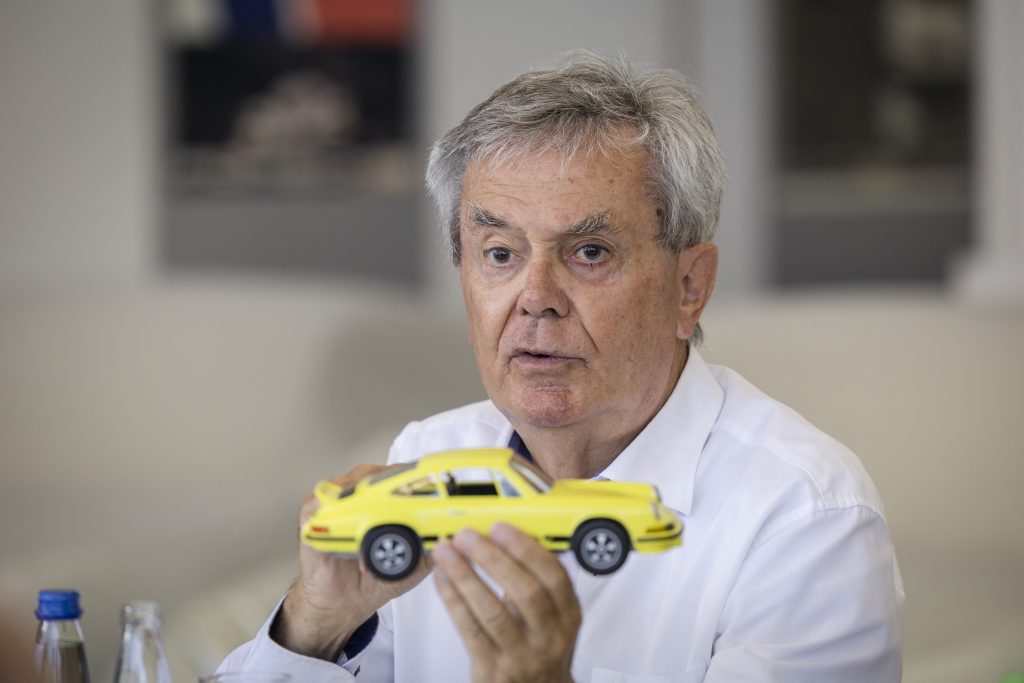 Signed off in 1971, the result was a front airdam like a gumshield, which Ferdinand Piëch wanted to push through to production quickly because it not only reduced lift but improved the co-efficient of drag too. The new design was produced in fibreglass because a steel part required a two-year lead time to create tooling and dies, no matter that fibreglass would be expensive for customers come the inevitable crunch – for Piëch that simply strengthened the business case.
Soon after producing the front airdam, Brodbeck and Burst were called into the office of Helmuth Bott, Porsche's head of vehicle development. "I was still very young," says Brodbeck, now 77 years old, "so you think something's wrong, what's going on? But Bott explained our racing customers have big trouble with the BMW 1602 and 2002 and the famous Ford Capri, because in the curves they were faster than our customers."
The issue was traced to the 911's sloping rear bodywork, which acted much like an aeroplane wing at speed, reducing stability in fast corners, so Bott's brief was to reduce aerodynamic lift on the front and rear axles. There was a caveat however – whatever they came up with had to be compatible with existing 911s as a bolt-on addition.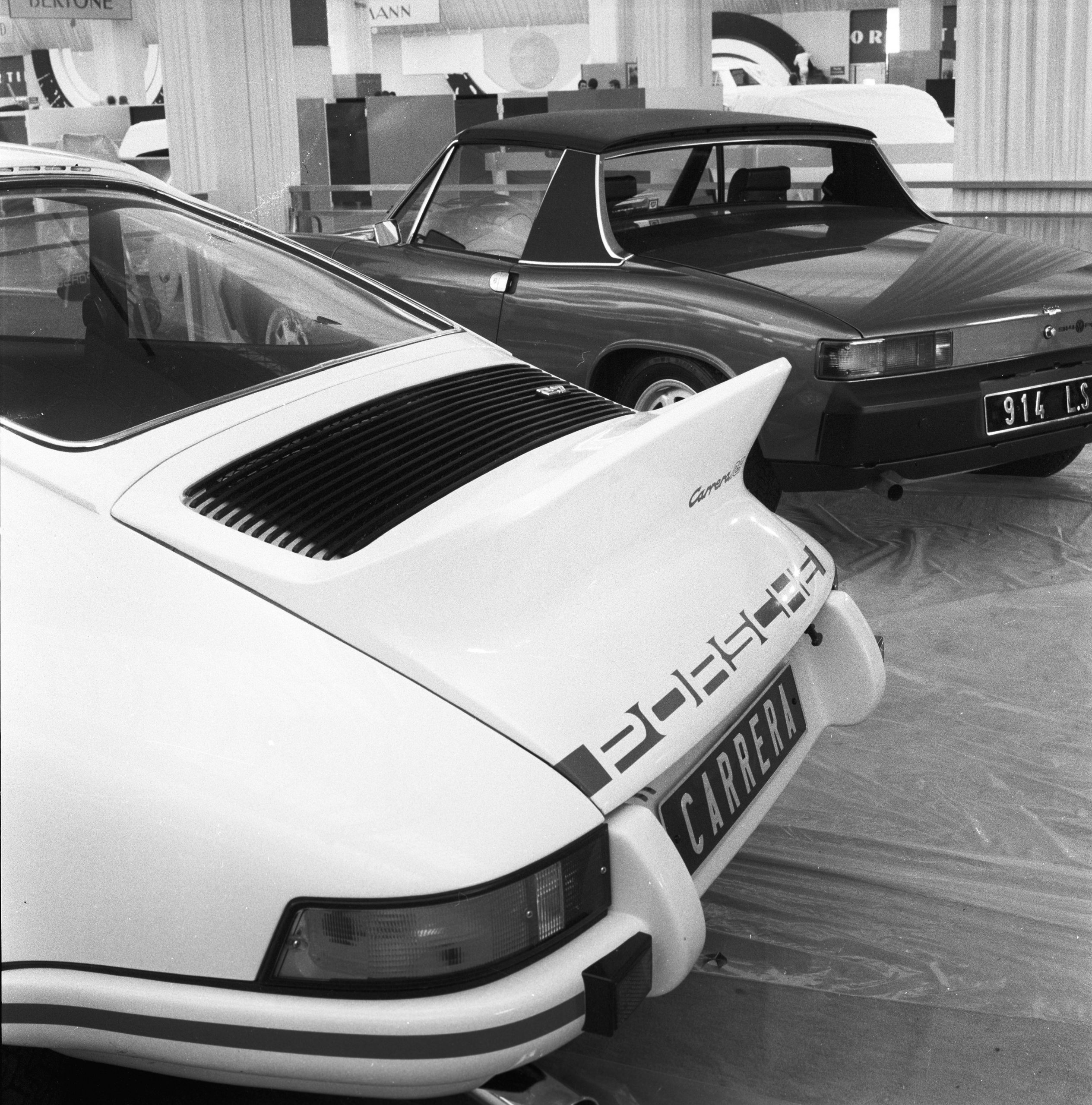 It's at this point that a Fiat 850 coupé enters our story, the rear-engined 2+2 produced from 1964 to 1973. Brodbeck owned one – "I loved that car," he beams – then upgraded it for the newer version with a 5bhp increase in performance and a little flick on the end of the engine cover.
"I was astonished, it felt a lot faster, I knew it wasn't possible with just 5bhp, so I asked the people at the Darmstadt wind tunnel if it could be the new engine cover – but they said it was just styling, nobody knew at the time," he grins.
Using sheet metal, wooden blocks and good old-fashioned gutfeel, Brodbeck nonetheless worked up what would become the 'ducktail' rear spoiler, with three different variants trialled in a wind tunnel over three days. Together with the front airdam developed just a short time before, the chosen design reduced lift, increased air cooling to the engine and actually reduced drag.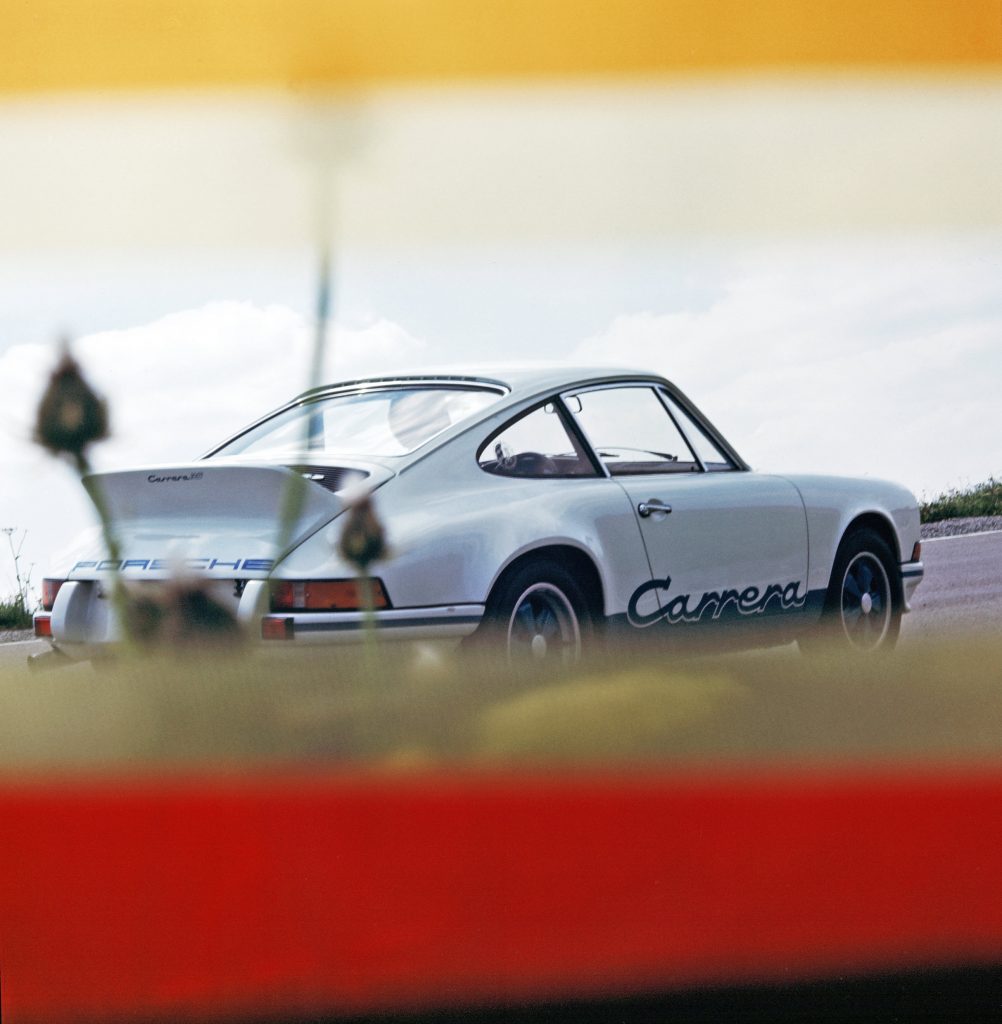 Colleagues initially laughed, but not when test driver, and racer, Günter Steckkönig drove faster and reported more stability during back-to-back tests with a standard 911, at Weissach. Testing continued at the Hockenheimring, with the height of prototype spoilers rising by a few millimetres for each iteration, increasing top speed by 4.5km/h (2.8mph) as well as reducing drag in the process – until, eventually, the gains decreased again when the spoiler became too big.
Porsche even enlisted a photographer to stand trackside and capture how much lower the body was in relation to the ground compared with a model with no rear spoiler, correlating the gains measured empirically in the wind tunnel with real-world verification. Lift was apparently reduced by a third.
However, it wasn't quite as simple as translating the ideal prototype part to production – the authorities raised concerns around a motorcyclist crashing into the back of a 2.7 RS and impacting such a hard edge, while Rolf Wiener tidied up the design in the styling studio, so the finalised production part was a little smaller and something of a compromise, if one that still yielded a palpable improvement aerodynamically. The design was even registered at the German Patent Office (no. 2238704).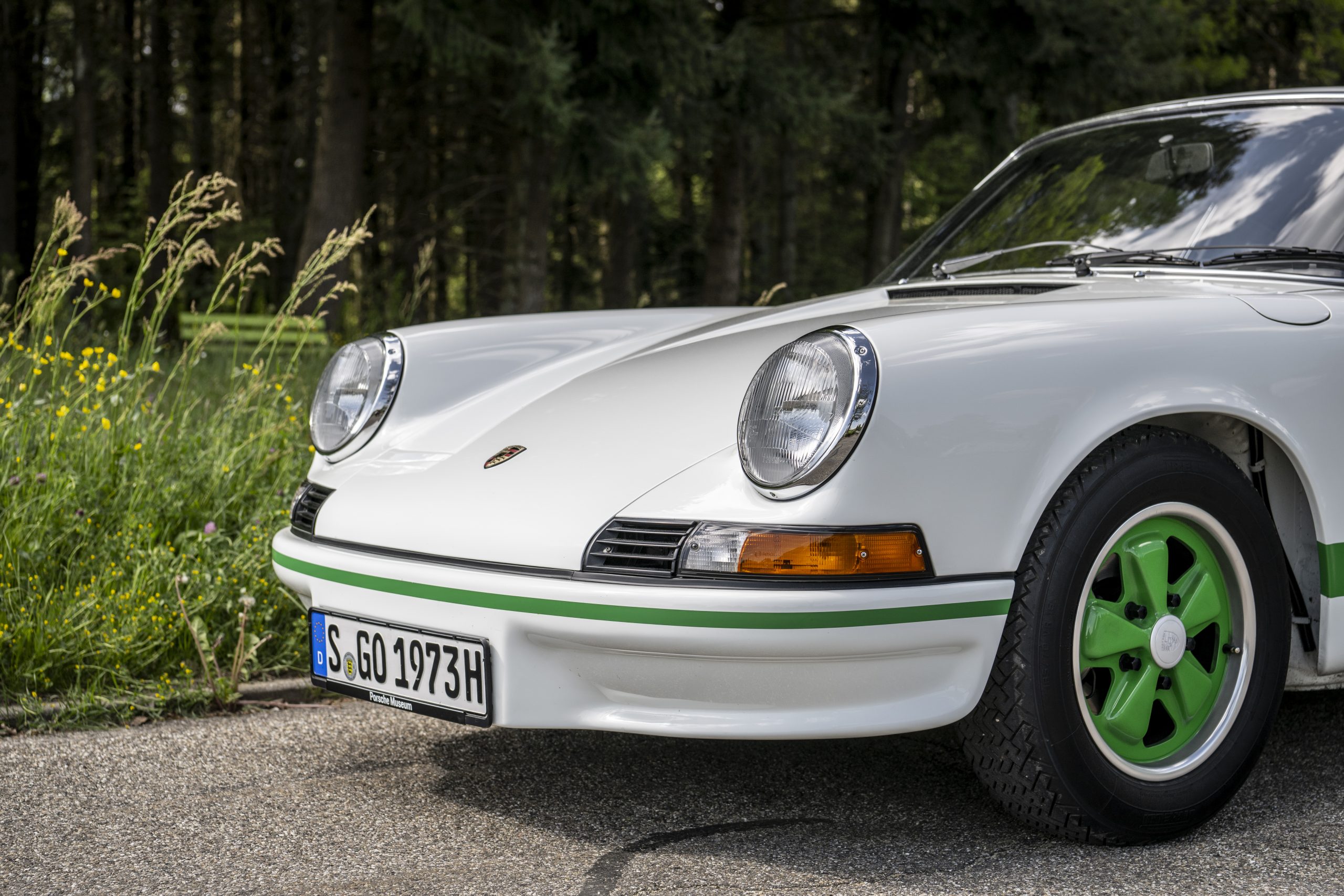 At first Porsche planned to offer existing customers the aerodynamic kit through the dealer network – in fact, Porsche did. "They had to order both the front and rear spoiler together!" emphasises Brodbeck. But the 911 had already been on sale a while without significant updates, and Porsche was keen to stress the link between race success and road cars, so the Carrera RS 2.7 was born, complete with staggered tyres, wider rear arches, an uprated chassis and a flat-six bored from 2.4 to 2.7 litres. Stylised Carrera script on the flanks and that distinctive ducktail provided the icing on the cake, both of which helped to stress the racecar with numberplates link.
The Carrera RS was the fastest German sports car of its day, the first series production model with front and rear spoilers, and an icon that now routinely changes hands for more than £300,000 in Touring spec, and £600,000 in rarer Sport trim. It also did pretty well on the racetrack, in RSR guise winning the 24 Hours of Daytona in 1973 and the final Targa Florio that same year among many other victories.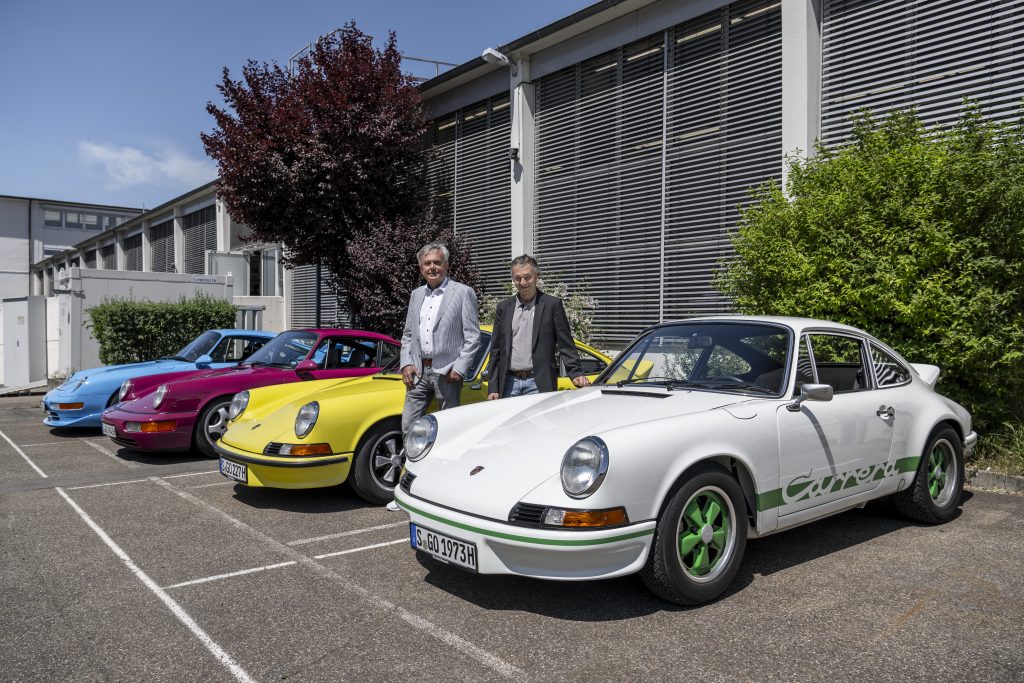 Brodbeck went on to manage bodywork development of the Porsche 924, worked as assistant to five Porsche bosses spanning Ernst Fuhrmann in 1979 to Wendelin Wiedeking until 1995, at which point he was promoted to head of Porsche's special-request Exclusive Manufaktur department – appropriate for a man who helped kickstart the trend for aftermarket spoilers.
But for all his achievements, arguably the ducktail spoiler is most important of all. It was the egg from which the 2.7 RS hatched, after all.
Read more
Gold standard: As the Porsche 911 2.7 RS Sport and Touring turn 50, we drive them
Rematch: Porsche 911 Carrera vs 944 Turbo
A few things to know before stealing my 914