Every car-producing nation has its totemic people's car and for France it's the Citroën 2CV. Conceived before the Second World War by Pierre Boulanger as the TPV (Toute Petite Voiture, or very small car) after Citroën had been taken over by Michelin, the early prototypes were stashed in barns to keep them hidden from the Nazi occupiers.
After the war, the 2CV emerged as a more complete and able machine than had been originally envisaged, and was all the better for it. These days, it makes for a fine first-time classic car, or a fun addition to any collection, and most of us at one stage or another have daydreamed about owning one.
How much is your car to insure? Find out in four easy steps.
Get a quote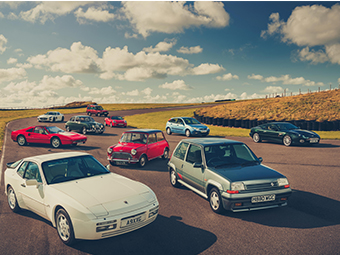 Citroën revealed the 2CV to the world in 1948 at the Paris Salon. Press reaction ranged from muted interest to unvarnished hostility, but what did they know; the French public saw in the 2CV an affordable car they could use for work and play, just as the car's chief engineer André Lefebvre had intended. Its versatility, comfort, and dirt cheap running costs opened up the opportunity for many to own a car that had previously been denied. Orders poured in after the 2CV's motorshow launch and the car continued in production until 1990 after 3,868,634 2CVs had been built, plus many other models based on the same chassis or using the 2CV's flat-twin engine. These models included the Bijou coupé, Ami, Dyane, Mehari, LN, and Visa.
Back in 1948, it was easy to see the appeal of the 2CV if you looked beneath its simple skin. It came with hydraulic brakes, all-independent suspension for that famously supple ride, headlights that could be adjusted from inside the cabin, heating, radial tyres, roll-back canvas roof, and speed-sensitive windscreen wipers. Even if not all of these innovations were quite as successful as they might have seemed in the showroom, their appeal was undeniable.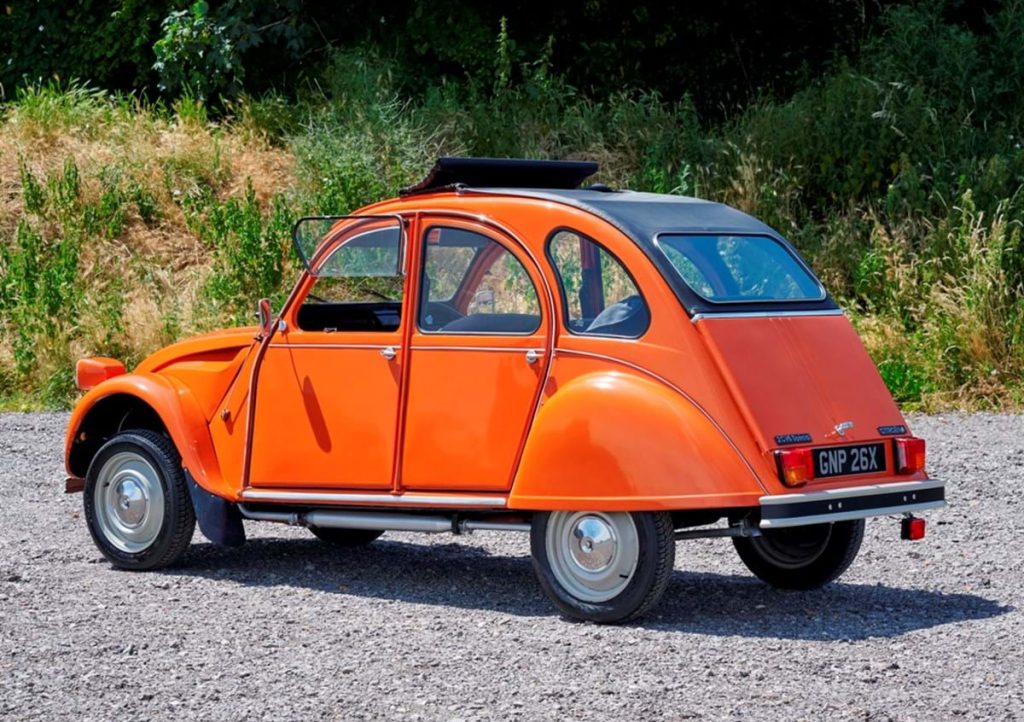 The first big addition to the 2CV range was the Fourgonette van that arrived in 1951. Next cam an upgrade that supplemented the original 375cc flat-twin air-cooled engine with a 425cc variant that raised power from 9bhp to a dizzy 12bhp. This motor also saw a rise in top speed from 40mph to a dizzying 47mph. Then, other than some modest power increases for the 425cc engine, Citroën pretty much left the 2CV to its own devices until 1970. This is when the 2CV6 arrived.
The 2CV6, as its name gives away, used a new 602cc version of the flat-twin engine, making 33bhp. It was detuned to 26bhp in 1976 before a bit more oomph was restored in 1979 with a 29bhp version. The 425cc model pottered alongside in the catalogue until 1979. The 2CV6 also brought in improved 12-volt electrics, while rectangular headlights were used from 1974 in a loose bid to keep the small Citroën feeling contemporary. This was the same year the car was relaunched in the UK as more drivers wanted an economy car.
Several special editions followed and the Charleston, Dolly, Beachcomber and more besides all helped bolster 2CV sales. More importantly, disc brakes replaced the front drums in 1981, but that was the last development for the car. French production of the 2CV ended in 1988 and the last one left the Portuguese factory at Mangualde in July 1990. By then, the 2CV was already a classic and it's enjoyed a strong following ever since.
What's a 2CV like to drive?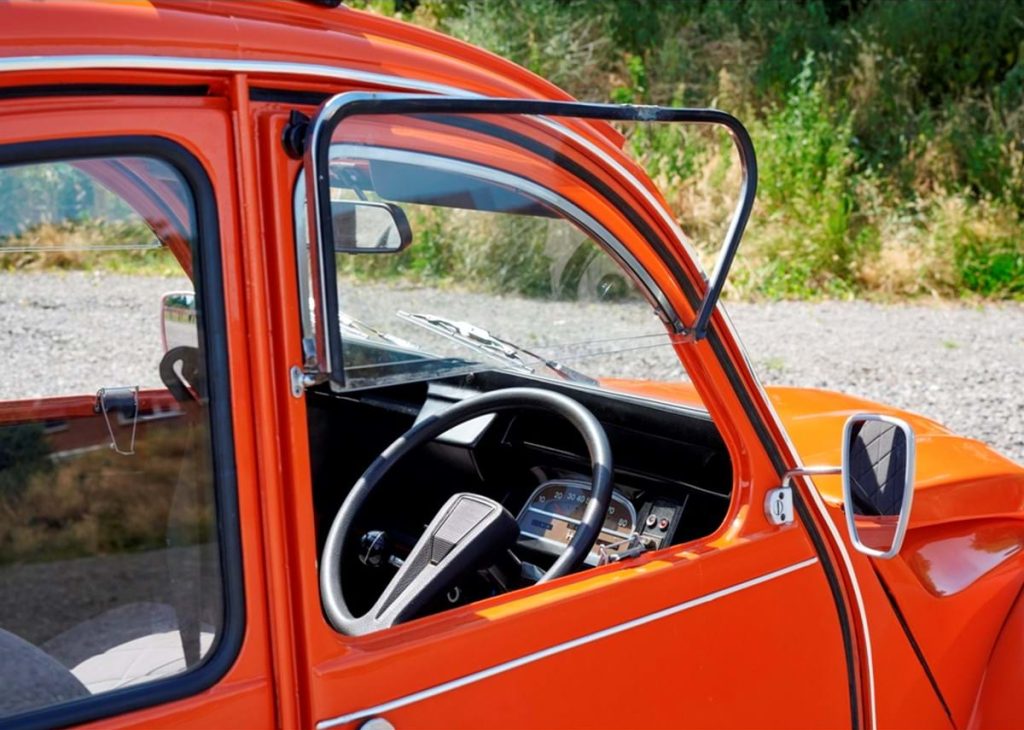 This is a relaxed, unhurried car to drive, as leisurely as a Frenchman's long lunch. That said, like a Mini, the Citroën 2CV can be driven with near disregard for the laws of physics. Its tall skinny tyres generate far more grip than you'd give them credit for, helped by the long travel suspension keeping them in contact with the ground when by rights they should be dangling in the air. That same suspension system also means you can ignore bumps and dips in the road as the 2CV just flows over them. All this, yet you'll still be working very hard to break the national speed limit on an A-road.
The combination of great handling and an underpowered engine means you can work the 2CV as hard as you like. It delivers the feeling that you've extracted every last ounce from the car's ability without every straying into any sort of trouble. The car's exaggerated body lean tells you when you're beginning to press close to the car's limits, along with a good dose of tyre squeal. It's a car that thrives on being driven with a bit of joie de vivre.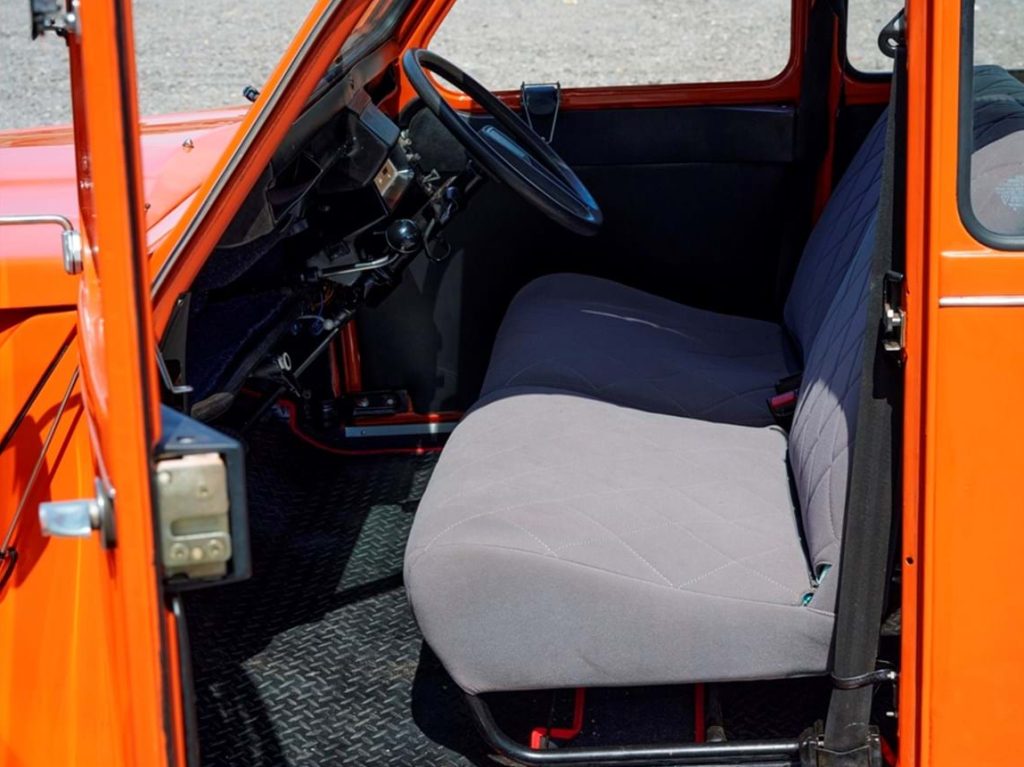 To make any sort of normal progress, you'll have to drive the 2CV with what feels like less mechanical sympathy than seems right. Yet, a sorted 2CV is oblivious to this kind of treatment, helped by its accurate and light steering, slick four-speed manual gearbox, and decent brakes if you have one equipped with front discs. On the other hands, if you're in no hurry, the Citroën will happily potter along and just about keep pace with modern traffic with only the thrum of its two-cylinder engine to tell you it's doing any work. Steeper hills will require a lower gear or two, but that's no different to any modestly powered classic car.
The simple interior of the 2CV is not refined and you'll easily spot daylight through the door gaps as you drive along. However, a roll-back canvas roof turns it into a four-seat convertible, and the chairs are comfortable and afford decent space for all occupants. The driver has the bare necessities of information from the speedo and fuel gauge, and you'll soon suss the other buttons and lights and levers. You'll also find the winding controls to open the front air vent and adjust the headlight angle, while the umbrella handbrake lever is simple to use. As for the gear lever, it's also a doddle to fathom and works very well with a little familiarity. On top of this, there's good all-round vision and a reasonable boot.
How much does a 2CV cost?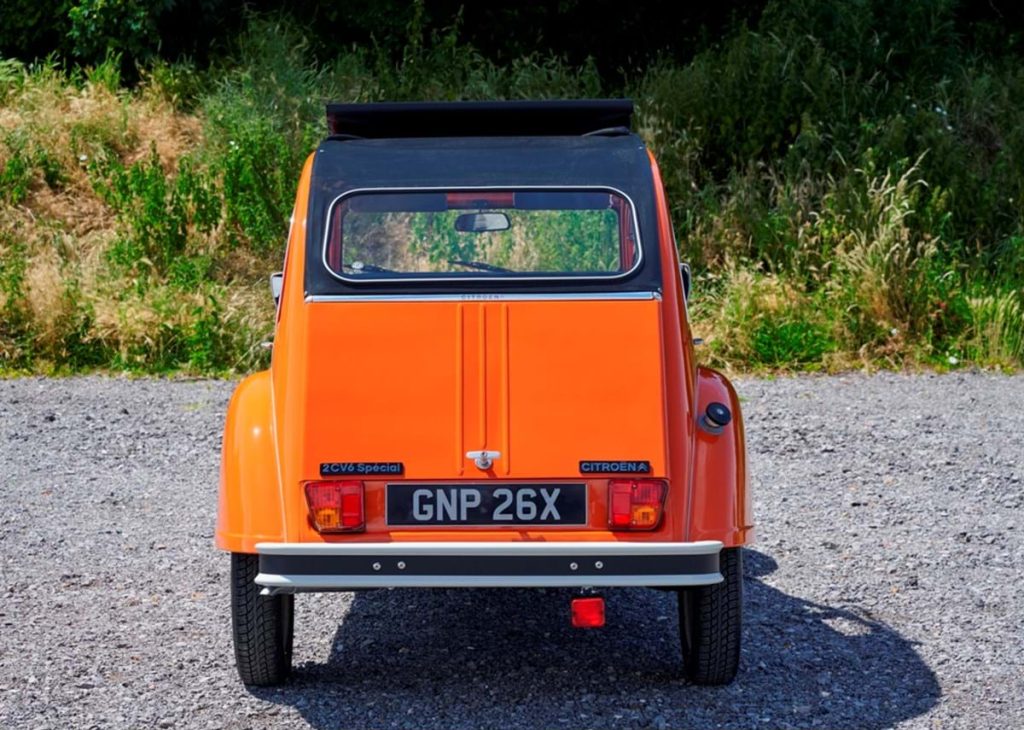 Long gone are the days of the 2CV as bargain basement transport. Despite its mass-produced, budget-motoring positioning, any car with this much charm is always going to be sought-after. There's a thriving community of owners, and an equally thriving supply of parts to keep a 2CV motoring.
As a result, prices for the most common 2CV6 model start at £5000 for a decent car you can use without worrying about its fundamental condition while still having room to improve it. The same model in much smarter shape will come in at £12,500, while a perfectly restored or as-new one will tip towards £17,000. The 2CV-based Ami and Dyane models fetch similar money while offering a different look, so it just comes down to which model appeals most to you.
Early 2CVs are much prized even if they offer the least performance and most basic driving experience. As you can see using The Hagerty Price Guide, an early 375cc model will command £15,000 for a good one, while concours examples fetch more than £26,000. Later 425cc versions are on a par for prices, while the rare and hugely desirable twin-engined, four-wheel drive Sahara model will require £32,000 to buy a car that needs plenty of work. A Sahara in superb order will break the £100,000 marker.
What goes wrong and what should you look for when buying a 2CV?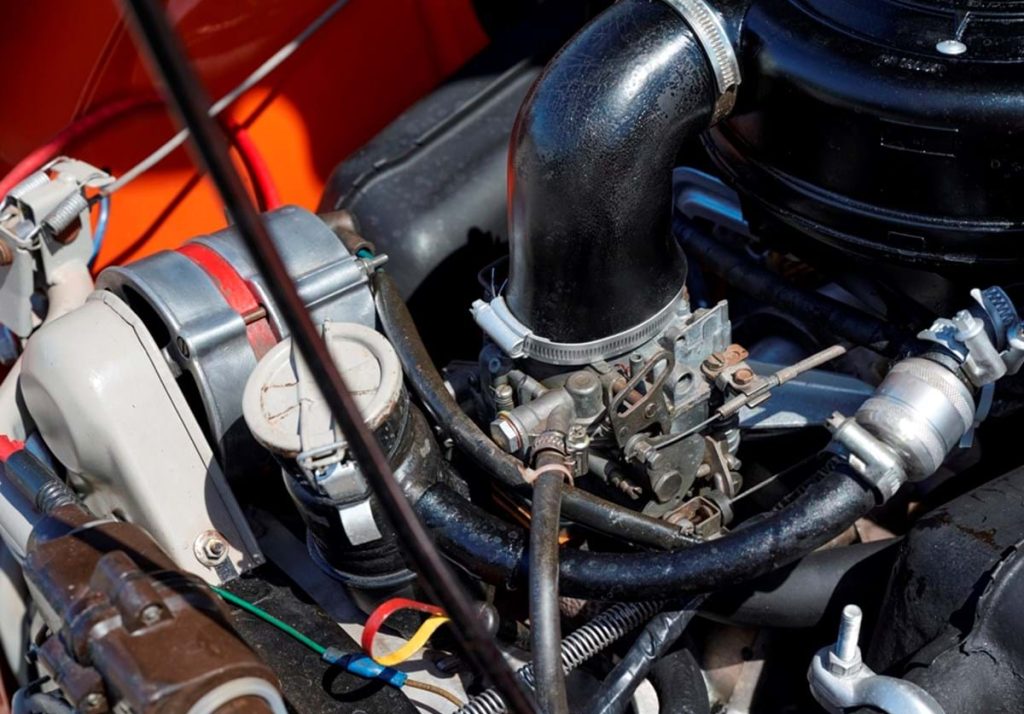 Rust, rust, and more rust should be the things you look for on any 2CV first and foremost. A car that looks shiny on top could simply have had new panels fitted when it's completely rotten underneath. For this reason, start any inspection by getting underneath and checking the Citroën's chassis. It's easy to see most of it from underneath and you can check the topside by lifting the rubber mats in the cabin.
The only section that isn't so obvious is where the body's front bulkhead meets the chassis and this is a weak spot. In the worst case, the chassis corrodes across this section and can collapse. The chassis' legs can also rust where it cradles the engine and rear body under the boot floor. If the frame is in poor condition, a replacement chassis is the best bet and you can order a remanufactured original-spec chassis. Swapping parts to a replacement chassis is well within the scope of the home restorer.
You also need to look for rust all over the 2CV's body. There is a double-skinned front bulkhead that can hide serious rot, so look and prod carefully around this area. Everywhere else, corrosion should be obvious, so check sills, the bottom of the A-pillars, floorpans, rear inner wheelarches, and boot floor. Rotten wings, doors, front vent, and bonnet are easily replaced with new panels, while replacing a worn canvas roof is straightforward.
Inside, there's a not a lot to the 2CV's cabin, so just look to see the speedo and electrics all work. Listen for any squeaks from the suspension during a test drive or when the car is rocked, as these may suggest the spring tubes need to be oiled. Stiff steering means new king pins are needed, and these should be greased every 1000 miles. The front disc brakes of later 2CVs are very simple and cheap to maintain, and the drums of earlier cars are not much more work or expense. For the gearbox, it should have a light, quick action when you've got used the dogleg first gear position. Any reticence here is usually down to a worn synchromesh on third gear, so make sure it engages smoothly. Fitting a new clutch is easy as the whole front end and engine can be removed in an hour.
Turning to the 2CV's flat-twin engine, it's a very cleverly engineered piece of kit with very few gaskets, instead relying on flat mating surfaces to keep it oil tight. Any oil leaks indicate an engine that needs a rebuild. The most obvious place for leaks are the rocker covers, which do have a gasket that fails in time. If that doesn't solve the problem, it's probably the tubes for the valves' push rods, and that requires removing the cylinder heads to sort. Valve stem seals also fail and cause smoke when the engine is started from cold. Any rattles from the motor are most likely to be broken piston rings. If you're tackling this work, you might also consider a big bore kit with new cylinder barrels and pistons that increases the capacity of the 425- and 602cc engines for more power and torque. The gains are not huge but it's all noticeable out on the road!
If that sounds alarming, don't panic as the 2CV's engine is robust and easy to work on. Look for clean oil in any car you're thinking of buying and change it every 3000 miles to keep the motor happy. Swapping to electronic ignition is a common 2CV upgrade as the original points are tricky to reach behind the engine fan shroud. A worn out engine can be reconditioned professionally for around £2000.
Which is the right 2CV for you?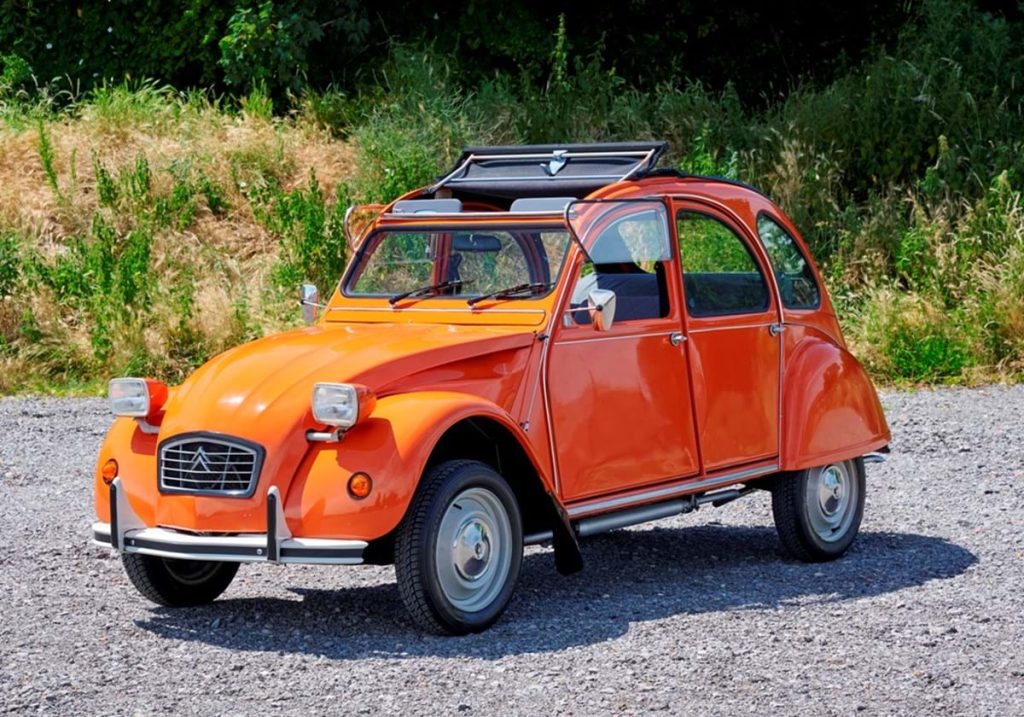 The allure of an early Citroën 2CV is hard to resist and, if you feel it's time to take it easy, why not give in and join the club? It will require a fairly hefty outlay to own one, all 2CVs are very usable and fun to drive. Later cars with the 425cc and 435cc engines offer much the same experience with a bit more power to tackle steeper hills.
For casual car enthusiasts, rather than seasoned collectors, the 602cc 2CV6 models are the best bet and make an ideal first classic car. They can reach 70mph, offer 50mpg fuel economy, and there's a wide range of colours and special editions to choose from. These cars are straightforward to look after or restore, and parts are easy to source. You'll also find a good network of specialists and club support. A 2CV6 with disc brakes from 1981 onwards is the most usable of all and there are plenty available from the classifieds.