It's pretty hard to recall the pre-BMW period in our land of beef wellington, Cheyne Walk and hunt balls. You've got to cast your mind back to before we joined the EEC in 1973, even before our sixpences and half-crowns were vapourised in the decimalisation of 1971 – probably even before the shock of the F-word when it first rang out in a British movie (Ulysses) in 1967. In the mid- to late-1960s BMWs were a range of super-costly and dull looking sports saloons and coupés beloved of a select few. British thoughts of owning a responsive 2002 or 3.0 Si were usually cast aside when the purchase price and miserly spec was examined, in favour of a Triumph Vitesse or a Jaguar XJ6. BMWs were the sorts of cars reviewed with clipped admiration in Country Life or The Times but didn't make much headway with the public, even in posh circles. And the nation that had built the Spitfire was not generally inclined to fly a Heinkel yet. The, ahem, unmentionable was still a factor, and no-one wanted to insult the ageing rellies.
But things started to take off in 1972 with the 5-series, and then three years later came the car that really made BMW a thing among the smart set – the very first 3-series. Marque pedants will insist that the -02 series cars had already done that, but I'd disagree; only with the first E21 3-series did everything perfectly gel into the absolutely must-have compact saloon. It had Sloane Rangers beating a path to the BMW showrooms on Park Lane as fast as their tassled loafers could propel them, while in the West Country, Dick Lovett was besieged by the green welly brigade and in Nottingham Sytner beckoned in the nearby gentry landed in the prosperous Midlands.
How much is your car to insure? Find out in four easy steps.
Get a quote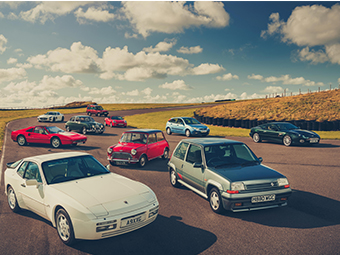 What were they all after? Only the neatest, most urbane sports saloon imaginable. The fastidiously-detailed new bodystyle – with two doors only, for the whole of this car's life in showrooms – was sleek, discreet and tasteful. The car was nifty for town but in most versions swift, powerful and long-legged enough to make every country house party away something to relish.
Despite carrying over much of the hardware of the previous generation 02, there was now a wheelbase stretched by 2.5in to open up cabin space, the driving position and dash layout were extraordinarily excellent, the rack-and-pinion steering was exemplary, and the rear-drive layout responsive and fluid.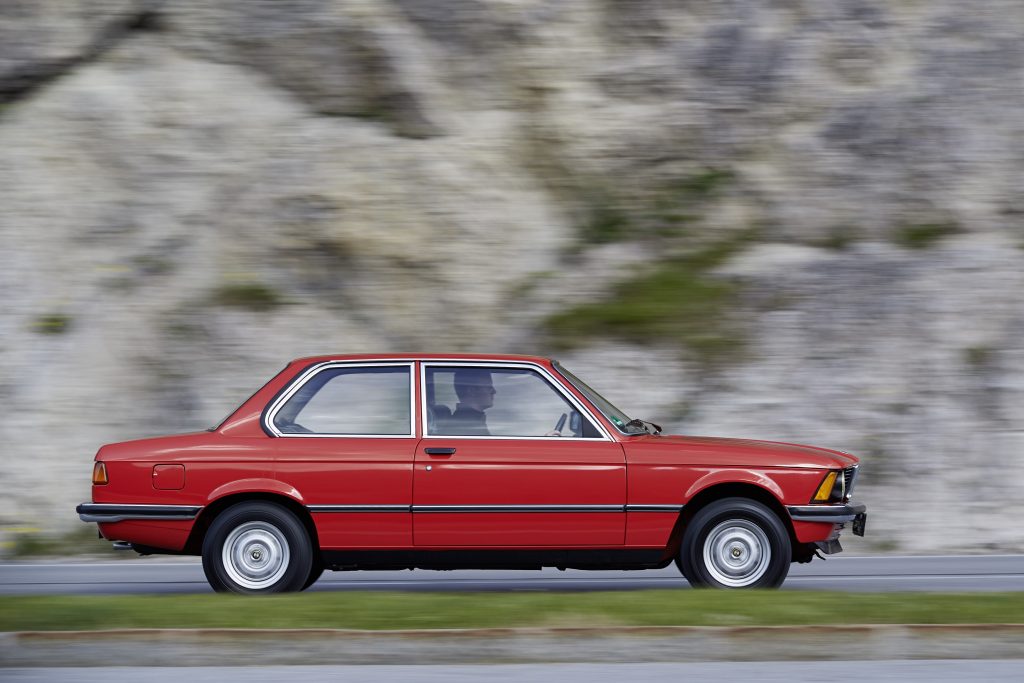 The 320i was the initial figurehead of the range announced in January 1975 and on UK sale in October '75 with its fuel-injected 2-litre, four-cylinder engine at £3446. Acceleration saw it hit 60mph in 10.2sec, the quarter mile in 17.3sec, and 100mph in 36.8sec. Any Hooray Henry who'd checked it out in the weekly rag Autocar would've been reaching for the Coutts chequebook after reading: 'It does this with great and delightful zest as its predecessor did, plus a smoothness which remains a standard-setter to other makers of 2-litre four-cylinder engines'.
Other options were the 1.6-litre 316, the 1.8 318 and a less athletic 2-litre 320 with carburettor. Both the 2-litre cars featured four round headlamps, the others just a pair. However, the 320i was to have but a short stint in the UK price lists. In 1977, it was ousted by the 320-6, which had lost its fuel-injection and 3bhp of power but gained two extra cylinders in its new straight-six M60 engine, which made for even smoother sophistication in everyday driving. There was, in addition, the 143bhp 323i from 1977. All the models' suspension had recently been adjusted to stiffen the front and soften the back, but some said the 323i was still rather too spirited and tail-happy for its own good when snap oversteer could erupt on a tight corner taken too fast. [We ran a used example for years on one of the car mags, and it was terrific fun for that very reason! – Ed.] That wild-man reputation made the new 320-6 the connoisseur's drive, and ergo the one Sloanes went for en masse.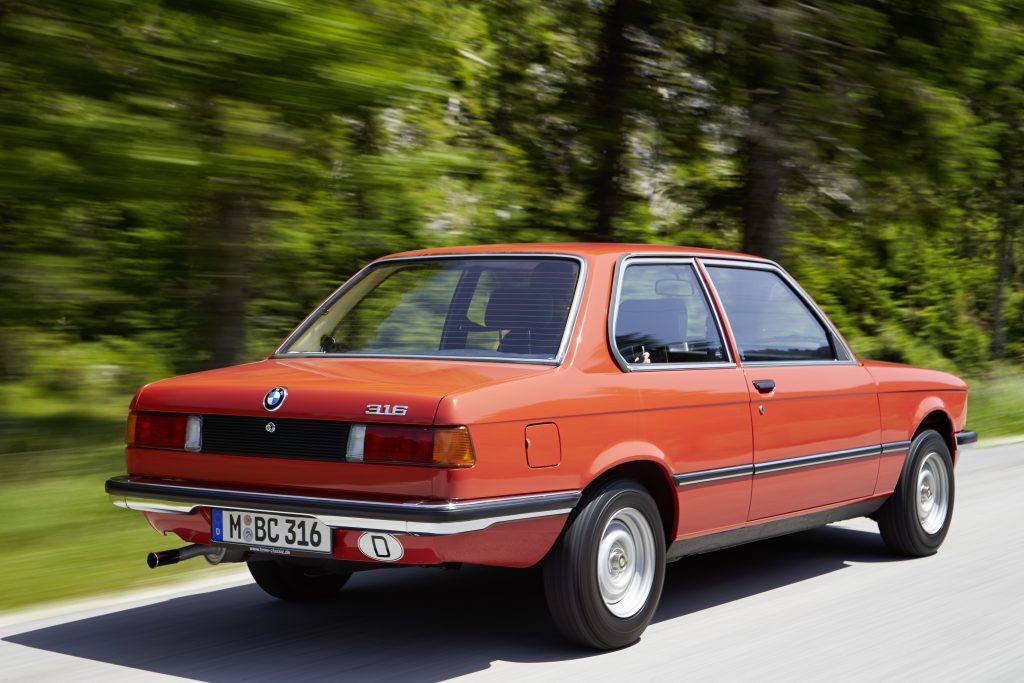 With Mrs Thatcher installed in Downing Street in 1979, city and property booms were just around the corner, and the money started pouring into BMW GB from well-connected merchant bankers and posh estate agents. The cash was splashed all over the revised range in 1979 which now saw five-speed overdrive or close-ratio gearbox options for the six-cylinder models, along with facelifted (but still thankfully restrained) nose styling and dashboard, and integrated electric mirrors. There was also a cabriolet option, neatly done by coachbuilder Baur in Germany, and it proved quite popular even though you had to buy the car first and then trust them to saw the roof off for you.
And even after the capitalist gin stopped gushing in 1981 as the economy plunged into recession once again, BMW was ready with its tonic, a stripped-back 315 (although it was still a 1.6) with a few deductions ideal for giving a token appearance of probity.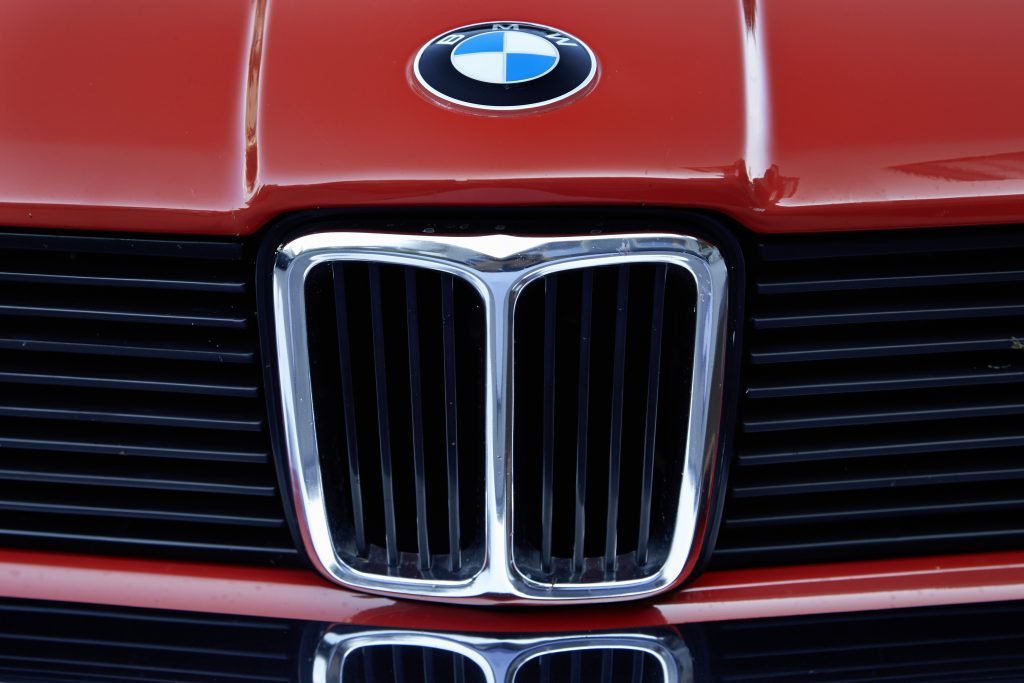 Rupert and Caroline had taken strong heed of the words in The Official Sloane Ranger Handbook that was a publishing sensation that year. 'BMW is reverse flash,' it opined. 'You know it looks plain ("not much for the money") to lots of oiks. You know it'll accelerate their tin heaps into the ground. You know you can talk about the "practical design" and quality engineering. Everyone who knows anything knows why one buys a BMW. It's for the Ranger who's making it at 30.'
With such granite Sloane endorsement, BMW was firmly on its way to being the "Ultimate Driving Machine" of the hoardings on Cromwell Road (and also reality – the Advertising Standards Authority would have had a hard time challenging that) by the time the new E30 version arrived in 1983.
Check out the Hagerty Media homepage for daily news, features, interviews and buying guides, or better still, bookmark it.