It's been a very long time coming, but the Mercedes-AMG One is finally here. Bristling with Formula 1 tech it might just be the most complex car ever completed. Marrying a Grand Prix turbo V6 with no fewer than four electric motors for a combined 1049bhp, a top speed of 219mph, DRS and a "Strat 2" track attack mode, it's AMG's ultimate interpretation of a 2020s supercar, or, in more modern parlance, hypercar.
Race-derived or simply excessively-engineered, such supercars have been an unstoppable force for nearly 70 years, each generation bringing more tech, more power and more sensational styling than the last. Let's take a look at ten of the top performers – and add your suggestions, of which there will be many, to the comments.
How much is your car to insure? Find out in four easy steps.
Get a quote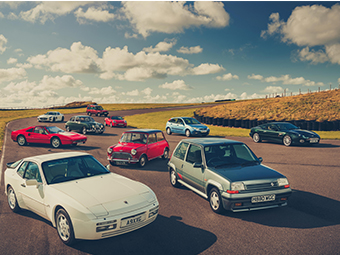 1954 Mercedes-Benz 300SL Gullwing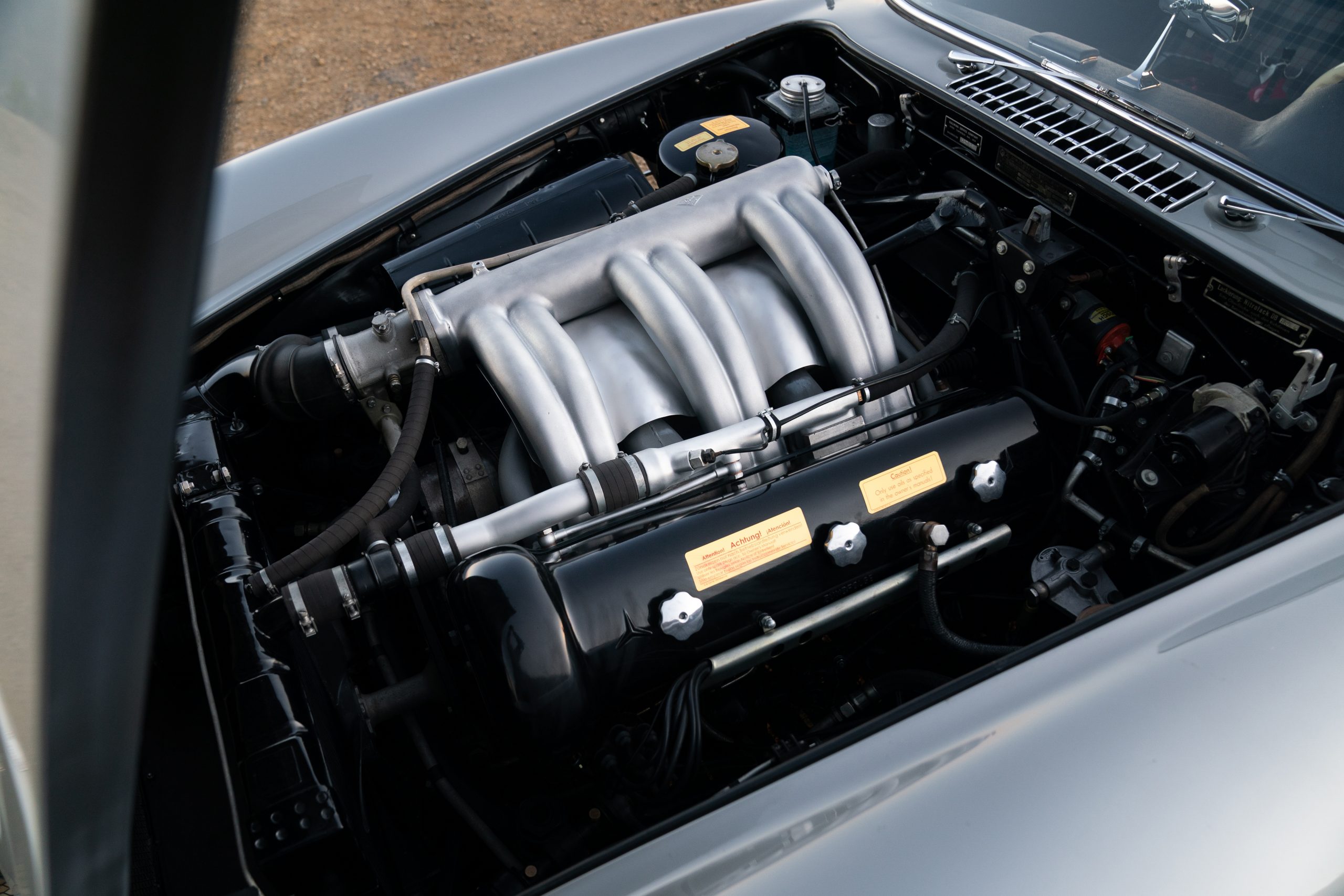 In the early 1950s Mercedes was doing rather well with its W194 race car, notching up wins at Le Mans, the Nürburgring and the marathon Carrera Panamericana, when American importer Max Hoffman convinced the Mercedes board that a road-going version would go down rather well in the USA and, arguably, the first supercar was born. Bringing features such as a tubular frame chassis, with accompanying ultra-wide sills and 'gull wing' doors the 300SL was the blueprint of what would follow. The fact that it was also comfortably the fastest production car at the time cemented its legendary status.
1964 Ford GT40

We all know the story. Determined to beat Ferrari at Le Mans after being snubbed by Enzo himself the Ford Motor Company set to work developing its first mid-engined race car. The GT40 got the job done in 1966, 1967, 1968 and 1969 – just to rub salt into the wound. Of the 105 examples made, only 30 are said to have been either built as road cars or converted to street use. With a near-central driving position and namesake 40-inch height the GT40 was very much the supercar of the 1960s.
1974 Lamborghini Countach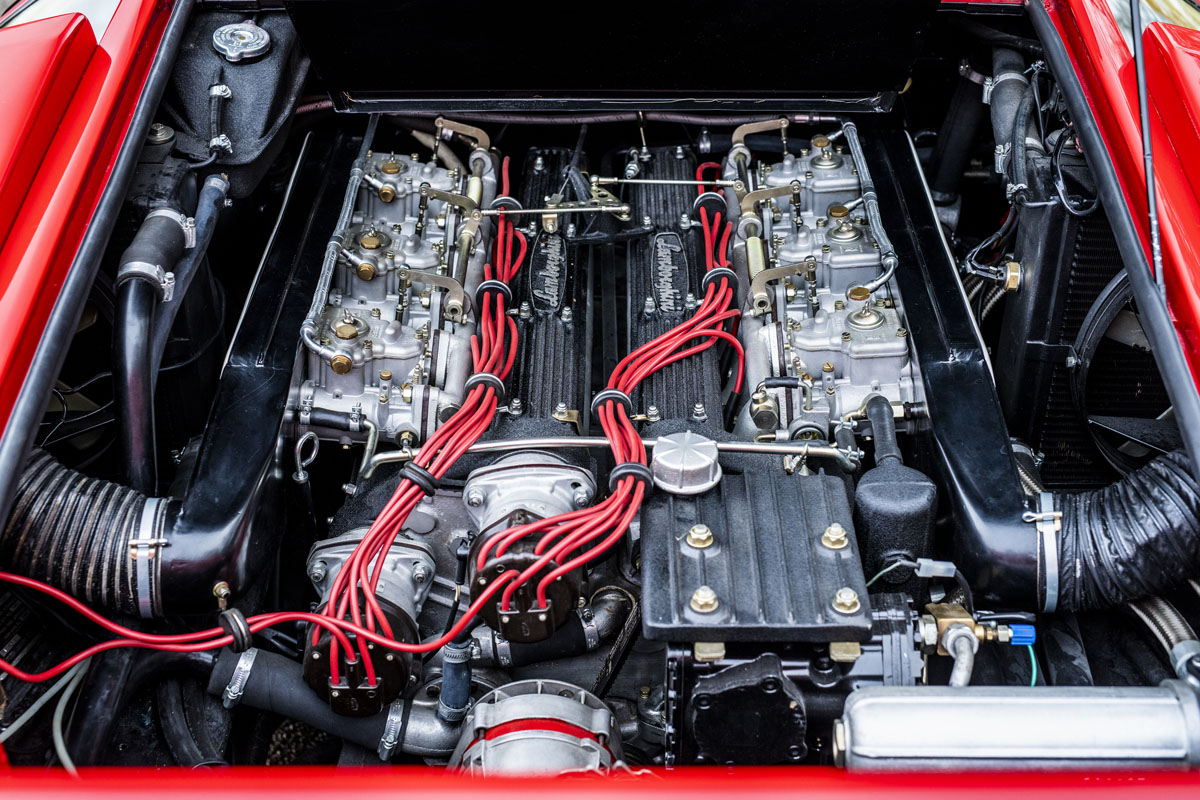 Presence is every bit as important as performance in the supercar world, and there are few cars that ever made an entrance as big as the Lamborghini Countach. Where the Miura was a timeless beauty, the Countach was straight from the future. Who cared how hard the thing was to drive when it looked this spectacular? Marcello Gandini's design set the visual drama for every Lamborghini to follow.
1992 McLaren F1
Sketched out in an airport lounge and brought to fruition with the aid of a bespoke BMW V12, Gordon Murray's McLaren F1 pushed the boundaries of automotive engineering and design just as far as early Nineties tech would allow. Its carbon fibre tub and central driving position were beyond exotic, its performance mind-melting and its half-million-pound price tag simply unheard of. For the 106 buyers it would also provide to be an astonishing investment.
1995 Ferrari F50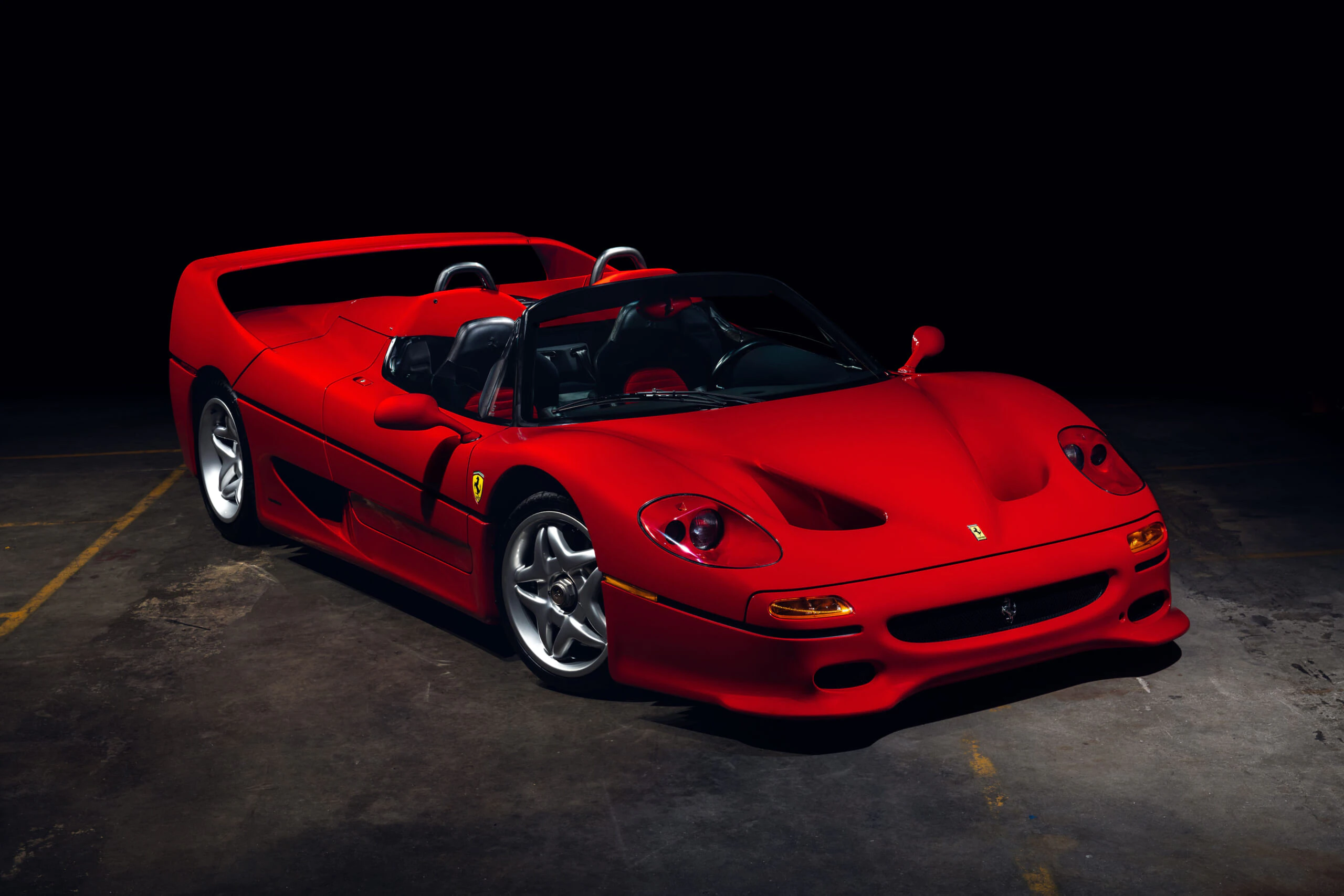 Many will argue whether it should be the F50 or the ten-years-younger F40 that makes this list. Both mid-engined cars featured composite construction and headline-grabbing speed, but it's the F50's use of a Formula 1-derived engine, not just as propulsion, but as a structural element of the car that we say grants it standout status. It's true that the 60-valve, 4.7-litre V12 was no longer quite the same as the 1990 Ferrari 641 from which it was derived, but with over 500bhp nobody was complaining. With only 349 built the F50 didn't capture collectors' imaginations in the way the F40 did, but now values are up above £3 million, its time has come.
1997 Mercedes CLK GTR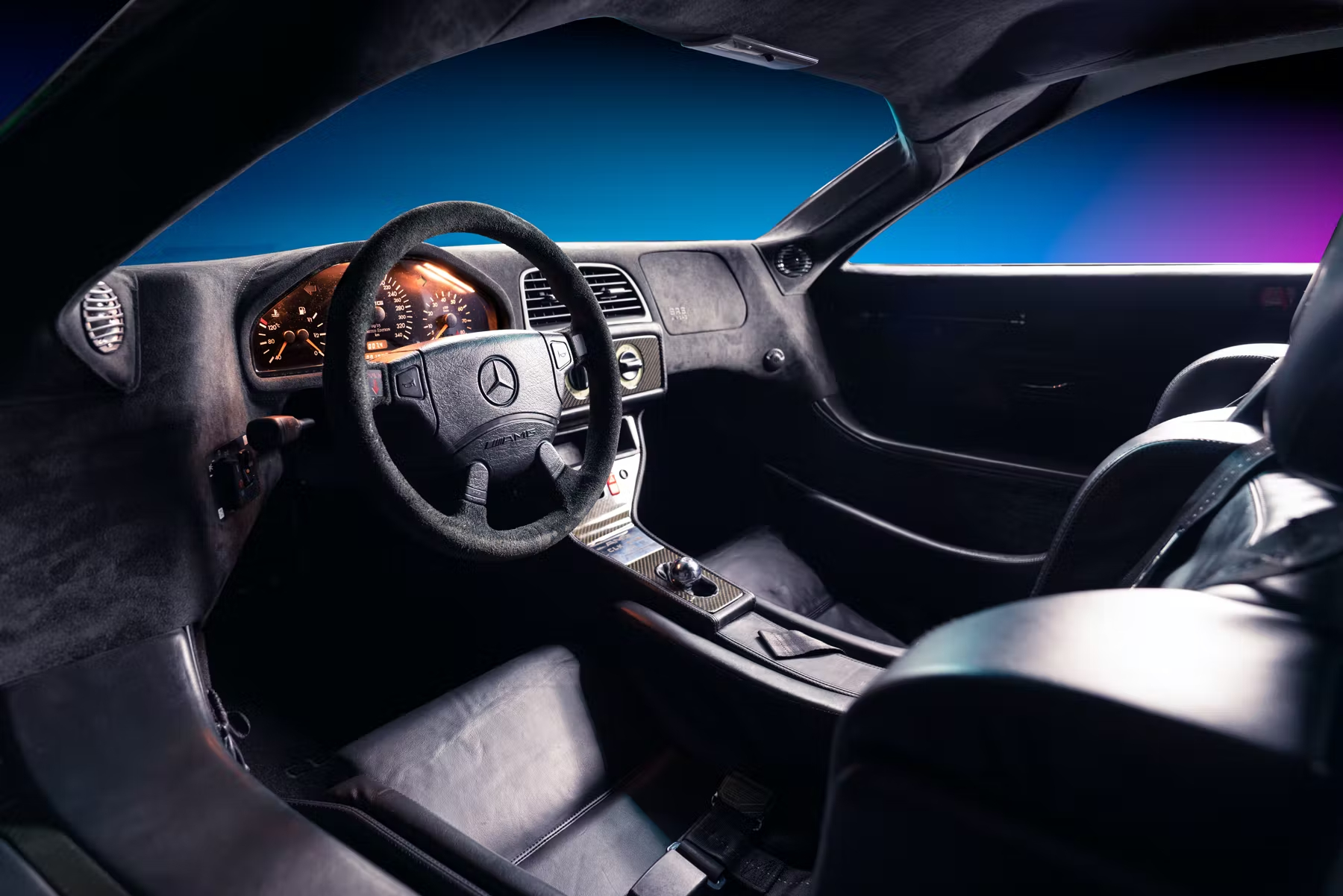 The GT1 sports car endurance racing regulations in the mid-Nineties spawned a very small series of truly insane road cars, built to meet homologation requirements. Porsche created a squished and stretched 911 GT1, Nissan assembled its R390, Toyota the GT-One and Mercedes came up with the CLK GTR. It bore absolutely no resemblance to its namesake coupé, aside, perhaps from the headlights and comedy grille. This was an out-and-out race car that weighed barely a tonne in racing trim but packed a 600bhp punch. The Strassenversion somehow squeezed a leathery cabin inside as a concession to road use and to justify its £1.5 million price. Some 20 coupés and five roadsters were assembled and are worth over £4 million today.
1999 Pagani Zonda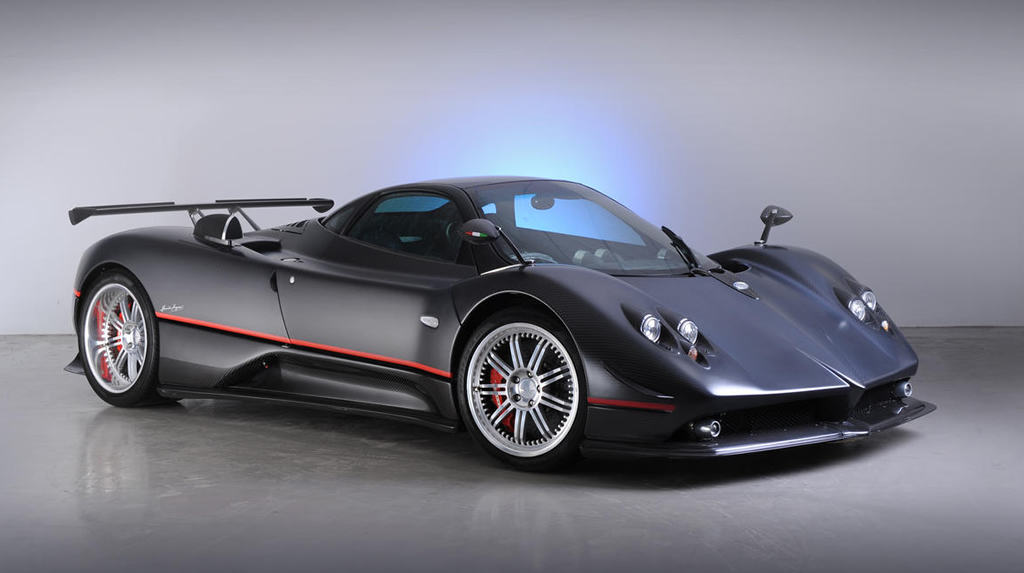 Horacio Pagani spent some solid years as chief engineer at Lamborghini before setting up shop just down the road. With his 1999 Zonda, Pagani redefined the supercar for the 21st century. As dramatic a departure from everything else as was the Countach decades before, the Zonda also brought a watchmaker's precision to every interior switch, and a craftsman's touch to every leather stitch. This level of hand-made luxury surpassed all that preceded it and the AMG V12 engine ensured that it would also pass anything else on the road as well.
2005 Bugatti Veyron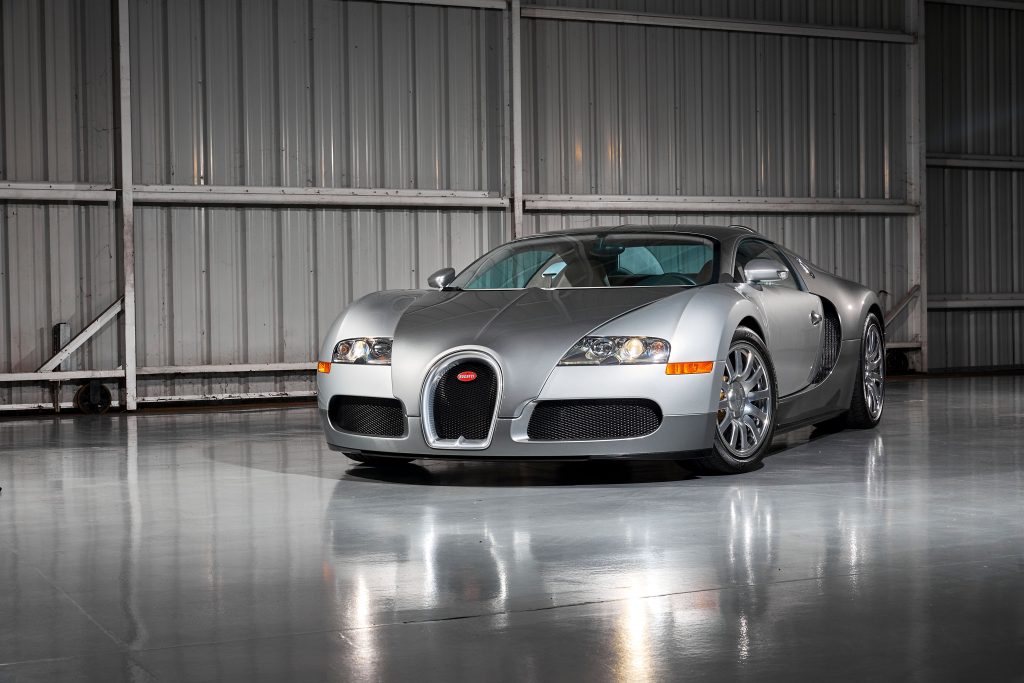 The Veyron was the vanity project of VW boss Ferdinand Piëch. Having bought Bentley and Lamborghini he still craved more and took over the Bugatti brand with a singular mission to create the fastest car in the world and make over 1000bhp available to the driver of a production road car for the first time. Like the AMG One it was project plagued by delays, largely down to figuring the cooling for the quad turbo W16 engine, but eventually the Veyron blasted on to the scene at 253mph and €1 million.
Porsche 918 Spyder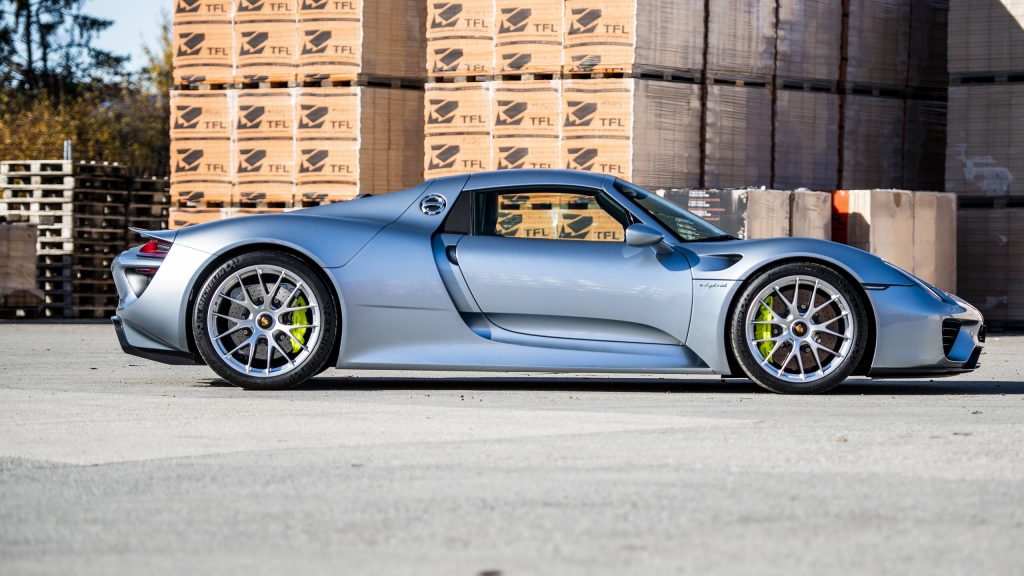 2013 brought the hybrid hypercar Holy Trinity: the McLaren P1, Ferrari LaFerrari and the Porsche 918 Spyder. All three deserve a place on this list, but with space for just one, we're opting for the Porsche. The 918's mid-mounted V8 sent 608bhp to the rear wheels, which just a few years earlier would have been plenty to grant it hypercar status. However, Porsche accentuated it with a pair of electric motors, one on the front axle and the other fixed to the engine giving it a total of 863bhp. In The Grand Tour's Holy Trinity episode the 918 Spyder was faster than both its rivals, much to Clarkson's chagrin. Enough said.
SSC Tuatara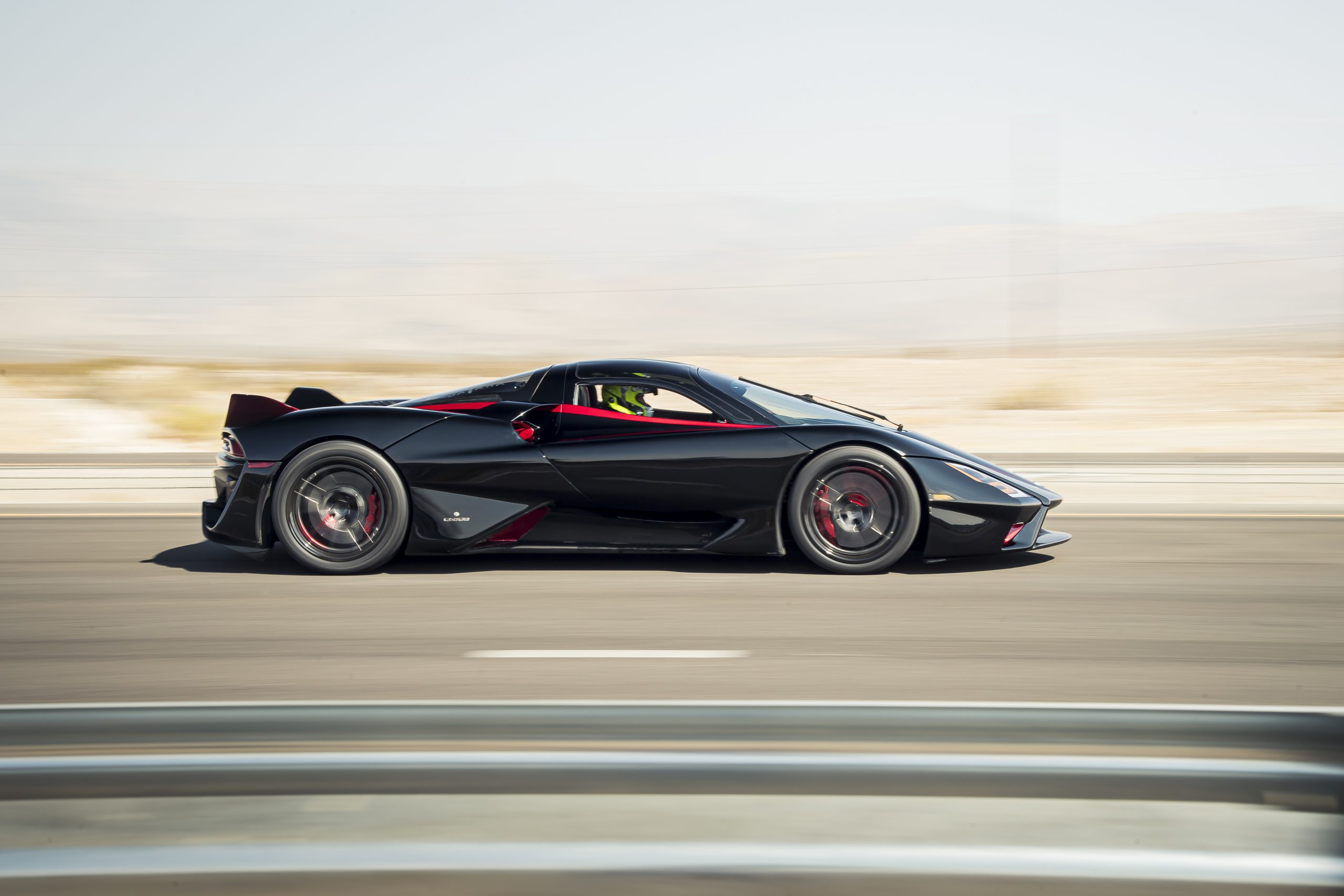 Another hypercar battle is underway right now as Bugatti, Koenigsegg and SSC each seek to set a new road car speed record far beyond 300mph. Koenigsegg's Agera RS is currently trailing at 277.87mph, Bugatti's Chiron managed 304.77mph and SSC is on a charge to get a genuine Guinness World Record after claiming it had reached 331.15mph, but having to re-run its attempts after mistakes in the recording. How will the Tuatara achieve this? Through the brute force of a 1726bhp, 5.9-litre twin-turbo V8, aided by a wind-cheating design with some active aerodynamics. It may be less technologically sophisticated than its rivals, but if the Tuatara gets the bragging rights that will hardly matter.
Read more
2022 Bull Market List: 10 of Britain's hottest collectable cars
Driving the Greats: The Lamborghini Countach is terrifying and thrilling all at once
Driving the Mercedes 300 SLR "Uhlenhaut coupé" – the world's most expensive car