It was your typical 1930s British Pathé to-camera: stilted, wooden and plummy. Two women leaning against a humdrum saloon: one is glamorous – wavy hair with bow, fitted race suit cinched tightly; and the other tomboyish – hair pulled back and baggier (likely brown) overalls. The former giggles and flourishes a cigarette as the latter trots out a "jolly good show" before proffering 'congratulations': "I am very glad you won." When clearly she is not.
This alpha female – sufficiently confident to trek with dogs through the wilds of northern Canada – had since 1921 been breaking speed records from 1km to 24 hours on two, three and four wheels. Born in Lancashire, née Glubb, to a high-ranking military family and educated at Cheltenham Ladies' College, her courage in driving ambulances on the Eastern Front of World War One had seen her decorated and mentioned in dispatches. Gwenda Stewart was a tough cookie – though not without wiles: all three husbands – UK concessionaire for Spyker, managing director of Trump motorcycles, and noted tuner – had the contacts, expertise and wherewithal to progress her career. The first woman to finish a motorcycle grand prix – third at Strasbourg in 1926 on a 250cc Terrot – was in the success business.
How much is your car to insure? Find out in four easy steps.
Get a quote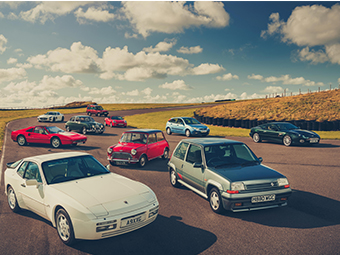 Her victorious rival, almost nine years the younger, appeared trivial in comparison. Looks, however, can deceive: Toronto-born Kathleen 'Kay' Petre, née Defries, was a 4ft 10in 'giant'. A relative newcomer to motorsport, she had in 1932 quickly and capably adapted to it, finishing third and second in her first two races at Brooklands in a Wolseley Hornet gifted by her much older second husband. Graduating to a 2-litre Bugatti, she won a handicap race in 1934 in thrilling circumstances before setting a new Ladies' Lap Record – 124.14mph – of the fearsome banked Outer Circuit in a loaned, more powerful Grand Prix Bugatti.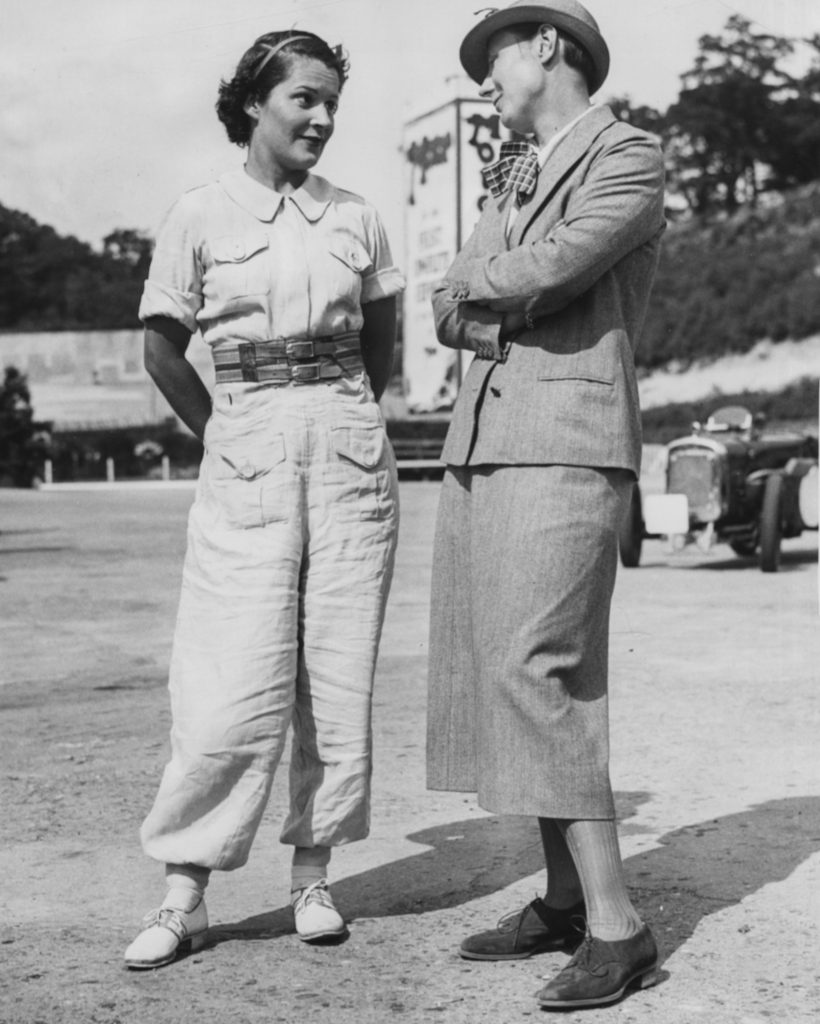 In an era and at a venue flush with fast women – Mses. Allen, Evans, Richmond, Skinner, Taylour, Wisdom, etc – this former Paris art student was the darling of the Surrey track's 'Right crowd and no crowding'. Happy to play up to the role, she was not averse to using her power over men "to exert her authority" when required: Petre was as persnickety about the preparation – by mechanics in spotless whites – and performance of her cars, as was Stewart.
Both were matches for the men – but which of them was the quicker? Their chosen weapons for the decisive match race at Brooklands in August 1935 could not have been more different: towering 10,668cc 'thunder bus' versus low-slung 1673cc rifle-crack track car.
Petre's Delage Type DH, with which she had raised the Ladies' mark for a second time in 1934 – 129.58mph, despite gusts, and tyres worn down to the canvas after just three laps – had briefly held the Land Speed Record in 1924: 143.31mph through a flying kilometre on a narrow, tree-lined Route Nationale in the hands of René Thomas, survivor of the world's first recorded mid-air collision in 1910. Different days.
Caution was not totally absent: cars more than 10 years old were usually automatically pensioned off at Brooklands. La Torpille, however, had been extended a year's grace despite scrutineers casting a wary eye over cracks in its aluminium crankcase. Undeterred by metal fatigue and dangers contained therein, and boosted by a bolster in order to reach wooden blocks on the pedals, petite Petre shoved the central throttle until it could go no further.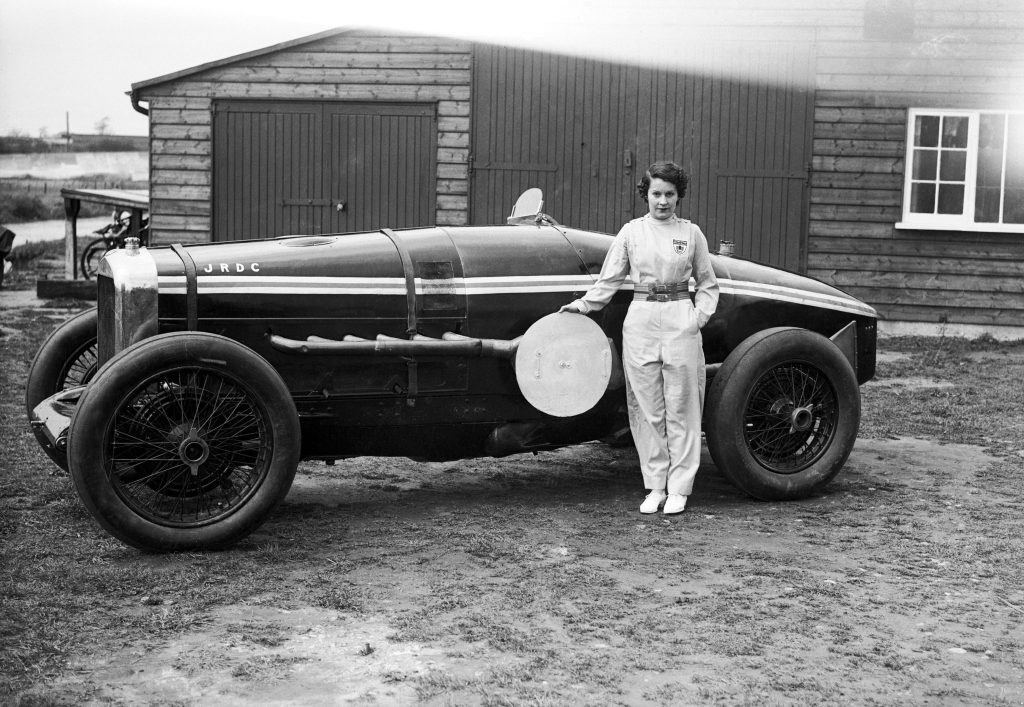 Its dry-sump, twin-magneto V12 was a proposed aero-engine with stated maximums of 350hp – more likely 285 – at 3200rpm. Cast-iron heads atop individual barrels with welded sheet-steel water jackets and set at 60 degrees each carried two vertical, offset valves operated by massive rocker arms of differing lengths connected to the single camshaft via long, exposed pushrods within the vee. The crank was held by five roller races, a massive central roller bearing and a ball race at its nose and carried deep-skirted alloy pistons atop tubular conrods set side-by-side on each journal.
As such the channel-section chassis seemed inadequate, there being just four cross-members, two of which were tubular and extended to act as hangers for the Hartford friction dampers (paired at the rear). The crankcase's bolting directly to the frame at four points provided extra bracing.
Boasting a four-speed gearbox and Perrot-type four-wheel brakes – drums activated by cable – this behemoth handled better than might reasonably have been expected given its 1500kg and 111in wheelbase on half-elliptic springs and underslung back axle. This was the car that informed the mighty John Cobb – the record-breakers' record-breaker – about speed and power during his ownership from 1929-'32.
By 1935 it was in the hands of the Junior Racing Drivers' Club – they planned to give hardy souls passenger rides! – and was being entered in races by future famous motor racing photographer Louis Klemantaski. Its compression had been raised to 7:1 and original quartet of downdraught Zenith carburettors replaced by a twin-choke updraught.
Stewart's front-wheel-drive Derby-Miller was not in its first flush either having been built around a car wrecked on its debut in 1927. It was, however, of an entirely more modern outlook and futuristic efficiencies. Reconstituted and reworked in terms of cooling and handling by Iowa's Phil 'Red' Shafer on behalf of AC Delco, who withdrew before the work was completed, it had twice contested the Indianapolis 500, finishing sixth in 1928, having led 17 laps driven by Babe Stapp, and 12th the following year.
Co-conceived by Los Angeles engineering genius Harry Miller and ace driver Jimmy Murphy to better cope with Indy's oil-slicked bricks and built at bankrupting cost – its rear-wheel-drive cousins were half the price – its specification and fit-and-finish were unmatched. The 1478cc twin-overhead-cam straight-eight featured a robust barrel crankcase and could turn at 9000rpm if needed to generate 250bhp thanks to a centrifugal supercharger (in some cases benefiting from an intercooled charge) spinning at 14,000rpm and boosting to a 25psi maximum.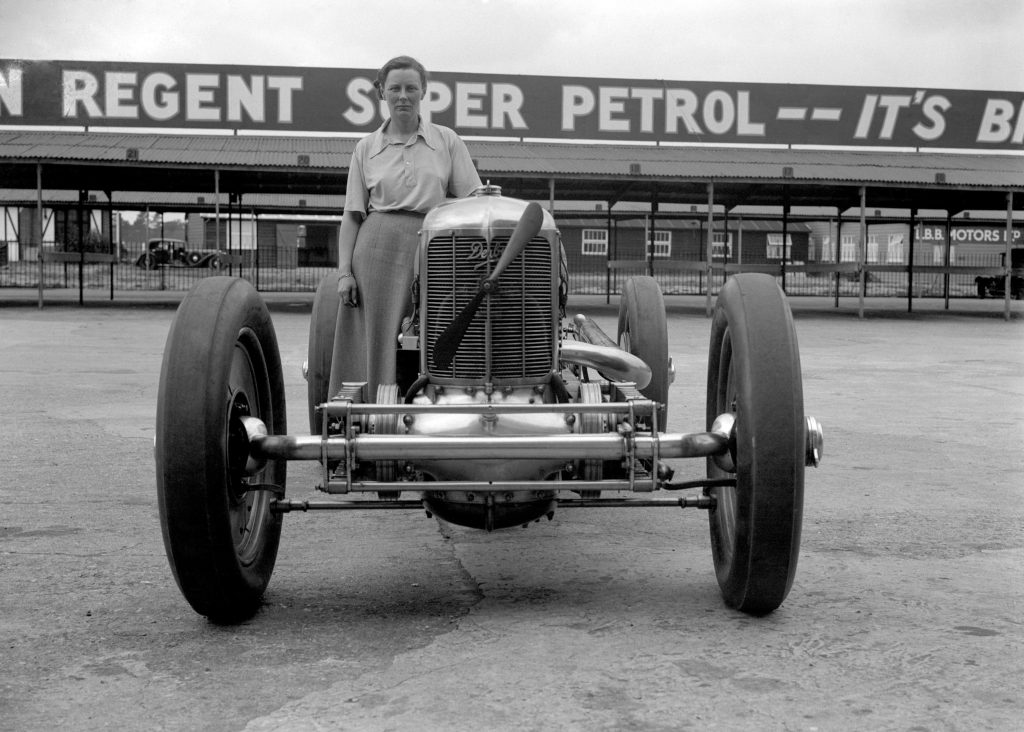 It was bought for Stewart in 1930 on the recommendation of engineer/racer Douglas Hawkes, who had competed at Indy in 1922 and '26 albeit in uncompetitive machinery: 3-litre Bentley and supercharged Anzani-engined special built in conjunction with Ernest Eldridge, former LSR rival to the aforementioned Delage in his fire-breathing Fiat Mephistopheles. Hawkes, who had overseen Stewart's bikes and trikes and would become husband number three in 1937, was a director of the Derby engine and car company based in the Paris suburb of Courbevoie – also the home of Delage – and saw this as an opportunity to improve and promote the marque's traction avant road car. Stewart just wanted to go fast.
Soon she was setting world and European marks – including 10 miles at 137.2mph – in her new acquisition and arrived at Brooklands in 1931 for its BARC August Meeting touted as contender for the (only fractionally) faster outright lap record. The attempt, however, was a fiasco. The engine, now bored and stroked, was sick. The chassis, on four short and stiff quarter-elliptics for its de Dion front axle, was unsettled by the deteriorating kidney-shaped venue's kidney-jarring bumps – tightly cinched body-belts were a fashion statement second. The end result was a disappointing and unrepresentative 112.17mph.
Stewart much preferred Montlhéry, a half-hour from Paris and shorter at 1.584 miles and steeper at 52 degrees; it was symmetrical and smoother, too. Neither did it preclude running at night nor demand that cars be fitted with silencers. More suited to her needs, she had since the mid-1920s based herself in a nearby bungalow and operated out of a shed beneath one of the bankings. (But for a quick-thinking mechanic the car would have been lost to fire there in 1932.) And in July 1934 she lapped at 147.79mph – an outright record for any European circuit.
By this time the Miller had undergone a raft of modifications allowed by Derby's facilities: a third bearing for its supercharger drive; an even stiffer crankcase; five new plain main bearings, plus conrods, camshafts and (Hawkes' Martlet) pistons; plus a stronger gearbox, albeit still in three-speed form, to cope with standing starts demanded by acceleration tests. It also featured an extra oil pump turned by a twin-blade wooden propeller jutting through the radiator grille and engaged by a lever within the narrow cockpit. By 1932 it was said half in jest that the only remaining original parts were the radiator and Winfield carburettor. Certainly nobody queried the Derby Special nomenclature.
The Bank Holiday showdown between women and machines was scheduled for two laps, finishing on the long Railway Straight after a flying start at The Fork, the sweeping right-hander shaded and made blind by towering Vickers Ltd sheds. The prize pot was 50 Sovereigns – £30 to the winner – but the challenge went deeper than money.
Stewart, recovered from a skiing accident, still found her car a handful despite the addition of upper and lower crossbars between the front spring hangers in a bid to reduce distortion of the independent-by-torsion bar suspension and so better control wheel movement. Even so she struck early during Saturday's practice: the first 130mph lap of the 2.767-mile dished oval by a woman: 130.17mph.
Petre, by now a winner of handicap races from their scratch mark and the uncrowned 'Queen of Brooklands', responded bravely that evening with a lap at 134.75mph: faster than Cobb had ever gone in the same car. This was getting serious and the BARC, which had perhaps anticipated this as being a bit of fun, began to get cold feet about these female hotshoes. It ruled that the matter be decided on Monday by individual runs instead.
Petre went first and on her second lap stopped the clocks at 134.24mph. But already the Delage's heavy clutch was slipping and she was unable to improve. A chink of light for Stewart? Not quite. That detested silencer exploded after a lap at 133.67mph. Jolly bad show. Forced to stop by fumes, she had lost the battle but not the war.
The following day, in front of empty grandstands (just how she liked it) she dived into the cockpit – not much taller than Petre, she peered over its cowl – and on streamlined disc wheels slid stealthily onto an empty track to set a Class E (up-to-2000cc) and women's lap record that would last forever: 135.95mph. The BARC breathed a sigh of patriarchal relief and concluded to never again suggest such a thing.
Stewart's career thereafter petered out. The Derby Special was offered for sale but could not find a buyer despite a knockdown price; and Derby the company closed its doors in 1936. A planned road racing career had hit the buffers in 1935 when both she and her new supercharged 1500cc fwd Derby-Maserati voiturette underwhelmed: first retirement at Dieppe and last-placed finisher at Bremgarten in Switzerland. Two outings in Derbys at Le Mans had also ended in disappointment. Her best result was a seventh place in the 1936 BARC 500 – then the world's fastest race – in the ex-Scuderia Ferrari 4-litre Duesenberg single-seater shared with George Duller.
Petre was the better in this regard – perhaps thanks to balance honed ice-skating – and showed well at the more twisting Donington Park and Crystal Palace circuits in a variety of cars: the 'White Riley' (painted a fetching blue), ERA single-seater (she spun and stalled) and Grand Prix Alfa Romeo 8C Monza. She twice set the Ladies' record at Shelsley Walsh and in October 1936 became the first woman to win on Brooklands' grandiosely named Mountain Course having briefly held its Class F lap record in 1935. She was classified 13th at Le Mans in 1934 in an 1100cc Riley Ulster Imp entered and co-driven by Dorothy Champney, and in January 1937 became the second woman to sample a rear-engined 520bhp Grand Prix Auto Union – after impressing reigning European champion Bernd Rosemeyer in a series of handicap races in South Africa. Sadly they would next meet in hospital.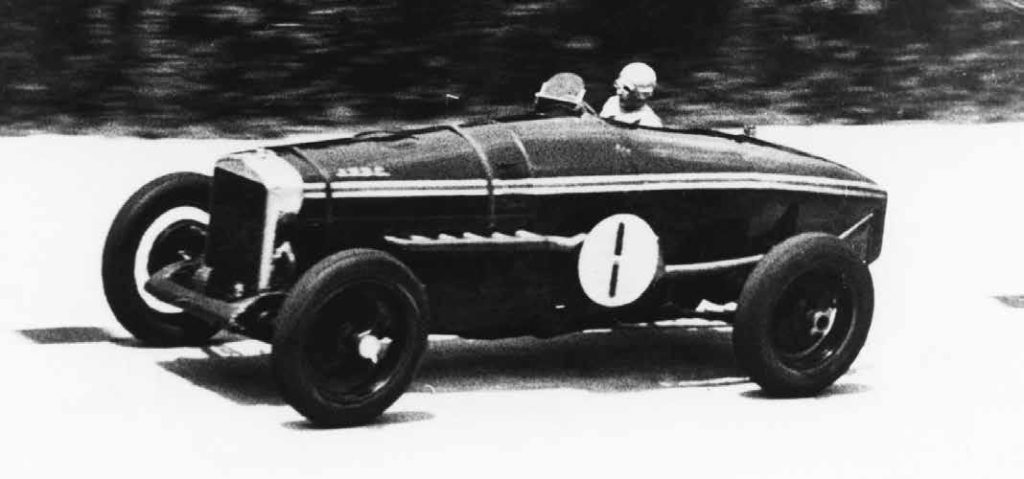 Co-opted to drive a works Austin single-seater – the side-valve version not the latest twin-cams – Petre was practising in damp conditions for the 1937 BRDC 500 (now kilometres rather miles) when Reg Parnell's MG, running higher on the banking, spun and T-boned her. Thrown out as the Austin cartwheeled into a ditch, she suffered head injuries and was in a coma for days. Partially recovered, she attempted a comeback at Brooklands in March the following year. All appeared well bar the sticking plaster on her forehead – she was suffering some facial paralysis, too – but, as would the similarly affected Stirling Moss in 1962, she decided that some of the old magic had been lost and called it quits. Not that she was able to stay away entirely or out of trouble.
Attending May's JCC International Trophy, she was one of the 10 injured – Douglas Hawkes was another – when Joseph Paul's (more modern) Le Mans Delage V12 caught fire, collided with another car and ran up a steep bank and through a paling fence. A female spectator was killed and talented designer/engineer Murray Jamieson subsequently succumbed.
Petre had also contested rallies – the Monte, Paris-Nice and RAC – achieving success in both seats in Riley, Railton and Singer. But it was as a journalist covering the 1939 Monte Carlo Rally that she was involved in a collision with a lorry when driving colleagues to dinner near Lyon. Passenger Reginald Empson was killed and Petre was charged with manslaughter but no further action was taken. The case then became a cause célèbre when Empson's wife Stella, an actress known formerly known as the Modern Venus, sued Petre, who settled out of court.
She worked for the Ministry of Food during World War Two advising on maximising rations, a role she continued through the Austerity era with the Daily Sketch and combined with employment as motoring correspondent for the Daily Graphic. As colour consultant to Austin and later BMC, she designed interior fabric patterns for the Mini.
Stewart was less frantic. Having again driven ambulances during a global conflict and also contributed to the war effort as a lathe operator, she and Douglas took to their sailing boat Elpis and toured the Med before settling on the island of Poros. Moving to Athens after Douglas's death, she passed a few days short of her 96th birthday. Petre was 91 when she died in a Camden care home four years later.
That old misery Father Time had caught up with them at last.
Read more
11 women who made automotive history
A brief history of Brooklands, the birthplace of motor racing
The 13-year old role model leading by example and winning on track