Welcome to Freeze Frame, our look back at moments from this week in automotive history.
30 November 1965 – Ralph Nader's 'Unsafe at Any Speed' hits the shelves
The history of the automobile is a colourful and conflicting one. The reasons we love classic cars are often the same reasons today's cars are so different, with ever-changing legislation ensuring aspects deemed no longer acceptable are steadily improved upon.
How much is your car to insure? Find out in four easy steps.
Get a quote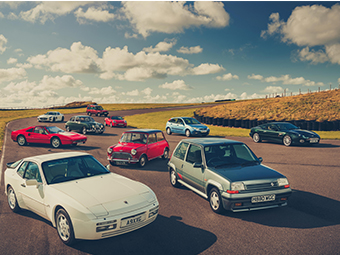 Scroll back to the earliest days of the automobile and it seems a somewhat lawless place. Improvements were the product of natural evolution to satiate demand: cars became faster, more luxurious, more efficient and better-equipped through competition and changing tastes.
But post-war, two of the most significant changes to the car were the result of external pressures. In the 1970s, it was the combination of the fuel crisis, and a backlash against pollution; all of a sudden, economy and emissions became driving forces behind the development of cars.
A decade earlier, it was safety that most influenced the car – and one man in particular, Ralph Nader, was the driving force behind decades of changes to the way cars are built and equipped.
November 30, 1965 saw the launch of Nader's book, Unsafe at Any Speed: The Designed-In Dangers of the American Automobile. It was a scathing criticism of the way the nation's vehicles were made, and of the profits-first motivation of the companies that built them.
While the book covered numerous safety-related issues in automobiles of the time, it's best remembered for one in particular. Nader dedicated an entire chapter to the Chevrolet Corvair, whose swing-axle rear suspension setup was incredibly sensitive to changes in tyre pressure and load, potentially leading to a loss of control.
While swing axles were nothing new – the enormously popular Volkswagen Beetle had used them for decades – the Corvair's design exacerbated the issue. So too did its maker, General Motors, placing profits over design improvements; later in the book, Nader dedicated another whole chapter to the habit for automakers to avoid certain features on the basis the extra cost may put off buyers.
Nader raised concerns about car pollution too, as well as simple design flaws that made vehicles less safe than they might be, such as a proclivity at the time for sun-reflecting chrome interior trim, poor automatic gear selection patterns, external shapes that could injure pedestrians, and a general lack of structural strength in the event of accidents.
Naturally, carmakers fought back at Nader's claims, a chastened General Motors even going as far as to attempt to damage his reputation, tapping his phone and harassing him. It didn't work, and Nader won an invasion of privacy case against GM in 1970.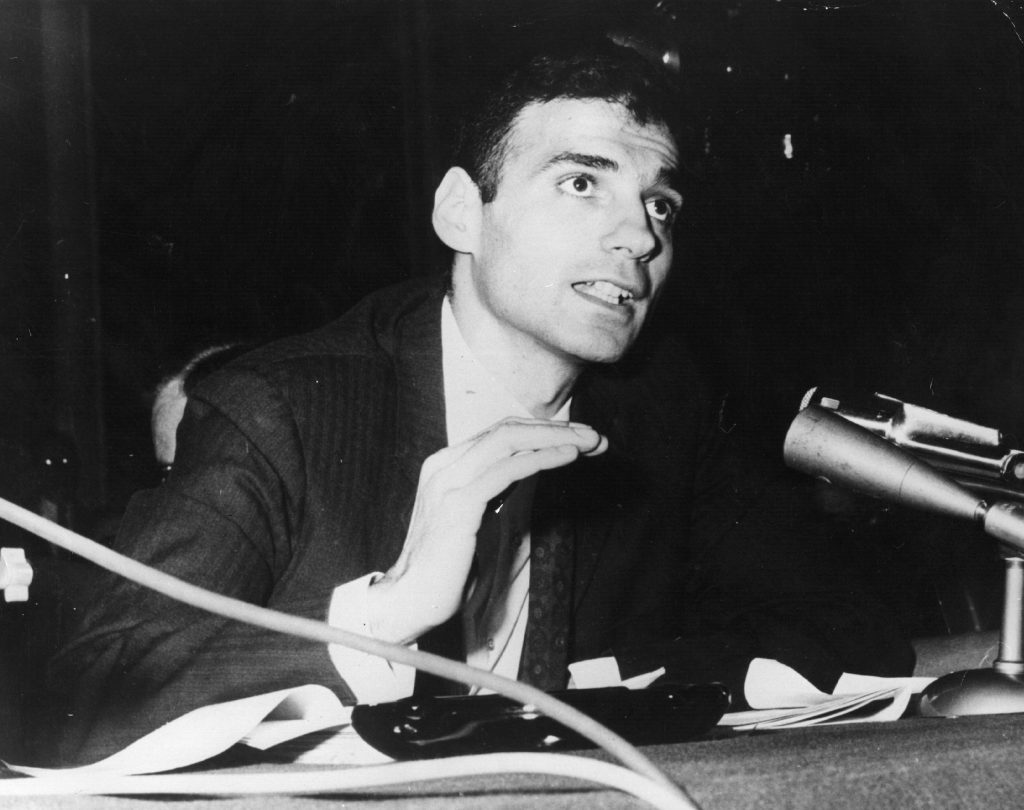 But his work was vindicated most when hearings in the US senate led to the formation of a predecessor of today's National Highway Traffic Safety Administration (NHTSA) in 1966, and the United States Department of Transportation (DoT) in 1967, both of which became arbiters for vehicle safety and emissions in the years that followed.
While some of Nader's claims have since been refuted – in 1972, the NHTSA itself tested four swing-axle cars of the era and found the Corvair (albeit a revised, second-generation model) to be no more treacherous in test conditions than alternatives. Others were accepted and developed almost immediately, such as Ford's adoption of a safer 'PRNDL' automatic gearshift pattern, still used in many autos (and even electric cars) today.
Swing axles fell quickly out of favour too – Volkswagen's best-selling Beetle moved to a safer semi-trailing arm rear suspension in 1968 – while today, organisations like the NHTSA (and counterparts across the world) mandate industry standards for vehicle safety.
It's likely, given the car's natural evolution over time, that some of the features we accept as normal on today's vehicles would be there whether Nader's pivotal book had been published or not. But Unsafe at Any Speed gave the industry a kick in a different direction. While that direction might have removed a few of the classic-car features we love, few would argue it hasn't changed the automotive world for the better.
Read more
Freeze Frame: John Z. DeLorean walks free
New laws from 2022 to prevent smartphone use when driving
Smart motorways called into question – again