Welcome to Freeze Frame, our look back at moments from this week in automotive history.
12 July 1987 – Mansell wins the British GP after a stunning pass in the final laps
The circumstances surrounding last year's unusual Formula One season don't need explaining, but while the heavily revised F1 calendar saw two consecutive rounds at Silverstone, many will consider 2021's event this weekend as its true return for the first time since 2019.
How much is your car to insure? Find out in four easy steps.
Get a quote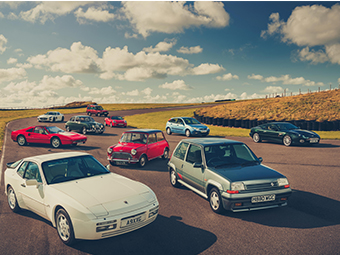 Teams, drivers and even the circuit itself have changed over time, but little short of Monza matches the British Grand Prix for atmosphere. Lewis Hamilton is on the back foot as Max Verstappen has his strongest start to a season yet, but if a Brit like Lewis has a chance anywhere, it's surely in front of his home crowd.
Will support for the current drivers ever top Mansell Mania though? From his first F1 seat at Lotus, through four years at Williams, two at Ferrari and then back to Williams again, few Brits have had home crowd support like Nigel Mansell – and if there was a Grand Prix that cemented his appeal, it was Silverstone in 1987.
The year would see Mansell and teammate Nelson Piquet dominate in their Williams-Hondas, and ultimately the Brazilian driver would take the title. Piquet got the better of Mansell in qualifying at Silverstone too, and while Prost got the jump on both off the line in his McLaren, the two Williams wasted little time in passing the Frenchman again to resume their season-long battle.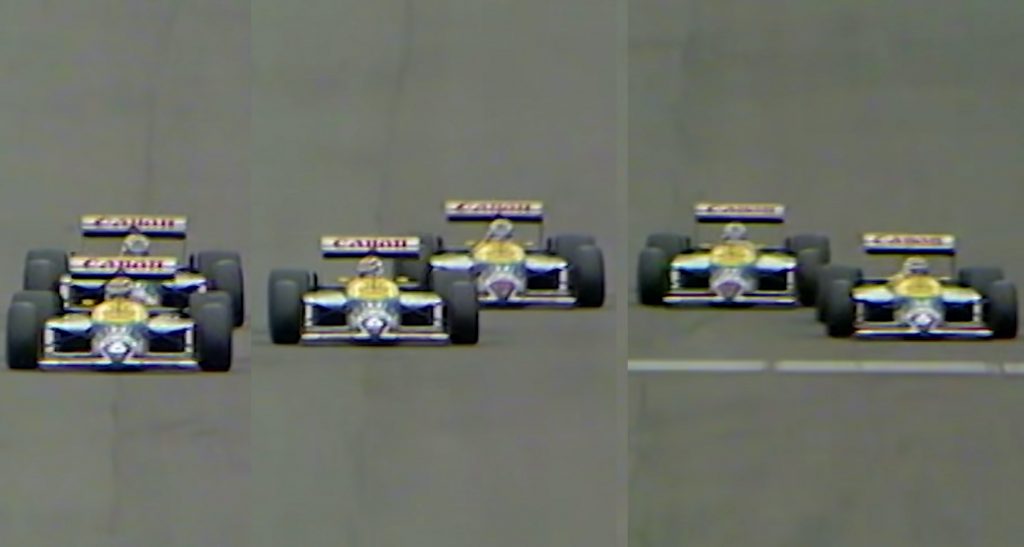 Mansell tailed Piquet for most of the race, but pitted for fresh tyres on lap 35, reporting a wheel vibration. With his rival electing to drive until the end, the Brit exited the pits 29 seconds behind with only 28 laps of the race remaining.
The result was one of the drives of the Englishman's life, and one of the most exciting showdowns in F1's history. Mansell reeled in Piquet by whole seconds per lap on his fresh tyres, setting a string of fastest race laps to appear right behind the Brazilian with three laps to spare.
On lap 63, Mansell pulled off one of F1's most memorable overtakes. Drifting to the right, he then jinks to the left as if to go around the outside of Stowe corner at the end of the Hangar Straight. Piquet, visibly looking to his left to cover, sees nothing – as Mansell has already ducked back to the inside, leaving his teammate no time to react before the pair run side-by-side through Stowe.
With clear air, Mansell uses the final few laps to pull out a two-second gap, and as he coasts to a halt after the line – his engine expiring from running in its qualifying mode for those final few laps – the circuit is flooded by ecstatic spectators. Nigel Mansell's racecraft was often beyond reproach, but at Silverstone in 1987, his status as one of Britain's greats was cemented. Will British F1 fans be treated to a local winner at 2021's race?
Read more
Freeze Frame: Rotary revolution at 1991's Le Mans
This replica Red 5 Williams F1 car is all show and no go
Frankenheimer's Grand Prix still has you on the edge of your seat after 55 years