Welcome to Freeze Frame, our look back at moments from this week in automotive history.
21 July 2004 – Dacia 1300 production comes to an end
Venture outside of western markets, and a curious class of car emerges. They're cars that disappeared from the road decades ago but – just when you thought they'd gone for good – they resurface in certain locales as part of licensing agreements, and provide cheap transport in a way no truly modern car can match.
How much is your car to insure? Find out in four easy steps.
Get a quote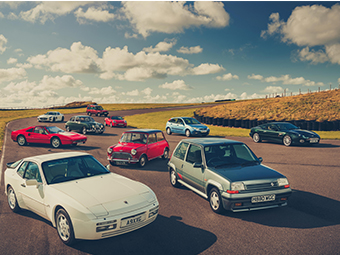 Perhaps the best example is the classic Volkswagen Beetle, whose European production ended in 1978 but only ceased in Mexico in 2003. VW's South African CitiGolf – essentially an updated Mk1 Golf – lasted until 2009, and the bay-window Kombi's Mexican production run persisted until 2013. And if you head to Azerbaijan, you can still buy a brand new Peugeot 405, albeit badged 406, a car that debuted in 1987.
Into this fray came the Dacia 1300 in 1969, when the Romanian brand, then manufacturing under the watchful gaze of the USSR, acquired from Renault the license to build its own version of the Renault 12, the French brand's family car.
There was political motivation of course, eastern markets at the time desperate to forge ties with democratic, capitalist nations and their wealthier markets. Considering the 12 was itself new in 1969 though – amazingly, Dacia got the jump on its partner, releasing its 1300 nine days before Renault launched the 12 – it was a real coup to offer such a fresh product to customers behind the iron curtain.
1300s were built at the firm's plant in Mioveni, northwest of the capital Bucharest, from what are known in the industry as CKDs, or "complete knock-down" kits – essentially, a large box of parts from which an entire car can be assembled.
This persisted until 1978, when the relationship between Renault and Dacia ended (Renault would of course purchase Dacia in 1999 to expand its influence in eastern markets). With plans to reprise the then-new Renault 18 now no longer possible, Dacia took on production and development of the 1300 itself, facelifting the car in 1983 and even adding coupe (the 1410 Sport) and liftback (Dacia 1320) variants.
An estate followed in 1989, and while Dacia launched a nominal replacement for the 1300 in 1994, the Nova, production of the older car continued, tweaked here and there in an attempt to keep pace with more modern offerings, with fuel injection, catalytic converters and visual changes that didn't always sit easily with the late-60s styling.
Old and creaky it might now have been, but it was also popular and very, very cheap. In 2004, pricing started at only €4100, or around £2700 at contemporary exchange rates. Little of similar size even came close – in the UK, you'd be looking at £5995 for a Kia Rio at the time, and still have to pay five grand for the tiny Daihatsu-based Perodua Kelisa. Romanians' love for the 1300 was justified.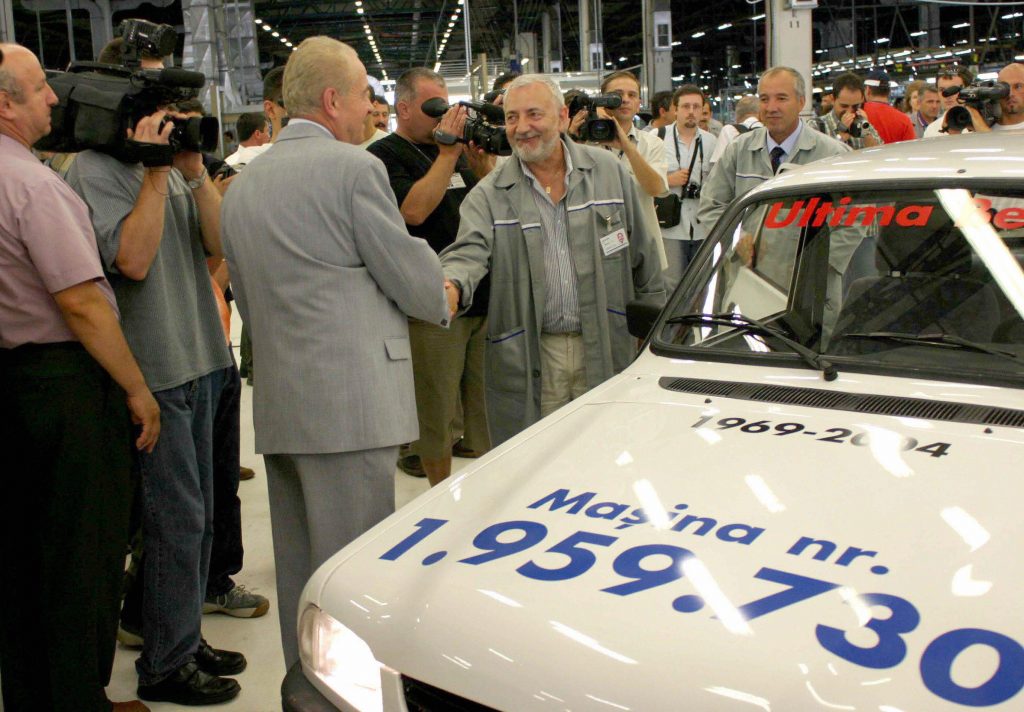 But it couldn't last forever, and the last 1300 left the production line in Mioveni on July 21, 2004, just a month shy of its 35th year in production and just short of two million cars in total.
Its replacement was the Dacia Logan, which has since gone on to more than double that tally in little more than half the time, with modern design and production techniques allowing for a far safer and more environmentally-friendly car, yet one which still came in at under €6000 at launch.
And while the original Logan has since been replaced by yet newer, more sophisticated models, our story still comes full circle: the original Logan is still in production today in Russia, Iran, and South Africa. Whether it'll last the best part of another two decades – perhaps, at some point, even going electric – we'll have to wait and see.
Read more
Freeze Frame: Masterful Mansell passes Piquet in British GP thriller
Top ten cars from behind the Iron Curtain
Niva gonna give you up: Lada's plucky 4×4 keeps on trucking