When Saab burst onto the scene in 1947, the company's engine development was led by a chap called Rolf Mellde. He was a motorsport enthusiast at heart, and by 1948 Mellde had bought his first competition car, a DKW. He reckoned that for Saab to make a name for itself it needed to compete in motorsport at a factory level; the company's managers were receptive to the idea and they were rewarded with a slew of race victories throughout the fifties.
What Mellde really wanted was for Saab to build its own sports car, so in autumn 1954 he started to work on a two-seat roadster in his own time; this time round, Saab's managers were rather less receptive to Mellde's advice. Mellde produced his first sketches over the winter of 1954-55; by January 1955 he had come up with what he felt was the definitive layout for what would unofficially be known as the Saab 94.
How much is your car to insure? Find out in four easy steps.
Get a quote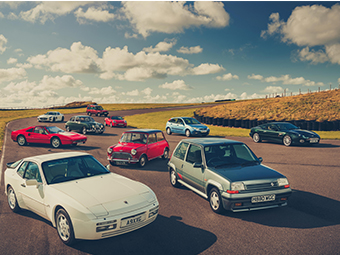 Keen to avoid the tubular frames that were normally used with low-volume sports cars of the time, Mellde opted instead to use an advanced stressed-skin lightweight aluminium platform that weighed less than 70kg. The metal sections were riveted together and the engine, axles, fuel tank and bodywork were all mounted directly to this semi-monocoque.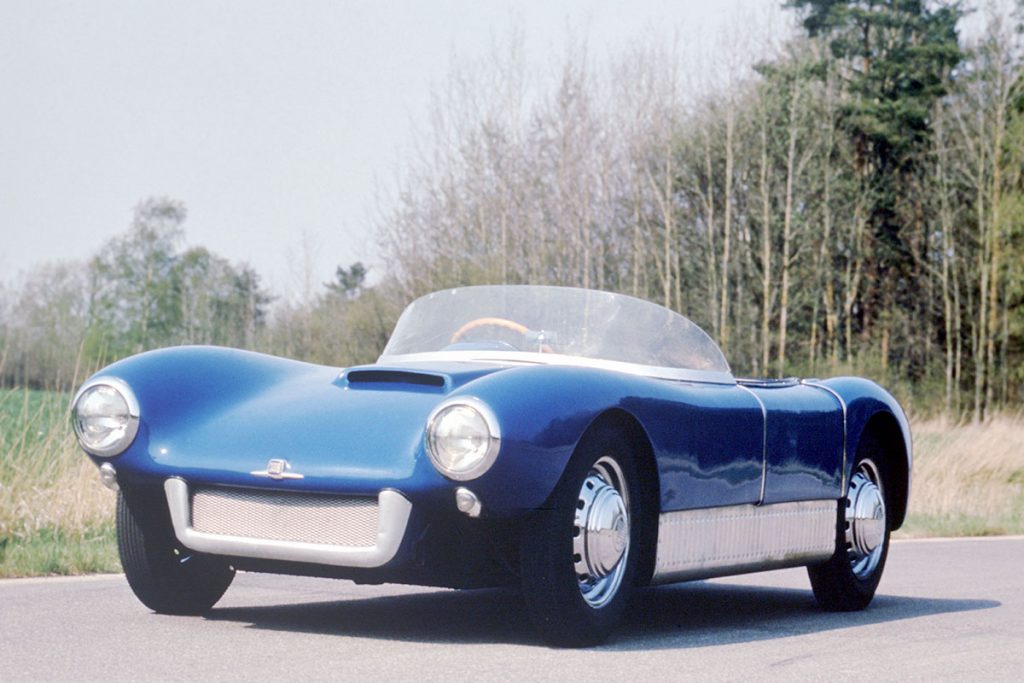 Mellde worked with Saab's in-house designer Sixten Sason to come up with the definitive exterior design. The decision was taken to mould the sports car's bodyshell from glassfibre-reinforced plastic, despite the fact that nobody at Saab had any experience of this wondrous new material, which was just starting to become popular in the world of small-volume car manufacturing.
Sason and Mellde worked with an unrelated company in Gothenburg called Soab, which imported plastics from the US. Between them, Saab and Soab made a lightweight plastic bodyshell and mounted it onto the chassis that Mellde had devised; the result was striking. Sason already had a name in mind for the new roadster: Sonett, which Saab's management had rejected. But Sason got his way and in October 1955 the new Sonett prototype ran under its own power as a complete car for the first time.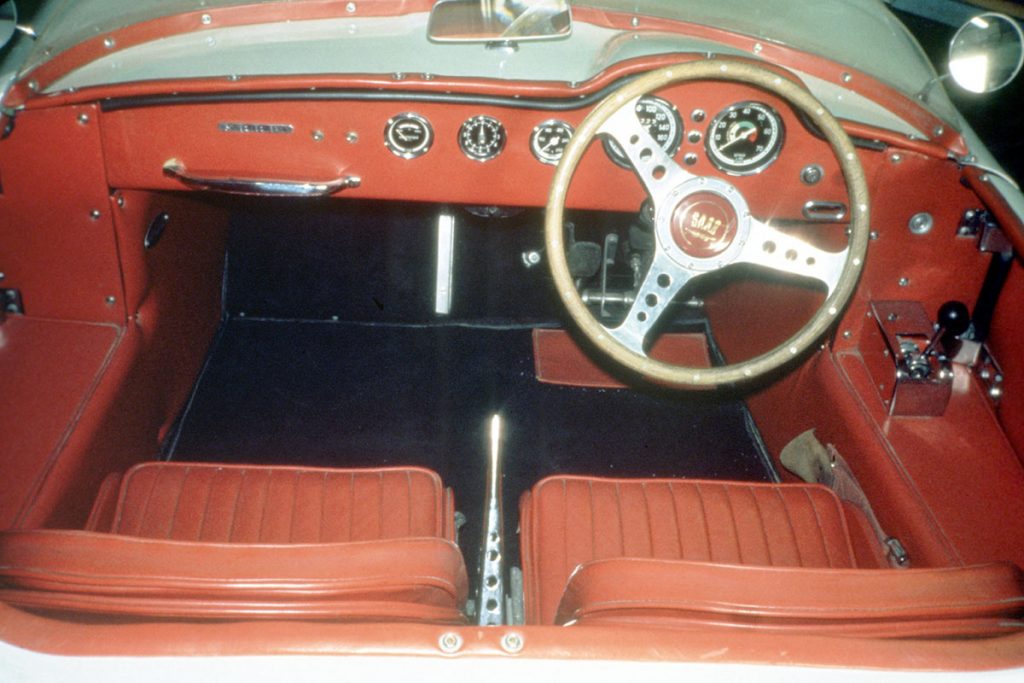 The suits at Saab had taken a lot of convincing that they should introduce a sports car, but as soon as they saw the finished prototype they knew that this was just the thing to sex up the brand's image. However, the ideal opportunity to reveal the Sonett to the world wouldn't present itself until the following February, when the Stockholm Motor Show opened its doors – and when it did, the car caused a sensation.
Power came from a 748cc three-cylinder two-stroke engine, tuned to give 57bhp and 65lb ft of torque, which was enough to take the car all the way to 130mph thanks to the 500kg kerb weight and slippery bodyshell. Just 3485mm long and 1420mm wide, the diminutive Sonett was light, agile, quick and frugal, and it was also strong thanks to its advanced construction.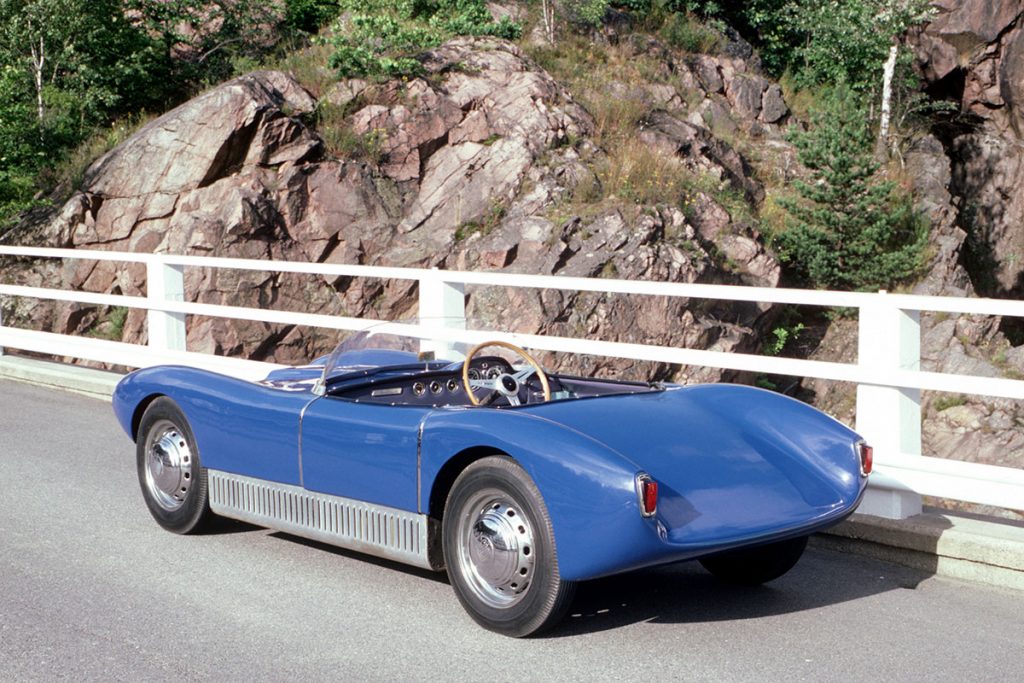 Throughout the summer of 1956 that first prototype racked up 5000km in testing, and by November of that year Saab had committed to building another five prototypes. This time the construction was outsourced and by spring 1957 all five cars had been built, using a steel tub instead of aluminium.
In May 1957 Saab entered into discussions with Jensen to build the Sonett, but board member Svante Holm then vetoed the project, saying that the contract should go to a Swedish company, rather than a British one. By November 1957 the decision had been taken that Saab would build 2000 Sonetts in its own factory, at the rate of 200 per month.
At the start of 1958 Saab reversed its decision to build the Sonett, so that it could instead focus on building a sporty variant of its 93 saloon. Known as the GT 750 and launched in spring 1958, it would be this car that would bring Saab its sporting success. As a result just six Sonett 1s were made, five of which have survived. That's not the end of the Sonett story though, because Saab would revisit the brand on two further occasions. We'll come to those next time…
Read more
Sierra Alpha Alpha Bravo: The Saab 900 that got away
The Saab 900 Turbo was the Tesla of its day | Revelations with Jason Cammisa
Giant collection of Saabs heads to auction