Is it an Scoupé or an S-Coupé? Or perhaps an S Coupé? Or maybe just plain old Scoupe? It probably doesn't matter all that much, because few people even remember Hyundai's first sporty car. Well, sporty is an overstatement, but bearing in mind Scoupe (which was Hyundai's style) was a contraction of 'sporty coupé', Hyundai reckoned that its first two-door coupé had the makings of a fun car.
Back in 1985, Hyundai launched its Excel hatchback, which was sold as the Pony X2 in the UK; there was already an Excel for sale in the UK, courtesy of Lotus. And that Excel was a lot more exciting than the one from Korea. This was in an era when people bought Hyundais mostly for their reliability and value; they were unsophisticated, plasticky and not terribly enjoyable to drive, so the introduction of an Excel-based coupé that theoretically was aimed at enthusiasts, seemed idiosyncratic to say the least. But that's what Hyundai did, because in 1990 the Scoupe burst onto the scene, a year after it had been previewed as the SLC (Sporty Little Car) 'concept'.
How much is your car to insure? Find out in four easy steps.
Get a quote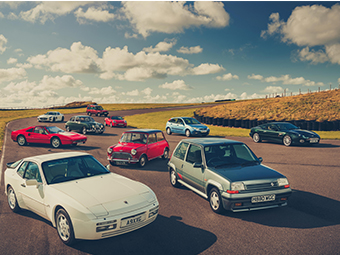 The Excel platform meant that in the Scoupe's nose was a 1468cc 'Alpha' naturally aspirated four-cylinder engine, borrowed from Mitsubishi; the Excel was based on the second-generation Mitsubishi Mirage. Rated at just 82bhp, and with 89lb ft of torque, the Scoupe wasn't going to set your pulse racing, but it was decent enough to drive, and unlikely to get you into too much trouble with its lukewarm performance. A 104mph top speed and 0-60mph in 12.5 seconds were respectable.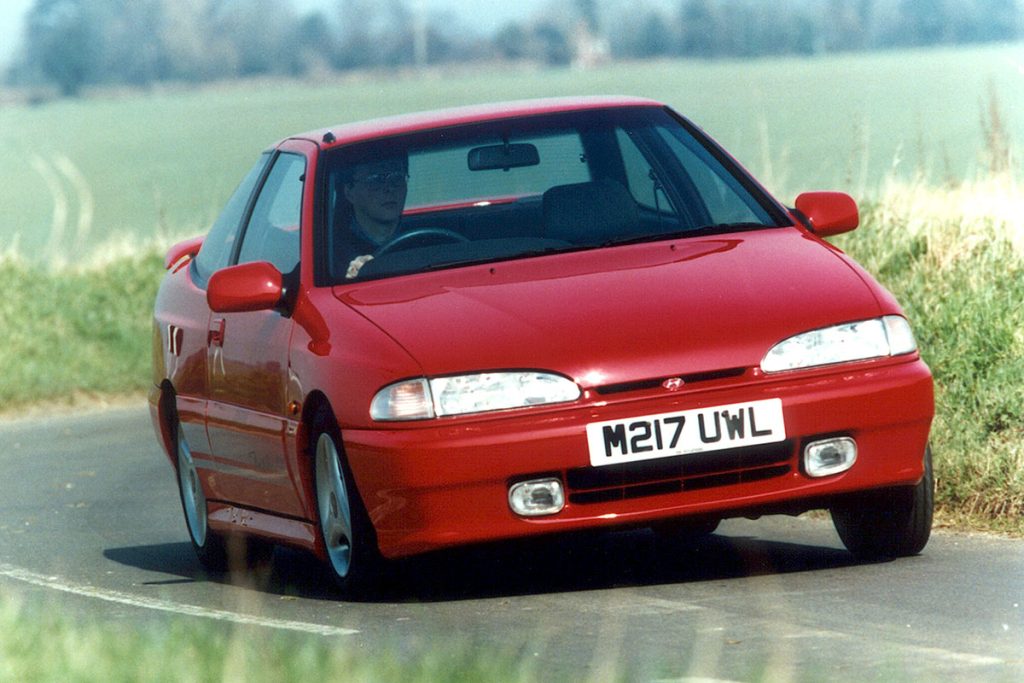 The Scoupe range started at just £8499 for the LSi and went up to £10,399 for the more highly equipped GSi with an automatic gearbox, taking in the £9649 GSi manual along the way. With its 99mph top speed and 14-second 0-60 time, the Scoupe auto was even more pedestrian, but Hyundai made it clear that this was ample and that there would be no high-performance version.
Things changed with a facelift at the end of 1992 which brought with it an all-new 1495cc engine developed and built in-house. Known as the MVi, this 12-valve engine was tuned to give 87bhp in naturally-aspirated form, or there was an MVTi option with a Garrett T2 turbocharger bolted on. Yep, Hyundai was getting serious, with Korea's first production turbocharged engine (the Scoupe was also the first Hyundai to be fitted with a three-way catalyst). Admittedly Hyundai hadn't exactly gone overboard because the Scoupe MVTi was still rated at just 114bhp, but with a 121mph top speed and 0-60 now possible in 9.2 seconds, the £10,998 sporting coupé was mildly tempting.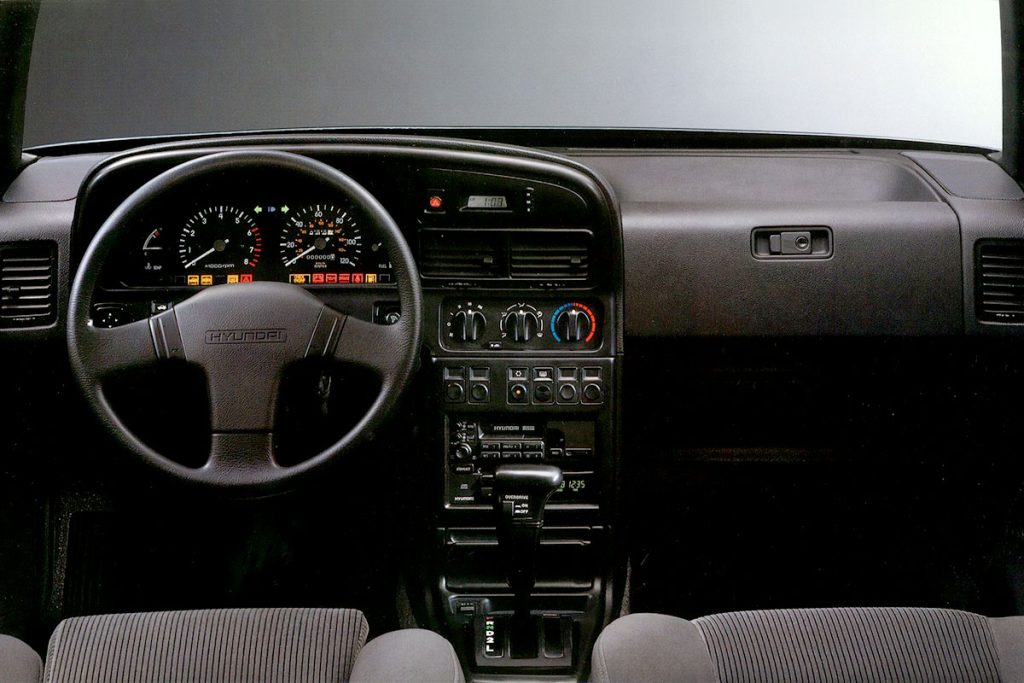 At this point the Scoupe had been on sale for three years and fewer than 1000 of them had been sold in the UK; the plan had been to sell 1200 of them in the first six months, then settle into 3000 sales per year, but Hyundai had missed these targets spectacularly. However, by this point Volkswagen had canned its £9698 Scirocco GTi, which many saw as an entry-level option for those wanting a sports coupé, so this was Hyundai's chance to sew up the affordable coupé segment. Well, if the car was compelling it stood a chance of doing so…
When Autocar & Motor pitted the £11,299 Scoupe MVTi against the £12,150 Honda Civic LSi and the £12,995 Nissan 100 NX in spring 1994, there was no ambiguity with the verdict. It ran: 'Rarely is the verdict so clear cut. The Civic coupé whips the 100 NX, which in turn pummels the Hyundai into a not especially honourable last place.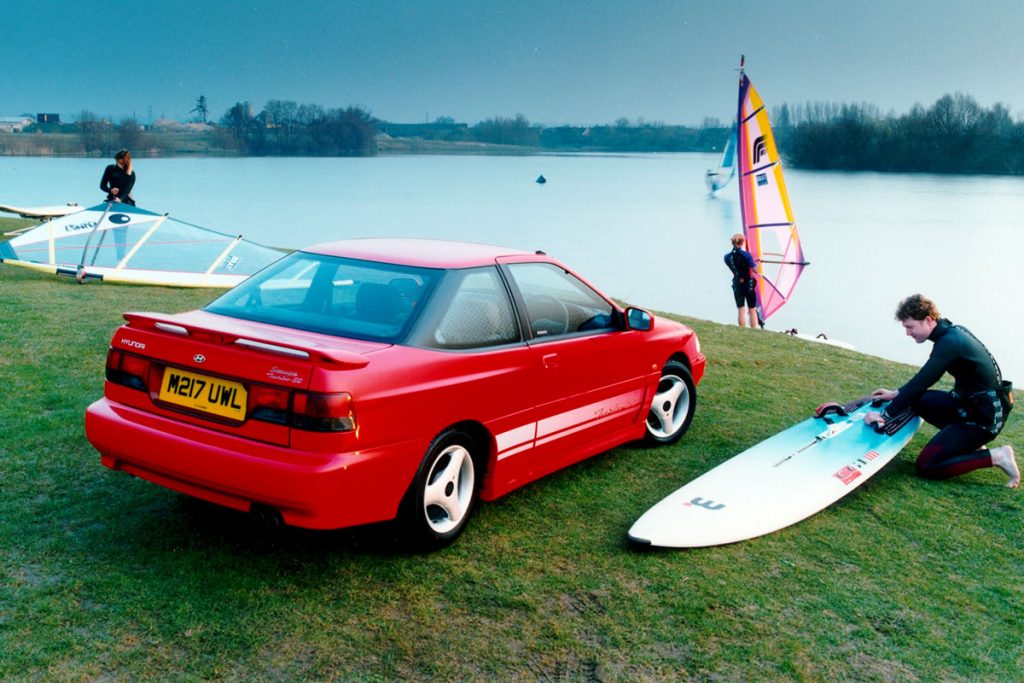 'About the Scoupe there is little positive to say other than that it is quite quick and reasonably well equipped. Fundamentally it's a hanger-on that doesn't hang on very well; a car whose dated dynamics and misguided interior prove the domineering influences in an overall act that at best lacks sophistication against its rivals, at worst isn't even worth a second look.'
Thankfully for Hyundai there were enough people in the market for a decent-value coupé that looked reasonably smart and was easy to live with if not exciting to drive. Once the Scoupe had been facelifted sales picked up, but those hoped-for 3000 sales per year never materialised and by the time the final Scoupes were sold in 1996, the total shifted in the UK was less than 6000, or an average of around 1000 per year.
In 1996 the Hyundai Coupé took over where the Scoupe left off and nowadays the original model is rare, with just a dozen still taxed on UK roads and another 35 on SORN. A couple of years ago we told you about a 1995 car that was for sale and if it was you who snapped it up, or you have one of the other 11 that are still roadworthy, why not bring it along to this year's Festival of the Unexceptional in July? You're sure to get plenty of attention, and you'll be able to spend the day telling people how to pronounce the name of your Hyundai.
Read more
Looking to revisit more Cars That Time Forgot? Click here for the full archive