Recently we brought you the story of the Nash Metropolitan, a tiny car born in the US; this week it's the turn of the equally diminutive Crosley, which arrived in 1939, just as World War 2 was breaking out. The two events were not related…
Powel Crosley had made his fortune in the 1910s, selling car accessories. He made another fortune in the 1920s by making and selling affordable radios. By the 1930s he had made yet more money by making domestic appliances including refrigerators. Having attempted to move into car production as early as 1907, when he was just 21, by the late 1930s Crosley was finally in a position to realise his dream of making his own cars.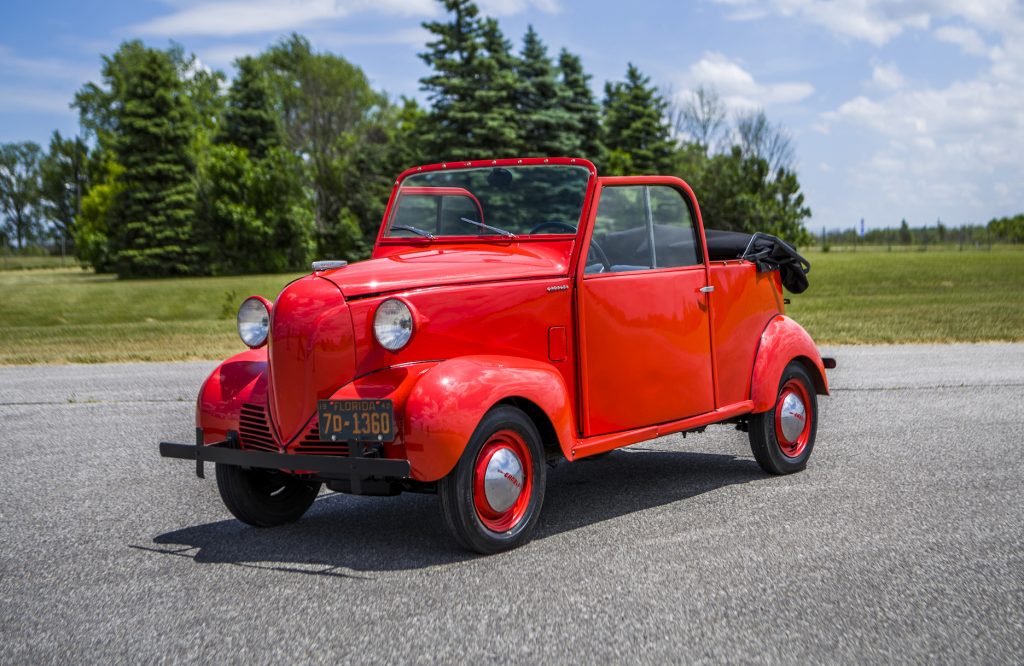 Unveiled in April 1939 at the Indianapolis Motor Speedway, the Crosley went on display soon after at the New York World's Fair, where consumers didn't know what to make of it. The tiny car was just 10 feet long, weighed a mere 400kg or so, and it was powered by a 13.5bhp V-twin air-cooled engine that displaced all of 580cc. Buyers could choose between the $325 coupé (such as the red car photographed, sold through RM Sotheby's in 2020) and the £350 sedan, both of which were four-seater (2+2 in reality) convertibles.
Production ticked over until 1942, when the US joined the War and Crosley's factories were turned over to making military supplies. Once the war ended in 1945, Crosley announced a new car, the CC, which was bigger than before, but still tiny compared with what Americans were used to. Powered by a 26bhp 696cc overhead-cam four-cylinder engine known as CoBra (Copper Brazed, on account of its pressed-steel construction), the CC was just over 12 feet long.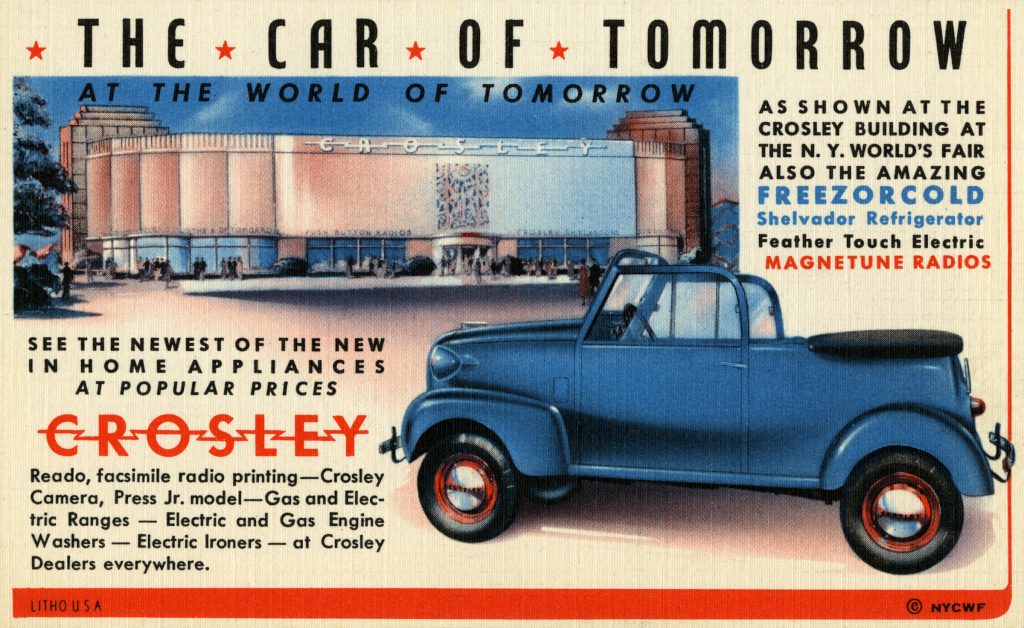 The Crosley CC came in saloon, convertible and pick-up forms, with an estate and panel van added in 1947. With an $853 price tag for the saloon, orders flooded in, but it wouldn't be until May 1946 that the first examples of these new cars were made. By August 1946 Crosley had 600 dealers who between them were soon sitting on 30,000 orders, but the factory couldn't cope with the demand.
Orders were coming in faster than the cars could be assembled and in 1948, the year that Crosley production peaked, almost 28,000 cars were built. But things started to go badly wrong in 1949. Ford, Chrysler and General Motors introduced new full-sized models priced only a little higher than the tiny Crosleys, and by this point it was becoming clear that the CoBra engine had some major reliability issues.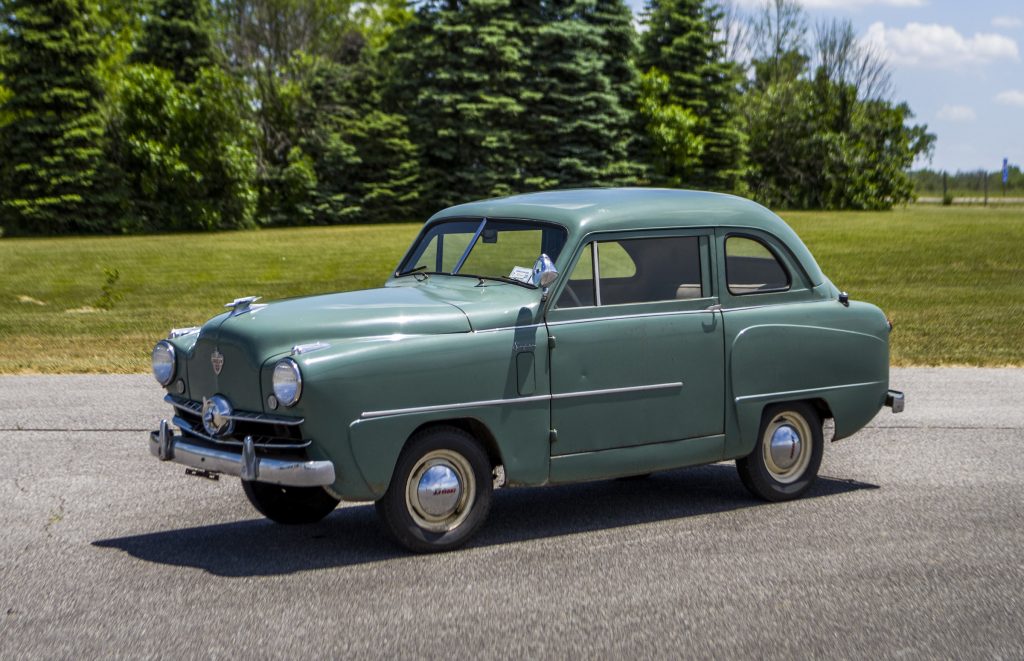 Crosley's solution was to launched a mildly redesigned car called the CD, which featured a new engine with a cast-iron block. For those who wanted something a bit sexier, a roadster joined the line-up in 1949. Called the Hot Shot, to keep costs down it didn't have any doors; instead there were fixed panels on either side of the car. A year later came the Super Hot Shot (soon renamed the Super Sports), with opening doors, but by this point Crosley was nearing the end of the line.
By 1951, production across all of Crosley's models amounted to just 7397 units, with sales getting ever harder to come by, thanks to rivals' full-sized cars being available for just a small premium. In 1952 the final Crosleys were built, bringing the total number of cars made to 84,000 or so; by the end of that year the factory in Marion, Indiana, had been sold to the General Tire and Rubber Company. Powel Crosley retired to live a life of leisure, until he died in March 1961, by which point his eponymous car-making enterprise had already been largely forgotten.
Read more
Cars That Time Forgot: Bitter CD
Cars That Time Forgot: Nash Metropolitan
Cars That Time Forgot: Fitch Phoenix