Enzo Ferrari's autocratic style was both a blessing and a curse. While his approach led to many great successes, things reached breaking point in November 1961, when long-time sales manager Girolamo Gardini gave Ferrari an ultimatum: if tensions continued he would leave the company. Ferrari handled the situation in the only way that he knew: by dismissing Gardini, along with Scuderia Ferrari manager Romolo Tavoni, chief engineer Carlo Chiti, experimental sports car development chief Giotto Bizzarrini, and various others who backed their ousted colleagues.
The defectors immediately formed a new company, ATS (Automobili Turismo e Sport), to directly compete with Ferrari on road and track. To help them in their quest, the ex-Ferrari men took with them Scuderia Serenissima, one of Ferrari's best racing customers, which was owned by Count Giovanni Volpi. But ATS's first F1 car of 1963 was a complete disaster, which didn't help very much when it came to notching up sales of its road car, the 2500 GT, which made its debut in March 1963 at the Geneva Motor show.
How much is your car to insure? Find out in four easy steps.
Get a quote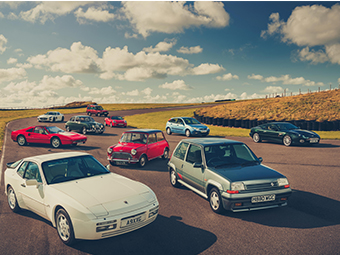 The ATS 2500 GT was unveiled just six months after the Bonnet Djet, the world's first production mid-engined sports car. But whereas the French Bonnet was rough and ready in many respects, the Italian alternative was far more polished; its design and proportions, its engineering, the build quality and also the driving experience. Importantly, the 2500 GT was the first mid-engined car to be produced by an Italian company; it would be another decade before Ferrari offered its own mid-engined V8 car, although the 206GT would arrive in 1968, with its V6 engine mounted behind the cabin.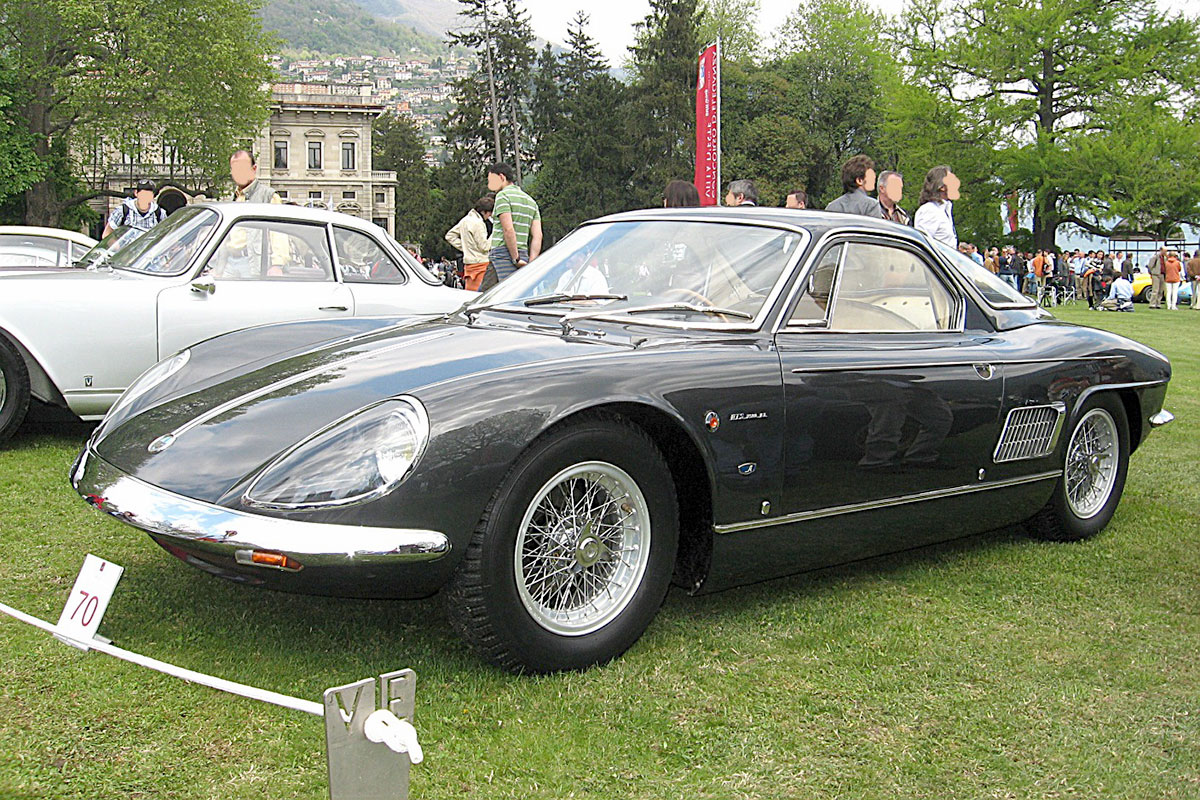 The ATS's svelte lines were the work of ex-Bertone stylist Franco Scaglione, and it was Turin-based Carrozzerria Allemano that was drafted in to build the 2500 GT. Both did a superb job, and so did Carlo Chiti, who engineered the car in double-quick time, ready for the car to make its Geneva Salon debut in spring 1963.
At launch there were two versions of the car available. The curvaceous bodyshell of the standard $8500 2500GT was made of steel, but for an extra $940 an aluminium bodyshell was available, the lighter weight of which raised the top speed from 150mph to a claimed 160mph. In aluminium form, the car was known as the 2500 GTS.
Chiti gave the 2500GT independent suspension front and rear, disc brakes all round, and a compact mid-mounted 2467cc V8 which was designed by Giotto Bizzarrini, the man who in the same year also came up with Lamborghini's long-lived V12 engine. While a quartet of twin-choke Webers was standard fare for the 2.5-litre V8, customers could opt for Lucas mechanical fuel injection. There was a five-speed manual gearbox courtesy of Colotti, and with a kerb weight of just 816kg (755kg for the GTS), the 210bhp V8 could get the ATS from a standing start to 60mph in just five seconds.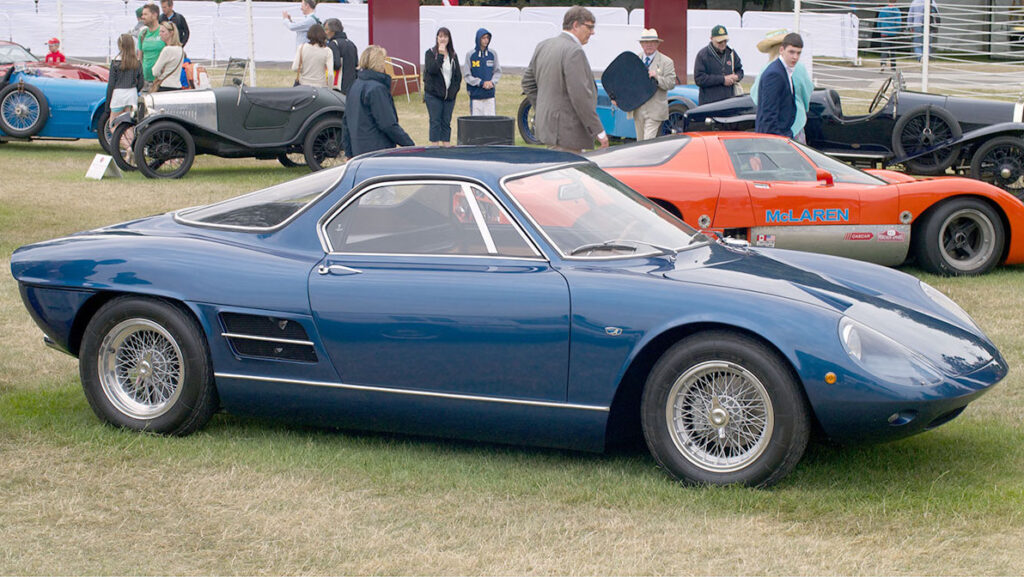 The problem was that by trying to offer something truly special, to show two fingers to Ferrari, the money started to dry up not long after the car made its motor show debut, as investors began to lose faith in the project. ATS was spending cash at a greater rate than it could bank orders, and by autumn 1964 it was all over, with just eight 2500GTs made.
How many 2500GTs remain is unknown for certain, but the survival rate seems to be pretty good. But any that have stayed with us are in the hands of collectors who rarely take them out, so you're unlikely to see an ATS outside of the show circuit; they've been spotted from time to time at top-end events such as Pebble Beach or Goodwood, but you're unlikely to spot one at your local coffee and chrome gathering. The last ATS 2500 GT that came up for sale on the open market was way back in 2009, when RM Sotheby's sold a 1963 example for £308,000; the car was erroneously claimed to have a 3.0-litre engine.
More than 50 years after ATS died, the brand was resurrected in 2017 with an all-new McLaren-based supercar simply called the GT. Just a dozen examples were set to be made, but since the car was unveiled five years ago things have gone quiet. Even the official website carries very little information, although the company's other supercar, the Corsa RR Turbo, is claimed to be a sell-out for this year. So will ATS return from the dead or will it remain a defunct brand? Only time will tell.
Read more
Cars That Time Forgot: Tucker Torpedo
Once in a lifetime: What would you pay for this one-off Ferrari 250?
Beauty is a beast: Maserati previews track-focused Project24