The wedgetastic Aston Martin Lagonda of 1976 is well known to any car enthusiast, thanks to its folded-paper design and space-age electronic dash (with its associated reputation for hideous unreliability). But far fewer will be up to speed on the Lagonda that came before it, which emerged in prototype form in 1969 evolved from the DBS coupé. In fact the car shown here is that prototype (chassis #MP/230/1), and it was one of just eight DBS Lagondas built.
The four-door DBS was the brainchild of Aston Martin chairman Sir David Brown, and just like the later Lagonda, it was designed by William Towns. The Lagonda name hadn't been used since 1963, when the Rapide went out of production, and Brown's fear was that the brand could be forgotten if it wasn't used on something pretty soon.
The introduction of the DBS in 1967 provided the perfect opportunity for Aston Martin to reintroduce the Lagonda name – and to re-enter the luxury saloon market.
How much is your car to insure? Find out in four easy steps.
Get a quote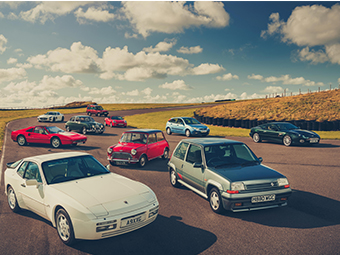 To turn the DBS coupé into the Lagonda, Towns stretched the wheelbase by 305mm (12 inches), and the suspension was stiffened to cope with the significantly greater weight, the bodyshell having been reinforced substantially to ensure that it was torsionally stiff. Whereas the car pictured featured the same four-headlamp nose as that of the contemporary DBS coupé, the seven production models that followed would all feature the later two-headlamp nose that was part of the DBS's 1972 facelift.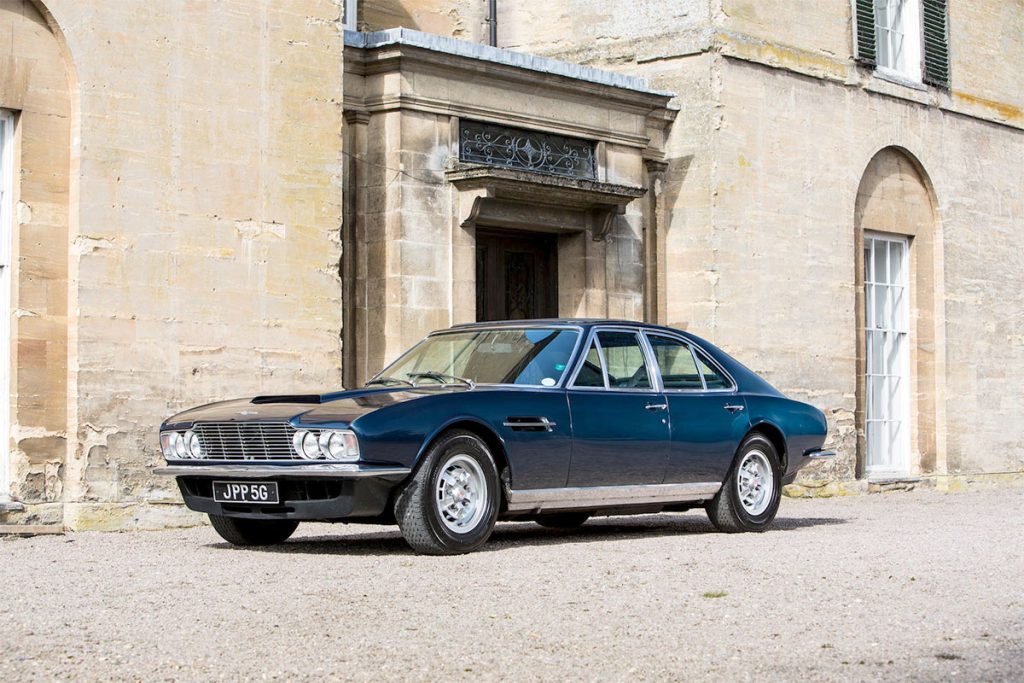 Brown's prototype DBS Lagonda was originally fitted with a prototype 5.0-litre fuel-injected V8, but this was soon swapped for a very early production version of the 5340cc V8 that would power Aston Martins right the way up to 2000. All subsequent Lagondas would be fitted with the same 5.3-litre V8 engine, albeit in varying forms.
Brown's DBS Lagonda prototype was unveiled in January 1970, and although it was hoped that some production examples would follow, the car wasn't marketed as such, and no buyers came forth to express an interest. By 1972 Brown had sold Aston Martin to Company Developments, which was struggling in the face of the Fuel Crisis and a global recession, so it reasoned that if regular DBS coupés weren't selling, why not introduce a much more costly four-door saloon?
Brown's old prototype was dusted down and given a makeover by grafting on the nose of the contemporary DBS coupé. The four-door saloon was 13.5 inches longer than the coupé that sired it, 268kg heavier (now 1995kg), and almost an inch taller. To cope with the extra weight the gearing was lowered to maintain performance, and while 0-100mph was still possible in just 18 seconds, this was still almost five seconds more than for the coupé. A top speed of around 145mph was some compensation though; this was one of the world's most luxurious and swiftest long-distance cruisers.
The DBS Lagonda was well received when it was unveiled at the 1974 Earls Court motor show, but with a price tag of £14,040, customers had to pay a hefty 24 per cent (£2691) premium to buy their DBS with four-doors instead of two. For £15 less you could buy a Bentley T1 or standard-wheelbase Rolls-Royce Silver Shadow (a long-wheelbase edition was £16,351), while a Ferrari 365GT 2+2 was listed at £14,266, and a Lamborghini Espada was £15,457. Or for just £5612 you could buy a Daimler Double Six with a Jaguar XJ12L alongside for another £5491. So in effect, two luxury saloons for less than the price of one.
Upon its unveiling, Aston Martin said that it hoped to build one Lagonda every fortnight, but to cope with the expected influx of demand the production level would initially be set at two per week. Unsurprisingly, the DBS Lagonda didn't supercharge sales as Aston Martin had hoped, and by the time DBS Lagonda sales officially ceased in June 1976, just seven examples had been sold. The plug was pulled because Aston Martin was about to unveil a very different Lagonda, which looked nothing like the DBS – in fact it looked like nothing else at all.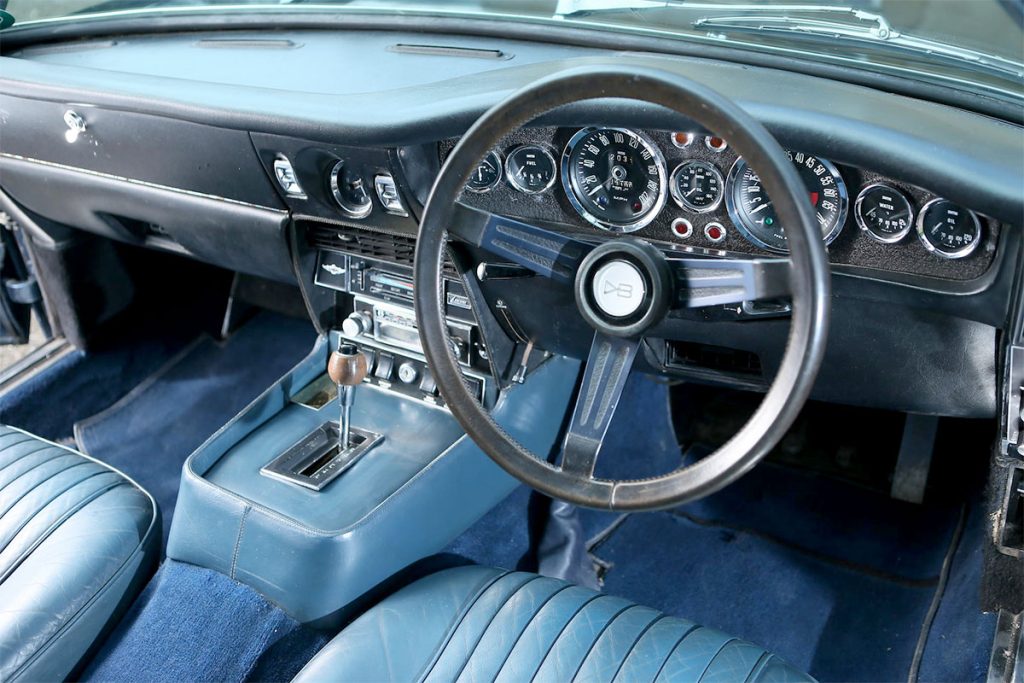 Launched in October 1976, the Aston Martin Lagonda got off to a shaky start when it broke down during the press unveiling, but over the next 15 years a healthy 645 examples of the square-cut saloon would be sold. We know of one collector who owns 23 of them, which is more than three times the entire production run of the DBS Lagonda…
Check out the Hagerty Media homepage for daily news, features, interviews and buying guides, or better still, bookmark it.