When the Birmingham Motor Show opened in October 1986, there was great debate over what was the star of the event. Was it Jaguar's new XJ40, or was it a car that was forecast to sell in much smaller numbers, but which was far more intriguing if rather less relevant: the AC Ace? The Ace prototype generated its fair share of column inches at the time, but the spotlight soon moved away from this intriguing British sports car. Now it's all but forgotten.
The man behind the revival of the AC Ace nameplate was Brian Angliss, who had acquired the AC Cars brand in 1986, to go with Autokraft, his existing coachbuilding business and builder of continuation Cobras among other things. In his words, with the new Ace he "took some of the best proven Ford bits and put them into an exciting 2+2 sports car package", and with Ford's own GN34 project recently axed, if he played his cards right he might just be able to set up a collaboration with Ford.
How much is your car to insure? Find out in four easy steps.
Get a quote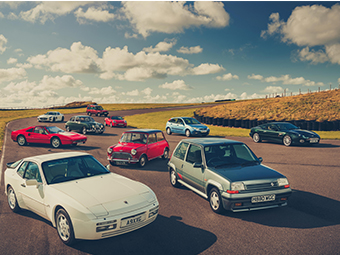 Things had already got off to a good start for Angliss. Senior Ford execs had taken a close look at the Autokraft Cobra MkIV, and they were so impressed with the quality that they agreed to sell the car through Ford's US dealer network. Not only that, but Ford also agreed to lend a hand in the development of a new sports car in conjunction with Autokraft, which was unveiled in autumn 1986 as the Ace.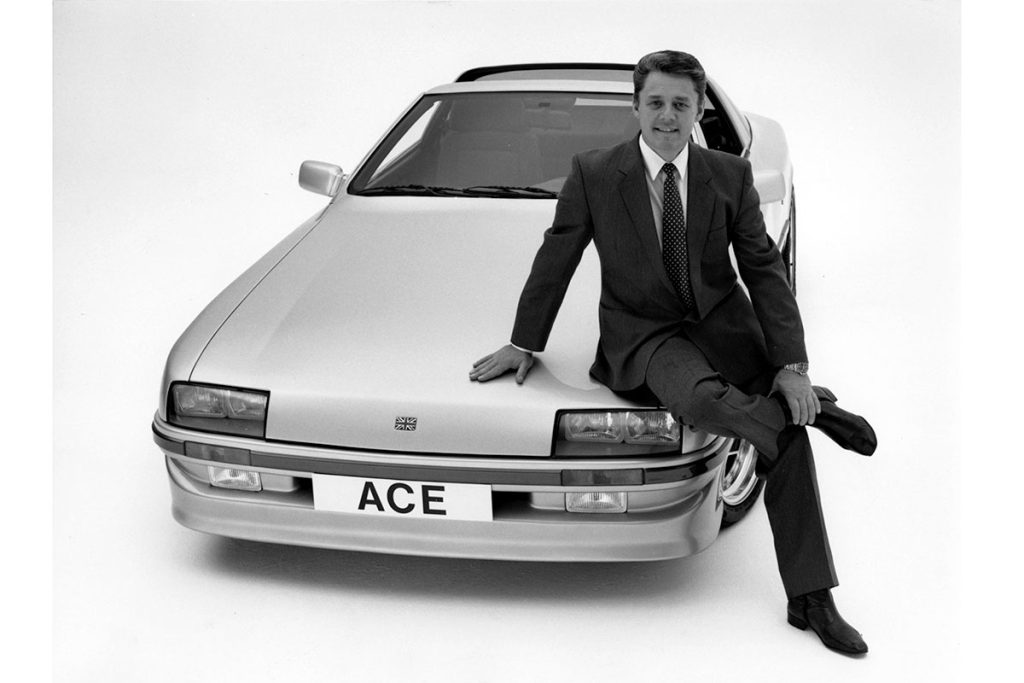 Underpinning the Ace was a chassis designed by Len Bailey, a man who was instrumental in the development of the GT40, and thereafter a stack of sports cars and racers. For the Ace he came up with an all-steel platform, over which an unstressed aluminium bodyshell was draped. There was an integral roll bar, and because the US market would be the focus of AC's sales, close attention was paid to crash strength.
Bailey had to dip into the Ford parts bin as much as possible, and to that end he opted for MacPherson struts at the back, taken from the Escort RS Turbo. Up front there were wishbones with single lower trailing links and concentric coil/spring damper units. The steering was borrowed from the Granada, while the ventilated discs front and rear were pinched from the Sierra RS Cosworth.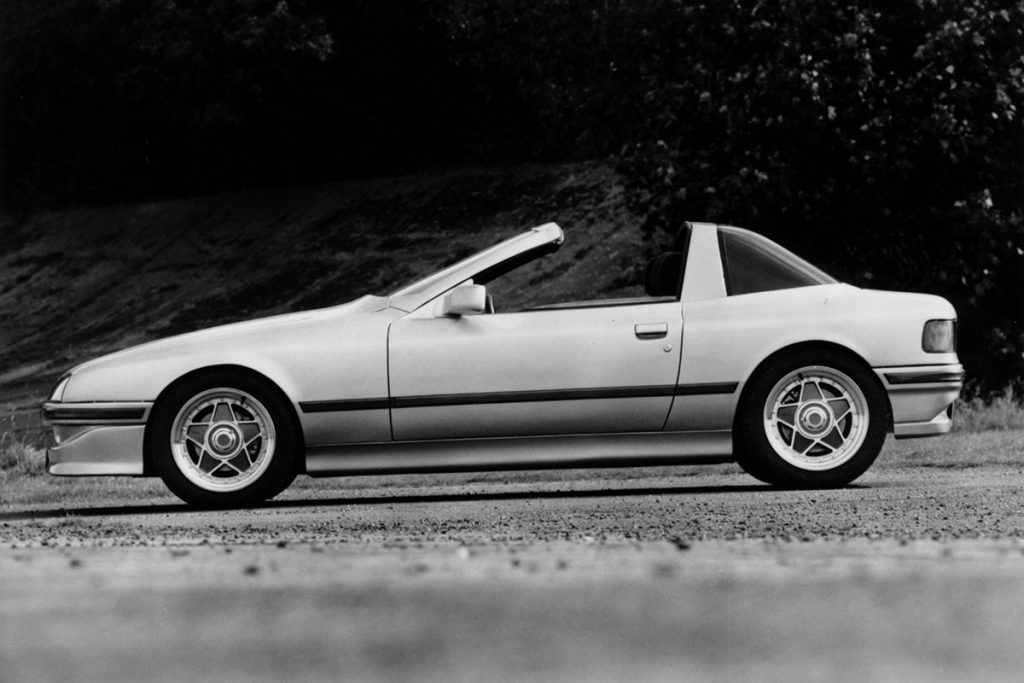 The two men behind the Ace's styling – Roberto Giachin, an Italian, and Ed Golden, from the US – were based in Ford of Europe's Design Centre. Their job was to clothe some of Ford's most sophisticated running gear in a modern, hand-beaten lightweight aluminium bodyshell created by Autokraft in its Brooklands factory.
Under that eye-catching skin was either a 150bhp 2.8i V6 or a 205bhp turbocharged 2.0-litre four-pot (the Ace was never developed into a runner), which sent power to all four wheels via an FF Developments permanently engaged viscous-coupled transmission. This was taken straight from the Sierra Sapphire RS Cosworth, along with the Teves anti-lock braking tech and much of the interior switchgear and instrumentation.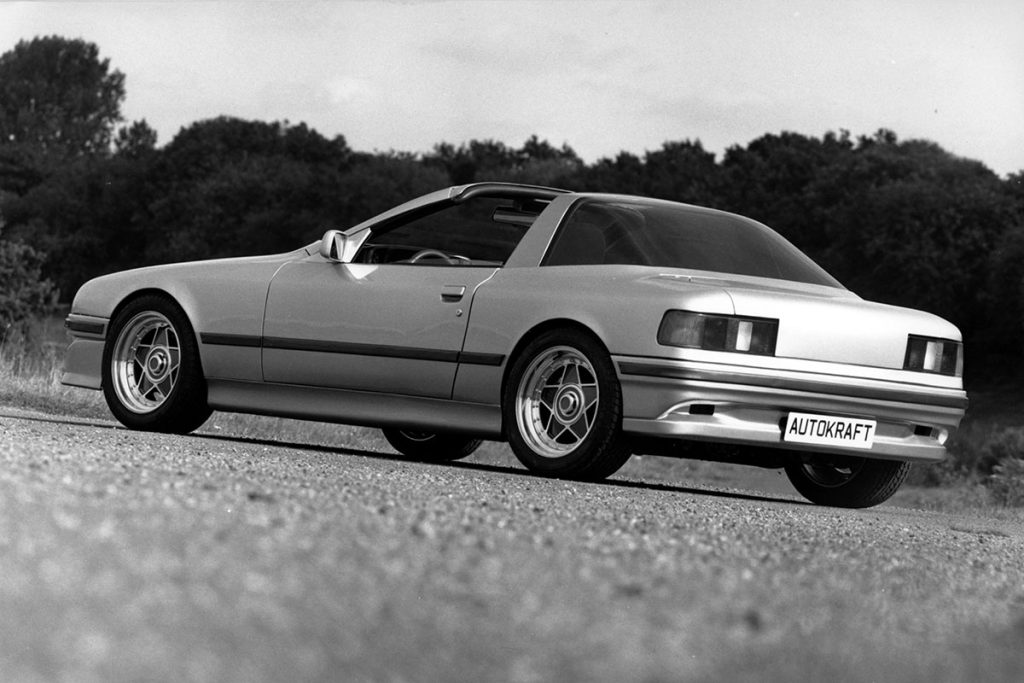 Having created a stir for all the right reasons in the latter part of 1986, things started to go downhill rather rapidly. A year after it was unveiled, the Ace got the production go ahead and Angliss claimed that the first cars would be delivered in 1988. Within a couple of months that had slipped to 1989, and just a few months later AC was talking about no cars being made until at least 1990. By this point the global economy was about to go into freefall and Ford had fallen out of love with Angliss, because Autokraft was far too small to be able to keep up with the demand for Cobras from Ford's huge dealer network across the US.
Ford was so unhappy with AC that between 1990 and 1992 it was reported that the American giant tried close down AC Cars on no fewer than six occasions. Somehow AC kept going, and in early 1992 an all-new sports car was unveiled, still called the Ace but sharing very little with the 1986 prototype. It was this car that would eventually evolve into the AC Ace Brooklands, which finally went into production in summer 1993. With a 5.0-litre V8 driving the rear wheels only, and an all-new design, this was a very different beast from the car shown here.
Read more
Ace's high: Unregistered AC without a chassis made £200,000 at auction
Ace RS is AC's parting shot for petrol power