Ford was rightfully proud of its gently-updated Cortina of 1964, and in particular the new "Aeroflow" ventilation system that made its cabin rather cooler than that of the earlier cars.
So proud was Ford in fact it was listed as the first of five features in the maker's subsequent print advertisements. Perhaps those of you who've ridden in an earlier 'Tina can enlighten us as to how stifling it was in comparison (or how much worse it misted up in cold weather), but Aeroflow does seem to have been worth shouting about.
How much is your car to insure? Find out in four easy steps.
Get a quote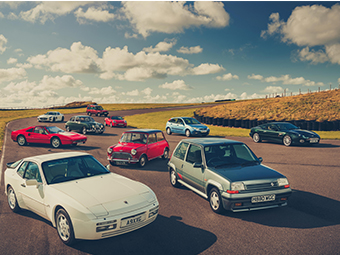 It wasn't anything complex, either, largely amounting to a redesigned dashboard featuring an eyeball vent at either extremity, and some vents in the C-pillars allowing air to be whisked out of the cabin again. But that, apparently, is all it took.
Still, the lady in Ford's advert clearly felt the need for even more cooling than the Cortina's cabin could provide, taking a dip in a mountain stream, perhaps somewhere in the Alps. Given the haphazard parking on a grassy verge, we can only imagine it was a last-minute decision.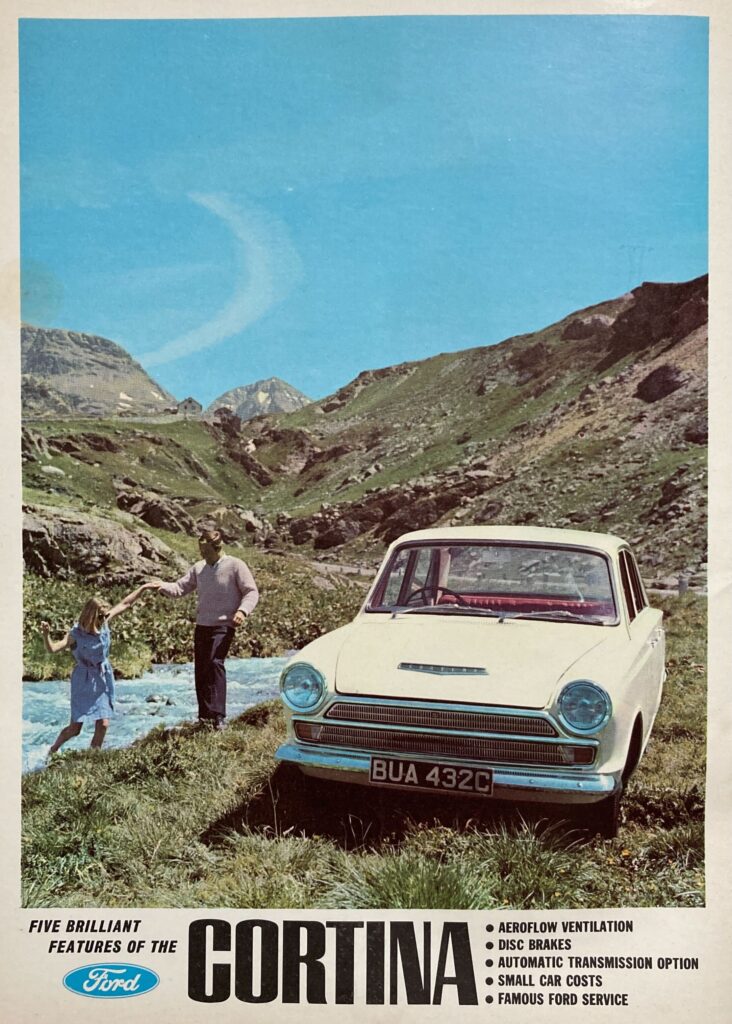 The other four features on Ford's "Five Brilliant Features" list can't be directly observed, including disc brakes, an automatic transmission option, small car costs, and "famous Ford service".
What you can see in the image, just, is that this Cortina is the four-door model, which must now be a rare thing indeed. We'd not be too surprised if there are now more Lotus, and Lotus replica Cortinas than cooking models, and probably more two-doors in general. Externally, Aeroflow models were recognisable by their wider front grilles, stretching underneath the headlights and incorporating the indicator lenses.
Sadly, BUA 432C doesn't seem to be with us any longer, but it clearly served as Ford's photography car for a while, appearing not just in this ad but also on the cover of the unofficial, but RAC-recommended Pearson's Illustrated Car Servicing Series user manual available in period.
The Mk1 Cortina, Aeroflow and all, would eventually be replaced in 1966 by the square-jawed Mk2, while the Cortina as a whole lasted in Europe until it was replaced by the Sierra in 1982 – to dubious initial success. By then of course, Aeroflow was less important than airflow…
Read more
Ad Break: The Vauxhall Viva GT tried to tempt you from an Escort
Unexceptional Classifieds: Ford Escort Popular
The Handbook Of Sloane Ranger Cars: Ford Escort MkIII