While car shows might be winding down for the colder months the auction season never really sleeps, and on 29 October, South Western Vehicle Auctions (SWVA) will host its Autumn Classic Car Auction in Dorset.
On offer is a range of appealing classics many of which are in that even more appealing sub-£10,000 price point – meaning most of the classics on offer may become more than an idle daydream for more car enthusiasts searching for that special something.
How much is your car to insure? Find out in four easy steps.
Get a quote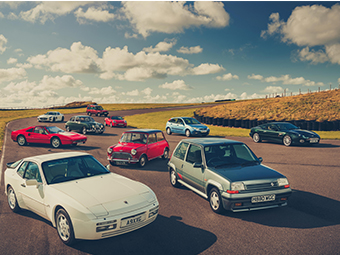 We've selected seven cars and one surprise from the 91-vehicle catalogue that caught our eye, covering everything from British classics to a forgotten Japanese coupé. The lineup is nothing if not varied. Viewings for the Autumn Classic Car Auction begin on 25 October, with the auction itself taking place from 10am on the 29th.
1993 Mazda MX-6 GT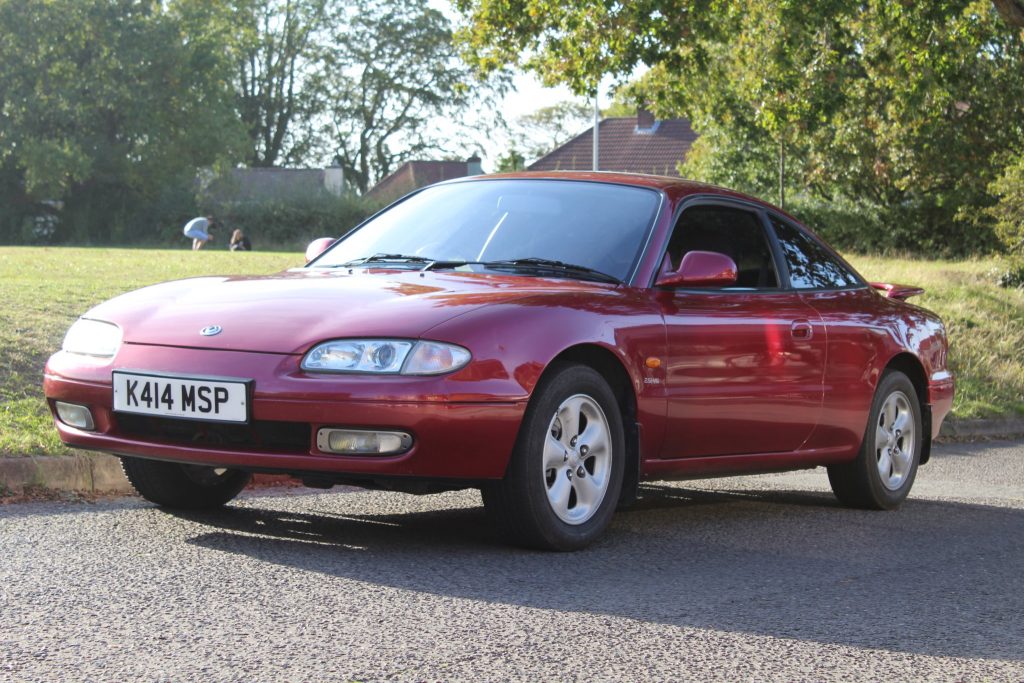 The early 1990s is seen as a golden era for Japanese car manufacturers, and things were undoubtedly rosy at Mazda too. While the MX-5 and RX-7 get most of the attention, it's all too easy to forget Mazda's pair of coupés too: the MX-3, and the MX-6. Both powered by V6 engines, the MX-6 was larger of the pair and used a 2.5-litre V6 also seen in its cousin, the Ford Probe.
The family resemblance with cars like the RX-7 is clear, with swooping curves and an understated cabin. That V6 was often likened to a rotary in period thanks to its smoothness, and the auction example's 90,700 miles (and its manual gearbox) should be no barrier to further enjoyment. The listing suggests the rest of it works well too and the interior seems largely unmarked. Good modern classic daily driver, this one.
1988 Renault 5 Monaco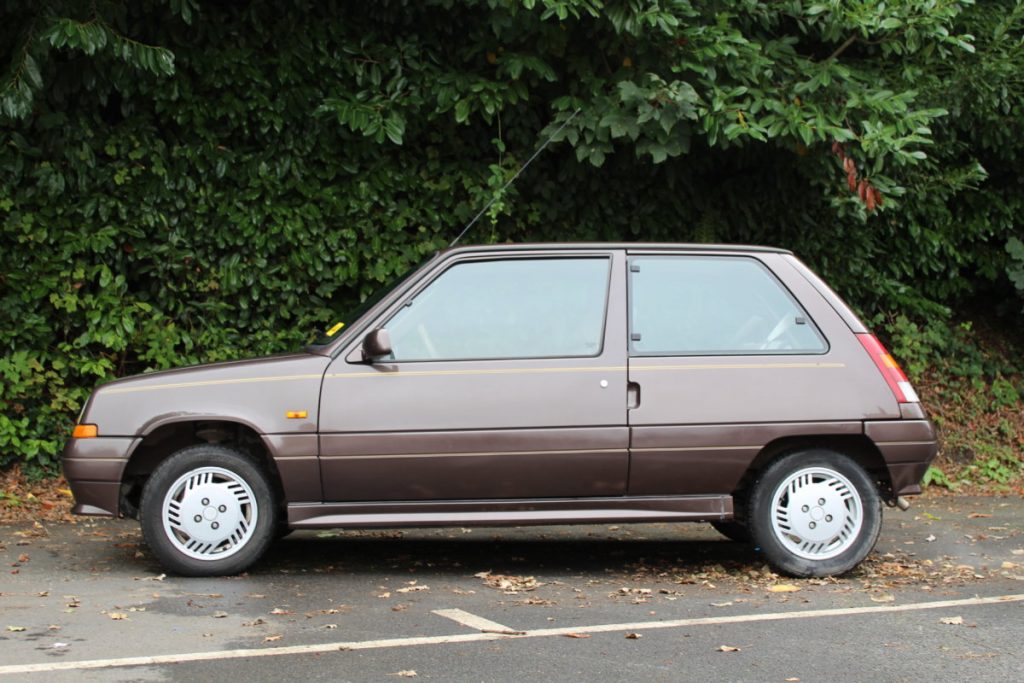 One of our recent luxury small car picks, the Renault 5 Monaco was second only to the GT Turbo in Renault's supermini range. While it didn't get quite as potent a powerplant, its 1.7-litre unit still made a useful 90bhp – plenty enough to motivate a car that, despite the Monaco's leather-lined cabin, still weighed only 850kg.
Today the Supercinq's Marcello Gandini-scribed lines are arguably enhanced by the Monaco's metallic brown paintwork and subtle pinstriping. There are a few imperfections visible in the photos both inside and out, and not a lot of info in the listing, but at the right price (there's no reserve) it's a characterful alternative to more sought-after 1980s hot hatchbacks.
1987 MG Maestro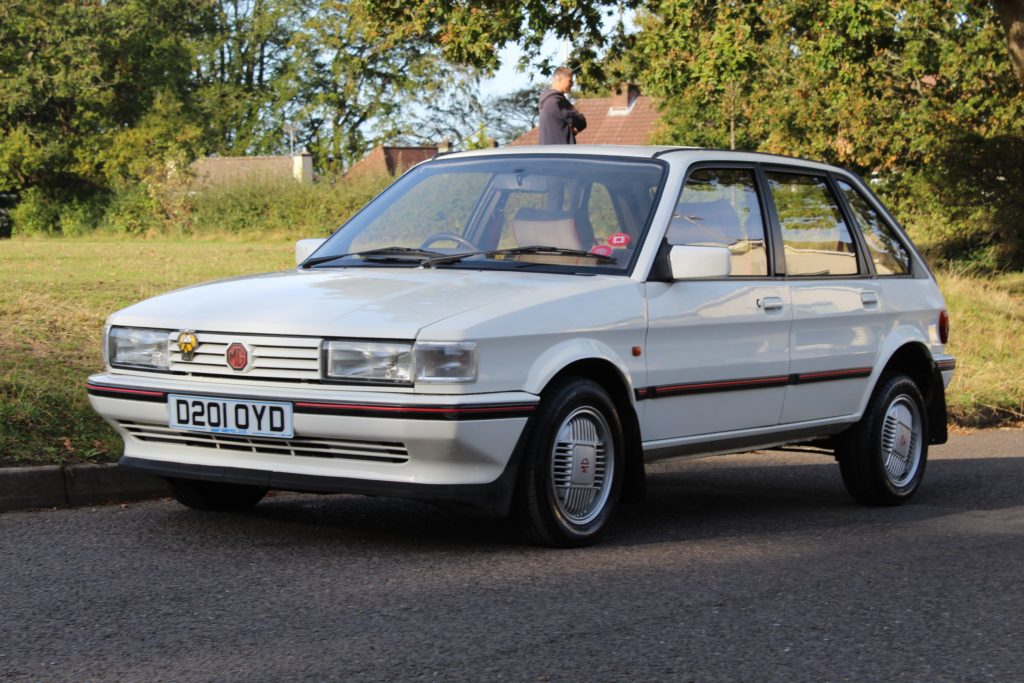 With the best will in the world the Austin Maestro was not the most exciting family car of its era, but throw a few MG octagons on there and it'd be a different story. Well, in theory. After a wobbly start with the MG Maestro 1600, MG finally dropped in a more fitting power unit for its latest sporty hatch, a 2-litre fuel-injected O-series.
That was good for 115bhp and performance in the same ballpark as the eight-valve Golf GTI – if not the Golf's standards of build or engaging handling. More performance arrived with the Turbo in 1989, but the auction car is the naturally-aspirated model, being sold with plenty of history and some restorative work by a serial Maestro buyer. A £4000-£5000 estimate puts it somewhere between Hagerty's Excellent and Concours values.
1969 Volvo 164
His Excellency General Sir Shanker Shunshere Jung Rahadur Rana is no longer with us, but he was clearly a man of good taste. A former Nepalese Ambassador, he was the first owner of this 1969 Volvo 164, while its second was the Ambassador's daughter, who owned it following his death in 1976, until 2005.
It has passed through other hands since but still retains its ambassadorial history, and the auction listing highlights other notable points too, including a reconditioned gearbox, some recent braking components, and an original interior. We spy a few dents in the photos (a life in London can leave its scars) but the cabin of this early 164 (with its 3-litre inline six) looks truly lovely and its £2000-£3000 estimate something of a bargain.
1951 Austin A40 Sports GD2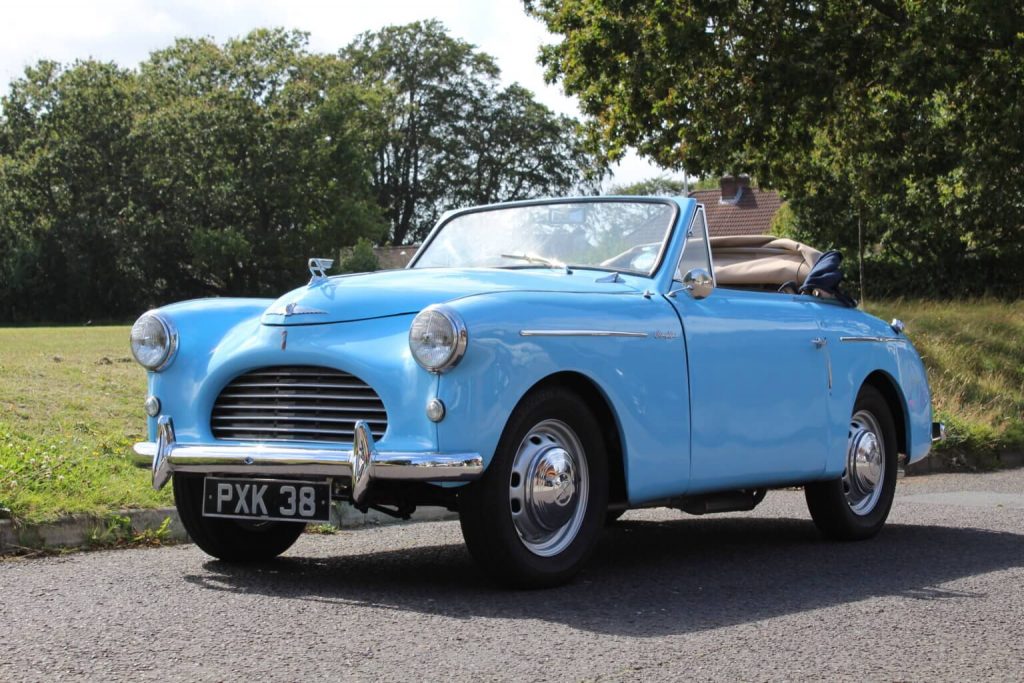 With several MGBs and a bright red Frogeye Sprite in the SWVA auction there are more obvious choices for open-topped British fun, but Lot 41, a 1951 Austin A40 Sports, is more intriguing than any of them. There are apparently just three A40 Sports GD2s left for a start, but the striking blue paintwork and larger Riley 1.5 engine are both also worthy of note.
Originally the A40 Sports would have featured a 46bhp 1.2-litre four with twin SU carbs – enough to really test the "Sports" claim when paired with a 965kg kerbweight, despite its Jensen-built aluminium body. The Riley unit should be making closer to 68bhp – a useful upgrade. An "immense" file of paperwork and a £5000-£6000 estimate also catch the eye.
1960 Austin Mini Van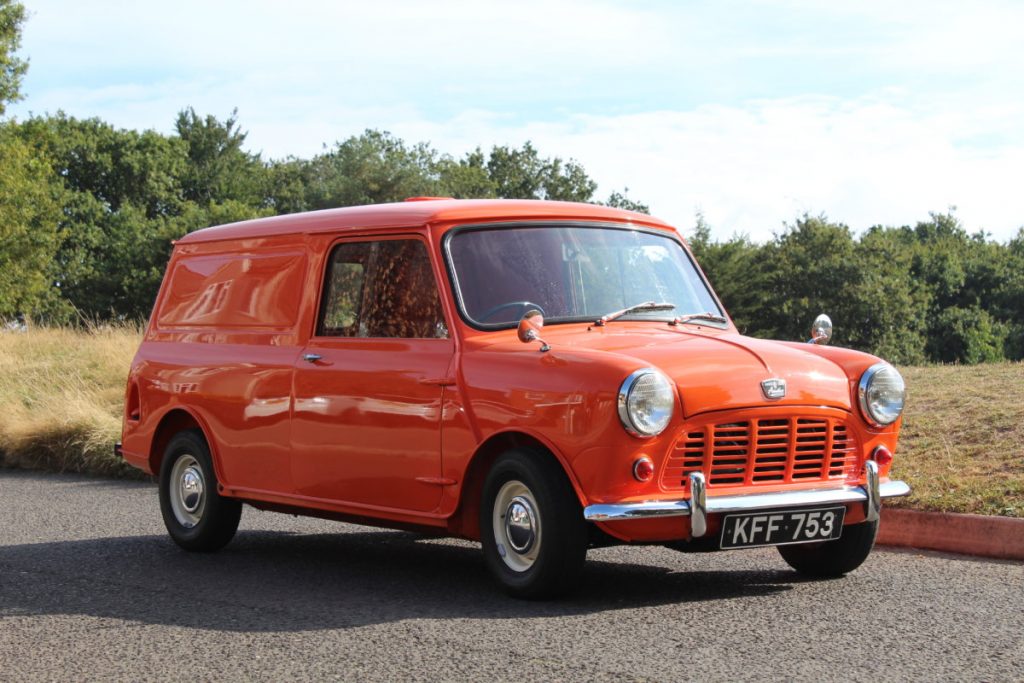 With prices of Coopers and 1275GTs accelerating as rapidly as the cars themselves, it pays to look elsewhere in the Mini food chain if you fancy an example of the British icon at a more reasonable price. And talking of food, you could always offset the £6500-£7500 estimate of this 1960 Austin Mini van by using it as a retro catering van. Maybe transporting oranges.
The SWVA listing suggests it's one of the earliest Mini vans built (with a build date of May 1960) and has a decent history file and an MOT until May 2022. It's also utterly charming and in the photographs at least, looks tidy and original. Mini vans are no less fun to drive than their more expensive saloon counterparts, and in this colour we reckon you'd even get more looks than a period-correct Cooper.
1938 Peugeot 302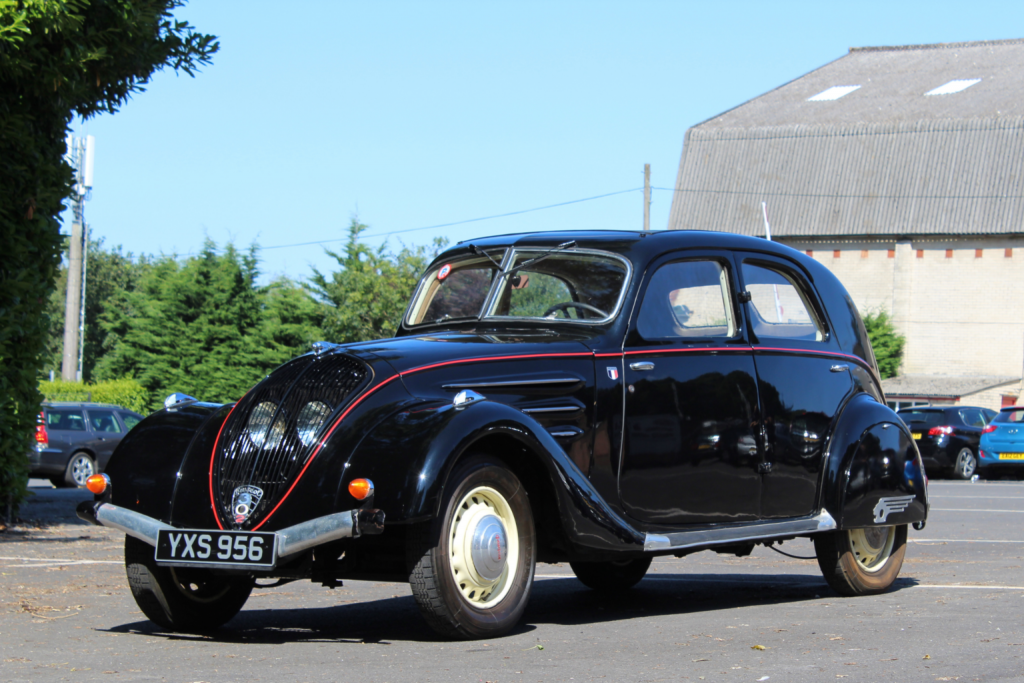 You'll find a Traction Avant elsewhere in the SWVA Autumn auction, but for sheer elegance this 1938 Peugeot 302 has even the low-slung Citroen beaten. Art deco touches like the swept-back grille, hidden headlights and rear wheel covers wouldn't look out of place on a 1930s streamliner, but here they were on a French, humble family car.
The interior is more austere but no less classy, while the listing notes some recent work to the 42bhp, 1.8-litre engine to ensure smooth running. The seller also fitted a new Zenith carburettor, battery, stainless exhaust, and some retrimmed interior panels. And like several others here, its £5500-£6500 estimate seems eminently affordable for something so distinctive.
1963 Massey Ferguson 35X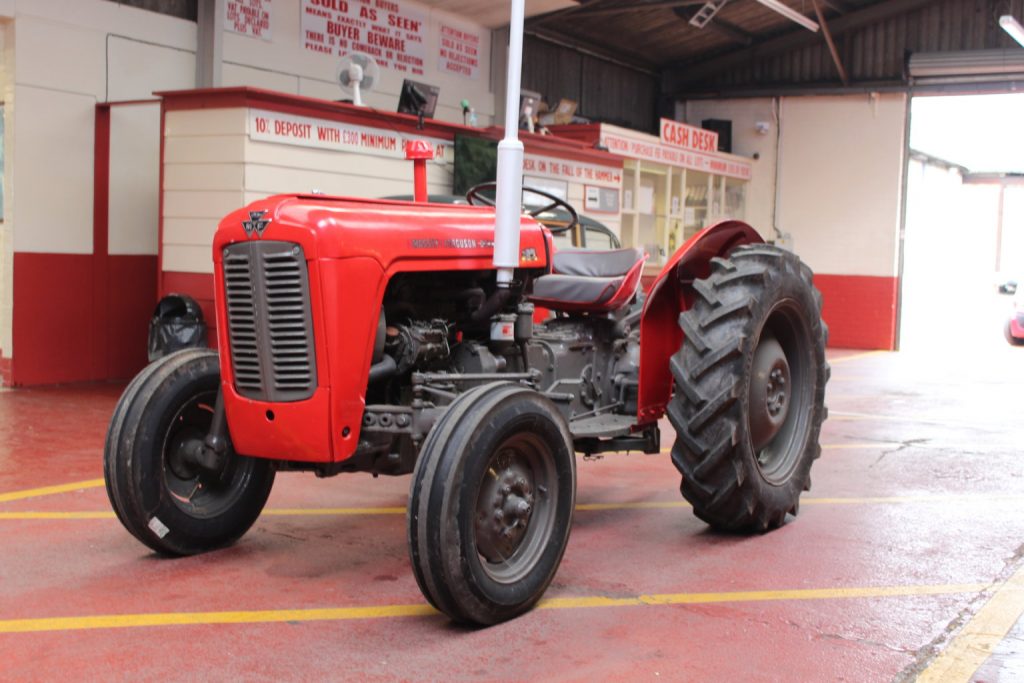 There are two tractors in the Autumn auction, the other being a David Brown Selectamatic 990 with a bucket attached, but the more appealing, rounded styling of the Massey Ferguson 35X is the more eyecatching of the pair for us, helped further by the traditional red paintwork.
If you're expecting some great insight here, we're going to have to disappoint you – tractors are not this author's area of expertise. But the video accompanying the listing shows the 35X clattering away reassuringly at idle, and the idea of pottering around for an afternoon on some private land seems rather appealing, don't you think?
Read more
Can you really trust online auctions?
A shedload of surprises: Discovery of huge fuel can collection reveals 500 rare artefacts
Cabin fever? 12 wild interiors from a dozen decades of the automobile