If you've ever wondered what Fangio, one of the greatest ever Grand Prix champions, drove on a daily basis, then the answer is this – a Mercedes 300 SL Roadster, and it is going under the hammer at the end of the month.
The car in question is a Mercedes-Benz 300 SL Roadster, presented to Juan Manuel Fangio in 1958 as a retirement gift from Mercedes-Benz in celebration of his spectacular career.
How much is your car to insure? Find out in four easy steps.
Get a quote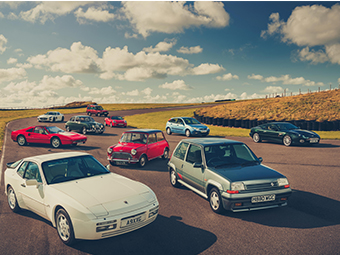 While many such gifts might rattle around in a driver's personal collection for a while before being moved on, Fangio was apparently very fond of the 300 SL, and covered more than 70,000km (43,000 miles) in it on tours of Europe and South America, both for personal use and in his role as an ambassador for the Mercedes brand.
Fangio campaigned numerous cars over the course of his career, but his association with Mercedes-Benz actually began before his successful 1954 Grand Prix season, when he became the official dealer for the brand in Buenos Aires.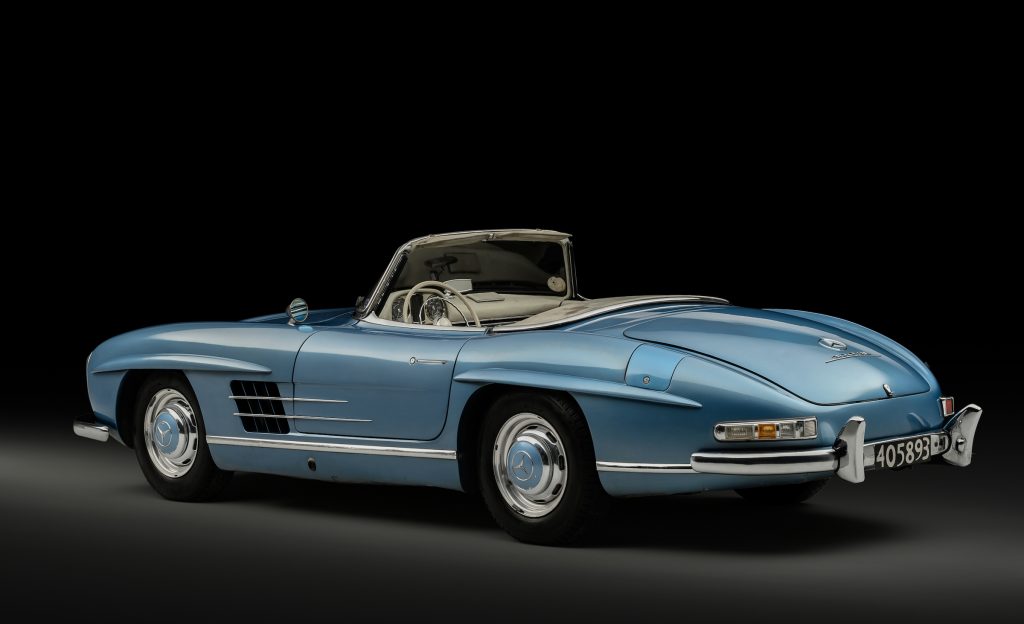 Fangio took Formula One Driver's Championship titles in 1954 and 1955 with the spectacular supercharged Mercedes W196, also competing for Mercedes in the Mille Miglia, before moving to Ferrari in 1956 and back to Maserati in 1957. After his racing career ended in 1958 Fangio went back to selling cars – specifically Mercedes – and in 1974 was made president of Mercedes-Benz Argentina.
Perhaps the open-cockpit variant of the 300 SL felt natural to a man who had spent his life in open race cars, but quite aside from Fangio's ownership, the 1958 model being offered by RM Sotheby's is a beautiful thing.
The car is presented in Metallic Light Blue paintwork with a cream leather interior. This is no restored jewel destined to spend its life on a plinth. It's a matching-numbers vehicle, and the photographs show considerable wear in the leather trim, stains in the blue carpeting, and other marks of age throughout.
There's a dent in the passenger door, ripples in the sill panels and chips, peeling and dirt around exterior trim too, but you wouldn't have it any other way. This car tells a story of both the miles it has travelled – the odometer reads 72,951km – and the genius who drove it until 1986, when it became an exhibit in the Juan Manuel Fangio Museum in Balcarce, Argentina.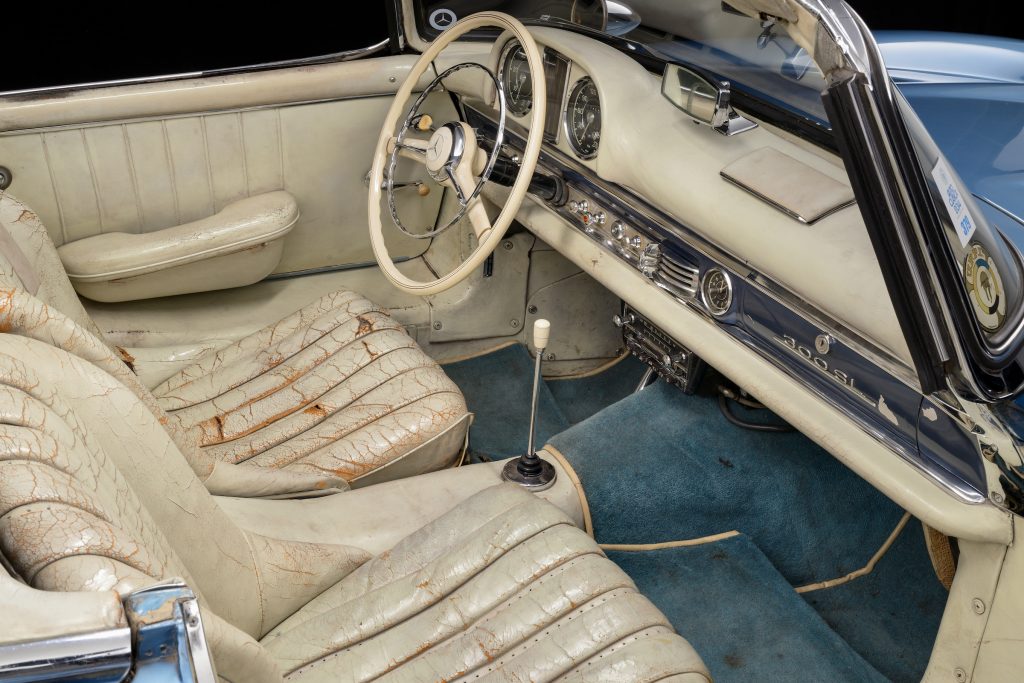 RM Sotheby's is only providing an estimate upon request, so we polled our valuation experts to give us a range. Their conclusion? This car has a solid shot at the 300 SL record. The current high water-mark is €3,143,440 in 2018, equivalent to £2,646,000 at the time and set by a 1963 Roadster sold via Artcurial. We'd put this 1958 example between £2.2m and £3m, and Fangio's ownership will weigh heavily.
This 1951 Alfa Romeo 1900 Sprint, the last ex-Fangio road car we saw appear at auction, sold for $616,000 in 2018 (£518,500), or or 2.1 times the model's #1 (Concours) condition value at the time ($294,000, or £247,000). Applying that same arithmetic to Fangio's 300 SL in 2021, we get £2.63m, just shy of the record. However, the market has changed since 2018, and the 300 SL has only become more collectible since.
While it's a shame the car is now leaving the museum's care, the next owner will hopefully do it justice. The 300 SL Roadster is currently located in Switzerland and will be auctioned by RM Sotheby's between February 28 and March 4.
Read more
10 times the F1 championship went to the wire
The original Mercedes 300SL should have been a failure | Revelations with Jason Cammisa
Your Classics: Ian Tisdale's Mercedes 130H is a rear-engined marvel