There are go-tos, and then there are go-tos. And if you want an incredibly accurate replica of some of the world's greatest pre-war racing cars, then Pur Sang in Argentina is very much a go-to.
The company builds faithful replicas of models like the Alfa Romeo 8C and the Bugatti Type 35. And while they aren't cheap, they're a whole lot more affordable than the cars they pay homage to – giving owners all the more excuses to drive them.
How much is your car to insure? Find out in four easy steps.
Get a quote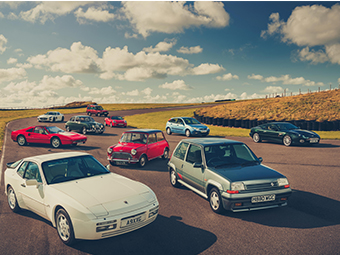 And one of the people who owned and drove this Pur Sang replica of the Type 37A Bugatti, coming up for auction with Car & Classic, was Ettore Bugatti's granddaughter. If that's not a seal of approval, we don't know what is.
The Type 37 stemmed from the Type 35 lineage. Type 35s used a tiny, lightweight chassis – early cars were around 750kg, or similar to an original Lotus Elise – powered by a 2-litre straight eight, but with the Type 37 that engine was swapped with a three-valve, 1.5-litre inline four, which was then supercharged to around 90bhp for the 37A.
37As took several Grand Prix victories, including the 1928 Italian and Spanish Grands Prix at the hands of Louis Chiron – a name you might recognise from its association with Bugatti's current hypercar.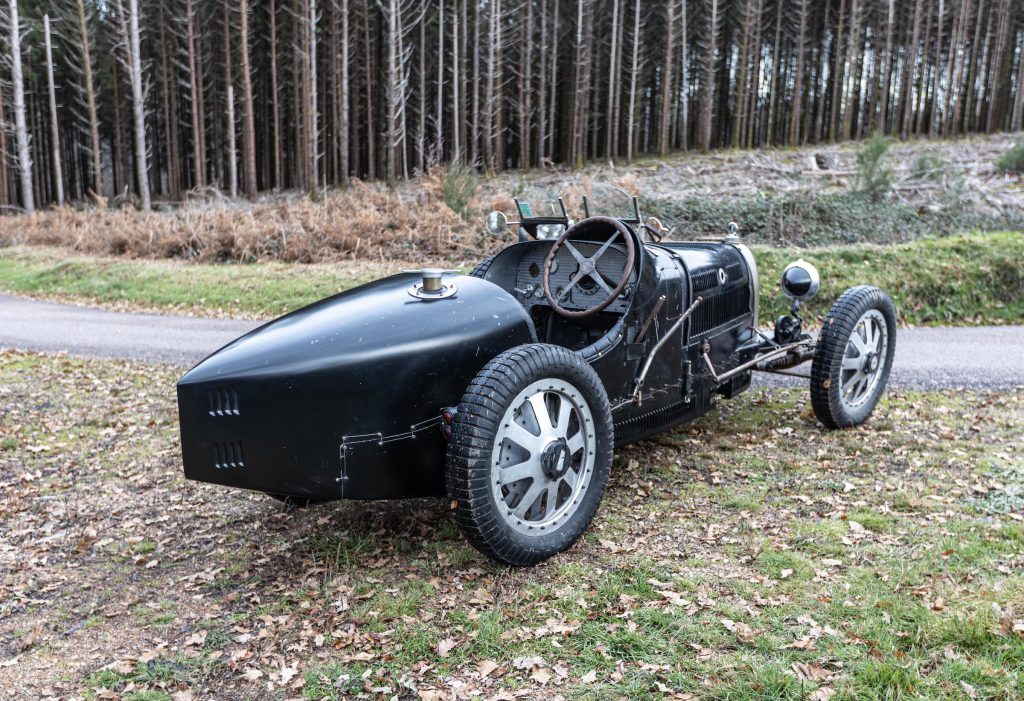 Pur Sang's replica is, quite correctly, powered by a supercharged 1.5-litre four, and every detail you'd expect to find on an original is present and correct here, including those iconic alloy wheels, raced by Bugatti a time when wires were still the norm. Only a modern electric cooling fan, carefully hidden and surely a reliability improvement, would give the game away to the casual observer.
A dusting of surface rust on some exterior components betrays both the car's regular use on French roads, and its authentic construction. The listing assures potential buyers that there's no significant, or structural corrosion.
The whole thing is just magical, isn't it? Cars like this will surely catch the eye of well-heeled enthusiasts even more frequently in future as modern alternatives become intangibly less appealing, and with Pur Sang still turning out replicas like these (and plenty of vintage Bugatti specialists out there, if you know where to look), parts and servicing backup shouldn't be an issue either.
Pre-bidding has already started on this Pur Sang, with the auction going live on January 22nd.
Read more
Now your 'previously enjoyed' Bugatti will be as good as new
A roman helmet, Picasso plate, and just what is originality, anyway?
Angela Hucke, curator at The Bugatti Trust museum and study centre