It's Bugatti's answer to Vauxhall's Network Q. An approved used car scheme designed to give Chiron customers the same peace of mind as somebody buying a Corsa. Not that Bugatti uses the word 'used' in relation to its Certified Pre-Owned programme.
'Already owned', 'pre-owned' and 'previously enjoyed' are the terms used. It's not often we have an excuse to trawl the pages of Auto Trader looking for used, sorry, pre-owned Bugattis, but given the values of second-hand Veyrons, you can understand the need for a little reassurance. Prices range from £900,000 to £1.7 million, in case you're considering trading up from Vauxhall to a Veyron.
How much is your car to insure? Find out in four easy steps.
Get a quote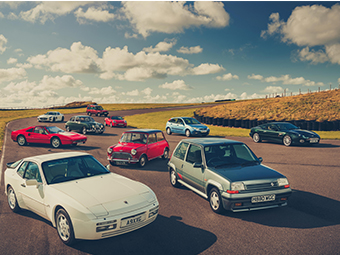 The one-year warranty for Certified Pre-Owned Veyron models relates to all mechanical and electrical items, and covers the cost of parts and labour. For the Chiron, it's just as comprehensive as the original warranty, covering parts and labour for mechanical, electrical, corrosion or paintwork issues. Bugatti likely believes it is a good reason to buy a car from an authorised dealer, rather than taking your chances at an independent retailer.
Crucially, it's a global warranty, so if you happen to return home from the Middle East with an 'already owned' Chiron, it will be covered by all European Bugatti Service Partners. Only authorised Bugatti service centres can be used – and needless to say, only genuine Bugatti replacement parts fitted.
Hendrik Malinowski, managing director of sales and marketing at Bugatti, said: "The Veyron and Chiron are true automotive icons, hyper sports cars that set breath-taking new standards. Our new Certified Pre-Owned programme means that those who want to savour the incomparable excellence of the Veyron and Chiron by opting for previously enjoyed examples, can now benefit from the exemplary customer service and unique attention to detail that only authorised Bugatti Service Partners are able to offer."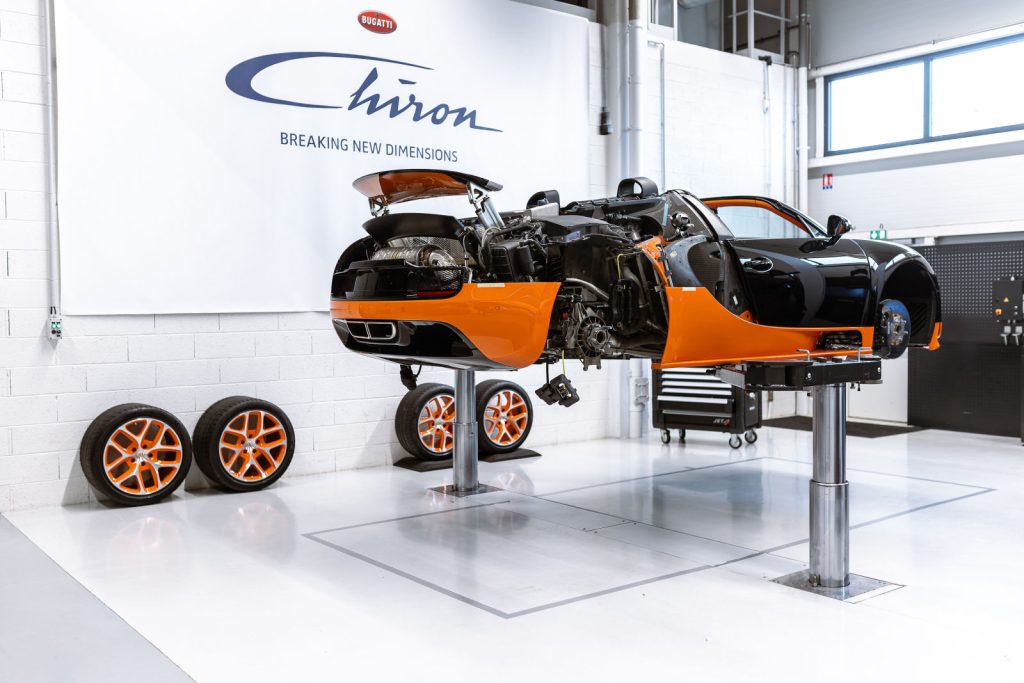 The original Bugatti Certified programme launched in 2014, with cars benefiting from a full service and a thorough testing by Bugatti mechanics and engineers. All technical updates were carried out, with Bugatti providing an extended guarantee. This Certified Pre-Owned scheme goes a step further by offering a warranty that essentially matches the cover from when the car was new.
This is great news if you were weighing up the purchase price of a Chiron against a Corsa but were afraid of the consequences if something went wrong. Your 'previously enjoyed' Chiron awaits.
Oh, and we know that Network Q is no more, with used Vauxhalls now covered by PSA's Spoticar programme. But this is Hagerty, where Network Q conjures up images of Rally Report, Tony Mason and "Jewelled" by Propaganda. And we can't afford a Bugatti.
Read more
Certified: should you have your classic car restored by its manufacturer?
Bugatti Chiron driver who hit 257mph on public roads avoids prosecution
Driving the Greats: Bugatti EB110