Beloved by many and with a rough edge – that's the Series 1 Land Rover for you. And Chris Rea, now we think about it, and coincidentally the gravelly-voiced singer's own Series 1 is coming up for auction with Classic Car Auctions (CCA) at the Classic Car and Restoration Show at the NEC.
Rea's well-known as a car enthusiast, most closely associated with Ferrari, having owned several and writing and producing 1996's film La Passione – loosely based on his own car-obsessed childhood and his inspiration, Ferrari F1 driver Wolfgang Von Trips.
How much is your car to insure? Find out in four easy steps.
Get a quote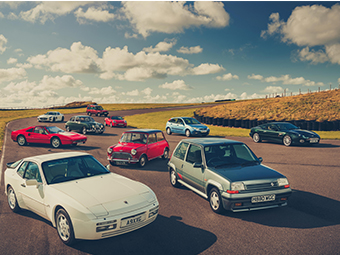 The musician's link to the Series 1 doesn't go back quite as far, which he acquired in 2021 from its previous, long-term owner. It's no matching-numbers, concours car but the fitment of a Rover P6 engine sometime in the 1970s, and a replacement tailgate and fresh canvas roof mean it should at least be usable. And, let's face it, who wants a pristine classic Land Rover if you're intending to use it as its creator, Maurice Wilks, well, intended?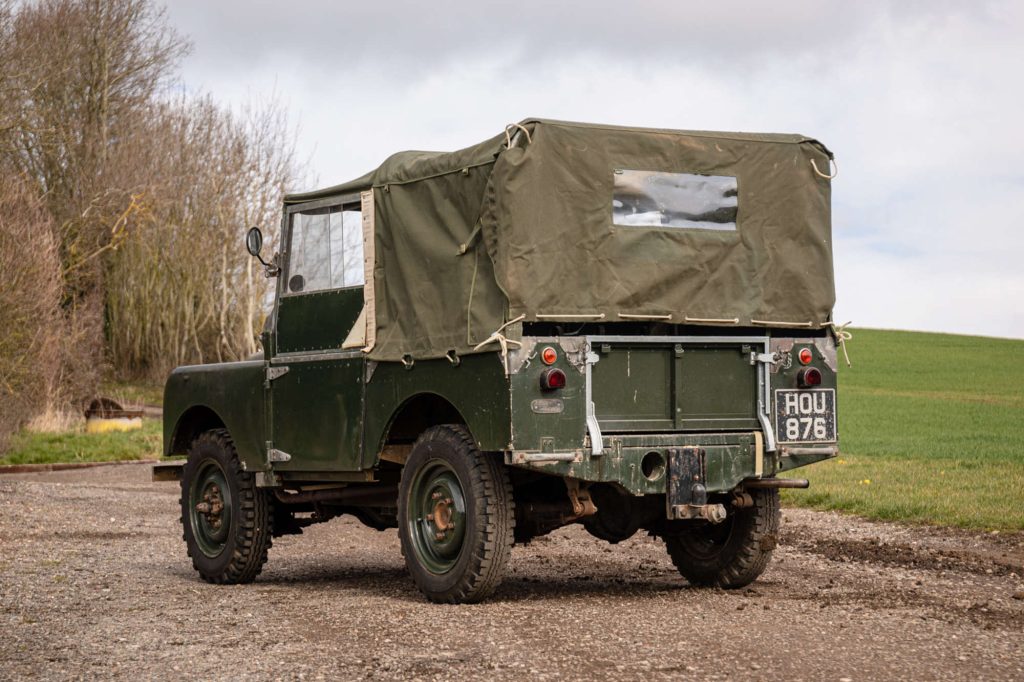 Sifting through any old Land Rover's past is always a mucky but fascinating business. In the case of Rea's Series I, it proves no different. The car's MOT history shows it expired in 2013, so the car may have been used on a farm or estate since then, or kept in a collection and rarely turned a wheel. The number plate shows the car was registered with the DVLA in 1982, but that may indicate it needed to be re-registered after a major structural change, such as an engine swap, or it may have been kept off-road up until that point.
The ever-helpful resources over at the Land Rover Series One Owner's Club records the chassis number as a 1950 Series I, in 80 inch wheelbase specification.
On the face of it, Rea's Series I is relatively affordable, with a guide price of £10,000-£12,000 which is something of a tempting guide – certainly less than you'd pick up one of those Ferraris for. However, don't forget it's not all-original, given the engine swap, and who knows what else may not be period-correct, which can impact values. According to the Hagerty Price Guide, a tatty 1950 Series I sells for an average of £15,200, while concours examples reach an average of almost £73,000. You can see the valuation guide here.
Rea's Landie will cross the block with CCA on Saturday, 25 March, but remember, it's not all about Money, half the fun is driving On The Beach.
It's not the only Land Rover being offered either, though the others don't have famous names attached. Most eye catching is probably a left-hand drive Range Rover V8 convertible with a £30,000–£35,000 estimate, though a selection of post-2000s Defenders are all quite appealing too, one of which, a 2014 110 van, has covered only 935 miles, and has a lofty £55,000-£65,000 estimate to match.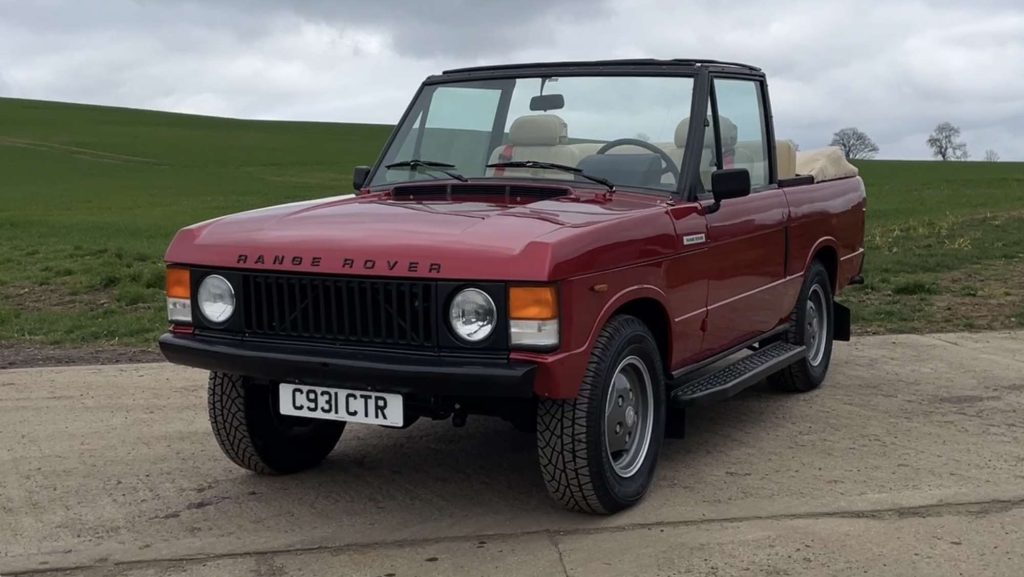 Half that might get you an immaculate-looking Defender 90 TD5 from 2002, which deserves some mud under its arches, and if Landies aren't your thing, there's always a 1945 Ford-built Jeep too, looking like an extra from a Second World War movie. All will be auctioned over the 25-26 March at the NEC.
Check out the Hagerty Media homepage for daily news, features, interviews and buying guides, or better still, bookmark it. Or sign up for stories straight to your inbox, and subscribe to our newsletter.