If your garage is looking a little empty before the summer season perhaps there's something at the upcoming Historics sale on May 21 at Ascot Racecourse that might fit the bill.
Historics is promising 205 entries for the auction and there's impressive variety in the lots too, from 1907 and 1908 Renaults, to the 1966 Pontiac GTO 'Monkeemobile' you might have read about recently.
How much is your car to insure? Find out in four easy steps.
Get a quote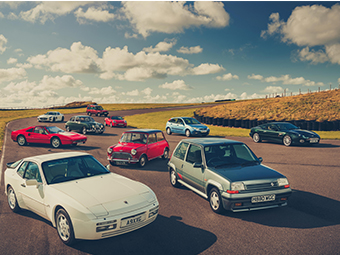 Those with a more modern bent will appreciate a selection of 2000s Ferraris and a 2005 Rolls-Royce Phantom too, but we've set our sights on a mix of the sublime and ridiculous to select five cars we'd be more than happy to tidy up the garage for.
1971 Fiat 500 Gamine Vignale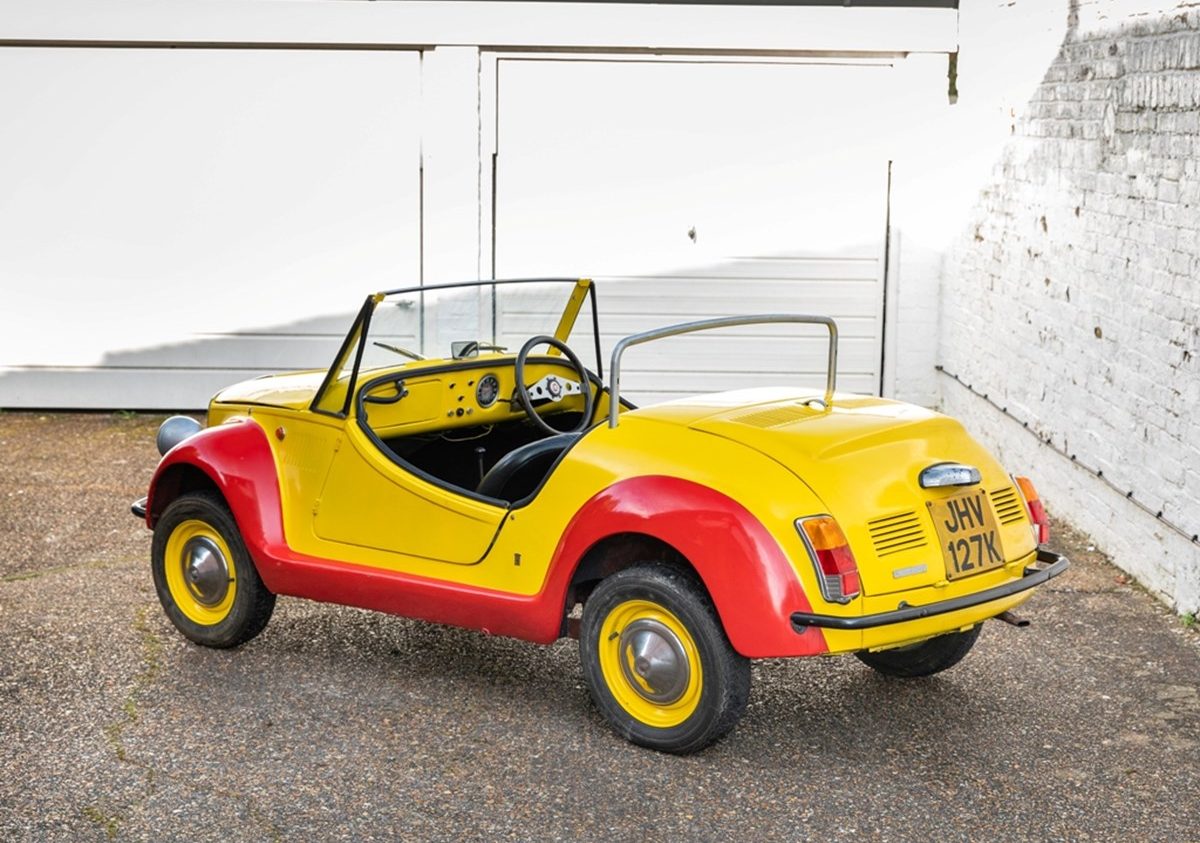 Not all Fiat Gamines, the 500-based roadster produced by Vignale between 1967 and 1971, were painted red and yellow. But those that were, or have been since, have for better or worse given it the nickname the 'Noddy car', and it's a car just like that being offered in the May auction.
Some may like the association, but it perhaps overshadows what is a cute little roadster in its own right, and surely makes the Fiat 500 driving experience even more of a hoot than usual.
This one is unusual in being right-hand drive. It's unrestored and has done more than 31,000 miles in its 51 years, so is by no means a delicate flower of a thing. It even comes with weather gear, though given it looks like a Caterham roof made by a group of primary school children, we'd be tempted to just carry a brolly…
1963 Ford Consul Capri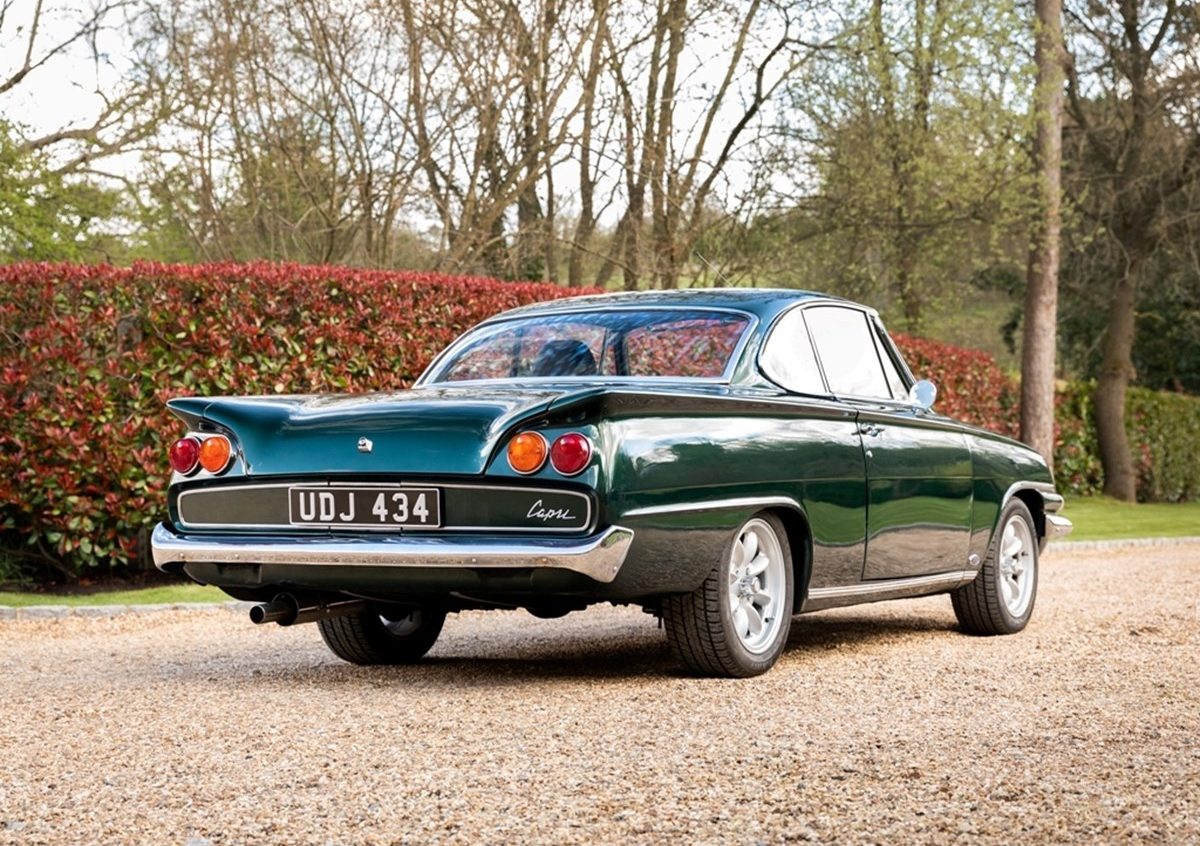 There's more to the Ford Capri story than the Mustang-lite sold between 1968 and 1986. Perhaps it's time the Consul Capri of the early 1960s had its time in the limelight: it too features American styling inspiration, though in 1962 time it was Galaxies and Thunderbirds rather than Ford's mid-sixties pony car.
The size and powerplants though were a little more Europe-centric, with a sub-tonne kerbweight and a choice of 1.3 and 1.5-litre fours. The deep green car up for sale through Historics though features several upgrades, from a 2-litre Pinto under the bonnet to a set of Minilites and a retrimmed cabin.
The tweaks will be an acquired taste, and an estimate of £16k-£19k falls just below the £19,300 we'd expect for a car in excellent but also original condition. But a mix of usable performance and that mid-Atlantic styling should be more than enough for some.
1983 Porsche 911 'ST' by Riviera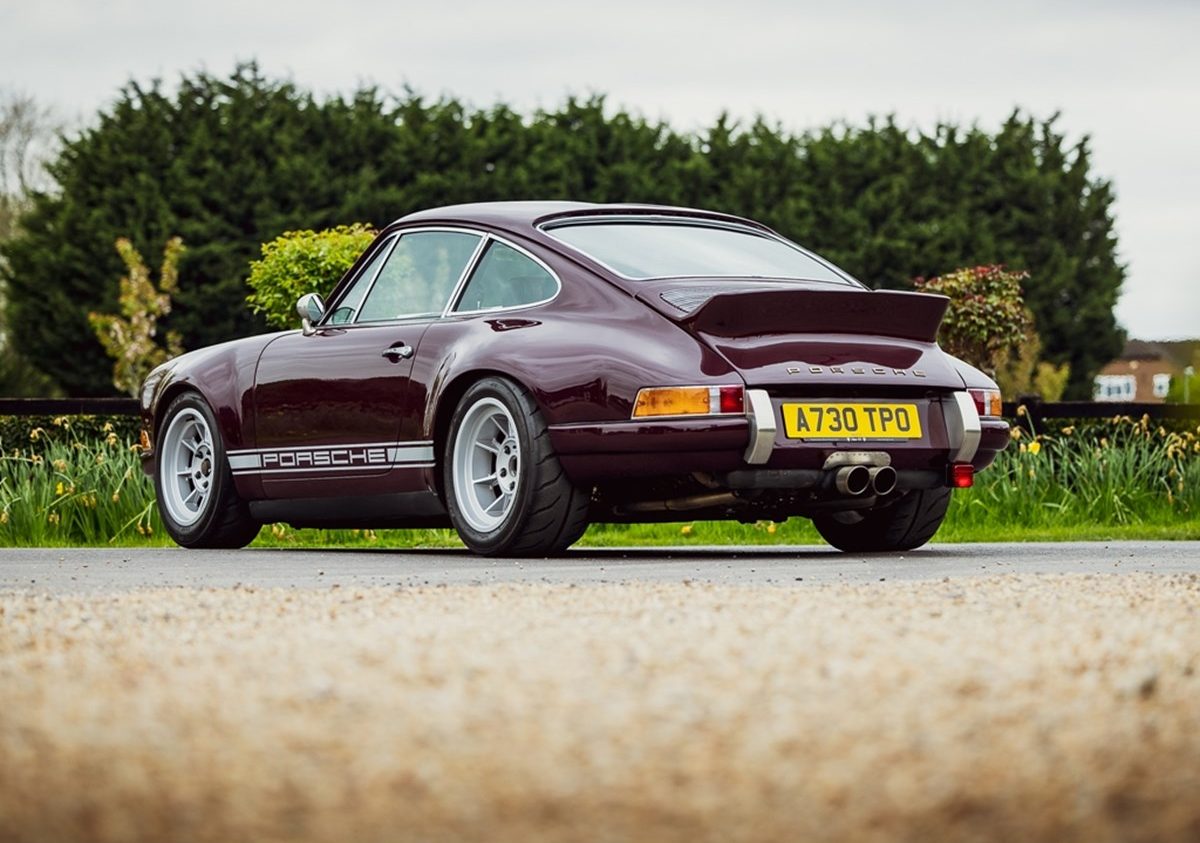 There will surely come a time, decades in the future, when automotive historians unearth a completely original 1980s Porsche 911 and assume it to be unusually modified – lacking the wide arches, ducktail spoiler and custom retrim now commonplace on today's reimaginings, recreations and restomods.
They're easy to lampoon, but to be fair, cars like this ST-inspired 1983 911 3.0 do look chuffing marvellous. Porsche's original STs, built for GT racing, are now like gold dust, and this Mulberry Red recreation by Riviera Autobody allow you to indulge for less.
Well, relatively. An estimate of £95k-£120k is no small change, but there are some serious parts here, from full Ohlins suspension and a Quaife diff, to proper steel ST arches, a double-bubble roof and even a plumbed-in fire extinguisher – and a fully-rebuilt 3-litre, hence only 956 miles on the clock.
1967 Ford Mustang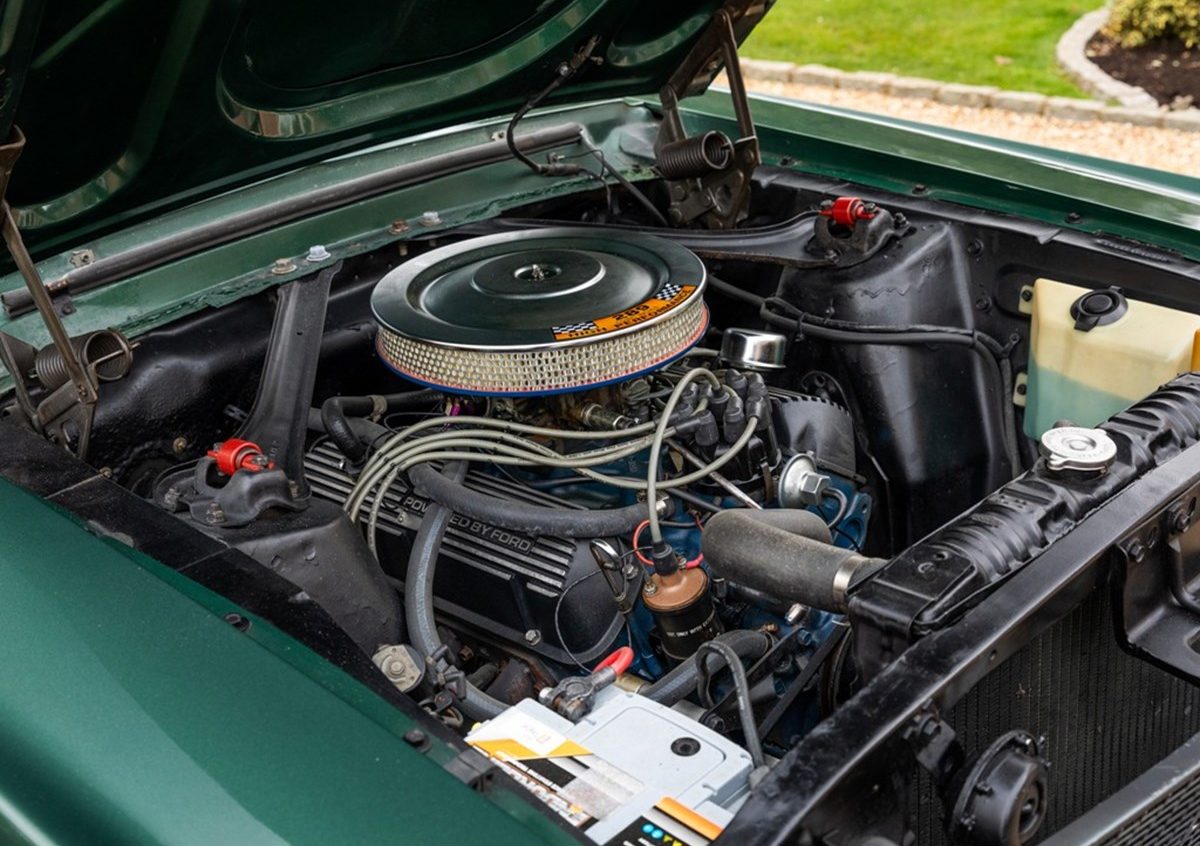 Fastback, notchback, or drop-top? That, surely, is the real question when deciding on your ideal Mustang, and since your author falls in the notchback camp, this dark green 1967 'Stang positively bolted out from Historics' lot list.
Given the choice, I'd also go for a pre-'67 model, the Mustang getting a light redesign for that year: please note, detail fans, the deeper front grille (sans pony badge on this one), the concave rear panel, and the (very much fake) scoops along the flanks behind the stylised indentations in the flanks.
But let's not be too choosy, as this is still a very fine example. You don't get a stick shift, but you do get a 289ci V8, and both an interior and exterior in apparently standard condition – only the Torq Thrust-style wheels appear to be an aftermarket addition. The estimate is £23k-£28k – ballpark for a car in excellent condition.
2010 Range Rover Holland & Holland by Overfinch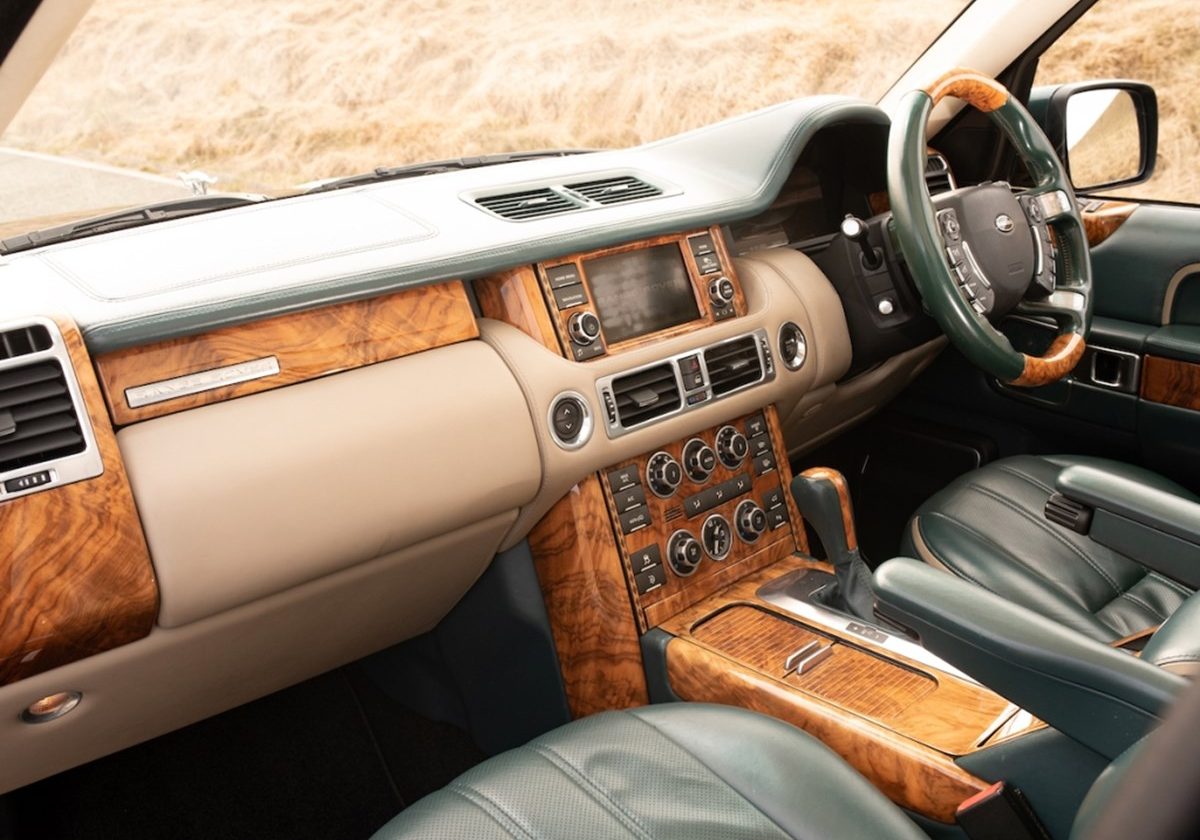 The L322 Range Rover is a real future classic. How could it not be? Short of the Classic there's not been a Rangie that looked better – the P38 is coming around but lacks the L322's definition, while more recent models are perhaps a tad ostentatious – and a broad range of models means there's an L322 for all tastes.
Including those tweaked by firms like Overfinch. While we're not completely sold on the styling of this 2010 model designed in association with gunmaker Holland & Holland, the interior is truly fabulous – check out those crystal tumblers.
It's also rare, right down to its late-model 5-litre supercharged V8. There's no reserve, and a guide price of £35k-£45k reflects this rarity and its custom nature. If it really is a future classic, these are the kind of L322s that will stand out from the herd.
Read more
Variety show: Six picks from the Manor Park Classics May auction
Hot hatch, even hotter price: Peugeot 205 GTi sells for £69,000
Successful sale but no wow factor at Bonhams 2022 Members' Meeting