Eighty-six cars will go under the hammer at the forthcoming RM Sotheby's Paris sale, including a Bugatti Chiron Profilée that's expected to fetch up to £4.7 million. Fancy something 'cheaper'? A 2020 McLaren Speedtail comes with a pre-auction estimate of £1.9m to £2.2m.
For its tenth anniversary Paris sale, RM Sotheby's is moving to a new setting at the Salles du Carrousel in Louvre Paris. If you can't make the auction preview on 31 January, 2023, let us guide you through a dozen of our favourite Italian cars at the sale.
How much is your car to insure? Find out in four easy steps.
Get a quote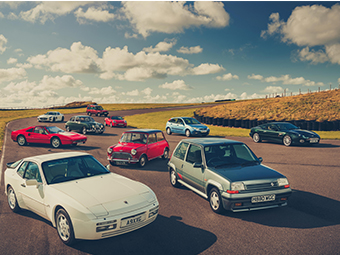 Lamborghini 350 GT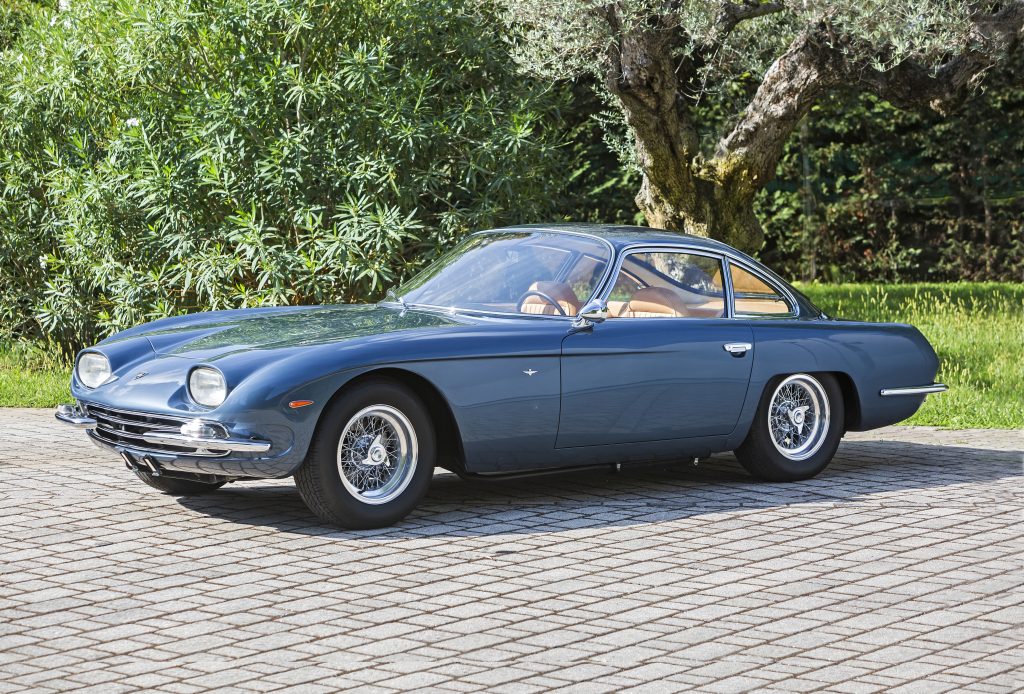 Estimate: £470,000 – £500,000
It's not the most expensive car at the Paris sale, but it's unquestionably one of the most significant. Developed following a disagreement between Enzo Ferrari and Ferruccio Lamborghini, the 350 GT was built in record time by a team that reads like a who's who of Italian supercar history. Giotto Bizzarrini, Gian Paolo Dallara, Paolo Stanzani, Bob Wallace and Carrozzeria Touring created Lamborghini's first production car, based on the 350 GTV prototype.
Just 120 350 GT models were built (plus two 350 GTS Spyders by Touring), with power sourced from Bizzarrini's magnificent 3.5-litre V12. With 270bhp on tap, the 350 GT could hit 60mph in 7.4 seconds before reaching a top speed of 155mph. This example was sold new in Zurich in 1965 before being exported to the US in 1974. The Hagerty Price Guide attaches an average price of £472,000 to an 'excellent' condition 2 car.
Ferrari Enzo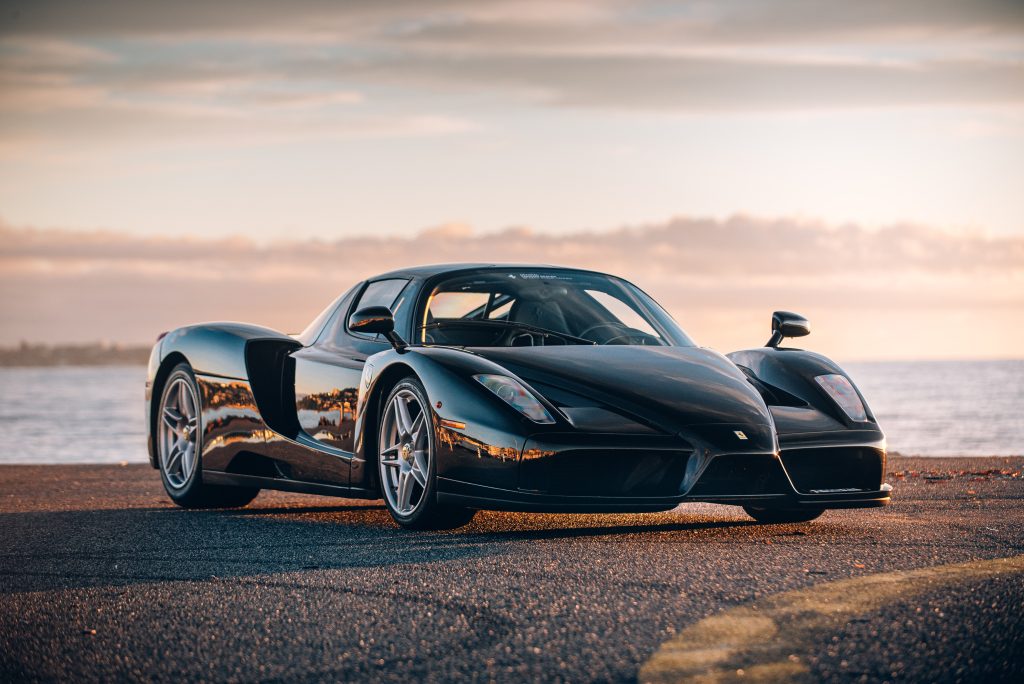 Estimate: £3,250,000 – £3,600,000
In August 2021, a Nero over Cuoio Ferrari Enzo fetched €3.36m at an RM Sotheby's auction in California, so the estimate for this Nero over Pelle Nera Enzo is delivered with a degree of confidence. The Hagerty Valuation Tool agrees, quoting a figure of £3.6m for a 2003 Enzo in concours condition. If the RM Sotheby's photos are anything to go by, this one is definitely concours.
The car is believed to have spent most of its life living the dream on the Côte d'Azur in the care of just two owners. In November 2022, the car received €30k-worth of maintenance, including a full service, new clutch and replacement exhaust silencer. It's not as rare as the one-off Bianco Avus Enzo, but we love the Batman-like qualities of Nero over Pelle Nera.
OSCA 1600 GT by Zagato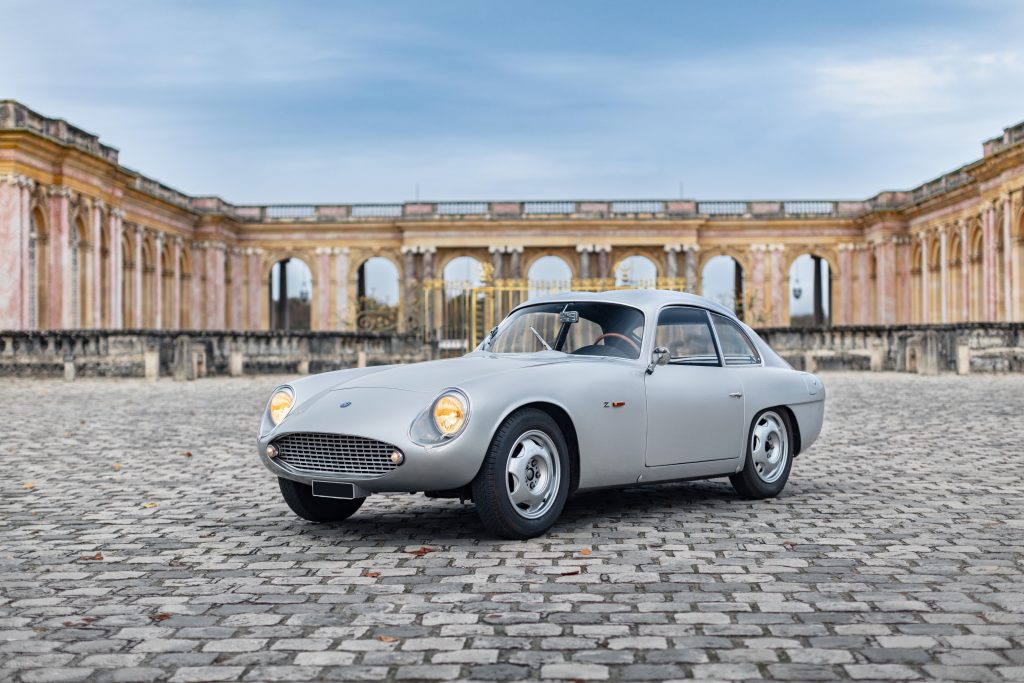 Estimate: £325,000 – £385,000
OSCA (Officine Specializzate Costruzioni Automobili) was founded in 1947 by the Maserati brothers, Ettore, Ernesto and Bindo. The company is most famous for the formidable MT4, which racked up 94 race wins, 109 class wins, nine pole positions and 194 podiums in a career stretching to nearly two decades of racing. This included the 1954 12 Hours of Sebring, won by Bill Lloyd and Stirling Moss in a Briggs Cunningham OSCA MT4 1450.
The 1600 GT arrived in 1960, with power sourced from a 1568cc twin-cam four-cylinder engine built by Fiat. There were several different bodies available, but none prettier than the achingly beautiful 'double-bubble' coupés produced by Zagato. Only 98 were built, including chassis 0094, which was one of several cars used in competition.
De Tomaso Mangusta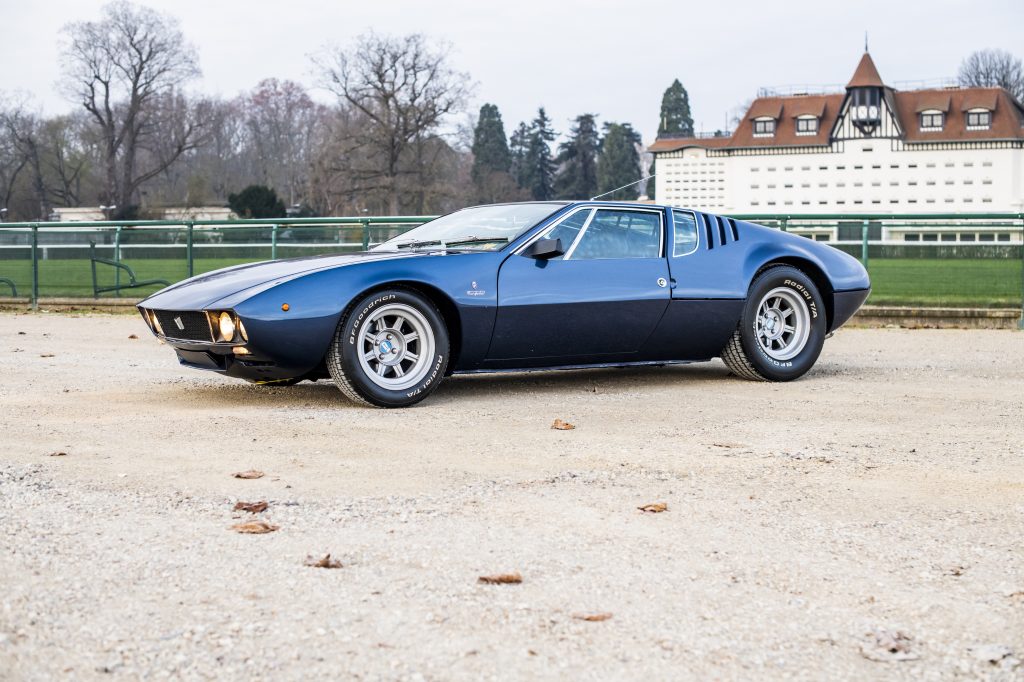 Estimate: £170,000 – £215,000
The Mangusta wasn't the first De Tomaso – that honour belongs to the low-volume Vallelunga – but it was the car that put the Italian company on the map. Based on an existing design Giorgetto Giugiaro had penned for Iso, the Mangusta was powered by a Ford 5-litre V8 and was good for a claimed 155mph. Quick enough to outmuscle a certain Carroll Shelby? Alejandro de Tomaso named the car Mangusta (Italian for 'Mongoose') because it's the only animal that can take on a Cobra and win…
Just 401 Mangustas were built, with this example believed to be one of the final ten before production stopped in 1971. Despite being a European-spec car, with air con and quad headlights, it was sold new in the US before being imported to the UK in 2012. Check the Hagerty Price Guide and you'll see the estimate is bang on the money for a condition 2 car.
Ferrari F40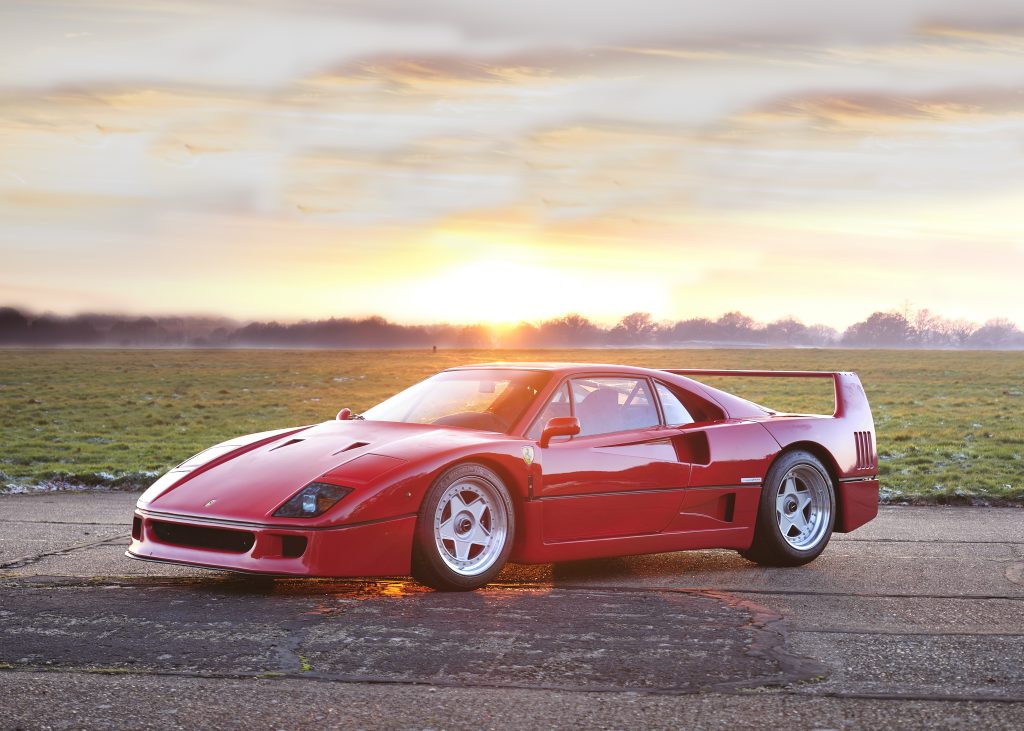 Estimate: £1,800,000 – £2,150,000
Some cars need no introduction. Launched in 1987 to celebrate Ferrari's 40th anniversary, the F40 was the first volume production car to hit 200mph and a suitably Italian riposte to the techno-brilliant Porsche 959. Its 2.9-litre twin-turbocharged V8 engine produced 478bhp at 7000rpm and was wrapped in a car weighing just 1100kg. It was the final car developed under Enzo Ferrari's watch; he died a few months after production began.
Chassis 85308 was delivered on 30 May, 1990, via a dealer in Italy. Its subsequent owners have shown remarkable restraint, because the F40 will be offered in Paris with just 9538km (5926 miles) on the clock. The Porsche 959 may have rewritten the supercar rule book, but you'd bet your bottom lira that the F40 graced more bedroom walls. Most of us, however, will have to keep dreaming, given its £2.1m value in the Hagerty Price Guide.
Alfa Romeo 8C Competizione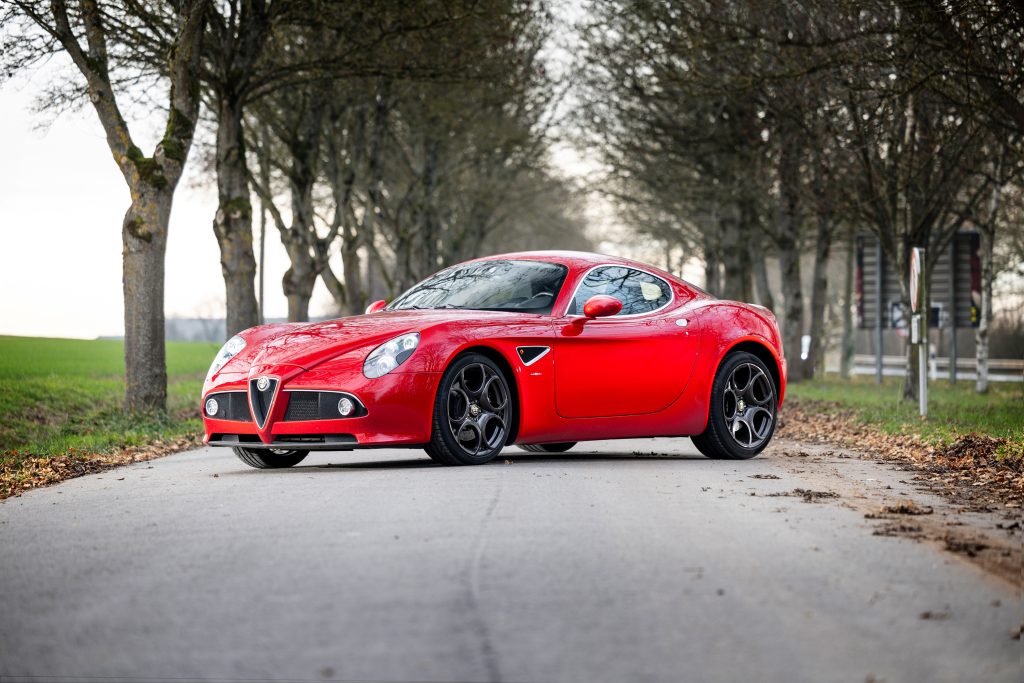 Estimate: £215,000 – £280,000
As a car launched as a concept in 2003 and on sale from 2006, the Alfa Romeo 8C Competizione is very much at the modern-classic end of the classic car spectrum, but its bombshell styling and rarity arguably made it a classic right from the off. Just 41 of the 500 cars built were designated for the UK market, each one powered by 4.7-litre cross-plane V8 built by Ferrari.
This wasn't one of the UK cars. Instead, it was sold new in Japan and finished in grey. There's no need to adjust your set, because the exterior was repainted in the special-order shade of Rosso Stratosfero – it's believed to be the only 8C finished in this hue. What you can't see are the interior upgrades inspired by the Disco Volante, which were completed at a cost of €34,720. You can compare its estimate with the US Hagerty Price Guide.
Iso Grifo Series II Targa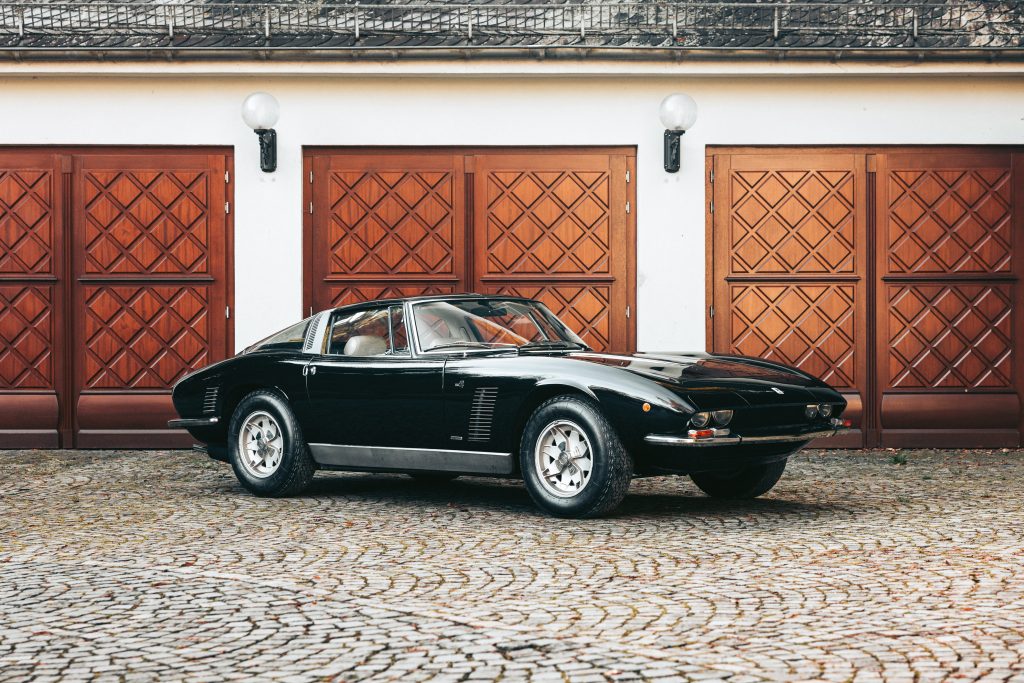 Estimate: £550,000 – £750,000
For the Grifo, Iso chief Renzo Rivolta enlisted the help of Giorgetto Giugiaro to sort the styling and Giotto Bizzarrini the engineering. Like many other low-volume GT manufacturers of the era, Iso used American muscle to power the beautiful Grifo, with both Chevy and Ford blocks used during the nine-year production run. The Series II arrived in 1970 and is perhaps best known for hide-away headlights.
This 1971 example is one of only four Series II Targa models – there were 14 Series I Targas – and is powered by a 5.7-litre Chevrolet V8. Sold new in Germany, the car has been owned by the vendor the past 25 years and is understood to have been subject to an engine rebuild. Take a look at the photos on the RM Sotheby's website, because the white leather interior is quite a contrast to the black exterior, and also take a close look at the Hagerty Price Guide, given the estimate.
Ferrari 643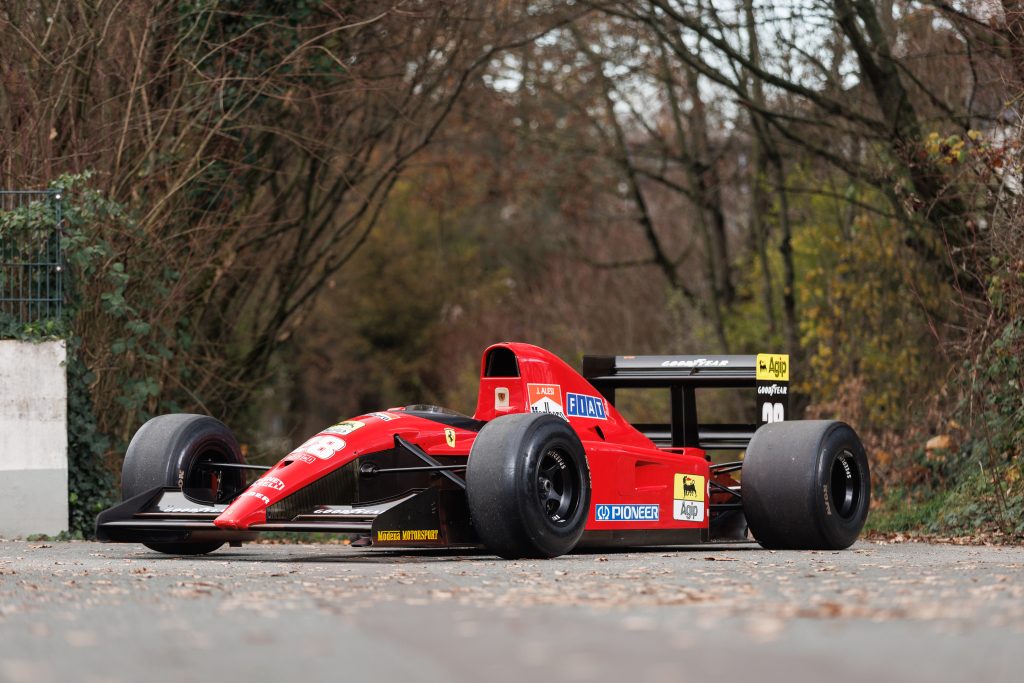 Estimate: £2,500,000 – £2,900,000
Six rounds of the 1991 F1 season had passed when the Ferrari 643 was introduced at the French Grand Prix, but it hit the ground running, with Alain Prost qualifying in first, only to finish second behind Nigel Mansell in the Williams-Renault. Jean Alesi finished fourth in France, but it proved to be a false dawn, with the pair suffering nine retirements before the season end.
Chassis 127, as seen here, debuted in France, and made further appearances at the British and Australian Grand Prix, with Gianni Morbidelli taking the wheel in Adelaide. At the end of the season, the car was refurbished and sold to a South African collector, who kept it until 2010. It's now eligible for historic racing events, including Formula Legends 3.5L and Ignition GP.
Maserati Ghibli Spyder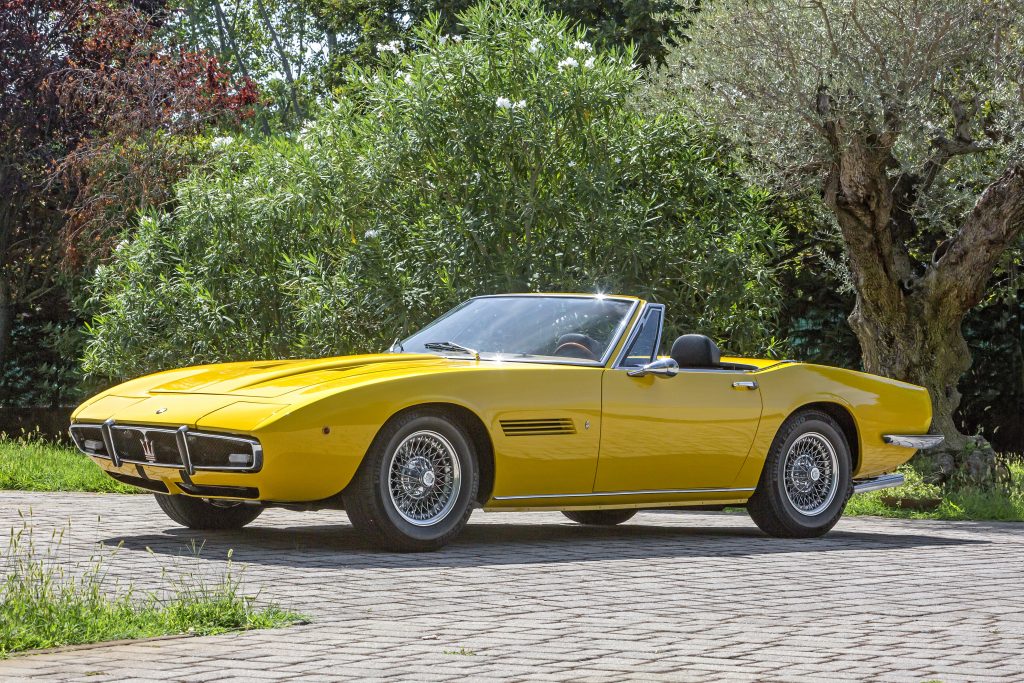 Estimate: £600,000 – £650,000
This Maserati Ghibli Spyder was one of the last projects Giorgetto Giugiaro worked on for Ghia before setting up Italdesign. Only 83 production 4.7-litre Spyders were built, each one powered by a V8 engine producing 330bhp at 6000rpm, and they're rated at £634,000 in the Hagerty Price Guide. A Spyder SS was produced in limited numbers, with power sourced from a 4.9-litre version of the same engine.
The RM Sotheby's car is one of only 25 left-hand drive European examples and was delivered new to an airline pilot in Rome. Having spent many years in North America, the Spyder moved to Italy and was sold at auction in 2017. It has since been refinished in its factory-correct shade of Giallo Strega.
Lamborghini Miura S 'Jota'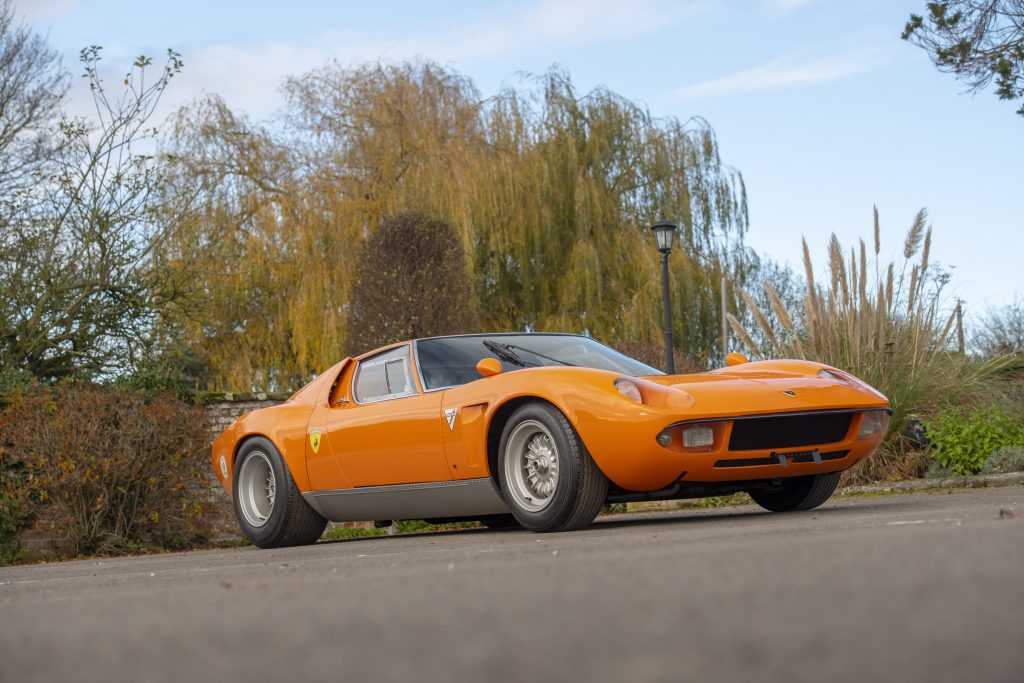 Estimate: £750,000 – £850,000
We can't fit the story of the Miura Jota into a couple of paragraphs. It's a tale of Ferruccio Lamborghini's unwillingness to create a racing version of the Miura and Bob Wallace's determination to do just that. Wallace, who was given the green light to create a car in his own time, built a thorough reworking of the Miura, testing it over 20,000 miles. The result was a car with 440bhp, a kerbweight of around 880kg and a top speed of 190mph.
Unfortunately, the car was later destroyed in a high-speed crash, but this wasn't the end of the story, as several SVJs were created to pay homage to the Jota. This Miura left the factory in 1969 in 'S' specification and was later exported to Japan. RM Sotheby's understands that the conversion to 'Jota' specification cost the equivalent of €430,000.
Ferrari 250 GT Berlinetta Lusso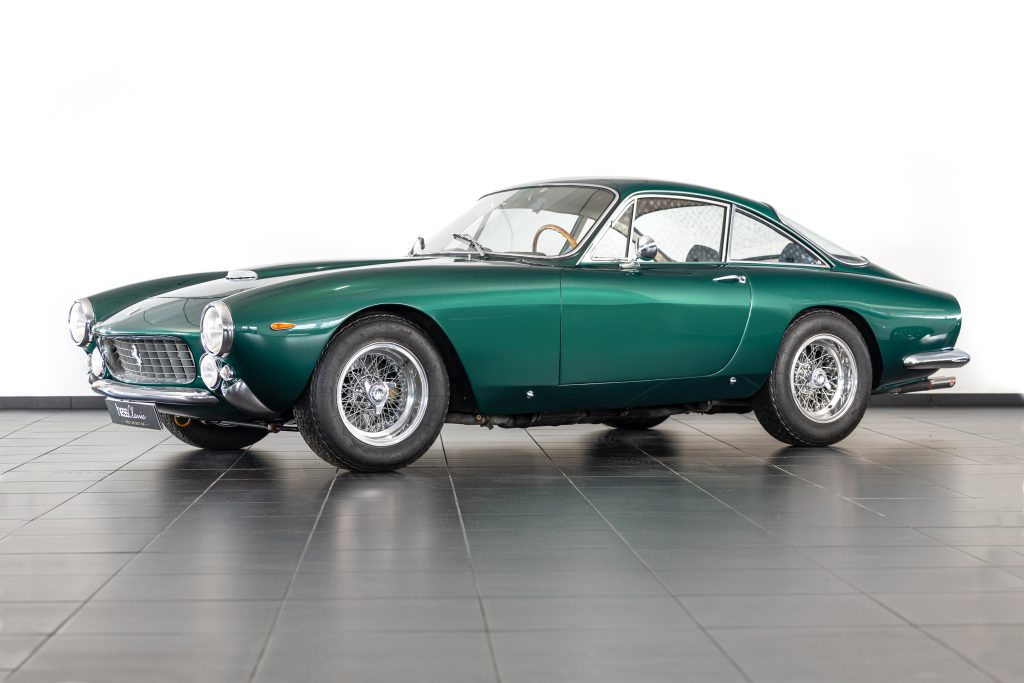 Estimate: £1,350,000 – £1,700,000
Widely considered to be one of the most beautiful Ferraris ever built, the 250 GT Berlinetta Lusso was unveiled as a prototype at the 1962 Paris Motor Show. Designed to slot in between Ferrari's racing and luxury cars, the Berlinetta Lusso was Maranello's last road car to use Gioacchino Colombo's fabulous V12 engine.
Chassis 4735 GT was the 84th Lusso built and was displayed at the 1963 Frankfurt Motor Show prior to being dispatched to a German dealer. Since then, it has travelled the world before arriving back in Europe. And its estimate is bang on the money when contrasted with the Hagerty Price Guide value of £1.5m.
Ferrari 275 GTB/4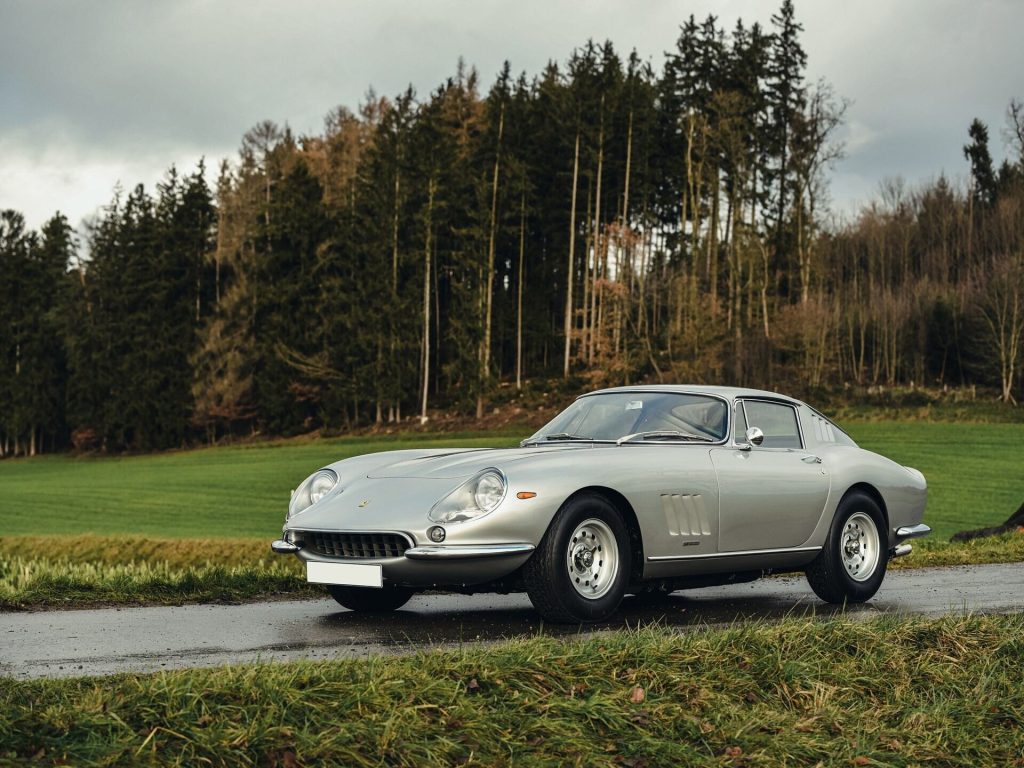 Estimate: £2,650,000 – €2,800,000
And finally… This 1967 Ferrari 275 GTB/4 is one of 330 examples built between 1966 and 1968, each one powered by a Colombo 3.3-litre V12 engine. It's notable for being the first Ferrari to be fitted with a four-cam version of the V12, which produced 300bhp at 8000rpm. Weighing just 1208kg, the 275 GTB/4 could sprint to 60mph in around 5.5 seconds.
In 2015, having spent its entire life in Italy, chassis 09505 moved to France, where tens of thousands of euros were spent completing a restoration that had started in 2012. If you fancy placing a bid on this or any of the other cars in the RM Sotheby's auction, make sure you're in Paris on 1 February, 2023.
Read more
Enzo's choice: Ferrari 330 GT 2+2 heads to auction
The only white Ferrari Enzo built is to be auctioned online – with no reserve
Iso Grifo stars in Bonhams Goodwood Revival auction