Being an F1 fan isn't always easy. From the ups and downs of the sport itself to the increasingly vitriolic discourse taking place across social media, F1 certainly isn't without its problems, and sometimes you just want to retreat into the warm nostalgic comfort of an old season review on DVD as a bit of a reset.
If you've got supercar money burning a hole in your pocket though, you could go one better and own a piece of F1 history – a Footwork Arrows Mugen-Honda FA14 from the 1993 Formula One season.
Campaigned by Japanese driver Aguri Suzuki, this particular chassis was never a points-scorer in period, let alone a race-winner, but as we discovered when we spoke to Jon Newall last year, the man who bought a 1988 EuroBrun F1 car, a lack of solid results simply makes these pinnacle of racing cars affordable.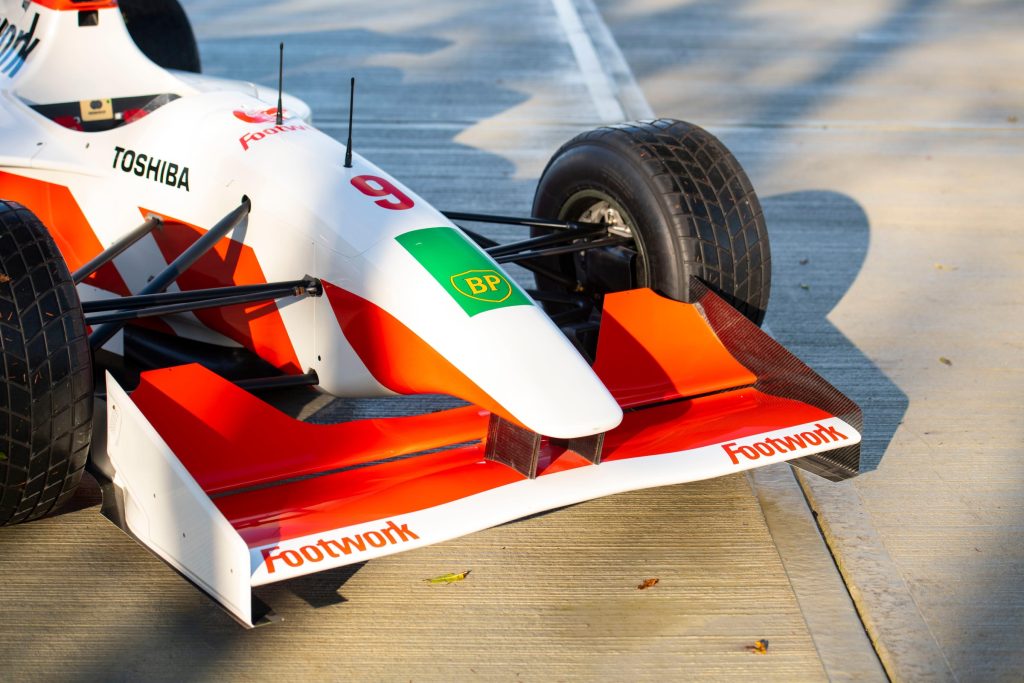 How affordable? Well, consider that this Footwork Arrows is being offered at Bonhams' Goodwood Members' Meeting sale this weekend with an estimate of £120,000-£160,000. That's entry-level supercar money for an actual Grand Prix car. There's no brand new Ferrari you can currently get for that money, nor McLaren, while in the Porsche 911 range, the F1 car's estimate still only covers the Carrera GTS up to a 911 Turbo.
The downside is that you'll need to finish it. The Bonhams listing notes that "the power unit lacks its internal parts", so the next owner, if they wish to do more than simply stare at it in their garage, will need to enlist an engine builder, or have someone swap in a new powerplant entirely. Believe it or not, several companies do exist to offer such a service, so even if it isn't cheap, it should be easy to schedule. [Wait a minute – I thought you said this thing was affordable? Ed]
As built in 1993, the car used a 72-degree, 3.5-litre Mugen-Honda V10, making as much as 750bhp – less than current F1 cars, but then no current F1 car sounds as remarkable as those 1990s V10s.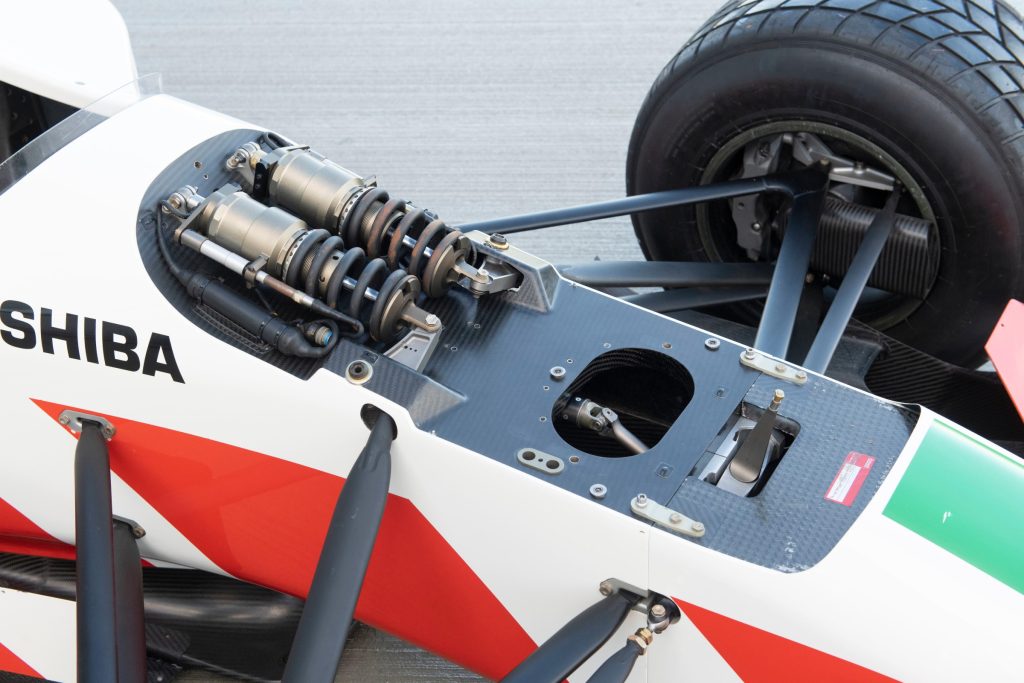 The car's best finish, in the hands of Suzuki, was a seventh-place at the final round in Adelaide, Australia, at the time missing out on a championship point by a single place. Suzuki's best qualifying position in the car was a sixth at Spa – no mean feat. In all, the chassis competed in 12 events in the 1993 season.
The FA14 would be replaced by the FA15 for the 1994 season, now using a Ford V8 as the team struggled with sponsorship money, but in the hands of Christian Fittipaldi and Gianni Morbidelli, did score points in '94. Suzuki, meanwhile, competed in just one race in 1994, for Sasol Jordan, and a handful more in his final F1 season in 1995, finishing sixth at the German Grand Prix with Ligier.
A Footwork may not be the most iconic 1990s Formula One car, but if you've grown tired of modern F1, perhaps you could instead fill your Sundays staring at, tinkering with, or driving a classic V10-era single-seater instead. To find out just how realistic that could be, read this guide to buying and running historic F1 cars.
Read more
Dan Gurney's first Formula One car could be yours
Belgian Grand Prix 1998: Rain stops play for Schumacher's title bid
A McLaren MP4/5B driven by Senna is for sale