One of the most interesting car collections to come to market in 2020 will open for bidding this week. An impressive assortment of 96 classic cars and racing cars are being sold by Marcel Petitjean, a former French racing driver who invested his returns from a business empire into rare cars – and all are being offered without reserve.
The auction is being held online by RM Sotheby's, as part of the Essen auction, and bidding opens on 3 June, closing on 10 June. Amongst the impressive assortment of cars are eight Lamborghinis, a Porsche 904 and all manner of European sports cars, the most expensive being a 1958 Mercedes 300 SL Roadster.
How much is your car to insure? Find out in four easy steps.
Get a quote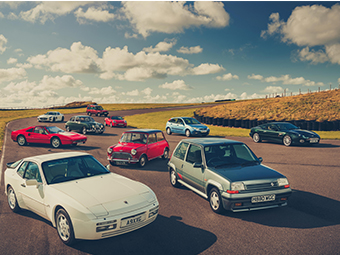 Petitjean started buying interesting cars during the 1960s, with reports suggesting he viewed then as an alternative to investments in life insurance, mutual funds and property.
The collection has been stored near his home in Strasbourg, close to the French border with Germany. Although some of the cars have been driven over time, others require reconditioning before they can take to the road.
Even though the cars are being offered with no reserve, RM Sotheby's expects the collection to raise up to £8million. Last week, Hagerty reported on the impressive results of the Silverstone Auctions Online May sale.
Oliver Camelin, a car specialist with the auctioneers, said: "Monsieur Petitjean has put together an incredibly diverse and yet focused collection, with something for every kind of bidder, from desirable entry-level classics through to highly collectible staples of the market and quirky rarities."
Here are some of the Hagerty team's picks from the Petitjean Collection. Let us know which ones get your vote, in the comments section, below.
Austin Healey 100-6 BN6 roadster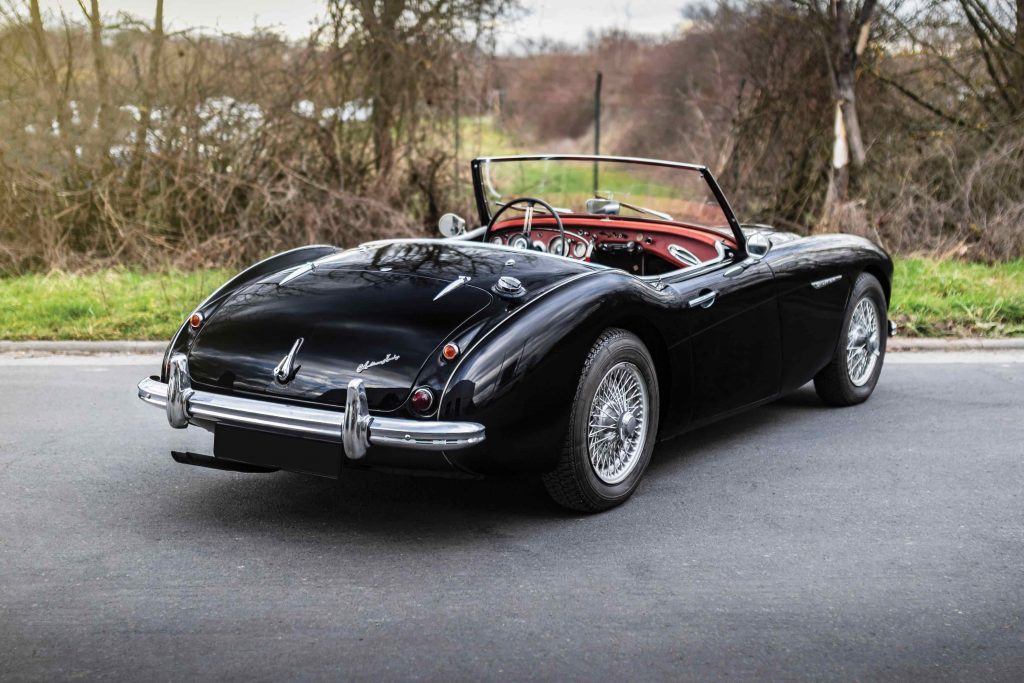 Year: 1959
Price: €60,000 – €70,000
This later 100-6 is a BN6 model that would have been built at Abingdon. The black-over-red car has been in the Petitjean collection for 36 years and is said to be entirely original throughout. Flat cap and string-backed driving gloves not included.
BMW 3.0 CSL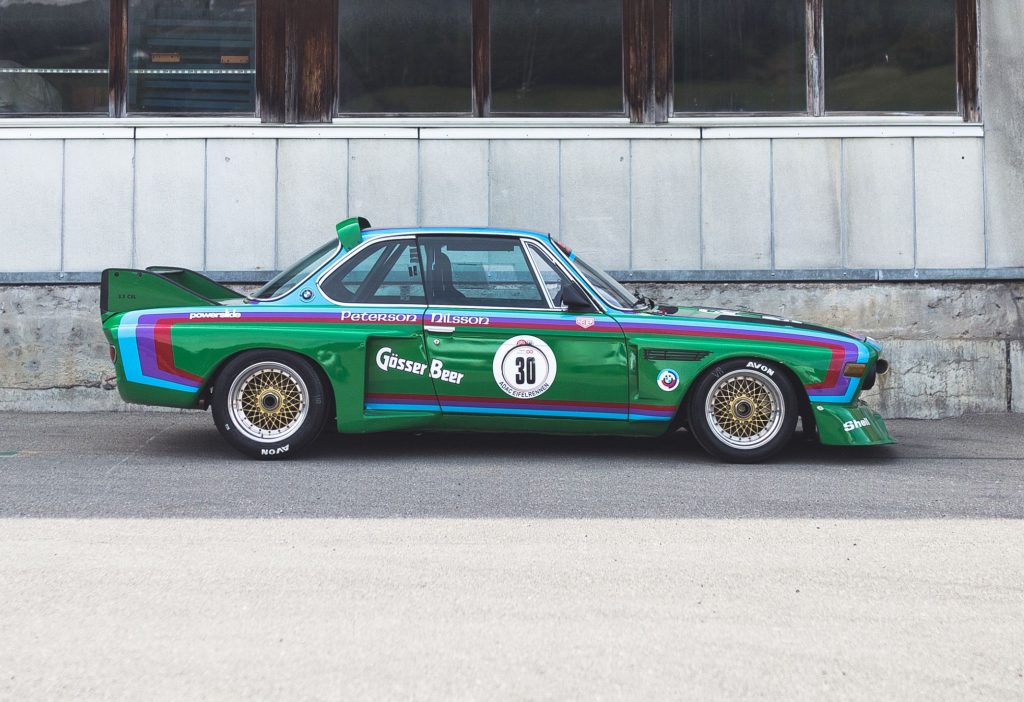 Year: 1974
Price: €175,000 – €195,000
With a rich racing history, including drives by Gunnar Nilsson and Ronnie Peterson in the 1976 Six Hours of Silverstone, this 1973 3.0 CSL started off life as a Group 5 racer but has subsequently been prepared to Group 2 configuration for vintage racing, albeit once up to date safety components have been fitted. It will be interesting to see whether the car's history and eligibility for classic racing push the price well beyond the estimate.
BMW Z1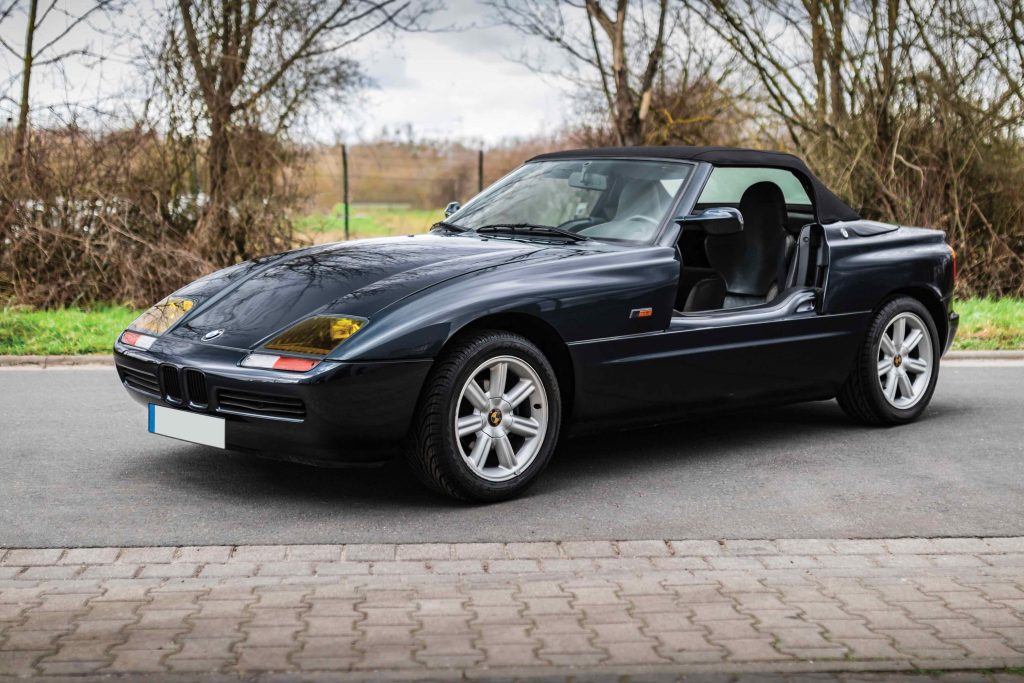 Year: 1990
Price: €35,000 – €50,000
The Z1 may have been something of a parts-bin special but the unusual roadster attracted rave reviews in period for its accomplished roadholding. This two-owner example looks like it has seen better days, with some wear and tear visible in the photos. However, the price sits in the middle of the Hagerty Price Guide value range, and the market is warming to the Z1. One to watch.
De Tomaso Pantera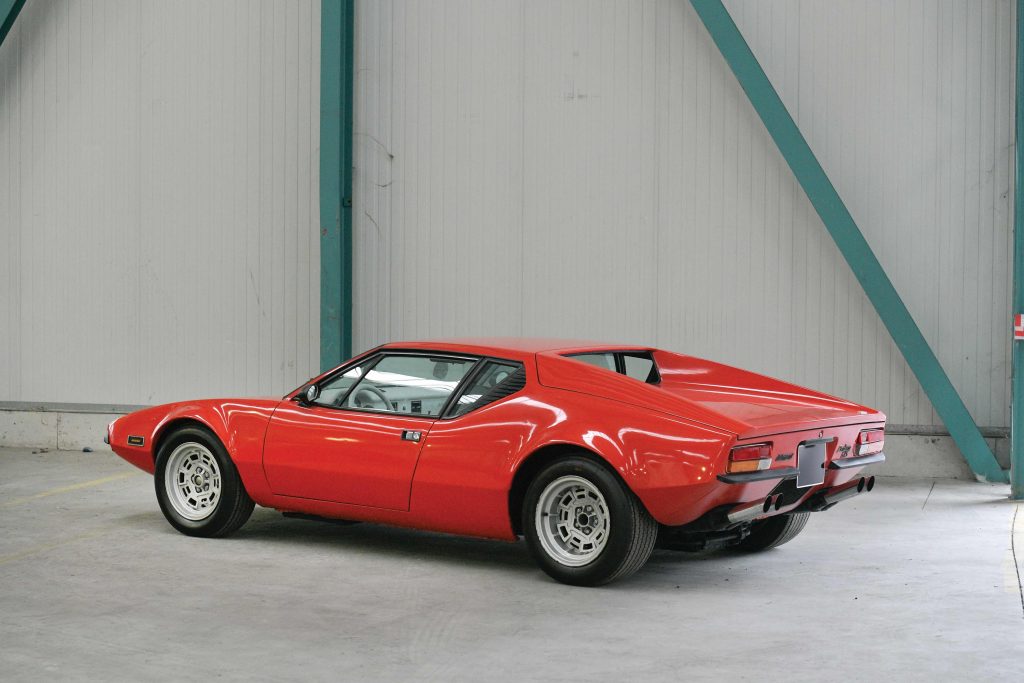 Year: 1973
Price: €50,000 – €75,000
Designed by Ghia, the early Pantera looked great, especially when fitted with the European standard bumpers like this car features. It also sounded great, thanks to the 5.8-litre, Ford–sourced V8 engine. Plenty of car for the money, this example has covered less than 40,000 miles.
Fiat Dino Spider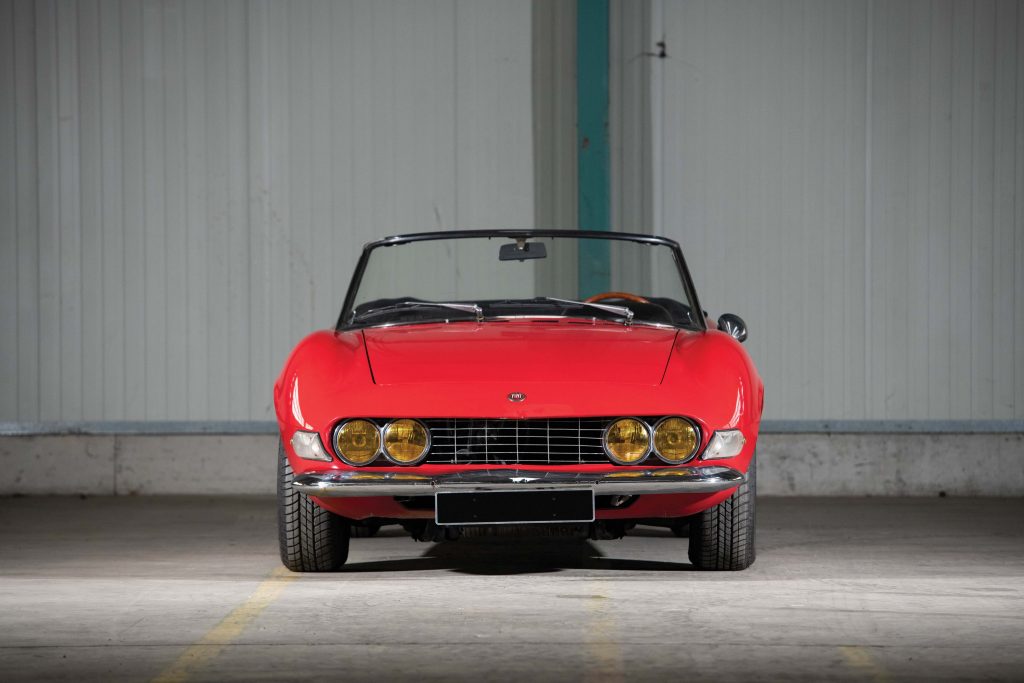 Year: 1968
Price: €90,000 – €130,000
When Ferrari needed to homologate a V6 engine for use in motor sport, it turned to Fiat to help it come up with a solution. The answer was the Fiat Dino, which shared its 2-litre V6 with the Dino and paired it with the attractive, Pininfarina-designed Spyder body, with a Giorgetto Giugiaro–designed coupe body following later. With an engine that doesn't deliver peak torque until 6,000 rpm, you'll definitely get a thrill out of driving this Spyder with its roof down.
Jaguar XK 120 Roadster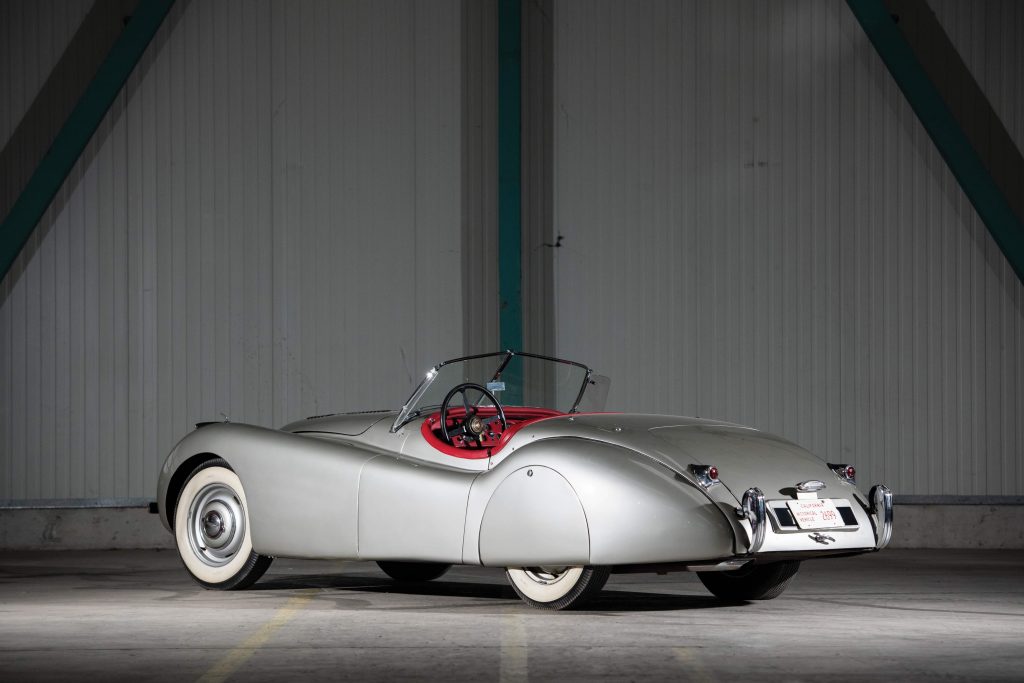 Year: 1950
Price: €80,000 to €100,000
There are plenty of British sports cars in the Petitjean collection, including this XK 120 Roadster. Restored in California and then purchased for the collection 32 years ago, it might not pass muster at any concours event but as an ongoing restoration project for those accomplished in the art of caring for classic cars, the straight-six powered Jag could be an opportunity for a cheeky bid.
Lamborghini Countach LP400 S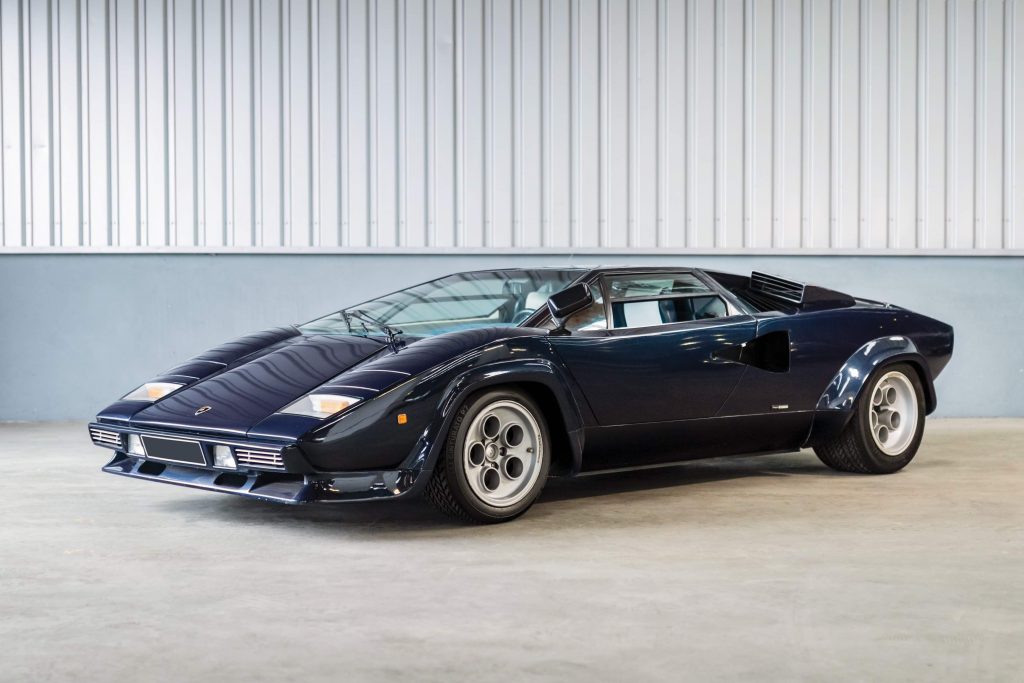 Year: 1979
Price: €400,000 – €500,000
This LP400 S is just one of the 50 first–series examples built, and has covered less than 9,000 miles. Although it is not considered quite as collectable as the first LP400 it carries plenty enough of the drama of the Marcello Gandini design. This example has been priced at the top of the Hagerty Price Guide. Time will tell whether it achieves that.
Lamborghini Miura P400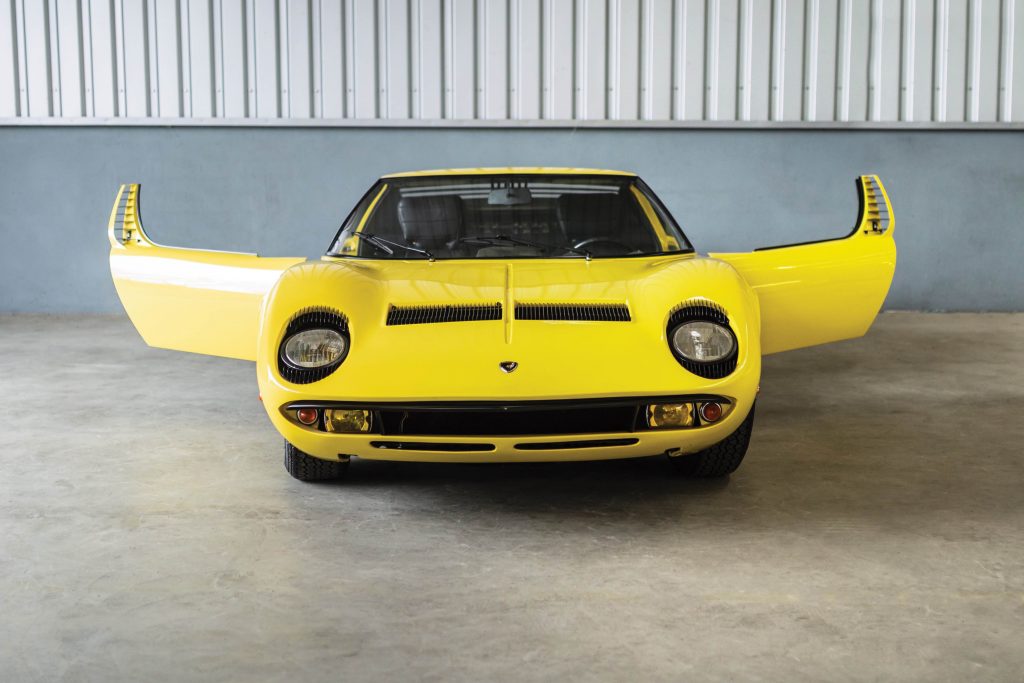 Year: 1968
Price: €700,000 – €800,000
A Miura offered without a reserve? Given how the 'original supercar' has established itself at the top end of the collectable car market, it will be fascinating to see where bidding ends up on this early P400 model. Said to be the first delivered to Paris, where it was enrolled as a demonstrator at the dealer Cars Paris Monceau, Petitjean bought the V12 Miura in 1979.
Lancia Delta HF Integrale Evo II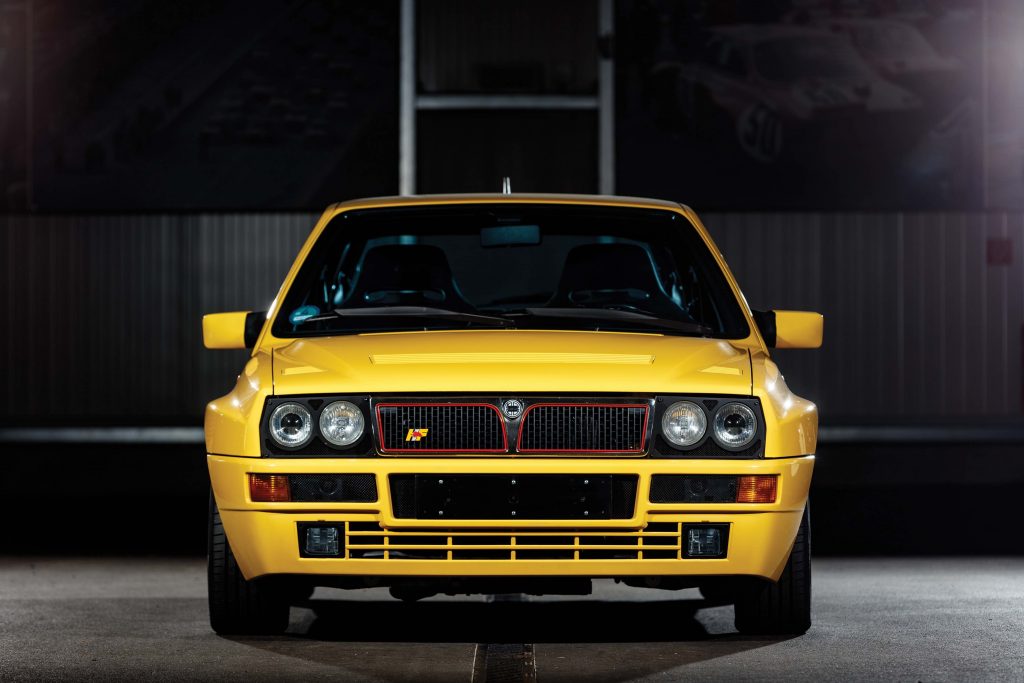 Year: 1993
Price: €90,000 – €140,000
Having just had more than €25,000 spent on it, and coming with Lancia Classiche certification, this Integrale Evo II will let buyers live out their inner Miki Biasion fantasies. A special edition Giallo Ginestra example, it comes in a great colour, boasts a comprehensive history and its reputation of the road speaks for itself. There's a big price estimate but it deserves it. And for the Integrale geeks, the Petitjean collection also offers a Lancia Hyena Zagato.
Lancia 037 Stradale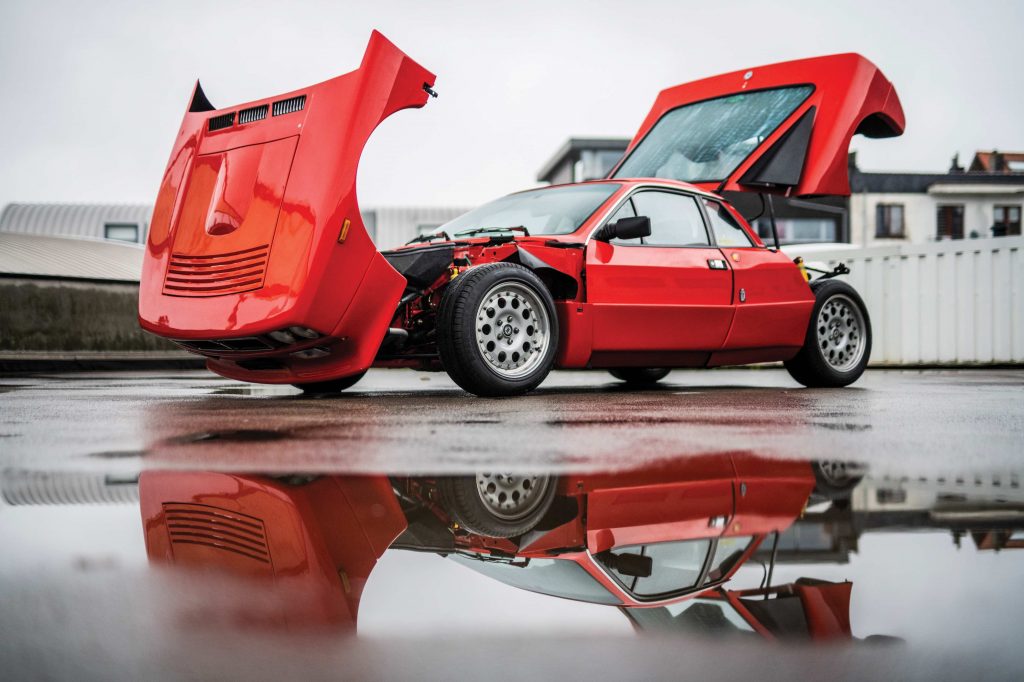 Year: 1981
Price: €420,000 – €520,000
The 037 was Markku Alén's favourite rally car, a fact that speaks volumes about how light, agile and fast the Group B special was. Lancia had to build 200 road–going models, known as the Stradale, to homologate the car for motor sport, and the market is taking a healthy interest in all things related to Group B at the moment. This is the 14th built and has covered around 12,000 miles.
Ligier JS2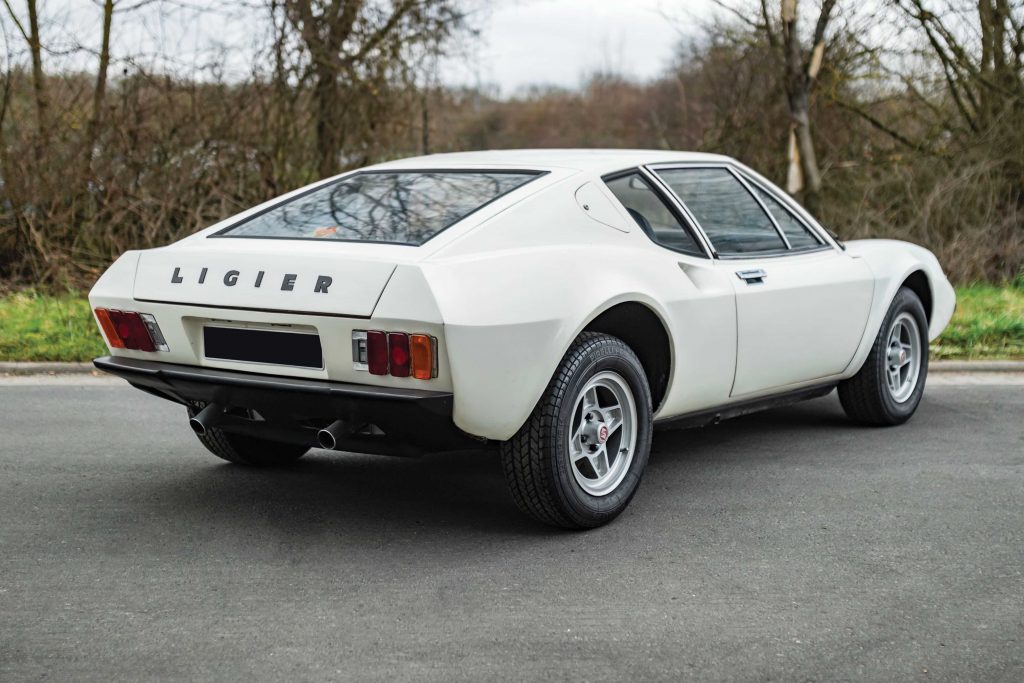 Year: 1965
Price: €60,000 – €80,000
Guy Ligier named the JS after his close friend, Jo Schlesser, the racing driver who died after his Honda RA302 F1 car crashed during the French grand prix. The rare JS1 and updated JS2 were built to take Ligier racing in GT championships. The '2' started life with a Ford V6 but after the American car company withdrew its support this was changed to a Maserati unit, as featured in this example. A highly unusual car, it's likely to be snapped up by a collector of French cars.
Matra Djet V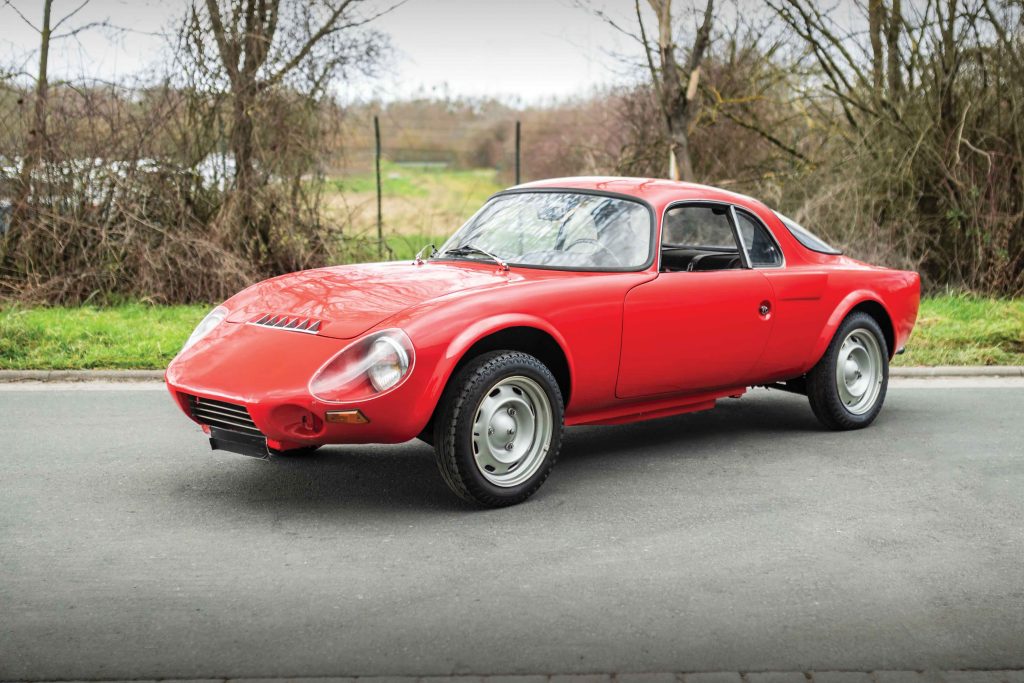 Year: 1965
Price: €20,000 – €30,000
It's unusual to see a Djet come to market. As the original Bonnet Djet, its claim to fame is that it was the first rear–mid–engine sports car made in Europe. A rare, unusual and elegant classic, it is an antidote to the more obvious sports cars you can buy for the same price. The Matra version here was produced from 1965, after Bonnet crumpled.
Mercedes 300 SL Roadster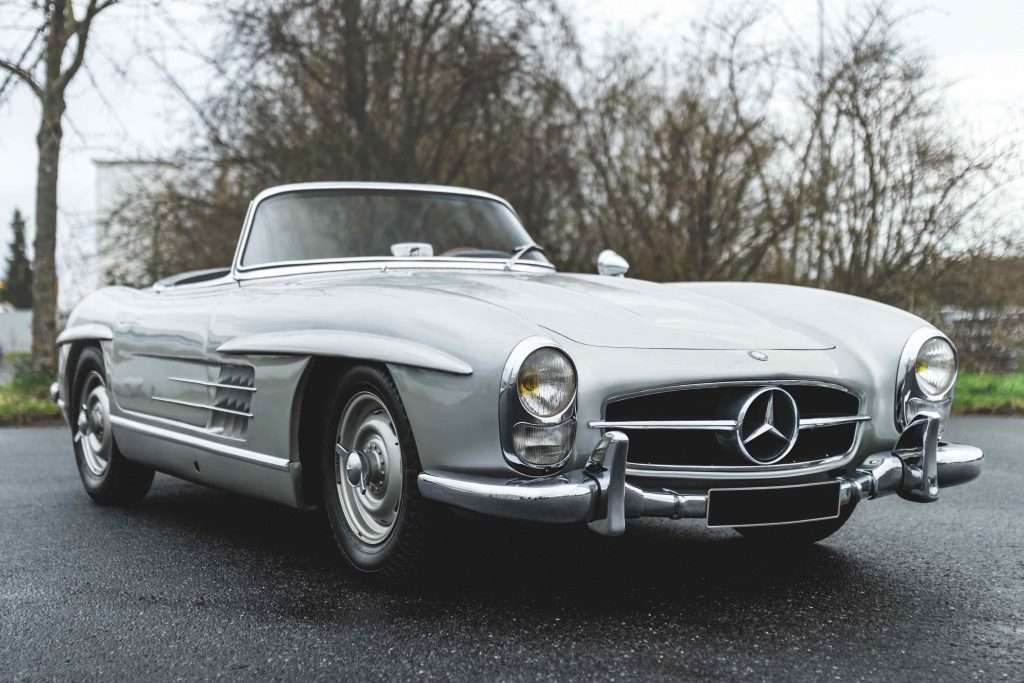 Year: 1958
Price: €800,000 – €1,100,000
One of the most expensive cars of the Petitjean auction, this 300 SL Roadster is said to be entirely original, right down to its Rudge wheels which are believed to have been fitted to just 30 examples in period.
Porsche 904 GTS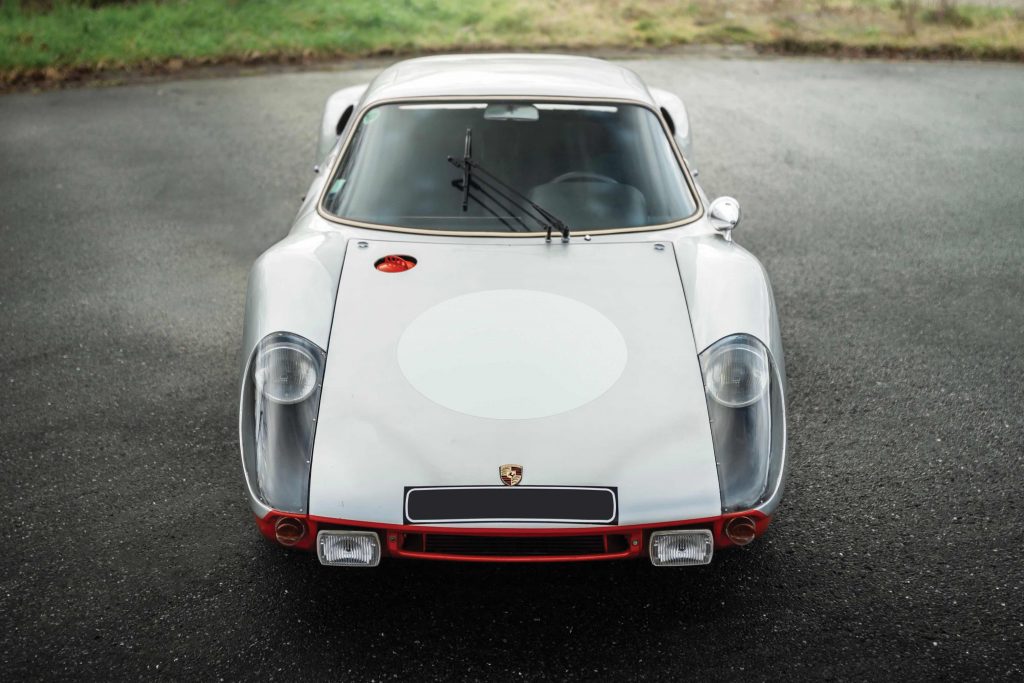 Year: 1964
Price: €700,00 – €900,000
Arguably, the most beautiful Porsche ever to be developed by the motor sport division, the 904 combines a racing heritage with an elegance and style that is sometimes missing from others of the German marque. Making a rare appearance at auction, this deserves to smash its estimate. However, whether it will or not deserves on whether buyers are prepared to forgive the fact that its original, four-cylinder engine has been replaced by a later, six-cylinder motor.
Porsche 935 'Martini'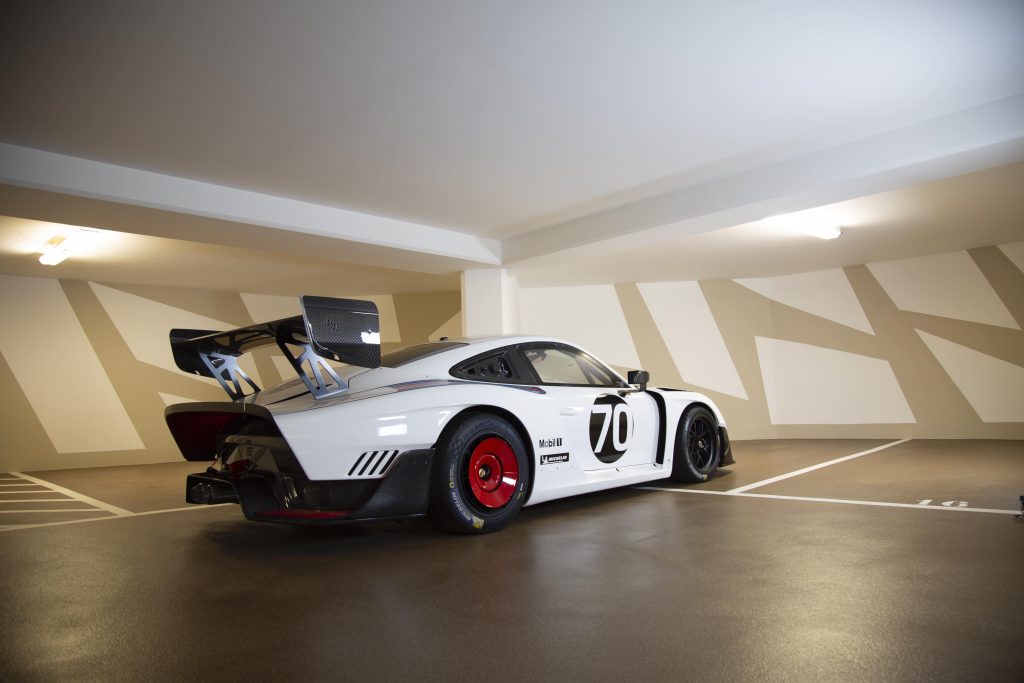 Year: 2020
Price: €1,275,000 – €1,375,000
You can't race it and you can't drive it on the road but that didn't stop 77 individuals shelling out three quarters of a million pounds for Porsche's 935, when it was announced in late 2018. This example is one of the few modern cars from the Petitjean collection, and is reported as having just delivery miles on the clock. It would be nice to think that any subsequent buyer gets out there and enjoys driving it.